Equine Vacancies
Summary: (please scroll down to see details of all jobs)
QLD - Moreton Bay Region - 95% equine, 5% small ruminant & cattle, experienced, full/part time or casual
QLD - SW Brisbane - equine practice, full time Specialist in Equine Internal Medicine
NSW - Hunter Valley - Scone - 4 vet equine practice
NSW - Hunter Region - Single vet equine / small animal practice, full time
NSW - Hunter Valley - 12 vet equine practice - equine reproduction specialist
NSW - Sydney W - Warwick Farm - 3 vet equine practice, fixed term contract for 2 years
NSW - Hawkesbury - 12 vet equine practice, full time
NSW - Hawkesbury - 12 vet equine practice, board certified or eligible equine surgeon
NSW - Southern Highlands - Burradoo - 5 vet equine practice, Reproduction position
VIC/NSW Border - Mildura - 8-9 vet mixed practice, equine interest
VIC - Geelong - Moolap - 4 vet equine practice, full or part time
VIC - Macedon Ranges - Gisborne - 7 vet mixed practice, equine vet
VIC - Melbourne - Flemington - 6 vet equine practice - full time
VIC - Melbourne - Caulfield - 7 vet equine practice
VIC - Melbourne SE - Cranbourne - 3 vet equine practice
ACT - Canberra - mixed/equine mobile practice, 3rd vet, full or part time
NZ - North Island - Auckland SE - Takanini - 9 vet equine practice, FT & maternity
NZ - North Island - South Auckland - Pukekohe - 8 vet mixed group practice, full time equine only
NZ - North Island - South Auckland - Karaka - 14 vet, equine general & referral practice
UK - Gloucestershire - Willesley - Stud Season Vacancy
UK - Berkshire - Reading - Equine Reproduction - 3 vet equine practice
---
SCONE, HUNTER VALLEY, NSW - FULL TIME EQUINE
New Position

Hunter Equine Centre is hiring!
Hunter Equine Centre has an exciting opportunity for an equine veterinarian, to establish themselves at our practice in Scone, the horse capital of Australia.
We would like to fill this position with someone who is similarly committed to providing the highest standard of care to both our stud and racetrack clientelle. Skills in stud medicine and reproduction are essential, with additional interest in imaging, lameness or racetrack practice, to help provide both studs and racetrack clients with a comprehensive service, 'from follicle to finish post'. Additional intern or similar hospital referral experience would be considered important.
We are a small but rapidly expanding practice, servicing some fabulous thoroughbred stud farms and local trainers. Our practice has an excellent, new facility at Scone racetrack. We currently have 8 veterinarians this season, including a board certified internal medicine specialist and surgeons from our partner practice, Randwick Equine Centre, operating from this facility. The clinic is well equipped with multiple ultrasound, digital radiography, videoendoscopy and gastroendoscopy units and a comprehensive in-house laboratory.
Please click here to see photos!

Our clients include some excellent and well managed stud farms in the Hunter Valley, with over 1000 mares under our care, and an important yearling sale component. We also service many of the local trainers and pre-trainers in the area and consider ourselves very fortunate to have such friendly and successful clients.
We have a very friendly, young and progressive team, dedicated to providing an excellent service with a strong continuing education, and fun-loving, culture. A good work ethic and sense of humour is required to fit in with our fabulous and exciting team, as we strive to offer our clients an excellent and personal service.
A generous salary is available, depending on experience, with additional out of hours pay, and a vehicle. Long-term investment opportunities would be available to the right applicant. Excellent work-life balance, extended leave options, local schools and a nice country community should add to the appeal.
Please email, with a current C.V., enquiries or applications to Bridget Bester: bridget@hunterequine.com.au

Back to top
---
VIC - MELBOURNE, FLEMINGTON - FULL TIME EQUINE VET
Melbourne Branch
Full Time Equine Veterinary Position
We are currently accepting applications for an Associate Veterinarian to commence work in the Melbourne Practice based at Flemington Racecourse.
The salary range is from $80,000 - $110,000 negotiable depending on the individuals experience. The Associate will be provided with a fully equipped vehicle, laptop and mobile phone.
The position will involve primarily ambulatory racetrack work. The Associate will be supported by senior equine practitioner's Dr Tim Roberts, Dr Ross Alexander, and Dr Luke Campbell. The Associate must be able to operate independently providing routine services to thoroughbreds in training. It is a full-time position where weekend and after hours duty, where applicable, are shared.
Experience in lameness examinations, soundness certificates, diagnostic imaging (radiography and ultrasonography), also upper airway endoscopy, minor surgeries (wound repair, castrations and caslick operations) and attending to emergencies (colic and track injuries) is essential. Racetrack experience is an advantage.
Requirements:
Relevant Bachelor of Veterinary Science (equivalent) or higher qualification
Accreditation to qualify for a Veterinary Practitioners Board of Victoria practising certificate
5 years' experience
An interest and experience in equine is an advantage
Competent with Word and Excel; specific competence with software for vets (Training provided)
For more information or to apply please contact Office Manager – Megan Roberts at cpvp.melb@equinevet.com.au
You will be employed by Dr TMB Roberts & Associates, trading as Centennial Park Veterinary Practice.

Back to top
---
CANBERRA REGION, ACT - FULL OR PART TIME MOBILE VET - MIXED/EQUINE
Seeking an Experienced Mixed/Equine Mobile Veterinarian
Canberra – Part or Full time
Expanding Practice, Caring Team
Are you a veterinarian living in Canberra or surrounds and want to work in mixed/equine practice, part or full-time? Or do you want to live in a fabulous city with a combination of rural/city lifestyle and plenty of open space for outdoor activities?
Webb Equine Veterinary Services and Canberra Mobile Vets are expanding! We are looking for someone to join the team part time or full time with minimal after-hours (back up when practice owners are away).
We provide a high level of equine and small animal ambulatory veterinary care to the ACT and surrounds. We are looking for a committed, experienced vet who enjoys 'best practice' ambulatory work with a supportive, family-oriented and friendly team.
We have all the gadgets - power tools for equine dentistry, a new digital x-ray, ultrasound and scope, and a well-equipped truck. Our delightful nursing staff are available to accompany the vets when needed.
Please click here to see photos!

Strong support and mentor-ship provided from the practice owners.
Competitive salary to be negotiated based on prior experience, with opportunity for salary progression.
Requirements:
Minimum two years experience in mixed/equine practice
Exceptional new or recent grads will be considered
Ability to work independently
Confidence in using diagnostic equipment in the field and in handling small animals in a home setting
Willingness to work extended hours some days
Excellent communication skills both within the team and with clients
Ability to adapt to a varied work environment eg. quick response to emergencies
For more information or to apply please email info@webbequinevets.com.au or call 0424 959 115.
Webb Equine Veterinary Services & Canberra Mobile Vets
PO Box 6711
Charnwood, ACT, 2615

Back to top
---
MOOLAP, GEELONG - FULL OR PART TIME EQUINE
New Position
Position Available
Equine Practice Geelong
A permanent full time or part time position is available in a 4 person equine practice in Geelong.  Whilst some experience would be desirable a new graduate would be considered favourably.
The practice involves thoroughbred and Standardbred racing, agistment facilities (breakers, spellers, performance horses), pleasure horse, stud work and recreation horses. There is also a minimal amount of cattle work together with other domestic animal consultations. The practice operates from a hospital facility in Geelong and covers all surrounding areas including the Bellarine Peninsula.  The area offers all the attractive facilities of the city and coastal beaches and is only one hour from the Melbourne CBD.
We have a diverse client base and have modern equipment including digital xrays, Ultrasounds, video endoscopes, gastroscopes and in house blood analysis etc.  Professional development is encouraged and continuing education is included as part of the position.  The practice has regular access to visiting specialist practitioners and surgeons and with good support and mentoring. Remuneration and conditions are commensurate with experience and in line with the professional recommendations. 
This is a great opportunity for someone interested in pursuing a career in equine practice with every encouragement to pursue a particular equine interest and with the added advantage of an attractive coastal location, city facilities and serious opportunity for permanency and equity to the right candidate.
To apply, email your CV to norm@beh.com.au If you have any questions, please email or call 03 5248 8899.
Visit: www.beh.com.au and


Back to top
---
JERRY'S PLAINS, HUNTER REGION - FULL TIME EQUINE REPRO AND GENERAL EQUINE PRACTICE New Position
Reproduction based equine general practice.
Opportunity for junior vet to learn or more experienced vet to become established in rapidly developing area in Upper Hunter.
Also, chance to develop own interests in various aspects of practice. Further education and veterinary development encouraged.
Salary, etc. commensurate with experience.
Please click here to see photos!

J A Rodger BVMS, MRCVS, FANZCVS
Jerry's Plains Veterinary Hospital

Ph: 02 6576 4162
Email: admin@jpvh.com.au
See jerrysplainsvetclinic.com and


Back to top
---
BURRADOO, SOUTHERN HIGHLANDS - FULL TIME EQUINE, REPRODUCTION
New Position

Southern Highlands Equine Centre (SHEC) requires an experienced equine reproduction veterinarian for their predominantly ambulatory practice, in the beautiful Southern Highlands, NSW, approximately 1.5 hours south of Sydney.
SHEC is a small practice that concentrates on providing a high level of care to a number of boutique thoroughbred broodmare studs, horse trainers, warmblood studs and performance/sports horse clients in the area.
The role will involve a mix of thoroughbred reproduction practice and medicine, artificial breeding, and sports horse medicine. It will include but not be limited to - stud medicine, routine breeding work, artificial insemination, routine treatments, preventative care, digital radiography, ultrasonography, endoscopy and general horse ambulatory services.
Please click here to see photos!

The successful applicant must be experienced (minimum 3 years) and have a strong interest in equine stud practice. The successful applicant will be capable of working independently, with ongoing support from our small team, as well as our partner practices Randwick Equine Centre & Illawarra Equine Centre.
Remuneration package will be dependent on qualifications and level of experience, and includes a fully maintained motor vehicle, mobile phone, four weeks annual leave, one week study leave and percentage of afterhours fees. After hours will be on a shared basis.
The Southern Highlands offers many leisure time opportunities including wineries, restaurants, sporting facilities, golf courses, as well as several well regarded private and public schools.
If you enjoy a country lifestyle and equine reproduction practice, apply to: applications@randwickequine.com.au
For more information, see shec.com.au and


Back to top
---
AUCKLAND - EQUINE PRACTICE
New Position
Equine Veterinarian
FULL TIME and MATERNITY LEAVE OPPORTUNITY (May-November)
www.aucklandvets.co.nz
We have an exciting new role in our growing South Auckland Practice for an experienced equine veterinarian. We would prefer someone who is a Board certified surgeon but would also consider an applicant who has a special interest in advanced/referral lameness and experience in imaging. We have a mixed clientele of racing, stud work and sport horses. This position will also include some ambulatory work, including a 1 in 5 weekend rota with one night a week on call. This progressive practice has a surgical suite, digital radiography and ultrasound, endoscope, gastroscope etc.
There is a partnership opportunity available for the right candidate. We are after a 'normal' easy going person who can slot into the team environment with the ethos 'Work hard, play hard'. This is an amazing opportunity for somebody wanting to experience all New Zealand has to offer. The position is in South Auckland ,close to east coach beaches and only 30 minutes to the Auckland CBD and 15 min to Auckland International Airport.
Remuneration is above scale and is commensurate with experience. We are also willing to help with funding for certification and help with relocation costs and visa applications if applicable.
Please send your CV and focus communications toward petra@aucklandvetcentre.com

Back to top
---
EQUINE REPRODUCTION SPECIALIST - HUNTER VALLEY

Full time Equine Reproduction Specialist Wanted
Due to our expanding practice, Newcastle Equine Centre is searching for a Specialist in Equine Reproduction to head the reproduction aspect of Newcastle Equine Rehabilitation and Reproduction Centre located in beautiful rural Luskintyre, NSW, Australia. 
Newcastle Equine Centre is a combination of ambulatory and referral practice which provides general equine health and reproduction services as well as in-hospital facilities to manage surgical, paediatric, and emergency medical cases. We are developing our services in the area of reproduction as a centre of excellence and require a specialist to lead our team to attain that goal.  NERRC is located on the Hunter River in Luskintyre with a fully equipped reproduction lab and infrastructure to support assisted reproduction services, stallion semen collection and investigate difficult reproduction cases.
Please click here to see photos!

The successful applicant should have extensive experience and knowledge in relation to horse breeding, completed residency in Theriogenology and possess Board Certification from the American College of Theriogenologists. 
Duties will include:

Routine transrectal ovary/follicle assessment ultrasounds

Ultrasound for pregnancy and foetal sexing

Transrectal placental examination during pregnancy

Pre-breeding microbiology testing and evaluation

Stallion semen collection and extension

Investigations into poor equine breeding performance

Uterine biopsies and cytological investigations of the mare

Stallion testicular biopsy and sperm evaluation

Emergency responder for foaling 

Specialty opinion regarding breeding performance, assisted breeding, and research in reproductive issues in horses.

Development of assisted reproduction services including an Embryo Transfer service.
The work week entails a 4-day work week out of the breeding season and 6 half days during the season.  On call services are for reproductive emergencies during the breeding season only. Salary is $100,000 per annum plus Superannuation, car and phone allowance as well as an accommodation allowance.  
All applicants are required to be eligible to be registered by the Veterinary Practitioners Board of New South Wales and allowed to work in Australia. 
Interested applicants should forward a resume along with the names of three referees to Dr Kristen Todhunter at nec@newcastleequine.com.au or by mail to PO Box 123, Broadmeadow, NSW 2292. 
www.newcastleequinecentre.net.au


Back to top
---
SOUTH AUCKLAND, KARAKA - FULL TIME EQUINE VET
New Position
Veterinary Associates Equine is a general and referral practice located in Karaka, South Auckland, New Zealand with a satellite practice in Kumeu, West Auckland.
We keep hiring because we keep growing!
We are seeking an enthusiastic veterinarian to join the Karaka practice. With a diverse local horse population and a wide range of work, depending on the passion and experience of the new team member, there is room for growth and opportunity within various aspects of the practice including, but not limited to, stud medicine, track work, sports medicine, and emergency work. While we are looking for a full-time associate, for the right applicant, a part-time position may be considered.
This is a chance to work in conjunction with a dedicated team of fourteen veterinarians as part of a full-service equine ambulatory and referral practice. Veterinarians on staff at the Vet Associates Equine Hospital in Karaka include two board-certified surgeons, a board-certified internist, and a Member of the Australian College of Veterinary Scientists in Equine Medicine. The specialists are readily available to provide backup and support for all members of the practice. In addition, we have two yearlong interns that rotate through surgery, medicine, and field work.
We are heavily involved in all types of equine pursuits, including sport horses, Thoroughbred racehorses, Standardbred racehorses, and pleasure horses, providing a tremendous variety of work. We are committed to fostering a positive workplace culture with monthly team meetings, monthly journal club, Friday happy hours, and regular team-building activities (a few recent examples include an escape room and whitewater rafting). Ideally the successful candidate will wish to work in a fun and supportive team environment and welcome joining a practice that provides high-quality veterinary care. In addition, the candidate will have a positive outlook, a good sense of humor, attention to detail, and strong communication skills.
All applicants will be considered, and an enthusiastic person with the right attitude may be the best candidate regardless of work experience. The work environment is attractive; our custom-built hospital is well equipped with the latest equine medical technology. This includes a fully equipped surgical suite, dynamic endoscopy, digital radiography, ultrasonography, dentistry gear, IRAP, PRP, a stem cell culture facility, and an in-house diagnostic laboratory.
Karaka is a lovely rural community located just thirty minutes from Auckland's central business district, and all its associated activities, restaurants, and cultural events. With nearby harbours, beaches, parks, and forests, the diversity of recreation is plentiful. This is a great opportunity to join the dedicated, enthusiastic, happy Vet Associates Equine family and to be part of our growing practice in beautiful New Zealand!
A vehicle is provided and a competitive salary will be commensurate with experience. In addition, paid licensure, a CE/CPD budget, cell phone package, paid NZVA/NZEVA membership, and paid professional liability are all part of the benefits package. New Zealand offers a publicly-funded national healthcare system and an employer-matched retirement savings plan known as "KiwiSaver." Four weeks annual leave is also included.
Applicants need to be eligible for full veterinary licensure in New Zealand (details available at www.vetcouncil.org.nz/Web/Veterinarians/Registration.aspx). Currently, New Zealand has border restrictions limiting arrivals to citizens and permanent residents. However, we are lucky enough to have been granted a border exemption and a critical purpose visa for a new hire!
To submit an application or to discuss the position in more detail, please contact Jenny Sonis by email at jenny@vetassociates.co.nz or by phone at +6492947307. Applications should include a cover letter, a CV, and the names and contact details of three references.

Karaka

Kumeu
Vet Associates Equine
12 Sim Road
Karaka, Auckland
2580, New Zealand

Back to top
---
BERKSHIRE, READING - EQUINE REPRODUCTION
New Position
Are you passionate about equine reproduction?
Would you like to join a team of like-minded people, pushing the boundaries of veterinary science?
Equibreed UK are looking for a motivated, positive, enthusiastic vet to join our specialized equine reproduction practice in 2021.
We offer all of the assisted reproductive technologies associated with mares, stallions and foaling down, and are one of only a few places offering Ovum Pick-up.
We are a small professional team dedicated to delivering excellent results and outstanding customer service.
As part of our research and development we collaborate with clinical teams world-wide to refine existing technologies and help develop new ones.
Please click here to see photos!

If you are interested in finding out more please email Amber on amber@equibreed.co.uk or call 07917865768
For more information see www.equibreed.co.uk

Equibreed UK Ltd
Lower Meadows
Grange Lane
Beenham
Reading
RG7 5NU
07917 865768

Back to top
---
GLOUCESTERSHIRE - WILLESLEY - STUD SEASON VACANCY
New Position
Equine Stud Vet required for Maternity Cover Position
B & W Equine Vets require an experienced equine vet to join our stud team in Willesley, Gloucestershire for the 2021 season, from 1st March to 1st September (dates have a degree of flexibility). The candidate will be capable of all aspects of artificial insemination, breeding mare management, reproduction emergencies and first opinion foal medicine. The caseload will predominantly involve sports horse breeding with a small amount of thoroughbred breeding and general equine ambulatory work. Support will be available from three experienced stud vets, including a diplomate and a certificate holder as well as a wider ambulatory team.
The role can be full time, on a compressed hour working pattern with two half days off per week, but also offers the flexibility of being ¾ time with full contribution to the out of hours rota. The out of hours rota is 1-in-4 full weekends with one weeknight per week. Some additional rota'd Saturday morning cover is also required with time in lieu in return. B & W Willesley promotes sustainable working for stud vets.
B & W Willesley has an onsite reproduction laboratory, stallion collection facilities, embryo transfer recipient herd and frozen semen store. Willesley offers OPU, embryo transfer, embryo freezing, semen collection and processing, alongside all routine stud services. The nearby B & W Breadstone referral hospital offers further facilities (CT, MRI, Bone scan, surgical suites) and expertise in the form of diplomates in surgery, internal medicine, imaging and dentistry.
Applicants must have the right to work in the UK and have excellent communication skills. Being a team player with a strong work ethic is essential.
For further information please contact Kelly Harrison-Tait on 07526 726779 or Chris Shepherd on 07767 226399 or email jess.anthony@bwequinevets.co.uk

Back to top
---
NW SYDNEY / HAWKESBURY, NSW - BOARD CERTIFIED OR ELIGIBLE EQUINE SURGEON
New Position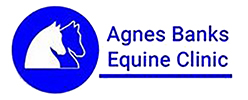 EQUINE SURGERY POSITION 2021
Agnes Banks Equine Clinic is currently seeking a board certified or board eligible equine surgeon to join our team. Agnes Banks Equine Clinic is a twelve-veterinarian equine only practice that is well staffed with experienced veterinarians, specialists in surgery and internal medicine, interns and nurses.
Please click here to see photos!

Our clinic is well equipped with digital radiology and ultrasound, video and dynamic endoscopy, and nuclear scintigraphy. We perform a broad range of surgeries, including laser surgery and laparoscopy. The practice is located on the western fringe of Sydney at the foothills of the Blue Mountains, approximately an hour's drive from the Sydney central business district. Please see our website (www.abec.net.au) for more information on the practice.
The position will primarily be hospital based, but may involve some ambulatory work. The after hours surgery on-call schedule is typically a 1 in 3 roster. A veterinary degree registrable in New South Wales is essential. The suitable candidate must be able to work effectively in a team environment and have excellent communication and clinical service attributes. Willingness to strengthen existing client relations and build and foster new client relationships is expected. The successful applicant would demonstrate the ability to strive for excellence, to deliver cost-effective veterinary care at all levels, and to show productivity commensurate with the salary package offered.
To apply for this position, please submit a Curriculum Vitae and Cover letter/letter of intent to hr@abec.net.au.
Remuneration package: a competitive remuneration package commensurate with qualifications and experience will be negotiated with the successful candidate.
Closing Date: the closing date for applications is when a suitable applicant is identified.
For more information, please contact Christine Smith at christine.smith@abec.net.au, +612 4588 5200.

Back to top
---
ANSTEAD, BRISBANE - FULL TIME EQUINE, SPECIALIST IN INTERNAL MEDICINE

SOUTH EAST QUEENSLAND – PERMANENT SPECIALIST IN EQUINE INTERNAL MEDICINE
WestVETS Equine Hospital has a permanent position available for an equine internal medicine specialist, board certified or board eligible individuals (ACVIM/ECVIM/Fellowship of the Australian and New Zealand Veterinary Scientists) are encouraged to apply.
WestVETS Equine Hospital is based in the western suburbs of Brisbane and our Equine Reproduction Centre is located in the Lockyer Valley which is a short 30 minute drive. The position is primarily hospital based however there would also be an ambulatory component. The hospital is supported by two ACVS surgeons and multiple experienced equine clinicians, as well as two hospital-based interns.
The position would involve day to day management of intensive hospital cases, primary internal medicine referrals, and some ambulatory calls. Experience with anaesthesia would be considered advantageous. The caseload is extremely varied with both first and second opinion cases as well as routine and emergency cases. The hospital caseload is a mix of racehorses and sport horses (40/60) and neonatal foal care. There is a large and varied horse population in South East Queensland. The hospital has a minor small ruminant caseload that could be developed further if the applicant is interested. The position would also involve training and supervision of the interns and supporting our general practitioners.
Candidates must be eligible for registration in Queensland. Foreign applicants are welcome to apply. Salary will commensurate with the candidate's experience and qualifications, and will be discussed further upon application.
For further information please contact.
Nathan Anthony
WestVETS Animal Hospitals
Mob: 0407 00 11 55
nathan@westvets.com.au

Back to top
---
GISBORNE, MACEDON RANGES - FULL TIME EQUINE IN MIXED PRACTICE
New Position
Equine Veterinarian
Gisborne Veterinary Clinic provides a comprehensive range of medical and surgical services for both small and large animals, in a friendly and caring environment. We pride ourselves on keeping the majority of our cases in-house so there is never a shortage of complex, varied and interesting cases, meaning countless opportunities to expand your skill set and thrive. We are a friendly and close-knit team, and look forward to welcoming you into our team.
Please click here to see photos!

Features of our clinic include:

3 consulting rooms, 2 surgical theatres, digital x-ray (one small animal and one equine), ultrasound, as well as providing in-house pathology and oncology
7-Veterinarian team, with 6 of these possessing more than 20 years + experience. Our full-time vets work a 4 day week with 1 RDO, as well as participation in rotating weekend and on-call shifts
Supportive, enthusiastic and a technically strong 12- nurse team
Facilities to service small and large animals, as well as about 5% mixed farm animals
Equine services: sports horse medicine, reproduction and internal medicine
One of our equine veterinarians is sadly moving interstate, so we are looking for a superstar to fill their shoes!

What kind of person are we looking for?

Minimum 2 years' experience as an Equine OR mixed practitioner
An eager and enthusiastic learner that wishes to grow their clinical skill set in an encouraging, team-orientated workplace
What's on offer?

Generous Salary commensurate with experience
Pro rata annual leave, 1 weeks' study leave and $1500 CPD allowance
Hands-on learning in a supported environment
Access to VIN membership, Vet Education online webinar membership, access to discounted or subsidised workshops and seminars
Employment Assistance Program to help our team thrive professionally and personally.
For further information, apply online or contact Aimee on 0435 110 147 or on aimee.muschamp@vet.partners
gisbornevets.com.au and


Back to top
---
MORETON BAY REGION, SAMFORD - FULL TIME, PART TIME OR CASUAL 95% EQUINE, 5% RUMINENT/CATTLE
FULL TIME, PART TIME OR CASUAL LARGE ANIMAL VET – FAMILY FRIENDLY PRACTICE
Performance horses - all disciplines
Pleasure riding horses
Companion / aged horses
Mares, foals & young stock
Predominantly equine (95%)
Small ruminant, cattle (5%)
Full time, part time or casual role combining ambulatory, preventative health & hospital-based work. You will have everything at your fingertips to diagnose & work-up your cases, treat and convalesce in our fully equipped equine hospital. Digital radiograph, ultrasound, 3m endoscope, intensive care facilities, in-house laboratory & surgery, portable crush.
Please click here to see photos!

While you will see all manner of patients & cases, you will drive the growing number of lameness / poor performance cases into the future.
WE NEED
Experienced (4+ years)
Proactive, forward-thinker
Team player
Easily develops rapport
Exceptional client care & service
Clear, confident communicator
YOU RECEIVE
20 days Annual Leave (pro rata)
CPD Leave & fees paid
Performance Bonus
On Call Bonus
Time off in lieu
Salary - commensurate to your experience & skill
40+ new work colleagues!
Discounted Veterinary Fees
In-house training & workshops
Family friendly practice
Customised work vehicles
Tightly held position within our team
Supportive colleagues with decades of experience (inc Internal Medicine Specialist)
Large, progressive team
GREAT LOCATION
1.5hrs to Gold & Sunshine Coasts
25km from Brisbane city
Carve out your own little piece of Samford - and make it your own.
APPLICATIONS TO
Yvonne Nelson, Practice Manager
yvonne.nelson@samfordvets.com.au
07 3289 1322
0419 009 862

Back to top
---
MILDURA, NORTH-WEST VIC/NSW BORDER - FULL TIME MIXED, EQUINE INTEREST

A full time position is available for a veterinary surgeon to join our eight to nine vet mixed practice in Mildura. Experienced colleagues and enthusiastic new graduates are encouraged to apply. An interest in equine work is a benefit. Our new and large purpose built hospital offers all the equipment and facilities to practice excellent quality veterinary medicine and surgery with friendly and supportive nursing staff. Digital x-ray, ultrasound with colour doppler, pulse oximetry, in-house laboratory and cytology, infusion pumps, oxygen generators and orthopaedic instrumentation are components of our practice. The practice has a busy medical and surgical caseload, mainly small animal (85%) and equine (10%), but does include avian and wildlife work in addition to the expected other species of cattle, sheep and pigs. The building now includes six consulting rooms and three operating theatres.
Please click here to see photos!

The equine facility consists of a large shed with undercover stabling, two horse crushes, equine scales, and a knock down and recovery room. Seven holding paddocks are available for equine work brought to the clinic. Equine specific x-ray, dental work with power float, artificial insemination during the stud season, and routine tendon ultrasounds are components of the practice. This is in addition to the expected colics, geldings, lameness work ups, stitch ups and laboratory blood work.
The clinic has nine full time and four part time nursing and support staff. The Practice is an Academic Associate Practice with the University of Melbourne, and in addition has veterinary students seeing practice from international veterinary schools as well as the other Universities in Australia.
So, if a rural mixed practice with a wonderfully varied caseload, and strong support staff appeals, then we would welcome your application. There is a strong emphasis on discussion of cases between colleagues at rounds each day, and we are a practice used to supporting new graduates as they embark on their careers. Bi-monthly webinars, practice membership of CVE, and each veterinarian provided with VIN membership gives all colleagues opportunities to continue to enhance their skills and knowledge. We expect veterinarians to embrace new challenges as experience dictates.
Plans of the building and discussion of our practice can be found at our website www.benetookvet.com.au.
Mildura, a vibrant inland city on the Murray River in north-west Victoria, is a terrific place to live, enjoying a pleasant climate, and with extensive sporting, recreational and educational facilities. It boasts a rich multicultural heritage, reflected in a large and diverse selection of restaurants, a strong arts community with writers and artists festivals, music festivals and both local and visiting live theatre. Mildura is the main city in a large irrigation district of the Murray-Darling Basin, with grapes and citrus as the main horticultural industries. Extensive dry land farming of wheat, sheep and cattle in outback NSW is on your doorstep. Mildura is well serviced by three airlines with a dozen flights each day to and from Melbourne. Flight time is just one hour.
Enthusiastic new graduates or experienced colleagues would be welcome to apply.
New graduate salary is $65,000 plus after hours and superannuation. The salary for experienced colleagues will be commensurate with experience. After hours duty is shared equally with all veterinary surgeons, with a 4 day rostered weekend off each duty cycle. Normal hours of work averages 38 hours per week.
Please feel welcome to contact me by email or phone at any time in regards the position we have available.
Contact: Dr Bill Sutherland
Benetook Veterinary Clinic
634 Benetook Avenue
Mildura VIC 3500
Phone: 03 5022 2455
Mobile: 0408 231 984
E-mail: w.j.sutherland@internode.on.net


Back to top
---
MELBOURNE - EQUINE PRACTICE New Position
EQUINE VETERINARIAN REQUIRED
A full time position is available for an equine veterinarian at Melbourne Equine Veterinary Group, a 7 person equine based practice at Caulfield, Victoria.
This role would involve the opportunity to assist with elective surgeries by specialist equine surgeons at the Caulfield hospital facility. An interest and experience in equine anaesthesia would be a great advantage. There would also be ambulatory racetrack work along with performance and pleasure horse involvement.
Please click here to see photos!

The position would suit applicants with at least some level of equine experience. New graduates may be considered however equine experience preferred.
The practice has a fully equipped hospital at Caulfield and a branch office at Mornington. Practice covers south-east Melbourne, Mornington Peninsula and West Gippsland and is fully equipped with digital radiography, ultrasound, dynamic respiratory scope, shock wave therapy etc. Annual salary in the range of $60-120k (negotiable depending on experience) and includes fully maintained vehicle, mobile phone and iPad.
Please contact Dr Peter Angus 0419 004 835 or email p.angus@mevg.com.au for further information or to apply.
See our website www.mevg.com.au and


Back to top
---
WARWICK FARM, WESTERN SYDNEY - FULL TIME EQUINE, 2 YEAR FIXED TERM CONTRACT
New Position

Equine Veterinarian
Warwick Farm Equine Centre, is seeking applications for the following full-time role for a fixed-term 2-year contract:
Veterinarian – Warwick Farm NSW
Duties will include:

Treating horses medically and surgically

Administering and prescribing drugs, analgesics, and general or local anaesthetics

Performing lameness workups and investigations

Examining and referring racehorses for arthroscopic surgery and respiratory surgery

Administering post-race intravenous and oral recovery solutions to racehorses

Administering veterinary care to racehorses in quarantine facilities, and travel with horses on international flights as required
Essential Criteria

Relevant bachelor's degree or higher qualification

Evidence of Veterinarian License and Registration

2 years' experience in the position as a Veterinarian

Competent with Word, Excel and specific competence with software for vets

Knowledge of safe operation of all equipment and use of personal protective equipment

Sound knowledge of health and safety obligations and demonstrated skills in safe operation of equipment relevant to breeding horses
The salary will be above award and based on your skills and experience in the range of $60,000 to $70,000.
Interested veterinarians should email their applications including a letter of intent, curriculum vitae to Allan Frogley at: warwickfarmequine@bigpond.com

Back to top
---
AGNES BANKS, HAWKESBURY, NSW - FULL TIME EQUINE
New Position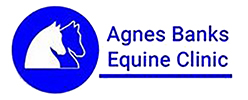 Equine Veterinarian
Agnes Banks Equine Clinic is currently seeking applicants for an equine veterinarian.  The caseload is varied and includes general ambulatory practice, lameness, surgery, reproduction and poor performance (sport horses and racehorses). Agnes Banks Equine Clinic is well staffed with experienced veterinarians, specialist surgeons, interns and veterinary nurses. The practice is located approximately 70 km from Sydney in a semi-rural environment, with good access to the city.
The position is full-time and includes participation in a rotating after hours on call roster.
The successful applicant would demonstrate the ability to strive for excellence, work well in a team and deliver high-level veterinary care at all levels. The veterinarian must have experience of a minimum of one year in equine veterinary practice and be competent at routine ambulatory calls as well as poor performance and lameness evaluations. Experience in performing equine general anaesthesia is also highly desirable. A veterinary degree registrable in New South Wales is essential, as is excellent communication and clinical service attributes.
Remuneration package: A base salary of a minimum of $70,000 (plus superannuation, motor vehicle, continuing education package, mobile phone, and professional membership fees paid) and commensurate with qualifications and experience salary will be negotiated with the successful candidate.
Please click here to see photos!

Closing Date: the closing date for applications is when a suitable applicant is identified.
For more information, please contact Christine Smith at christine.smith@abec.net.au , +61 2 4588 5200.   
Visit: www.abec.net.au and


Back to top
---
PUKEKOHE, SOUTH AUCKLAND - FULL TIME EQUINE IN MIXED PRACTICE
New Position

Equine Vet – Franklin Vets, Pukekohe
We're looking for a well-rounded Equine Vet to service our growing base of sport and pleasure horse clients across rural south Auckland, on a full-time basis. Our preference is for three or more years equine experience however, we will provide training and mentoring for the right person. Franklin Vets is a progressive practice with a strong focus on preventative care to ensure optimal health and peak performance for our client's equine companions.
A confident communicator, you'll be known for your positive personality and patient manner. Your ability to educate and interact with our clients will be strong, as will your passion for individual horses' welfare. Our equine practice is active in preventative and routine health care, dentistry, pleasure, sports and race horse work, reproduction, chiropractic and acupuncture.
Based out of our BEST Practice accredited Pukekohe clinic, this is an ambulatory role well equipped for on farm diagnostics. You will be part of a supportive and close-knit team who are accustomed to doing things to a high standard, where you will have the opportunity to grow our equine services further.
We pride ourselves on being a progressive practice, able to offer significant opportunities to the right people. For more information on our practice visit our careers page www.franklinvets.co.nz/careers If you're keen to develop your equine veterinary career please apply online with a cover letter and your CV.

Back to top
---
CRANBOURNE, SOUTH-EAST MELBOURNE, VIC - FULL TIME EQUINE

NEW OR RECENT GRAD POSITION

Are you looking for balance?

An exciting rewarding job but working and living in Victoria's playground – The Mornington Peninsula.

Nestled between two bays – The Mornington Peninsula offers a lifestyle rarely matched. Over 50 wineries, restaurants, golf courses and water sports.

We are an Equine Practice looking for a full-time veterinarian to join a developing practice.
The position requires a motivated enthusiastic veterinarian to join a 3 veterinarian equine practice, however there is plenty of work – life balance.

The practice is based at the Cranbourne Thoroughbred Training Complex and services clients throughout Melbourne's South East and Mornington Peninsula. The majority of the work is thoroughbred race horse work but other equine pursuits are well covered including Standardbreds, Dressage, Eventing and Pleasure Riding.

The practice is well equipped with Digital Radiology, Ultrasound, Video Endoscopy, Shockwave, IRAP etc. In addition, the practice has a spelling farm on the Mornington Peninsula for surgery and rehabilitation. A surgery suite has been established at the spelling farm.
The practice principal is a registered specialist in surgery and is interested in mentoring the successful applicant in achieving membership/Fellowship candidature in the Australian and New Zealand College of Veterinary Scientists.

The position would suit a new or recent graduate, some equine experience would be advantageous but not essential. This will be a well-supported position with on the job training provided as required.

A generous package commensurate with experience is offered including a motor vehicle and phone. Weekend and after hours' work is required – but based on a roster/rotational basis.

Please enclose a covering letter, curriculum vitae and references to Mary-Ann Hudson via email to accounts@robertsonsmithpartners.com.au


Back to top
---
Kookaburra Veterinary Employment reserves the right to edit or omit any advertisement at our discretion. We take no responsibility for the accuracy of any advertisement shown and will not be liable for any damages of any kind arising under any circumstances.