Equine Vacancies
Summary: (please scroll down to see details of all jobs)
QLD - Wide Bay-Burnett - Gympie - 13 vet mixed practice, full time with equine focus
QLD - Lockyer Valley - Hatton Vale, 3 vet, 100% equine practice
QLD - Darling Downs - Toowoomba - 4 vet equine practice
QLD - Scenic Rim - Gleneagle - 3 vet sall animal/equine practice, full time Graduate position
NSW - North East NSW - Lismore - 3-4 vet small animal/equine practice, full or part time
NSW - Southern Highlands - Bowral - 4 vet 100% equine practice - experienced vet
NSW - South Coast - Gerringong - 3 vet equine practice
ACT - Canberra North - Lyneham - 4 vet equine practice, full or part time
VIC/NSW Border - Mildura - 8-9 vet mixed practice, equine interest
VIC NE - Near NSW Border - Walwa - 5 vet mixed practice
VIC - Goulburn Valley - Shepparton - Congupna - 14 vet equine practice, Rotating Internships
VIC - Goulburn Valley - Shepparton - Congupna - 14 vet equine practice, Specialist Senior Surgeons
VIC - Gippsland - Maffra - 14 vet mixed practice, position with equine focus
UK - Berkshire - Equibreed UK - 5 vet, equine embryo transfer
---
NSW SOUTHERN HIGHLANDS, BOWRAL - EXPERIENCED EQUINE VET
Experienced Equine Vet
Southern Highlands Equine Centre (SHEC) requires an experienced equine veterinarian for their predominantly ambulatory practice, in the beautiful Southern Highlands, NSW, approximately 1.5 hours south of Sydney.
SHEC is a small practice that concentrates on providing a high level of care to a number of boutique thoroughbred broodmare studs, horse trainers, warmblood studs and performance/sports horse clients in the area.
The role will involve a mix of thoroughbred reproduction practice and medicine, artificial breeding, and sports horse medicine.  It will include but not be limited to - stud medicine, routine breeding work, routine treatments, preventative care, digital radiography, ultrasonography, endoscopy and general horse ambulatory services.
Please click here to see photos!

The successful applicant must be experienced and have a strong interest in equine stud practice. A keen interest in sport/performance horse medicine is desirable.  The successful applicant will be capable of working independently, with ongoing support from our small team, as well as our partner practices Randwick Equine Centre & Illawarra Equine Centre.
Ideally, we are seeking long-term applicants but can potentially offer a seasonal position to an applicant with the right work ethic and skill set.
Remuneration package will be dependent on qualifications and level of experience, and includes a fully maintained motor vehicle, mobile phone, four weeks annual leave, one week study leave and percentage of afterhours fees.  After hours will be on a shared basis.
The Southern Highlands offers many leisure time opportunities including wineries, restaurants, sporting facilities, golf courses, as well as several well regarded private and public schools.
The Southern Highlands Equine Centre (SHEC) is highly respected in the area and is in growth phase. 
If you enjoy a country lifestyle and equine reproduction practice, apply to;
Dr James Whitfeld:
Email: accounts@shec.com.au
Southern Highlands Equine Centre
2 Songline Place
Burradoo, NSW, 2576

Back to top
---
CONGUPNA, SHEPPARTON, VIC - FULL TIME EQUINE, ROTATING INTERNSHIPS
New Position

Equine Rotating Internship- Goulburn Valley Equine Hospital
Goulburn Valley Equine Hospital located in Congupna, (Shepparton), Victoria has an opportunity for Intern Veterinarians to join our specialist equine practice, commencing in February 2020 for one-year finishing in February/March 2021.
The rotating internship programme at Goulburn Valley Equine Hospital has been running for many years and has provided many graduates with significant exposure, training and experience in all areas of equine internal medicine, surgery and reproduction.
The hospital caseload is busy and diverse, with an equal mix of referral and first opinion cases. During the season, the hospital admits approximately 100 sick neonates for intensive care. Interns participate in a rotating roster through surgery, outpatients, reproduction, medicine, anaesthesia and night duty, working under specialists in equine surgery, equine reproduction and internal medicine, and their associated residents.
Please click here to see photos!

The successful applicant must possess a veterinary degree registerable with the Veterinary Practitioners Board of Victoria, Australia.
New graduates are encouraged to apply, as well as any recent graduate wanting to gain more equine experience.
For more information or to forward an application (Resume and Letter of Application) please email the practice manager, Robert Ralston on robert.ralston@gvequine.com.au or Dr Stacey Sullivan on Stacey.sullivan@gvequine.com.au
Application closing date is Friday 9th November 2019.
For more information, see gvequine.com.au and

Back to top
---
MILDURA, NORTH-WEST VIC/NSW BORDER - FULL TIME MIXED, EQUINE INTEREST

A full time position is available for a veterinary surgeon to join our eight to nine vet mixed practice in Mildura. Experienced colleagues and enthusiastic new graduates are encouraged to apply. An interest in equine work is a benefit. Our new and large purpose built hospital offers all the equipment and facilities to practice excellent quality veterinary medicine and surgery with friendly and supportive nursing staff. Digital x-ray, ultrasound with colour doppler, pulse oximetry, in-house laboratory and cytology, infusion pumps, oxygen generators and orthopaedic instrumentation are components of our practice. The practice has a busy medical and surgical caseload, mainly small animal (85%) and equine (10%), but does include avian and wildlife work in addition to the expected other species of cattle, sheep and pigs. The building now includes six consulting rooms and three operating theatres.
Please click here to see photos!

The equine facility consists of a large shed with undercover stabling, two horse crushes, equine scales, and a knock down and recovery room. Seven holding paddocks are available for equine work brought to the clinic. Equine specific x-ray, dental work with power float, artificial insemination during the stud season, and routine tendon ultrasounds are components of the practice. This is in addition to the expected colics, geldings, lameness work ups, stitch ups and laboratory blood work.
The clinic has nine full time and four part time nursing and support staff. The Practice is an Academic Associate Practice with the University of Melbourne, and in addition has veterinary students seeing practice from international veterinary schools as well as the other Universities in Australia.
So, if a rural mixed practice with a wonderfully varied caseload, and strong support staff appeals, then we would welcome your application. There is a strong emphasis on discussion of cases between colleagues at rounds each day, and we are a practice used to supporting new graduates as they embark on their careers. Bi-monthly webinars, practice membership of CVE, and each veterinarian provided with VIN membership gives all colleagues opportunities to continue to enhance their skills and knowledge. We expect veterinarians to embrace new challenges as experience dictates.
Plans of the building and discussion of our practice can be found at our website www.benetookvet.com.au.
Mildura, a vibrant inland city on the Murray River in north-west Victoria, is a terrific place to live, enjoying a pleasant climate, and with extensive sporting, recreational and educational facilities. It boasts a rich multicultural heritage, reflected in a large and diverse selection of restaurants, a strong arts community with writers and artists festivals, music festivals and both local and visiting live theatre. Mildura is the main city in a large irrigation district of the Murray-Darling Basin, with grapes and citrus as the main horticultural industries. Extensive dry land farming of wheat, sheep and cattle in outback NSW is on your doorstep. Mildura is well serviced by three airlines with a dozen flights each day to and from Melbourne. Flight time is just one hour.
Enthusiastic new graduates or experienced colleagues would be welcome to apply.
New graduate salary is $55,000 plus after hours and superannuation. The salary for experienced colleagues will be commensurate with experience. After hours duty is shared equally with all veterinary surgeons, with a 4 day rostered weekend off each duty cycle. Normal hours of work averages 38 hours per week.
Please feel welcome to contact me by email or phone at any time in regards the position we have available.
Contact: Dr Bill Sutherland
Benetook Veterinary Clinic
634 Benetook Avenue
Mildura VIC 3500
Phone: 03 5022 2455
Mobile: 0408 231 984
E-mail: w.j.sutherland@internode.on.net

Back to top
---
GLENEAGLE, SCENIC RIM - FULL TIME SMALL ANIMAL/EQUINE
New Position

Hoof n Paws & Veresdale Equine Vets is currently looking to employ a Full Time New Graduate Veterinarian to start at the end of the year.
Our current work ratio is 40% Equine & 60% Small Animals including Small Farm Animals.
This position would suit a veterinarian who is looking for in-depth mentoring with veterinarians who enjoy sharing their knowledge and skills.
The successful applicant will need to be passionate about horses & all small animal species. A keen interest to learn all facets of equine care is required with a particular interest in equine dentistry. A love of all our furry friends is a must. After hours are shared & full mentoring support is provided.
Please click here to see photos!

Hoof n Paws & VEVS is located on the southern outskirts of Brisbane, just south of Jimboomba. An easy hour's drive from Brisbane & Gold Coast Airports and beaches. A practice of excellence ethos is expected and maintained.
Remuneration is commensurate with experience and above award.
Temporary singe person accommodation if required.
We have a comprehensive Hendra Policy in place and encourage applicants to discuss this in detail with us.
Please attention your CV to:
The Administration Manager
veresdale_equine_vets@hotmail.com
For more information, see www.vevs.com.au and

Back to top
---
GYMPIE, WIDE BAY-BURNETT - FULL TIME LARGE ANIMAL OR EQUINE FOCUS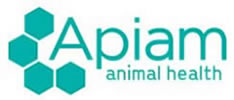 Gympie Veterinary Services in South-East Queensland requires an experienced large animal/equine vet for its busy long established and still growing mixed practice.
Our practice is a true mix of companion animals, cattle (dairy and beef), horses, small ruminants and wildlife.
We don't have mixed vets.  We have small animal vets and large animal vets.  This means you can be great in your area of interest and don't have to worry about the other species when you are on call as we have a small animal on call roster and a large animal on call roster.  We think we can give our clients better service by having our vets dedicated either to their pets or their horses and production animals.
We live and work in an ideal location surrounded by beautiful countryside yet being within an hour of beaches, national parks, Noosa and the Sunshine Coast and under 2 hours to Brisbane. 
The role:
100% large animals – equine focused plus beef, dairy, small ruminants
The work takes us within a radius of approximately 200km.
Horse work consists of repro, dentistry and lameness workups as well as the usual ambulatory cases. Routine and non-routine surgeries are handled at this clinic.
You will see handle the full range of cattle work – pregnancy diagnosis, bull testing, lame cows, down cows.
If you are keen on herd health you can deliver our ProDairy services across the region.
We have on site large animal facilities and all the expected equipment.
It's really busy but we don't expect you to do ridiculous shifts.  We work hard to manage a sensible work week.
What we need:
5+ years' experience in mixed practice with a large animal focus (if you consider yourself driven and enthusiastic with only have a few years' mixed experience and are ready to focus on solely large animal, please talk to us)
A great team player.  We have a large team of over 35 staff with vets ranging from 1 to 25+ years' experience.
A vet who takes responsibility for their case load
A vet who is keen to advance their skills via CE (which we strongly support)
Someone with a sense of humour who knows how to enjoy life and work
Ideally we need someone to start within the next month or 2.  However we can be flexible and will consider all options.
Remuneration:
Tell us what you need.  We believe we offer a very generous salary package along with a huge range of benefits that comes with being a part of the Apiam Animal Health family of mixed and production animal practices across Australia.
Visa sponsorship and relocation assistance provided for experienced overseas applicants
If you would like to speak with one of our large animal vets about the practice, please contact Dr Leisa Denaro in the first instance.  Ph 0437 293 046 or leisa.denaro@apiam.com.au
Applications including cover letter and CV with referees to leisa.denaro@apiam.com.au

Back to top
---
CONGUPNA, SHEPPARTON, VIC - FULL TIME EQUINE, SPECIALIST SENIOR SURGEON

Specialist Senior Veterinarian (Surgery)
Goulburn Valley Equine Hospital, Shepparton VIC
Full time, continuing position

An attractive salary package will be offered

Up to two positions may be available
Goulburn Valley Equine Hospital (GVEH), located just north of Shepparton, Victoria, is widely regarded as one of Australia's pre-eminent equine veterinary practices, providing a wide range of first opinion and referral services. GVEH is a busy service, performing approximately 800-900 surgeries annually with a view to expand on its service.
Please click here to see photos!

GVEH is seeking up to two specialist equine surgeons to lead the surgical team.
Playing a leading role in the equine surgery service, this opportunity will be responsible for liaising with staff at GVEH to develop and implement a strategy to increase the number of cases currently being seen by the hospital and create new business opportunities to compliment the practice and student experience.
The position will also be responsible for:

Professionally leading the GVEH team to give the best possible care to patients

Efficient, enthusiastic management of the equine surgery cases within the Hospital. This involves timely and effective internal and external communication and the instruction of interns, students and other staff as needed

In conjunction with the Veterinary Tutor at GVEH, encouragement of the involvement of veterinary students in both hospital and ambulatory cases and teaching management is required.
To be successful you will have:
Bachelor of Veterinary Science or equivalent veterinary degree, and registration as a specialist in equine surgery with Veterinary Practitioners Registration Board of Victoria

Demonstrated experience in the ability to effectively manage and take a leadership role in an equine surgery

High level of equine veterinary surgical skills and capacity to communicate and instruct practical surgery

Demonstrated commercial and practice management experience

High level of interpersonal and communication skills, with the ability to liaise and influence a range of people across all levels and to effectively communicate advice to others

Demonstrated high level organisational skills and record keeping capabilities as well as ability to prioritise a range of tasks, manage time effectively and meet deadlines in a busy environment.

Significant record of working collaboratively as a member of a team
If you are from the region or seeking to move, your role will be practicing from and surrounded by a region synonymous with great food, wine, waterways and weather for you to enjoy.
Click here for Position Description
To submit your application (CV and cover letter), or if you have any queries about the hospital or role please contact Robert Ralston – Practice Manager (applications@gvequine.com.au).
For more information, see gvequine.com.au and

Back to top
---
QLD - LOCKYER VALLEY - 100% EQUINE
New Position
Seeking a full time vet to join our 3 vet 100% equine practice. We service the Lockyer Valley, Brisbane Valley and southern suburbs of Brisbane.

Who are we looking for?
The ideal person graduated a couple of years ago and might have been working as a mixed-animal Vet but now wants to just work with horses or, maybe you have been just working with horses but you want to move to sunny Qld.

New grads are highly encouraged to apply. We would love for you to speak with our previous vets to seek their opinion on working for Exclusively Equine.

You MUST have AMAZING communication skills and LOVE horses!!
We have a HUGE focus on client education and regularly hold information seminars at our facility plus at local produce stores within our serviced area. We pride ourselves on being the leaders on client education.

We VALUE work/life balance and AH is 1 in 3 week-ends and one night per week on call. AH bonuses are fantastic so you will want to be on call.

We have all the toys an ambulatory business requires, along with a reproduction centre as our base.

Our breeding centre is situated in Hatton Vale, the heart of the Lockyer Valley on a gorgeous 26 acres.

Go to our website to check us out at www.eevs.com.au to see the property pictures and facilities.

Salary above award with all of the usual tools of the trade eg: car, phone etc.
Please click here to see photos!

The successful candidate will be required to attend an Equine Dental course in Feb 2020 plus they will attend the AVA Conference (Gold Coast) in May 2020.

If interested email CV to louise@eevs.com.au or call me on 0488 98 98 12 to discuss the position - start date is ASAP.

Back to top
---
WALWA, NORTH-EAST VICTORIA, NEAR THE NSW BORDER - FULL TIME MIXED


DO YOU WANT TO BE A REAL VET?
Do you want to work in a true MIXED practice?

Do you want to have the ability to attempt some CHALLENGING and INTERESTING cases?

Does the idea of vaccinating dogs and cats all day turn you off wanting to be a vet?
Walwa Vet Practice is a hidden secret: a busy, bustling, friendly, country practice nestled in the foothills of the Snowy Mountains, and right on the banks of the Murray River. You won't find a practice like it anywhere else! If this sounds like you're kind of job PLEASE READ ON!
Walwa is an engaging little town with a great sense of community, situated right on the Murray River in the drought proof Upper Murray region of North East Victoria. There are three cosy country pubs close by, and someone will always be willing to have a beer with you after a hard day's work! There are plenty of things to do outside of work, thanks to our unique location; fishing, horse riding, swimming, kayaking, bushwalking, skiing, camping, along with a very welcoming local football and netball club.
We have 5 vets, in addition to our office manager, administrative assistants and three great vet nurses. Three of the vets have graduated within the past 4 years from Charles Sturt University, James Cook University and University of Melbourne, and will provide invaluable guidance for new graduates joining our team. The work is 50% small animals and 50% large. Large animal work is varied and rewarding. We have a number of significant beef enterprises that we proudly service along with a small number of dairy farms. We do around 30,000 pregnancy tests a year and a large number of bull soundness evaluations. We are also lucky enough to see regular, individual clinical cases including lameness exams, downer cows, dystocias, calf illnesses etc.
There is a large equine component. We do basic horse work out on the road including castrations, wounds and colics. We have hospital facilities for more challenging cases and a specialised reproduction barn for the breeding season.
Our small animal hospital is busy and growing. We have clients bringing their animals to us from far and wide. We service four different animal rescue groups, which makes for all sorts of interesting cases. We deal with all surgical challenges, with very few cases being referred on. We have recently installed an in house IDEXX diagnostic lab, in addition to our existing digital radiography and portable ultrasound.
Please click here to see photos!

No day in this practice is the same! Besides the usual species, we also see alpacas, deer, sheep, goats, bison, camels, birds, kangaroos, wombats, mice, ducks- the list goes on! Special interests are encouraged.
The purchase of the Tumbarumba Veterinary Practice in July 2018 has further expanded our client base, and range of cases. There is a trip to the small town of Batlow once a week, as well as frequent farm visits within the surrounding areas. Vets are on rotation between the two practices depending on case load, with most major surgery being referred down to Walwa.
One of the partners also owns and runs a practice in Tennant Creek, NT (Barkly Veterinary Practice). This operates via a rotation of vets from Walwa, as well as locums when needed. Tennant Creek is on the Stuart Highway, roughly halfway between Alice Springs and Katherine, in the centre of the Northern Territory. The town is the administrative centre for the vast and beautiful Barkly Region. The town population is around 3,000, 80% of which are Indigenous. There are six Community Living Areas outlying the township, six main remote communities, and about 20 Homeland communities. The indigenous clientele are highly valued and ever growing. We also do horse work, and there is potential for cattle work on the closer stations.
The clinic is supported by an indigenous vet nurse and an office administrator. The Barkly practice also implements Animal Management Programs within the township and across the Region, in collaboration with Barkly Regional Council. Remote AMP work generally involves a team headed by two vets. We have a designated remote work 4WD, as well as a town 4WD.
Rotations at the Barkly Practice offer a unique exposure to Central Australia and indigenous communities.
This job offers a unique opportunity, in which the applicant will have the close mentorship of five fantastic, very experienced vets. We are offering a generous new graduate salary, with minimal after hours obligations. As a new graduate, the successful applicant would be mentored closely, especially in the first year, to encourage confidence and competence within the position.
We are ideally looking for a new graduate vet, but applicants with 1-2 years' experience are also encouraged to apply. If you are hard-working, energetic and have a "can do" attitude- we would love to talk to you!
Check out our facebook pages and www.localvet.com.au/Walwa!
David Hall, Sarah Albert and Rory Burton (Directors)
Walwa Vet Practice Pty Ltd
45 Main Street
Walwa VIC
(02) 6037 1399 / 0427 371 399 (Dave) 0429 056 564 (Sarah)

Back to top
---
MAFFRA, GIPPSLAND, VIC - FULL TIME MIXED/EQUINE

Mixed / Equine Vets…new position vacant at Gippsland Veterinary Hospital and Gippsland Equine Hospital.
Your new team…
The Gippsland Veterinary Hospital is a busy mixed practice with 14 vets (some are production animal vets, some mixed, some small animal only) and 30 support staff based in the heart of the always green and productive Macalister irrigation district in Maffra, south east Gippsland.
Our long-established practice includes our main hospital in Maffra as well as the Sale Vet Centre and purpose-built Gippsland Equine Hospital. We have a great client base of progressive dairy and beef farmers and an ever-expanding population of dedicated equine and small animal owners that trust us with the care of their animals.
We provide a high standard of service and can diagnose and treat most things in-house due to the quality equipment and extensive experience amongst our vets. We refer very little.
Your new career…
We can tailor the mix of work to suit your interest.
Ideally, we would like an experienced vet with an equine focus to do 70% equine work and 30% either large or small or both!
If you are a recent graduate and would like to further develop your equine skills your mix could be 60-70% equine and 30% small animals.
This position will also suit a new grad who, in order to establish your skills across all species, would initially expect to do 60-70% small animal and 30% large animal work.
You will work in a fully equipped hospital with most of the latest equipment including Idexx laboratory, ultrasonography, progesterone, full equine surgery facilities and dental set up, cattle ultrasound, teat sealer trailer, mobile crush, bull testing equipment and much more

This is not a "jab and go" clinic; You will work up complex medical cases like a pro and be prepared to take the extra step in surgery.

After hours is shared amongst the large team of vets.
About You:

If you have a special interest or area of advanced training, that is very advantageous.

Enthusiastic attitude, someone who sets the bar high and is committed to getting there through exceptional teamwork.

You take responsibility for your case load and are prepared to pitch in on a big day

You love your patients and have empathy and respect for the clients
The Region:

If you like your food and wine, nature and wildlife, the Gippsland area offers the lot.

Stretching from Melbourne's eastern fringe to the New South Wales border, the region boasts some of the most stunning national parks in the state. Some of the most spectacular include Wilsons Promontory at the southernmost tip of the Australian mainland, Victoria's largest coastal wilderness area Croajingolong National Park – a World Biosphere Reserve of more than 100km – and the Gippsland Lakes, Australia's biggest and most beautiful expanse of inland waterway.

Like to hit the slopes? We are situated very close to the excellent snow fields of Mount Hotham.
Remuneration:

We offer a competitive salary package along with the many benefits that come with being a part of the Apiam family of rural mixed practices.

Included is paid AVA membership, VSB registration fees, 4 weeks annual leave, 1 week CE leave, after hours bonuses, work vehicle for mixed position.

We have a genuine interest in investing in your continuing professional development and supporting your area of special interest.

For more information and to apply:
Please email your CV with references and a cover letter addressing the key criteria above. Email to leisa.denaro@apiam.com.au

Back to top
---
GERRINGONG, SOUTH COAST - FULL TIME EQUINE
New Position
Illawarra Equine Centre
Equine Veterinarian, Full Time
Stunning NSW costal location
Dynamic & fun team
Competitive salary package, plus benefits
A unique opportunity exists for an experienced veterinarian to join the Illawarra Equine Centre, an exclusively equine practice, located 90 minutes from Sydney in Gerringong, on the beautiful South Coast of New South Wales. 
THE PRACTICE
Illawarra Equine Centre is a successful ambulatory practice, comprised of a small team of experienced veterinarians and dedicated support staff. The practice services clients throughout the Illawarra and Shoalhaven regions and attends a diverse range of equine patients, from racehorses and competition horses, through to pleasure and pony club mounts.
Please click here to see photos!

Through a close association with both the Randwick Equine Centre and Southern Highlands Equine Centre, the practice benefits from group resources and specialist advice and support.  We have both a permanent office and a separate clinic for horses requiring surgery or more comprehensive treatment.
THE POSITION
This job offers a busy and diverse working environment, including but not limited to preventative care, dentistry, digital radiography, reproduction, lameness diagnosis and pre-purchase examinations. The position includes the use of a well-stocked fleet vehicle, portable crush, dental equipment, ultrasound machine, endoscope and a portable digital x-ray machine.  The practice also supports veterinary student placements throughout the year.
An on-call roster of 1 in 3 weekends supports a good work/life balance. Remuneration is well above award and dependant on experience. The salary package includes a vehicle and phone for work and personal use.
THE PERSON
3+ years' experience in an equine only, or mixed practice with large animal focus, is highly desirable, however new graduates are also encouraged to apply. The person best suited to this role will be motivated, a team player, willing to learn with a good sense of humour!  This is a wonderful opportunity for a rewarding career, enviable lifestyle while being a key player in a friendly, professional team.
Please visit our website www.illawarraequinecentre.com.au and Facebook page www.facebook.com/illawarraequine to find out more about us.
For more information about this position email Dr Mitchell Brown mitchell@iecvet.com.au

Back to top
---
NSW - LISMORE, NORTHERN RIVERS - FULL OR PART TIME SMALL ANIMAL/EQUINE

Permanent Full-time or Part-time
Lismore Central Veterinary Hospital provides a comprehensive range of medical and surgical services for small and large animals in the beautiful northern rivers region of NSW. Our mixed practice is only 40 minutes from Byron Bay, and about an hour from the Gold Coast.
We are a 3 to 4 vet practice and our clientele is predominantly small animal (60%) and equine (40%).
We have a well equipped small animal hospital. Our facilities include: a new state of the art diagnostic ultrasound machine, an in house Idexx blood machine, digital X-Ray, IM3 dental suite, and multi-parameter anaesthetic monitoring equipment. Our clinic is fully computerised and runs VisionVPM.
At Lismore Central Veterinary Hospital, we pride ourselves on going the extra mile whilst providing a fun and vibrant working environment where patient care is paramount.
What we can offer:

Great working hours: 8:30am to 5:30pm weekdays and Saturday morning consulting.

Full time roster would include: four days a week, on call one night a week and one weekend in 3 or 4, however, hours are somewhat negotiable.

Supportive team, with always two vets in the clinic every weekday.

Experienced veterinarians on hand with 5 to 45 years in general practice.

VetEducation and CVE memberships and further study encouraged.

Salary above award commensurate with experience
What kind of person we would like to employ:

1+years' experience in small animal practice with solid clinical skills or a hands-on new graduate with a can-do attitude.

A special interest Equine or Large animal medicine is highly advantageous.

Someone that can work well in a team and maintain a sense of humour at the same time.

An eager and enthusiastic learner that wishes to grow their clinical skill set in an encouraging workplace.
For more information or to apply, please contact Jodie Wakeman on 02 6622 0044 or admin@lismorecentralvet.com.au

See https://lismorecentralvet.wixsite.com/lismorecentralvet and

Back to top
---
HODGSONVALE, TOOWOOMBA, QLD - FULL TIME EQUINE
New Position

Equine Veterinary Services
100% equine, veterinarian wanted, Toowoomba
We have an opening for an experienced, full time, equine veterinarian to join our 100% equine, four vet practice, Equine Veterinary Services, located in Toowoomba, a premier horse breeding area on the beautiful Darling Downs in South-East Queensland. The start date is flexible to suit both parties.
The successful applicant should feel confident working independently, but with full support, in most equine disciplines including track work, stud medicine, general medicine, dentistry, digital radiography, lameness, artificial breeding with frozen and chilled semen, sport and pleasure horses and geriatrics.
A comprehensive remuneration package including generous salary, practice vehicle, continuing education allowance, plus phone and data contract, is on offer for the right person.
If you are a more recent graduate able to demonstrate, with references, a practical background with a long-standing interest in and commitment towards working with horses, we would also welcome the opportunity to talk to you.
Equine Veterinary Services is a well-equipped practice providing inpatient, outpatient and hospital facilities.
www.equineveterinaryservices.com.au and
Toowoomba, with a population of 130,000 is a dynamic and rapidly expanding, modern regional centre in South East Queensland that provides a very enjoyable lifestyle and affordable cost of living with excellent sporting, cultural and educational opportunities, only 90 minutes from Brisbane and close to the beautiful Sunshine and Gold Coasts.
Toowoomba's new international airport provides direct links to Sydney, Melbourne, Cairns and many other regional towns.
https://www.facebook.com/dan.proud.39/videos/10210915776343728/?fallback=1
All enquiries will be treated with the strictest confidence.
Interested applicants should apply by email with covering letter and CV to:
Attn: John Barnwell barnwellcarol@gmail.com

Back to top
---
UK - BERKSHIRE, BEENHAM - EQUINE REPRODUCTION
Looking for a positive, dynamic equine vet with a keen interest in reproductive work who wants to expand their skills.
Full training provided in all of the artificial reproductive techniques, with possibility to join our team for both the northern and southern hemisphere seasons.
We offer a professional, dedicated equine reproductive service from a purpose built clinic in Beenham, Berkshire, whilst also providing a specialized ambulatory service.
The role would be supported by our team of vets and technicians dedicated to equine reproduction who are passionate about their work and their field, and always looking to expand their knowledge!
RCVS membership, good communication skills and team-working a must!
Please email amber@equineembryotransfer.co.uk with a CV and covering letter.
Equibreed UK Ltd
Lower Meadows
Grange Lane
Beenham
Reading
RG7 5NU
07917 865768

www.equineembryotransfer.co.uk

Back to top
---
LYNEHAM, NORTHERN CANBERRA, ACT - FULL OR PART TIME EQUINE

Equine Veterinarian – Canberra Equine Hospital
Come and join a team with well established and long standing relationships in the Capital's equine community.
We are looking for a 4th equine veterinarian to expand our team. Currently the Canberra Equine Hospital is a stable team of three equine veterinarians and support staff, treating a high case load of ambulatory patients. Our hospital facility also gives us the opportunity to treat horses in-hospital, is purpose built and equipped for further diagnostics and treatment.
Canberra and the surrounding region has a large equine population with great diversity; from a well cared for aging population to high level performance horses in all disciplines. Our services include but are not limited to general care for all types of horses, dentistry, lameness, reproduction, emergency and after-hours services. We also have a surgery and anaesthetic set up to facilitate all types of surgeries for our patients. Our veterinarians all have special interests and we actively encourage continuous education that allows for great medicine and patient care.
The position would suit an enthusiastic equine veterinarian with a minimum of two years' experience who is able to work independently in the field and hospital. A full time position is available including a share of the after hours. Part time applications will also be considered.
To be considered for the role apply to Derek.delsimone@vetpartners.com.au or call 0417 202 998
Feel free to check out our Facebook to meet the team: www.facebook.com/CanberraEquineHospital

Back to top
---
Kookaburra Veterinary Employment reserves the right to edit or omit any advertisement at our discretion. We take no responsibility for the accuracy of any advertisement shown and will not be liable for any damages of any kind arising under any circumstances.