Equine Vacancies
Summary: (please scroll down to see details of all jobs)
---
LILYDALE, YARRA VALLEY, VIC - FULL OR PART TIME EQUINE

EQUINE VETERINARIAN REQUIRED - FULL TIME OR PART TIME
We are seeking an enthusiastic Veterinarian to join our growing ambulatory Equine Practice in the heart of the beautiful Yarra Valley, 45 minutes from the Melbourne CBD. The Yarra Valley is a world renowned wine region with pristine countryside, spectacular views, plenty of horses and is a great place to live!!
Applicants seeking a permanent part -time or full time position are welcome to apply. The full time position involves a 4 day week and a 1 in 4 on call roster. Experience of at least 1-2 years is desired, however, new graduates are welcome to apply.
We are an ambulatory practice and have a facility with a crush and yards, as well as a close working relationship with numerous equine specialists. Our case load covers all aspects of equine veterinary practice including dressage, eventing, pony club, polo, racetrack and breeding. Our practice has a new wireless digital DR X-ray, endoscopy, ultrasound, dental instruments including multiple power-floats and a shockwave machine.
Please click here to see a photo!

Our practice boasts a happy, friendly work environment with 4 full time veterinarians and 4 support staff. The successful applicant will be provided with a fully equipped car which can be used for private use, and a phone. We are looking forward to finding the right person to join our close knit team.
Applications to Dr Christian Borg and Dr Arnold Hennel via email: theequinepractice@gmail.com
THE EQUINE PRACTICE
PO Box 911
Lilydale VIC 3140
1300 762 224
www.theequinepractice.com.au
For more information, see

Back to top
---
CONGUPNA, SHEPPARTON, VIC - FULL TIME EQUINE, SPECIALIST SENIOR SURGEON

Specialist Senior Veterinarian (Surgery)
Goulburn Valley Equine Hospital, Shepparton VIC
Full time, continuing position

An attractive salary package will be offered

Up to two positions may be available
Goulburn Valley Equine Hospital (GVEH), located just north of Shepparton, Victoria, is widely regarded as one of Australia's pre-eminent equine veterinary practices, providing a wide range of first opinion and referral services. GVEH is a busy service, performing approximately 800-900 surgeries annually with a view to expand on its service.
Please click here to see photos!

GVEH is seeking up to two specialist equine surgeons to lead the surgical team.
Playing a leading role in the equine surgery service, this opportunity will be responsible for liaising with staff at GVEH to develop and implement a strategy to increase the number of cases currently being seen by the hospital and create new business opportunities to compliment the practice and student experience.
The position will also be responsible for:

Professionally leading the GVEH team to give the best possible care to patients

Efficient, enthusiastic management of the equine surgery cases within the Hospital. This involves timely and effective internal and external communication and the instruction of interns, students and other staff as needed

In conjunction with the Veterinary Tutor at GVEH, encouragement of the involvement of veterinary students in both hospital and ambulatory cases and teaching management is required.
To be successful you will have:
Bachelor of Veterinary Science or equivalent veterinary degree, and registration as a specialist in equine surgery with Veterinary Practitioners Registration Board of Victoria

Demonstrated experience in the ability to effectively manage and take a leadership role in an equine surgery

High level of equine veterinary surgical skills and capacity to communicate and instruct practical surgery

Demonstrated commercial and practice management experience

High level of interpersonal and communication skills, with the ability to liaise and influence a range of people across all levels and to effectively communicate advice to others

Demonstrated high level organisational skills and record keeping capabilities as well as ability to prioritise a range of tasks, manage time effectively and meet deadlines in a busy environment.

Significant record of working collaboratively as a member of a team
If you are from the region or seeking to move, your role will be practicing from and surrounded by a region synonymous with great food, wine, waterways and weather for you to enjoy.
Click here for Position Description
To submit your application (CV and cover letter), or if you have any queries about the hospital or role please contact Robert Ralston – Practice Manager (applications@gvequine.com.au).
For more information, see gvequine.com.au and

Back to top
---
MAFFRA, GIPPSLAND, VIC - FULL TIME MIXED/EQUINE
New Position

Mixed / Equine Vets…new position vacant at Gippsland Veterinary Hospital and Gippsland Equine Hospital.
Your new team…
The Gippsland Veterinary Hospital is a busy mixed practice with 14 vets (some are production animal vets, some mixed, some small animal only) and 30 support staff based in the heart of the always green and productive Macalister irrigation district in Maffra, south east Gippsland.
Our long-established practice includes our main hospital in Maffra as well as the Sale Vet Centre and purpose-built Gippsland Equine Hospital. We have a great client base of progressive dairy and beef farmers and an ever-expanding population of dedicated equine and small animal owners that trust us with the care of their animals.
We provide a high standard of service and can diagnose and treat most things in-house due to the quality equipment and extensive experience amongst our vets. We refer very little.
Your new career…
We can tailor the mix of work to suit your interest.
Ideally, we would like an experienced vet with an equine focus to do 70% equine work and 30% either large or small or both!
If you are a recent graduate and would like to further develop your equine skills your mix could be 60-70% equine and 30% small animals.
This position will also suit a new grad who, in order to establish your skills across all species, would initially expect to do 60-70% small animal and 30% large animal work.
You will work in a fully equipped hospital with most of the latest equipment including Idexx laboratory, ultrasonography, progesterone, full equine surgery facilities and dental set up, cattle ultrasound, teat sealer trailer, mobile crush, bull testing equipment and much more

This is not a "jab and go" clinic; You will work up complex medical cases like a pro and be prepared to take the extra step in surgery.

After hours is shared amongst the large team of vets.
About You:

If you have a special interest or area of advanced training, that is very advantageous.

Enthusiastic attitude, someone who sets the bar high and is committed to getting there through exceptional teamwork.

You take responsibility for your case load and are prepared to pitch in on a big day

You love your patients and have empathy and respect for the clients
The Region:

If you like your food and wine, nature and wildlife, the Gippsland area offers the lot.

Stretching from Melbourne's eastern fringe to the New South Wales border, the region boasts some of the most stunning national parks in the state. Some of the most spectacular include Wilsons Promontory at the southernmost tip of the Australian mainland, Victoria's largest coastal wilderness area Croajingolong National Park – a World Biosphere Reserve of more than 100km – and the Gippsland Lakes, Australia's biggest and most beautiful expanse of inland waterway.

Like to hit the slopes? We are situated very close to the excellent snow fields of Mount Hotham.
Remuneration:

We offer a competitive salary package along with the many benefits that come with being a part of the Apiam family of rural mixed practices.

Included is paid AVA membership, VSB registration fees, 4 weeks annual leave, 1 week CE leave, after hours bonuses, work vehicle for mixed position.

We have a genuine interest in investing in your continuing professional development and supporting your area of special interest.

For more information and to apply:
Please email your CV with references and a cover letter addressing the key criteria above. Email to leisa.denaro@apiam.com.au

Back to top
---
WA - PEEL REGION - 6 VET EQUINE PRACTICE
Murray Veterinary Services is looking for an enthusiastic and dedicated equine practitioner to join our growing team.
We are a 6 vet Equine Hospital in the Peel Region 55mins south of Perth, Western Australia. The equine industry in this area is growing rapidly providing us with an exciting and busy case load. Being only 55 minutes from Perth and 20 minutes from Mandurah, the Peel Region provides everything you want from country living, with all the conveniences of a major city within easy reach.
The position will involve providing a broad spectrum of medical, surgical and reproductive equine services both in the Hospital setting and in an ambulatory capacity. We provide comprehensive services to both the pleasure and racing industry. We service a large number of thoroughbred studs in the south West region of WA as well as performing a large amount of artificial breeding work so are looking for someone with at least 2 years' experience that is happy to work unsupervised in the field but collaborate with our team for complex cases. We are always looking for someone with a special talent to add to our team so there is always the potential for someone with a special interest to pursue their specific skills within the practice.
We pride ourselves on providing a very high level of service to our clients and support our vets and nurses with continuing education to achieve this. Our hospital is purpose built with surgical facilities and allows us to intensively manage cases. Our team of vets and nurses are highly experienced and great fun to be around.
We have all the equipment you would expect for high end equine practice including a brand-new surgical theatre, digital xray, endoscopy, gastroscopy, arthroscopy, HDE dental equipment, Mylab and Mturbo ultrasound, REM blood machine and the list goes on...
Please click here to see photos!

To find out more about us visit www.murrayvets.com.au or visit our Facebook page www.facebook.com/Murrayvets/
The roster is a 4-day week with on call duty being one night a week and one weekend a month.
Remuneration is $80,000 to $120,000, commensurate with experience. Continuing education will both be encouraged and supported. Fully equipped car and iPhone will also be provided.
This position is open to all applicants, and recent graduates will be considered with appropriate industry experience.
Contact Ross and Pip Wallace:
Phone: 08 9530 3751
Email: pip@murrayvets.com.au

Back to top
---
NSW - RANDWICK, EASTERN SYDNEY - FULL TIME EQUINE

RANDWICK EQUINE CENTRE
EQUINE VETERINARIANS REQUIRED
Sydney's largest equine veterinary practice is currently accepting applications for an Equine Associate Veterinarian with experience and a keen interest in racetrack and sport horse practice.
The position will involve a mix of TB racetrack, sport and pleasure horse ambulatory and hospital based work. The caseload is varied though has a strong lameness and diagnostic imaging emphasis and also includes yearling survey radiography. The successful applicant will be provided with excellent portable radiography, ultrasonography and video-endoscopy equipment. Randwick Equine Centre has a strong mentoring and professional support program as well as encouraging ambulatory associates to integrate with our fully equipped hospital and support from a very experienced team of veterinarians, including specialists in the fields of sports medicine, surgery, internal medicine and anaesthesia.
Please click here to see photos!

The remuneration package will be commensurate with the applicants qualifications and experience and will include a fully maintained motor vehicle, mobile phone, 4 weeks annual leave, 1 weeks study leave and percentage of afterhours fees.
Apply to: applications@randwickequine.com.au
For more information, see www.randwickequine.com.au and

Back to top
---
GATTON, LOCKYER VALLEY, WEST OF BRISBANE, QLD - FULL TIME EQUINE INTERNSHIP
New Position
SCHOOL OF VETERINARY SCIENCE, THE UNIVERSITY OF QUEENSLAND, GATTON, AUSTRALIA
Equine Veterinary Internship
The School of Veterinary Science has a rich history having been founded in 1936 and has a well-deserved reputation for graduating self-reliant, independent and highly capable veterinarians with plenty of initiative and drive. The School has high quality facilities at the UQ Gatton Campus and maintains a clinic at the Dayboro north-west of Brisbane.
About This Opportunity
This position will contribute to referral clinical services in the Equine Hospital at the Gatton Campus of The University of Queensland under the supervision of specialists in equine internal medicine, surgery, reproduction, diagnostic imaging and anaesthesia.
In this role, the intern will help to perform a broad range of clinical activities and services and will work in a combined clinical, teaching and research environment. This position will also assist in the training of undergraduate and postgraduate students through demonstration and practical instruction.
This position is located at The University of Queensland's picturesque Gatton Campus (https://gatton.uq.edu.au/). Gatton Campus, UQ combines its Queensland Agricultural College heritage with modern research and teaching facilities in agriculture, agribusiness and veterinary science. Just over an hour's drive west of Brisbane and five kilometres from the local township, the 1068-hectare Gatton campus offers a relaxed, friendly atmosphere and world-class facilities including the Queensland Animal Science Precinct, the UQ Veterinary Medical Centre, Gatton Research Dairy, nursery and glasshouse facilities, the southern hemisphere's largest PV solar array research facility, and a pesticide wind tunnel facility. The campus also operates several commercial plant and animal production units in rural technologies to support teaching, research and hands-on training.
For US applicants, please note that Australian Universities use British terminology, as such a Lecturer (Level B) position is equivalent to that of an Assistant Professor position in the US.
Our Ideal Candidate
Applicants should possess a degree in Veterinary Science or equivalent, registrable in Queensland.
The University of Queensland values diversity and inclusion and actively encourages applications from those who bring diversity to the University. Please refer to the University's Diversity and Inclusion webpage (https://staff.uq.edu.au/information-and-services/human-resources/diversity) for further information and points of contact if you require additional support.
Accessibility requirements and/or adjustments can be directed to the contact person listed in the job advertisement.
What We Can Offer
This is a full-time,fixed term position at Academic level A.
The full-time equivalent base salary will be $66,283 p.a., plus super of up to 9.5%.
You will be able to take advantage of UQ Sport Facilities (https://uqsport.com.au), salary sacrificing options, on-campus childcare, discounted private health insurance, free parking, discounted veterinary access, development programs (http://www.uq.edu.au/staffdevelopment/) and many other benefits.
For further information, please review The University of Queensland's Enterprise Bargaining Agreement 2018-2021 (https://staff.uq.edu.au/files/20908/enterprise-agreement-2018-2021.pdf).
Questions?
To discuss this role please contact Dr Carlos Medina-Torres on + 61 7 5460 1799 or email c.medina@uq.edu.au.
Want to Apply?
To submit an application for this role, go to http://search.jobs.uq.edu.au/caw/en/job/508042/equine-veterinary-internship and use the Apply button. All applicants must supply the following documents: Cover letter; Resume; Responses to the Selection Criteria.
Applications close: 2 September 2019
Job No: 508042

Back to top
---
ROSEWORTHY, NORTH OF GAWLER, SA - FULL TIME EQUINE, INTERNSHIP FOR 12 MONTHS
New Position

University of Adelaide – Equine Internship, School of Animal and Veterinary Sciences
Salary: (Level A, Step 1) $68,912 per annum
Fixed term internship for 12 months
Diverse cases in referral, within a rich learning environment in state of the art facility
The ultimate aim of an internship is to prepare an intern to enter into a residency program or to source employment in a high standard equine general practice.
The School of Animal and Veterinary Sciences offers Equine Internships each year through its Equine Health and Performance Centre located at the Roseworthy Campus. The Internship is a 12 month intensive full time professional (clinical) formative program aiming to help the Intern to develop capacity to identify and solve medical problems within the disciplines, the ability to work-up a case with medical written and oral expression skills, and to teach non graduated students the elements of day one skills as described in the DVM program.
The ultimate aim of the Internship is to prepare the Intern to enter a specialty college qualifying (residency) program or to prepare to enter a high standard level of equine general practice. The program is also based on and encounters the guidelines of the RCVS Professional Development Phase (PDP) for those Interns who registered for this program.
The intern will rotate through first opinion, medicine, surgery, anaesthesiology and theriogenology in a formative program. The intern will work as part of the clinical team through a hospital roster, which includes weekends and public holidays. The intern will present a seminar and contribute to a research project during the 12 months. At the commencement of the program interns will be provided with a mentor to assist with meeting the objectives and expectations of the internship.
At the commencement of the program interns will be provided with a mentor to assist with meeting the objectives and expectations of the internship.

Equine Internship Program 2019.pdf
Equine Rotating Internship_ Handbook 2019.pdf
To be successful the candidate will need:

Qualification in Veterinary Science acceptable for registration in South Australia

Experience in equine clinical practice with a strong focus on excellent client relations and ability to build a clientele or, for new graduates, strong equine clinical skills.

Ability to engage senior veterinary students in the development of equine clinical skills

Strong interpersonal skills and demonstrated ability to work collaboratively as a member of a team

Demonstrate organisational skills with proven ability to effectively prioritise work and balance competing deadlines to achieve work outcomes
A veterinary degree eligible for registration in South Australia http://www.vsbsa.org.au/
Experience in equine clinical practice.
Equine Intern Selection Criteria_AVS.pdf
Your faculty's broader role
The Faculty of Sciences is a multidisciplinary hub of cutting-edge teaching and research in: agriculture; food and wine; animal and veterinary sciences; biological sciences; and physical sciences. It develops future science leaders, and actively partners with innovative industries to solve scientific problems of global significance.
Learn more at: sciences.adelaide.edu.au
The Veterinary Health Centre (VHC) is the School's clinical teaching facility which operates on a commercial basis, offering a range of first opinion, ambulatory and specialist veterinary services across all animal species to the general public and referring veterinarians.

www.adelaide.edu.au/vet/horses

If you want to change tomorrow, act today
Click the link to the online application form to register your interest and address and upload your responses to all selection criteria. There are currently 4 interns on rotation. As positions become available throughout the year, you will be contacted at each round providing you meet the selection criteria.
For further information
For a confidential discussion regarding this position, contact:
Mandy Holloway
HR Officer
P: +61 (8) 8313 7740
E: mandy.holloway@adelaide.edu.au
The University of Adelaide is an Equal Employment Opportunity employer. Women, Aboriginal and Torres Strait Islander people who meet the requirements of this position are strongly encouraged to apply.

Back to top
---
DELORAINE, CENTRAL NORTH - MIXED WITH EQUINE INTEREST
New Position
Permanent Mixed Vet - Tasmania
Associate with equine interest required for mixed practice in central north of Tasmania. This is a classic mixed practice with a dairy emphasis, staffed by four to five vets on any one day, giving good exposure to small animals, dairy cattle medicine & surgery, & horse work including some stud if interested. We are seeking someone who either is, or has the potential to become, an elite mixed practice veterinarian with a particular interest in equine. The equine component of our practice includes extensive dental work and serves as a referral practice for complicated dental extractions. Full lameness work ups are enabled by high quality digital x-ray and diagnostic ultrasound. Trigger point analysis and intra-articular injections are an important part of our lameness evaluations and treatment. The successful applicant will also be comfortable doing pre-purchase examinations.
We have a spacious hospital and are very well equipped for a semi-rural practice. Clientele are generally very good and appreciative of quality service provided. Nursing staff are some of the best in Tassie, giving competent support including after-hours availability. Veterinarians are encouraged to pursue their own cases through to completion or the limit of their ability, with back up or bail out provided as needed! Teamwork is a priority for us, with all staff contributing to a happy work environment, while providing quality care. Due to the number of veterinary staff, there is real potential to pursue particular areas of professional interest, whilst maintaining competency across all species.

We are looking for someone who is able to start ASAP, as we are currently in our calving season, and we would like our new employee to benefit from the teaching opportunities that this time of year provides.

Socially Deloraine is a town of about 2,500 within 35 minutes of provincial cities of Devonport & Launceston. Ski fields, bush walking, lake & ocean fishing all within one hour. The town itself is well equipped with sporting facilities, schools, etc (even pubs). We have a long history of satisfied graduates usually staying in excess of 2 years, and a more recent history of long term (5 years plus) associates still with us. Partnership prospects for the right person.  After hours shared evenly one in four. Salary range according to experience, and new or recent graduates are very welcome to apply.

Interested? Please send a resume with cover letter to our practice manager Kylie at accounts@meandervets.com.au or call 03 6362 2108.
See our website http://meandervets.com.au/

Back to top
---
NSW - LISMORE, NORTHERN RIVERS - FULL OR PART TIME SMALL ANIMAL/EQUINE

Permanent Full-time or Part-time
Lismore Central Veterinary Hospital provides a comprehensive range of medical and surgical services for small and large animals in the beautiful northern rivers region of NSW. Our mixed practice is only 40 minutes from Byron Bay, and about an hour from the Gold Coast.
We are a 3 to 4 vet practice and our clientele is predominantly small animal (60%) and equine (40%).
We have a well equipped small animal hospital. Our facilities include: a new state of the art diagnostic ultrasound machine, an in house Idexx blood machine, digital X-Ray, IM3 dental suite, and multi-parameter anaesthetic monitoring equipment. Our clinic is fully computerised and runs VisionVPM.
At Lismore Central Veterinary Hospital, we pride ourselves on going the extra mile whilst providing a fun and vibrant working environment where patient care is paramount.
What we can offer:

Great working hours: 8:30am to 5:30pm weekdays and Saturday morning consulting.

Full time roster would include: four days a week, on call one night a week and one weekend in 3 or 4, however, hours are somewhat negotiable.

Supportive team, with always two vets in the clinic every weekday.

Experienced veterinarians on hand with 5 to 45 years in general practice.

VetEducation and CVE memberships and further study encouraged.

Salary above award commensurate with experience
What kind of person we would like to employ:

1+years' experience in small animal practice with solid clinical skills or a hands-on new graduate with a can-do attitude.

A special interest Equine or Large animal medicine is highly advantageous.

Someone that can work well in a team and maintain a sense of humour at the same time.

An eager and enthusiastic learner that wishes to grow their clinical skill set in an encouraging workplace.
For more information or to apply, please contact Jodie Wakeman on 02 6622 0044 or admin@lismorecentralvet.com.au

See https://lismorecentralvet.wixsite.com/lismorecentralvet and

Back to top
---
WOODSIDE/MOUNT BARKER, ADELAIDE HILLS - FULL TIME, PART TIME OR CASUAL MIXED

Veterinarian now Required.
Full Time / Casual / Part Time
Adelaide Hills, Woodside and Mount Barker, SA.
Due to an unexpected growth at our Woodside clinic, and the recent acquisition of the Adelaide Hills Equine Clinic / Hahndorf Veterinary Clinic / Adelaide Hills De-sexing Clinic group (effective from August 1st this year). We are looking for 2 new vets to join our small caring team in the beautiful Adelaide Hills of South Australia.
We are a truly mixed practice with a strong equine focus providing veterinary care to the numerous dogs, cats, hobby farms, dairies, horse studs / performance stables and small acre ventures in the area. The clinic has a strong focus on reproduction, therefore an interest in canine and / or equine reproduction is essential. We have a strong client focus practicing in a homely environment. We expect you to take time to understand our clients and their animals and as such we book standard 30 min consultations.
Our small animal clinics are homely, inviting and a pleasure to work in with large relaxed consulting rooms. Our facilities include: a new inhouse Idexx pathology system, Ultrasound, hysteroscope and tower (for trans-cervical insemination of bitches), kit for the collecting, freezing and storing of dog semen, and our new blue tooth DR X-Ray system. Our surgery includes state of the art anaesthetic and monitoring equipment, full surgical suite including electrosurgery unit, orthopaedics kit (drills, saws, pins, plates and screws etc), MMP and securos cruciate repair systems. As well as everything else a clinician would need or want.
Please click here to see photos!

The equine breeding side of the practice is located on an 80-acre property that was once a thoroughbred stud. Facilities on the premises include an undercover crush, semen processing laboratory, phantom (dummy) mare, ovariectomised teaser mare (Matilda), as well as numerous boxes and yards. Our equine reproductive work includes, Mare AI (fresh, chilled, and frozen), problem Mare assessment / breeding / treatment, Stallion collection for chilled shipping and freezing (we also stand a number of stallions for local clients), as well as Embryo transfer (we have a small ET recipient mare herd).
The Adelaide hills is a magical place to live unlike anywhere else in Australia. Wind your way down leafy lanes, stopping at villages dappled in light. The towns of Aldgate, Stirling, Oakbank, Birdwood, Crafers, Mount Barker and Hahndorf are all within an hour's drive away from Adelaide and are brimming with wildlife encounters and cultural discoveries. You'll find restaurants serving South Australia's best produce, while wineries beckon from leafy groves, eager for you to sample one of their cool climate drops. The Adelaide Hills are home to some of South Australia's best food, wine and scenery; and you could be living and working amongst it.
We are very happy to consider new graduates or more experienced vets looking to work in a country practice with all the benefits of the city. Conditions and salary are negotiable based on the award and your experience.
Please message or call me for further details
Jason Andrews BSc (Hons) BVSc (Hons) MANZCVS (Animal Reproduction)
Jason@adelaidehillsvet.com
0411 657 145
For more information, see www.adelaidehillsvet.com and

Back to top
---
LYNEHAM, NORTHERN CANBERRA, ACT - FULL OR PART TIME EQUINE

Equine Veterinarian – Canberra Equine Hospital
Come and join a team with well established and long standing relationships in the Capital's equine community.
We are looking for a 4th equine veterinarian to expand our team. Currently the Canberra Equine Hospital is a stable team of three equine veterinarians and support staff, treating a high case load of ambulatory patients. Our hospital facility also gives us the opportunity to treat horses in-hospital, is purpose built and equipped for further diagnostics and treatment.
Canberra and the surrounding region has a large equine population with great diversity; from a well cared for aging population to high level performance horses in all disciplines. Our services include but are not limited to general care for all types of horses, dentistry, lameness, reproduction, emergency and after-hours services. We also have a surgery and anaesthetic set up to facilitate all types of surgeries for our patients. Our veterinarians all have special interests and we actively encourage continuous education that allows for great medicine and patient care.
The position would suit an enthusiastic equine veterinarian with a minimum of two years' experience who is able to work independently in the field and hospital. A full time position is available including a share of the after hours. Part time applications will also be considered.
To be considered for the role apply to Derek.delsimone@vetpartners.com.au or call 0417 202 998
Feel free to check out our Facebook to meet the team: www.facebook.com/CanberraEquineHospital

Back to top
---
VIC - BALLARAT, CENTRAL HIGHLANDS - RACETRACK/AMBULATORY ASSOCIATE
Ballarat Veterinary Practice Equine Clinic
Racetrack/Ambulatory Veterinary Associate
POSITION AVAILABLE: 1st September, 2019
The Ballarat Veterinary Practice Equine Clinic is a 12-vet practice that has a broad equine-based caseload.  The practice is located on the edge of the Ballarat Turf Club, a world-class thoroughbred training facility where approximately 450 horses are trained, and 30 race meetings are held each year.  The clinic has a surgical referral hospital, racetrack practice component and provides a general equine ambulatory service to the surrounding district.  The hospital also runs an internship program.
There is currently a vacancy within the racetrack/ambulatory team. The ambulatory veterinarians provide service to all breeds of horses from thoroughbred and standardbred horses, through to all types of pleasure horses and ponies in the district.  Typical general practice equine work is undertaken including lameness assessment, dentistry, lacerations, reproductive work including ultrasound scanning, in field colic assessment and all other general veterinary equine work.  While the ambulatory service is primarily field based, clinicians are encouraged, where appropriate, to bring cases to the hospital where extra staff and facilities can assist them to undertake further examinations.  Due to the size of the practice and level of experience there is strong support for our ambulatory veterinarians at all times.
Of the three in-house surgeons, two are specialists and one is an ACVS Board Qualified surgeon.  The surgical team are available for consultation and assistance or referral of cases.  The clinic has complete surgical facilities, ultrasound, digital radiography, endoscopy, scintigraphy, standing MRI facilities and the ability to house up to 28 horses. 
Please click here to see photos!

The successful applicant should be a graduate Veterinarian with qualifications able to satisfy the requirements of the Veterinary Practitioners Board of Victoria and have at least 2 years veterinary experience.  After-hours responsibility is shared equally with the norm being one night per week and one weekend every four weeks.  Duties will involve all ambulatory services as outlined above as well as attendance at both thoroughbred and harness race meetings as the official race veterinarian.  
Remuneration is dependent on experience, but all award benefits are available and provided for.  Continuing education is encouraged and assisted by the practice.  A vehicle and a mobile phone are provided with this position.
Interested applicants can contact Dr. Andrew Cust on +61 408 300 816 for further information.  Veterinarians wishing to directly apply should forward a resume along with the names of three referees to jobs@bvp.com.au

See our website https://www.bvp.com.au/equine.php


Back to top
---
WA - COOLUP, PEEL REGION - FULL TIME EQUINE STUD SEASON
Murray Veterinary Services
Equine stud veterinarian required for the 2019-20 season
We are looking for an experienced Equine reproduction veterinarian to join our 5-6 vet team for the 2019-20 stud season.
We are a busy hard-working team based in the Peel Region of western Australia 30 minutes' drive from Mandurah and 55 minutes' drive from Perth. We are a fully equipped Equine Hospital and provide full hospital and in field equine veterinary services. The reproduction position involves on farm Thoroughbred stud management, artificial breeding management, Embryo transfer, stallion collection, semen freezing and stallion management.
Please click here to see photos!

Our hospital runs a fully equipped reproduction laboratory with everything needed for semen analysis, Artificial insemination and embryo transfer procedures.
This position offers a wide and varied case load in every aspect of equine reproduction from semen collection to obstetrics and neonatal care with everything in between. The roll would suit a highly motivated person who is happy to work independently and oversee the running of our reproduction department.
The position runs form August 2019 to February 2020 and the applicant must be eligible for registration with the Veterinary Surgeons Board of Western Australia.
To find out more about who we are visit www.murrayvets.com.au
Remuneration above award, accommodation assistance, car and phone provided. Sponsorship available for overseas applicants
Contact Ross and Philippa Wallace
Murray Veterinary Services
92 Fishermans Rd, West Coolup WA
Phone 08 9530 3751

Email admin@murrayvets.com.au

Back to top
---
NSW SOUTHERN HIGHLANDS, BOWRAL - EXPERIENCED EQUINE VET
Experienced Equine Vet
Southern Highlands Equine Centre (SHEC) requires an experienced equine veterinarian for their predominantly ambulatory practice, in the beautiful Southern Highlands, NSW, approximately 1.5 hours south of Sydney.
SHEC is a small practice that concentrates on providing a high level of care to a number of boutique thoroughbred broodmare studs, horse trainers, warmblood studs and performance/sports horse clients in the area.
The role will involve a mix of thoroughbred reproduction practice and medicine, artificial breeding, and sports horse medicine.  It will include but not be limited to - stud medicine, routine breeding work, routine treatments, preventative care, digital radiography, ultrasonography, endoscopy and general horse ambulatory services.
Please click here to see photos!

The successful applicant must be experienced and have a strong interest in equine stud practice. A keen interest in sport/performance horse medicine is desirable.  The successful applicant will be capable of working independently, with ongoing support from our small team, as well as our partner practices Randwick Equine Centre & Illawarra Equine Centre.
Ideally, we are seeking long-term applicants but can potentially offer a seasonal position to an applicant with the right work ethic and skill set.
Remuneration package will be dependent on qualifications and level of experience, and includes a fully maintained motor vehicle, mobile phone, four weeks annual leave, one week study leave and percentage of afterhours fees.  After hours will be on a shared basis.
The Southern Highlands offers many leisure time opportunities including wineries, restaurants, sporting facilities, golf courses, as well as several well regarded private and public schools.
The Southern Highlands Equine Centre (SHEC) is highly respected in the area and is in growth phase. 
If you enjoy a country lifestyle and equine reproduction practice, apply to;
Dr James Whitfeld:
Email: accounts@shec.com.au
Southern Highlands Equine Centre
2 Songline Place
Burradoo, NSW, 2576

Back to top
---
PAKENHAM, SE MELBOURNE - FULL TIME EQUINE
New Position
The Horse Vet (Packenham) is offering a permanent full time position. 
The clinician will work predominantly in equine racetrack practice specifically Caulfield, Ballarat and Pakenham, as well as on farm visits. This is an ambulatory practice and involves on road travel to each appointment. A Diplomat ECVS EBVS Specialist in Equine Surgery will support the applicant on a daily basis.
Advanced training in equine lameness and/or medicine would be viewed favourably but is not compulsory for the position.
We are looking for a veterinarian with a good attitude and work ethic, to take initiative and ensure our service is delivered to the highest of standards and to work alongside the team positively.
The successful applicant is to begin late early September 2019 ongoing.
Remuneration will be $55k to $70k dependent on experience. Applicants must be eligible for general registration with the Veterinary Practitioners Registration Board of Victoria. 
Applications close: Friday 27th August 2019. 
For further information or to submit your application please contact: Dr John Russell at thehorsevet@me.com or Melissa Molloy at admin@thehorsevet.com.au
See our website www.thehorsevet.com.au

Back to top
---
MARDI, CENTRAL COAST - FULL TIME EQUINE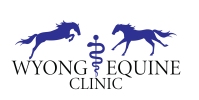 Wyong Equine Clinic is now looking for a full time experienced equine practitioner to join our team. A minimum of 5 years equine practice experience is preferable, ideally with reproductive experience.
Our clinic is an ambulatory Equine Centre, with a fairly even spread of racing & performance horses, as well as stud work & pleasure horses.
We are located on the Central Coast NSW. The Central Coast is located an hour between Sydney and Newcastle and an hour drive from the Hunter Valley. Our Clinic is equipped with digital x-ray units, video and portable endoscopic equipment, ultrasound and dental power floats etc.).
Our team consists of 3 full-time equine veterinarians. Our veterinarians are experienced, work well as a team and are willing to provide advice and mentoring.
For more information or to apply, please contact Brett Jones or Lauren McFarlane on 0418 299 938 or office@wyongequineclinic.com.au

Back to top
---
MILDURA, NORTH-WEST VIC/NSW BORDER - FULL TIME MIXED, EQUINE INTEREST

A full time position is available for a veterinary surgeon to join our eight to nine vet mixed practice in Mildura. Experienced colleagues and enthusiastic new graduates are encouraged to apply. An interest in equine work is a benefit. Our new and large purpose built hospital offers all the equipment and facilities to practice excellent quality veterinary medicine and surgery with friendly and supportive nursing staff. Digital x-ray, ultrasound with colour doppler, pulse oximetry, in-house laboratory and cytology, infusion pumps, oxygen generators and orthopaedic instrumentation are components of our practice. The practice has a busy medical and surgical caseload, mainly small animal (85%) and equine (10%), but does include avian and wildlife work in addition to the expected other species of cattle, sheep and pigs. The building now includes six consulting rooms and three operating theatres.
Please click here to see photos!

The equine facility consists of a large shed with undercover stabling, two horse crushes, equine scales, and a knock down and recovery room. Seven holding paddocks are available for equine work brought to the clinic. Equine specific x-ray, dental work with power float, artificial insemination during the stud season, and routine tendon ultrasounds are components of the practice. This is in addition to the expected colics, geldings, lameness work ups, stitch ups and laboratory blood work.
The clinic has nine full time and four part time nursing and support staff. The Practice is an Academic Associate Practice with the University of Melbourne, and in addition has veterinary students seeing practice from international veterinary schools as well as the other Universities in Australia.
So, if a rural mixed practice with a wonderfully varied caseload, and strong support staff appeals, then we would welcome your application. There is a strong emphasis on discussion of cases between colleagues at rounds each day, and we are a practice used to supporting new graduates as they embark on their careers. Bi-monthly webinars, practice membership of CVE, and each veterinarian provided with VIN membership gives all colleagues opportunities to continue to enhance their skills and knowledge. We expect veterinarians to embrace new challenges as experience dictates.
Plans of the building and discussion of our practice can be found at our website www.benetookvet.com.au.
Mildura, a vibrant inland city on the Murray River in north-west Victoria, is a terrific place to live, enjoying a pleasant climate, and with extensive sporting, recreational and educational facilities. It boasts a rich multicultural heritage, reflected in a large and diverse selection of restaurants, a strong arts community with writers and artists festivals, music festivals and both local and visiting live theatre. Mildura is the main city in a large irrigation district of the Murray-Darling Basin, with grapes and citrus as the main horticultural industries. Extensive dry land farming of wheat, sheep and cattle in outback NSW is on your doorstep. Mildura is well serviced by three airlines with a dozen flights each day to and from Melbourne. Flight time is just one hour.
Enthusiastic new graduates or experienced colleagues would be welcome to apply.
New graduate salary is $55,000 plus after hours and superannuation. The salary for experienced colleagues will be commensurate with experience. After hours duty is shared equally with all veterinary surgeons, with a 4 day rostered weekend off each duty cycle. Normal hours of work averages 38 hours per week.
Please feel welcome to contact me by email or phone at any time in regards the position we have available.
Contact: Dr Bill Sutherland
Benetook Veterinary Clinic
634 Benetook Avenue
Mildura VIC 3500
Phone: 03 5022 2455
Mobile: 0408 231 984
E-mail: w.j.sutherland@internode.on.net

Back to top
---
Kookaburra Veterinary Employment reserves the right to edit or omit any advertisement at our discretion. We take no responsibility for the accuracy of any advertisement shown and will not be liable for any damages of any kind arising under any circumstances.