Vet Nurses and other support staff
Locum Vet Nursing Positions
---
Fox Valley Animal Hospital, Sydney's Nth Shore (posted 9th July) Full Time Qualified & Experienced Vet Nurse
Full Time Qualified Locum Vet Nurse Position Available - July 2020 - Feb 2021
Fox Valley Animal Hospital is looking for an experienced, friendly and motivated Vet Nurse to join our hospital in the North Shore suburb of Wahroonga.
We are a boutique animal practice which is fully equipped with IDEXX blood machines, digital X-ray and all the other mod cons.
Our team is friendly, hard working and enjoy a good cup of coffee!
Applicants will require the following:
Hold Certificate IV in Veterinary Nursing or overseas equivalent.
Minimum 2 years of qualified nursing experience.
Reliable and punctual.
Exceptional time management skills.
Have excellent written and verbal communication skills.
Able to work in both a team environment and autonomously.
Must be available to work Monday to Friday.
To be proficient in all aspects of nursing – blood collection, in-house pathology, placing IV catheters, monitoring anaesthetics, assisting with x-rays and general reception and cleaning duties also.
Please check us out at www.foxvalleyanimalhospital.com.au or visit our Facebook page: www.facebook.com/FoxValleyAnimalHospital
To apply, please send your cover letter and resume to Jessica Gombi at foxvalleyanimalhospital@gmail.com
---
Perth Pet Vet, Jandakot, WA (posted 8th July) Part Time Parental Leave Cover Vet Nurse, September to January
LOCUM VET NURSE REQUIRED – MATERNITY COVER (SEPTEMBER 2020 – JANUARY 2021)
One of our fabulous nurses is due to whelp soon – we mean give birth! – and we are looking for someone special to fill in.
About us:
Perth Pet Vet is a modern, fully equipped practice located in Jandakot, just off the Kwinana Freeway. We are currently a two vet, four vet nurse team. The practice owner, Dr Toni Cockburn, is one of WA's leading bird experts and has a wealth of knowledge and experience with many other species. We see everything from rabbits to reptiles, as well as cats and dogs. The practice is brand new and decked out with all the things you could hope for including digital x-ray, REM blood machine, digital otoscope, a big operating theatre, homely waiting room and much more.
What you will be doing:

Reception duties (answering phones, booking appointments, patting puppies in the waiting room, greeting clients etc.)

Surgical nursing duties (setting up for surgery, prepping patients for surgery, reading the vet's mind, monitoring anaesthetised patients, recovering patients, etc.)

General cleaning duties (aka the boring, but necessary stuff)
The perks:

Great location close to the Kwinana Freeway, shops and cafes

Opportunity to work with a wide variety of animal species

A supportive workplace that encourages continuing education and preservation of good mental health

Laid back, friendly working environment

Opportunity for ongoing employment, as our clinic expands
We need you to:

Work between 20-30 hours per week Monday to Friday and the odd Saturday

Hold a Certificate IV in Veterinary Nursing

Be registered with the Veterinary Surgeons' Board of WA

Have a minimum 2 years' full-time experience in a vet practice

Be able to work independently as a sole charge nurse

Have a fun, friendly personality with a strong work ethic

Demonstrate a high level of patient care, even on busy days
Bonus points:

Bird handling experience

Knowledge of exotics/pocket pets

Experience with Ezyvet software

Baking skills (we love cake and biscuits)
Please send your CV with a cover letter to perthpetvetjandakot@gmail.com – we can't wait to meet you!
Still thinking? Check out our website www.perthpetvet.com.au and find us on Facebook @perthpetvet
---
University of Adelaide, Roseworthy, SA (posted 7th July) Part Time Vet Nurse ASAP to November, 2020

HEO 3 ($36.61) per hour and employer contribution of 9.5% superannuation will apply.
Position available immediately until November 2020
Join a dedicated team as a Veterinary Nurse and run all of the nursing and day to day organisational aspects of our student desexing clinic.
The School of Animal and Veterinary Sciences provides world-class, outcome-based education and training of animal and veterinary scientists in a research environment. Based at the Roseworthy Campus, 50km north of the Adelaide CBD and minutes from Gawler, the school runs a comprehensive dog and cat live animal desexing clinic for our 5th year veterinary science students. The program is run by a dedicated team of seven veterinarians and two nurses, including specialist surgeons and anaesthetists. It aims to provide gold standard patient care in a purpose built surgical skills suite to produce the best training for our veterinary science students.
Some features of the role includes: Organisation of drop off and pick up of animals for the desexing clinic, surgical theatre setup / clean up, maintaining consumable stock, record entry into the hospital's practice management software, instrument cleaning and sterilisation, billing of clients. In addition to this you will assist students with animal handling, blood collection, patient care, anaesthetic induction, surgical patient preparation, sterile gowning and gloving, patient recovery and preparing patient discharge reports.
This position will require you to work 25 to 30 hours per week, Tuesday to Friday during University teaching semesters. Hours of work range between 7.30am and 6.00pm with the possibility of flexibility in the weekly rostered hours.
To be successful you will need:

Certificate IV in Veterinary Nursing as a minimum

Previous working experience within an animal practice

Nursing experience in anaesthesia and surgical desexing of domestic pets

Strong written and verbal communication skills to support students in a professional and caring environment

Strong organisational skills coupled with the ability to work independently
Enjoy an outstanding career environment
The University of Adelaide is a uniquely rewarding workplace. The size, breadth and quality of our education and research programs - including significant industry, government and community collaborations - offers you vast scope and opportunity for a long, fulfilling career.
It also enables us to attract high-calibre people in all facets of our operations, ensuring you will be surrounded by talented colleagues, many world-leading. Our work's cutting-edge nature - not just in your own area, but across virtually the full spectrum of human endeavour - provides a constant source of inspiration.
Our core values are honesty, respect, fairness, discovery and excellence. Our culture is one that welcomes all and embraces diversity. We are firm believers that our people are our most valuable asset, so we work to grow and diversify the skills of our staff.
In addition, we offer a wide range of attractive staff benefits. These include: salary packaging; flexible work arrangements; high-quality professional development programs and activities; and an on-campus health clinic, gym and other fitness facilities.
Learn more at: adelaide.edu.au/jobs
The School of Animal and Veterinary Sciences provides world-class, outcome-based education and training of animal and veterinary scientists in a research environment. Based at the Roseworthy Campus, 50km north of the Adelaide CBD and minutes from Gawler. To find out more about our teaching clinics visit our website at https://sciences.adelaide.edu.au/animal-veterinary-sciences/
If you want to change tomorrow, act today
Click on the link below to apply:
https://careers.adelaide.edu.au/cw/en/job/504435/veterinary-nurse-desexing-clinic
Applications close once suitable applicant is secured.
For further information
For a confidential discussion regarding this position, contact:
Dr Olaf Schaaf
Lecturer | Small Animal Surgery
P: +61 (8) 8313 1999
E: olaf.schaaf@adelaide.edu.au
For a confidential discussion regarding the recruitment this position, contact:
Mr Bill Savas
HR Coordinator | Faculty of Sciences
P: +61 (8) 8313 3170
E: scienceshr@adelaide.edu.au
You'll find a full position description and/or selection criteria here: (If no links appear, try viewing on another device)
The University of Adelaide is an Equal Employment Opportunity employer. Women and Aboriginal and Torres Strait Islander people who meet the requirements of this position are strongly encouraged to apply.
---
Animal Emergency Centre Moorabbin, Melbourne (posted 6th July) Part Time Receptionist, 12 Week Contract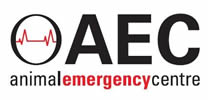 Receptionist
(Part-time, 12-week contract)
Moorabbin, VIC
AEC Moorabbin is a purpose built, first class facility with up to date equipment and a dedicated team of Emergency and Critical Care Veterinarians and Nurses practicing exceptionally high standards of patient care. They are knowledgeable, approachable and a highly supportive team.
We are currently seeking a Part Time Receptionist to join our dynamic and motivated team for a 12-week (with the possibility of extension) contract. The successful applicant would be required to work various rotational shifts on the AEC roster, which will include evenings, overnights, weekends and public holidays, however this role will see you working predominantly weekend and evening shifts.
What we can offer you:
An interesting and varied role as well as a dynamic, fast paced, rewarding and supportive team environment;
Commitment to you career development through access to continued education, ongoing mentorship and regular performance reviews;
Access to a support network of like-minded professionals;
A challenging, fast paced rewarding environment.
The primary responsibilities of this position include:
Delivering outstanding client care and customer service to all patients and owners;
Handling client enquiries professionally in person, by email and over the phone;
Administration duties and associated tasks;
Participating as an enthusiastic team member with a positive 'go getter' attitude.
The ideal candidate will have the following qualities and expertise:
Previous experience working as a Receptionist is a must;
Experience working in the Veterinary Industry (preferred but not essential);
Excellent phone manner & customer service skills;
Exceptional organisational and communication skills, with ability to communicate effectively with all personality types;
Ability to work well within an exciting and vibrant team environment.
If you would like to become part of the dynamic AEC Moorabbin team, please send your application, including a cover letter and resume, outlining your suitability against the above-mentioned criteria to:
Aaron Laws
Business Manager
Recruitment.eands@gxltd.com.au
Please quote job number 'ES2026'
---
Glenhuntly Road Veterinary Clinic, South-East Melbourne, VIC (posted 24th June) Locum ASAP for up to 3 Months Negotiable
We are seeking an experienced full time Veterinary Nurse with at least 18 months experience. We are a busy small animal clinic in the South Eastern suburbs, 11km from Melbourne CBD. Close to Glen Huntly railway station.
Full time work: 5 days a week plus occasional weekend work. The applicant will be required to work in both aspects of veterinary nursing including surgical and reception.
Veterinary computer program: Ciderhouse (experience with this program not necessary)
For more information or to apply, please email your resume to Hugh Wackett or Laura Hanlon at info@glenhuntlyvet.com.au
See our website for more information about our clinic www.glenhuntlyvet.com.au
---
Comet Bay Vet Hospital, Golden Bay, WA (posted 6th June) Qualified Experienced Vet Nurse - Maternity Cover until September 2020

Veterinary Nurse - Maternity Cover
About the role
We are a state of the art vet hospital in Golden Bay, dedicated to providing excellent client service.
We are looking for an exceptional vet nurse to join our young and energetic team. If you have exceptional people skills and love animals, then this is the role for you. There is room for growth for the successful candidate. The successful applicant will work with a busy nursing and reception team and will need to be able to:
Work flexible hours including late nights and weekends
Excel in a busy environment
Manage a busy phone line and make appointments
Liaise and greet owners as they arrive
Collecting payments & handling cash
Assist and support our team of veterinarians and nurses i.e, preparation of animals for surgery, anaesthetic monitoring, co-ordination of clinic admissions,
Create and receive orders as well as stock control
Update social media accounts
Provide assistance to other nursing/support staff as required and maintain a friendly, helpful manner at all times.
Keeping the public areas, reception and consulting rooms neat and tidy
Provide general animal care, including feeding, cleaning, exercising of animals in care, without requiring any veterinary supervision or requiring additional assistance
About You
Minimum 2 years' experience
Certificate 4, Qualified, Veterinary Nurse
Driver's License
Experience in working alongside a surgical vet will be an added advantage
Able to use initiative
Dedicated to providing exceptional client service
Attention to detail
Highly organised
Effective listening skills
Practice high levels of cleanliness
Ability to work in a team and remain calm under pressure
Positive disposition
What you will get
Supportive and positive team environment to learn new skills and build your career
You will get the opportunity to work alongside an advanced vet surgeon
Competitive salary commensurate with experience
Plenty of growth opportunities
For more information or to apply, please email Cleo : admin@cometbayvet.com.au
www.cometbayvet.com.au and

---
Animal Dermatology Clinic, Perth, WA (posted 2nd June) Full Time Maternity Leave Cover
The Animal Dermatology Clinic-Perth is seeking an experienced full-time veterinary nurse to join our seven full-time nurse team for 12-month maternity cover. If you are a specialist nurse working in referral or emergency practice looking for a change; or an experienced nurse in general practice seeking higher financial and workplace rewards, then this may be the opportunity for you. A full-time position will be available to the successful applicant.
Qualifications for the position include a veterinary nursing degree registrable in Australia.
The nursing role is clinical with a large case load of dogs and cats. The job entails a significant amount of interaction with owners and their pets. A demonstrated competence in small animal nursing along with good communication skills is required.
Salary will be commensurate with experience, qualification and earnings and subject to negotiation. We are willing to remunerate well above the award rate for the right person.
Interested applicants are invited to submit a letter of application, curriculum vitae, statement of professional goals for this position, and letters from two or more referees to:
Ms Karla Ramsden
Animal Dermatology Clinic
The Animal Hospital
Murdoch University
Murdoch WA 6150
Applications can also be emailed to k.ramsden@murdoch.edu.au.
---
Judhar Pty Ltd, Brisbane, QLD (posted 21st May) Casual Floating Vet Nurse Across Nine Practices
Casual Veterinary Nurse
We are looking for a passionate and experienced veterinary nurse to join our casual pool.
Who are we?
Judhar is a family owned group of nine small animal veterinary practices in Brisbane. We are focused on providing a high standard of veterinary medicine and surgery to our patients as well as providing a pleasant working environment for all our team members. We have the full range of inhouse IDEXX labs, digital (CR) radiography, ultrasound, plus the standard clinic equipment you'd expect.
Who are we looking for?

A Cert IV or equivalent (minimum) qualified Veterinary Nurse

A willingness to provide outstanding customer service & patient care

Self-motivation

A friendly attitude and the ability to work collaboratively with colleagues to achieve the best patient outcomes.

Excellent time management skills

RxWorks experience would be ideal
How do I apply?
Please email your resume with a covering letter to employee@judhar.com
---
Peninsula Vet Care, Mornington Peninsula, VIC (posted 15th May) Leave Cover Across Five Locations

Experienced Veterinary Nurse required
Are you passionate about your work as a Veterinary Nurse but looking for a little more variety?
Then we have the position for you!
Peninsula Vet Care is a group of five locally owned and operated veterinary hospitals combined with an emergency and referral hospital on the beautiful Mornington Peninsula.
We are currently seeking an experienced Veterinary Nurse to provide full time leave coverage for our nurses across our five Mornington Peninsula sites. Our GP clinics are open from 8am until 7pm Monday to Friday, 9am until 5pm Saturdays and 10am until 2pm Sundays, so flexibility in work hours and locations is a necessity for this position.
Successful applicants need to have:
A minimum of three years' experience as a veterinary nurse
Broad skills in both front of house client services as well as surgical assistance and general nursing duties
A Certificate IV in Veterinary Nursing is preferred (non-qualified applications will be considered depending on experience)
The ability to work unsupervised as well as part of a large team
A positive and enthusiastic attitude
A desire to provide a high standard of patient and client care
The ability to work in a fast-paced environment
A position with Peninsula Vet Care will provide you with:
A mixture of surgery and reception shifts allowing you to build client relationships and get your surgery fix!
Development opportunities through in house and external training providers, along with an annual continuing education allowance
Exposure to a wide variety of services offered by our clinics, including orthopaedics, reproduction, behaviour, pet export and emergency, just to name a few
A positive work culture with a fun and supportive team
Regular one on one catch ups with the team leaders (because what you have to say is important to us!)
If this sounds like you, please send your application to jenna@penvetcare.com.au  or call Jenna on 03 5986 6963 if you have any questions regarding this position.
For more information on Peninsula Vet Care visit our website: www.penvetcare.com.au
---
Fox Valley Animal Hospital, Wahroonga, NSW (posted 13th May) Full or Part Time Senior Vet Nurse for 6-8 Month Parental Leave Cover
Full or Part Time Senior Vet Nurse Position for 6-8 Months (Parental Leave Cover)
Fox Valley Animal Hospital is looking for an experienced, friendly and motivated senior Vet Nurse to join our hospital in the North Shore suburb of Wahroonga for 6-8 months.
Prefer 3 days a week but happy to offer full time hours to attract the right nurse.
We are a boutique animal practice which is fully equipped with IDEXX blood machines, digital X-ray and all the other mod cons.
Our team is friendly, hard working and enjoy a good cup of coffee!

Please check us out at www.foxvalleyanimalhospital.com.au or visit our Facebook page.

To apply, please send your cover letter and resume to Dr Alex Brittan: alex.drdolittle@gmail.com
Fox Valley Animal Hospital
107 Fox Valley Road
Wahroonga, New South Wales, 2076
---
---
Kookaburra Veterinary Employment reserves the right to edit or omit any advertisement at our discretion. We take no responsibility for the accuracy of any advertisement shown and will not be liable for any damages of any kind arising under any circumstances.