Vet Nurses and other support staff
Locum Vet Nursing Positions
---
Balmain Veterinary Hospital, Rozelle NSW (posted 10th September) Locum Nurse

Balmain Veterinary Hospital is looking for an enthusiastic, experienced nurse to assist us in locum capacity for any periods to mid November.
Applicants must:
Have a Cert IV Veterinary Nursing or a minimum of 3 years industry experience

Be confident with most aspects of nursing and be able to work unsupervised

Show enthusiasm and place a high level of importance on client service

Have excellent communication skills

Have the ability to triage patients when required and possess exceptional multi-tasking skills
If you feel well suited to this position, please email your cover letter and resume to: bvhcareer@gmail.com
---
Scarborough Vet Surgery, Redcliffe Peninsula (posted 8th September) Maternity Leave Cover / Casual
Scarborough Vet Surgery is hiring- Vet Nurse Casual maternity leave position:
We are looking for a qualified and experienced Certificate 4 nurse to join our team to commence mid September 2020
About us:
Located on the Redcliffe Peninsula approximately 30km from the Brisbane CBD, Scarborough Vet Surgery is an established small animal practice that has been serving the Redcliffe area for over 30 years. We are a medium sized practice with 2 vets and 4 vet nurses. The practice is well equipped with large consultation rooms, separate surgical theatre, digital xray, in house lab equipment, modern monitoring equipment and a separate kennel area.
About You:
Qualified vet nurse who enjoys working in a friendly and dedicated team.
Committed to providing a high standard of care to both patient and clients alike
Excellent communication skills and be competent in all areas of nursing including reception, surgical nursing, medical nursing, client relations and cleaning
Be available for shifts between the hours of 8am-6.30pm Monday to Friday and work a rotating Saturday roster (negotiable days)
About the position:
The position is for a maternity leave cover for a casual part time Vet Nurse .
Shifts may vary and are on a rotating roster with additional hours required from time to time to cover holiday leave however we can definitely accommodate requests for certain days
Start date will be late mid September
Expected hours will be approximately 10- 20 hours per week and requests can be accommodated
Expected duration will be 4 months- 8 months though there may be the opportunity of some ongoing work.
If you think this job sounds perfect for you then please forward your application including a covering letter and CV to Dr Maris Eastgate via email at scarboroughvet@yahoo.com.au
All applications will be treated confidentially however please ensure your CV does list a contactable reference.
---
Animal Emergency Centre Noosa, Sunshine Coast (posted 2nd September) Casual Experienced Qualified ECC Vet Nurses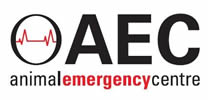 Casual Emergency and Critical Care Nurses - Noosa QLD
AEC Noosa is a purpose built, first class facility with the latest, up to date equipment. We have an outstanding team of Vets and Nurses who are knowledgeable, approachable and highly supportive, and who practice an exceptionally high standard of care for all their patients.
We are currently seeking Casual Emergency and Critical Care Nurses to join our dynamic and motivated team. This position will see you working on a casual, as and when required basis and our ideal candidate will be ready to commence immediately.
The successful applicants will be required to work various rotational shifts on the AEC roster, which will include some evenings, overnights, morning discharge shifts, weekends and public holidays.
What we offer you:
The opportunity to expand your clinical skills in a supportive, exciting and dynamic environment.
A challenging and rewarding position – feel good about what you do!
Ongoing career support – regular performance reviews and mentorship.
Support both professionally and personally with proactive interaction with colleagues and the support team.
Our ideal candidate will have the following:
Cert IV Qualifications as a Veterinary Nurse (or equivalent).
At least 3 years' previous experience working as a Vet Nurse.
Exceptional organisation and communication skills.
Flexible, adaptable and a positive 'can do' attitude!
If you would like to become part of the dynamic AEC Noosa team, please send your application, including a cover letter and resume, outlining your suitability against the above-mentioned criteria to:
Rose Sherlock
Nurse Manager
recruitment.eands@gxltd.com.au
Please quote job number 'ES2032'

Visit: www.aecvets.com.au/locations/noosa
---
Wanneroo Veterinary Hospital, Perth, WA (posted 1st September) 12 Oct to 14 Nov
Locum Vet Nurse Required: 12TH OCTOBER  - 14TH NOVEMBER 2020
We are a friendly and privately-owned practice in Perth's northern suburbs, seeking to employ a Locum Registered Veterinary Nurse on a Short-term basis to cover some of our nurses' holidays. We anticipate this could lead to future regular work for the most suitable applicant.
The successful applicant will work with a highly skilled and experienced team of 7 vets and 8 nurses.
We would allow for 1 full week on-boarding and training (week beginning 12th October), before 4 weeks of regular vet nursing (19th October to 14th November).
The ideal applicant will have at least two years', full-time, paid experience and be qualified with a Certificate IV in Veterinary Nursing (or equivalent) with current registration with the Veterinary Surgeons Board of WA.
We are a growing practice with a large client base.
The position is full-time, offering approximately 38 hours per week. There are a variety of shifts to be worked each week. Shifts include pure surgery shifts but also some shifts include reception and general duties. The roster rotates through a 6 week period with one Saturday morning in that period and 2 long weekends in each 6 week roster. Hours vary between 7.30am and 7.00pm.
The practice is conveniently located less than 30 minutes north of the Perth CBD and just minutes from several of Perth's popular beaches.
This would be so very helpful to us at a busy time of year, both at the practice, and due to school holidays. We are offering $35-40/hour commensurate with experience.
The following skills are essential:
Prior experience as a full-time veterinary nurse
A customer-service oriented approach to clients and their pets
Excellent communication skills
Ability to work well in a Team
Thorough knowledge and experience in surgical nursing and anaesthesia
Ability and keenness for reception work dealing with clients and patients directly
A friendly 'can-do' attitude
Ability to work calmly in an emergency
Computer literacy is vital (the practice is computerised with Cornerstone VPM, but can up-skill easily if the applicant is not familiar with this program)
Current registration with the Vet Surgeons Board of WA
Importantly, a sense of humour!
We want to hear from you! Please contact Dr Steve Cooper at vetnursewanneroo@hotmail.com and attach your CV and a cover letter.
Wanneroo Veterinary Hospital
923 Wanneroo Road
Wanneroo, WA, 6065
---
Dr Paws Anakie Road, Bell Park, Geelong, VIC (posted 1st September) Full Time Receptionist, Parental Leave Cover Sep-Jan
Geelong, Victoria - Full-Time
A maternity position is available for an experienced Receptionist in Geelong Victoria. The position is available September-January, with the possibility of ongoing work.
A little bit about us
We are a friendly team of 3 experienced vets and 10 nurses/support staff. We pride ourselves on providing a gold standard of care to all of our patients and giving a compassionate and personal service to our clients.
We believe that if we enjoy our work and maintain a supportive and caring environment amongst each other, we can give the best of ourselves to our loyal clients and very special patients.
Our clinic is equipped with Digital X-ray, Ultrasound, In-house Pathology and Microscope. We have three consulting rooms, separate theatre, treatment room, relaxing tearoom.. and a lemon tree out the front with a generous supply of lemons. We also have an espresso coffee machine which uses real beans (not instant coffee!) which provides us with a homely environment and keeps us motivated throughout the day.
We are looking for someone who:

Has a strong work ethic;

Has experience working in a similar role, preference will be given to those with a background in veterinary or medical reception;

Has a confident and professional phone manner;

Is kind and compassionate and able to relate well with clients;

Has strong organisation skills;

Is adaptable in a dynamic and often fast paced environment;

Loves animals as much as we do;

Can work well as a team and contribute to a fun and relaxed atmosphere!
What we are offering:

A full time maternity contract with the possibility of ongoing work upon completion;

A relaxed and supportive environment;

Support to pursue your interests and career goals by incorporating these into the workplace where possible;

An abundance of daily cuddles from our adorable patients.
Dr Paws values mental health and wellbeing and supports all members of our valued team with access to free counselling services and regular morale boosting treats and lunches.
Location:
Geelong is a large regional city in Victoria, but still has a familiar small-town feel to it. We are only an hour from Melbourne or 30 minutes to the Surf Coast, which boasts beautiful beaches, nature walks and bustling cafes and restaurants.
If this position appeals to you, then please send a copy of your most recent CV to MJ Campbell at anakierdnurse@drpaws.com.au. We can't wait to meet you!
For more information, see www.drpaws.com.au/anakierd and

---
Pet Universe Veterinary Centre Broadview, Northern Adelaide, SA (posted 31st August) Locum Vet Nurse to Start ASAP for 4 Weeks Negotiable

Pet Universe is a progressive, high quality, small animal veterinary practice located 10 minutes from Adelaide's CBD. With many years of veterinary experience, we have become an employer and practice of choice. We are also the Small Animal Practice of Excellence Winners 2015 and Telstra Small Business Awards SA 2015 Finalists.
Pet Universe Veterinary Centre has now expanded into the field of canine rehabilitation and regenerative medicine. Dr Chris Lee, Principal Veterinarian & Owner is now a qualified Certified Canine Rehabilitation Practitioner (studied at University of Tennessee, USA & internship at Veterinary Orthopaedic Sports Medicine in Maryland, USA).With an increasingly complex surgical & rehabilitation caseload as well as our unique feline only entrance, reception, consult room & ward, we provide a very stimulating work environment. Both our practices hold Gold Cat Friendly Accreditation through the International Feline Medicine Society.

Pet Universe is looking for a dedicated locum vet nurse who is:

Enjoys surgical nursing

Passionate about nursing & takes pride in doing a good job

Available to work flexible hours during the week & weekends
Must hold Certificate 4 Veterinary Nursing and / or have nursing experience in a busy high quality practice
We asked some of our senior nurses what they liked about working at Pet Universe & here's what one of them had to say:
"We get the opportunity to broaden our knowledge with the extensive cases we see at Pet Universe. And we definitely have the opportunity to advance our clinical skills, as the vets are very willing to teach us. We are encouraged to place catheters, take bloods, intubate & assist with inductions, dentals & x-rays. The days when we are rostered as the 'theatre nurse' allows us to be 'team leader' in theatre that day which is great. We get the opportunity to be involved in exciting things like Stem Cell Therapy. The staff are really fantastic and very friendly." Nicole Smith, Head Nurse.
We are looking for a nurse whose work ethic and personal values are in line with our core values:

Excellence

Innovation

Care

Professionalism

Enjoyment

Consistency

Value for money
To find out more about us have a more detailed look around our website - just visit: www.petuniverse.com.au
For further information please forward C.V.s to Claire Lee, Managing Partner via email: clairepentonlee@gmail.com
All applications handled in strictest confidence.
---
Doubleview Vet Centre, Scarborough Perth (posted 10th August) Locum September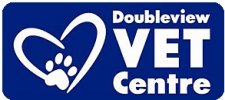 FULL TIME VETERINARY NURSE LOCUM POSITION; 31st AUGUST - 30th SEPTEMBER

We are seeking the assistance of a wonderful locum veterinary nurse. Can you help us?
About Us:
The Doubleview Vet Centre is a well located (central Scarborough), well equipped small animal private practice in the northern coastal suburbs of Perth. We pride ourselves on providing a gold standard of care for our patients and enjoy building relationships with our clients. We currently have a fantastic team of passionate, experienced and dedicated vets and nurses and always enjoy getting to know new veterinary professionals, welcoming them into our supportive working environment. The clinic features dedicated cat and dog consult rooms/wards and we are cat friendly accredited. We have a dedicated sterile surgical theatre as well as treatment room, Surgivet anaesthetic monitoring equipment, digital DR x-ray, ultrasound, IM3 dental equipment, dental x-ray, Vet-Tome and an Idexx in-house lab.
About You:
We are looking for an enthusiastic, friendly veterinary nurse passionate about their work and who has a strong work ethic. Our ideal candidate would have a minimum of 3 years' experience.
Suitable applicants should send their CV through to Dr Karen Bomford at
karen@doubleviewvet.com.au
---
Doyalson Animal Hospital, Central Coast, NSW (posted 6th August) Vet Nurse Parental Leave Cover, 3-4 Days a Week

We are a very well equipped 5 vet small animal practice on the Central Coast 1 hour north of Sydney looking for a motivated & enthusiastic experienced veterinary nurse to join our team.
The position is for 6-8 months maternity leave cover with the potential for ongoing work afterwards, three to four days a week from Nov / Dec 2020 to mid-2021.
The successful candidate will have:

Exceptional organisation & communication skills

High attention to detail

Dedication to excellence in client & patient care

Ability to work collaboratively with fellow team members
Flexibility with shift rotation
Our facility:

Modern A Class purpose built hospital, very recently extended and renovated.

In house laboratory with Idexx Procyte Haematology and Catalyst one Biochemistry analyser and Snap dx & VSPro PT/aPTT MyLabFive Vet ultrasound

GTR Labs xray with DR digital radiography

4 anaesthetic machines with pulse oximetry, Doppler & BP monitoring

IM3 Elite dental suite

Oxygen tent

2 well equipped surgical theatres

Separate dog & cat wards

Intensive Care area and crash cart

Isolation ward for infectious cases

RxWorks software system

Smart flow
Our team:

5 experienced full time vets with varying special interests

A motivated team of 15 experienced nurses & other support staff

Visiting surgeon & ultrasonographer

Part of the Eye Clinic for Animals Central Coast rotation
The chosen applicant can expect to enjoy:

Being part of a practice striving to offer the highest standards of patient care

The easy-going yet vibrant lifestyle that the picturesque Central Coast has to offer, with many beaches, national parks & recreation areas while positioned within easy driving distance between both Sydney and Newcastle & the Hunter Valley.

Snack days and cake on your birthday!
Send resumes & cover letters to sally@doyalsonvet.com.au Or by mail to:
Sally Smith
Doyalson Animal Hospital
423 Scenic Drive
Doyalson NSW 2262
---
High Street Road Animal Hospital, Mount Waverley, VIC (posted 30th July) Full Time for 6 Months, Possibility of Permanent
Full Time Vet Nurse, six month position with possibility of permanent position.
High Street Road Animal Hospital is a privately owned busy small animal practice in the eastern suburbs and we have an exciting opening for a vet nurse to join our dedicated team.
This position will be for a full time nurse for a six month position with the possibility of a permanent position later on.
We offer a fun, energetic workplace with an awesome team of 3 vets and 6 nurses. We have great clients that love their pets!
The position is full time including some weekend work. All vet nurses also look after our feline visitors staying in the Cat Hotel which is our new boutique boarding facility for cats. We value a sensible work life balance and gave up doing after hours many years ago. We are lucky to be around the corner from the AEC.
We are proud of the standard of customer service that our team delivers and we are looking for a friendly vet nurse to fit into our team. We have all of the usual toys including digital xrays, dental xrays, new dental base and in house laboratory.
Experience is preferred.
If you enjoy being part of a fun team that uses any excuse for a cheese platter and is always up for a laugh then this clinic is for you!
Please send your resume and cover letter to info@friendlyvet.com.au
See our website highstreetrdvet.com.au and visit

---
---
Kookaburra Veterinary Employment reserves the right to edit or omit any advertisement at our discretion. We take no responsibility for the accuracy of any advertisement shown and will not be liable for any damages of any kind arising under any circumstances.