Vet Nurses and other support staff
Locum Vet Nursing Positions
---
Southpaws Specialty Surgery for Animals, Moorabbin VIC (posted 18th October) Locum Vet Nurse October to January 2020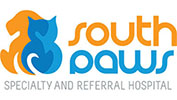 LOCUM Veterinary Nurse for Rotating Night Shifts - Specialist Referral Practice
Casual work of approximately 1 to 4 nights work per week on 12 hour shifts is available for October, November, December 2019 and January 2020 for coverage for Annual Leave. We are open 7 days per week and so days of the week may vary according to a roster but will be open to discussion.
We offer generous remuneration.
Our hospital is well equipped and purpose built as a referral hospital in Moorabbin. We pride ourselves on providing the highest level of patient care. We are a premier specialty veterinary referral hospital for dogs and cats. We are not a primary access emergency centre.
Responsibilities of the position:
Handover of medical and surgical cases for overnight stays
Monitoring patient comfort and vital signs and maintaining patient charts with our software
Administering medications and maintenance of IV and urinary catheters
Patient handling, toileting and exercise – with compassion and expertise
Updating patient records and communicating with clients as required
Maintaining a high standard of ward organisation and cleanliness while working over night
Instrument and room cleaning
Assisting veterinarians with surgical, critical care, oncological and internal medicine
Procedures
Your skills and attributes required:
Minimum of 4 years nursing experience
Legal right to work in Australia
Exceptional time management and organisational skills
Minimum Certificate IV or equivalent
Exceptional customer service and strong communication skills
Highly motivated with a strong work ethic
Compatible with our Core Values including being a team player
Mature and responsible and compassion for animals
Southpaws Offers:
Work with a team of dedicated and hard working professionals
Leading edge technology and patient cases will expand and grow your nursing experience
Attractive remuneration and benefits
A secure, supportive and flexible environment
Further Information:

If you would like further information about our company, please visit our website www.southpaws.com.au
If this position is right for you and you would like to join our committed team, please address your application to info@southpaws.com.au  (and copy to katesav@me.com ). Applications should include a cover letter and CV. Candidates will only be replied to if selected for interview. Referees should be available on request.
---
Fox Valley Animal Hospital, Sydney's North Shore, NSW (posted 17th October) Locum December 2019
Full Time Qualified Locum Vet Nurse Position Available
Fox Valley Animal Hospital is looking for an experienced, friendly and motivated Vet Nurse to join our hospital in the North Shore suburb of Wahroonga during December 2019 with possible extension into January 2020.
We are a boutique animal practice which is fully equipped with IDEXX blood machines, digital X-ray and all the other mod cons.
Our team is friendly, hard working and enjoy a good cup of coffee!
Applicants will require the following:
Hold Certificate IV in Veterinary Nursing or overseas equivalent.
Minimum 3 years of qualified nursing experience.
Reliable and punctual.
Exceptional time management skills.
Have excellent written and verbal communication skills.
Able to work in both a team environment and autonomously.
Must be available to work Monday to Friday.
To be proficient in all aspects of nursing – blood collection, in-house pathology, placing IV catheters, monitoring anaesthetics, assisting with x-rays and general reception and cleaning duties also.
The position would suit an overseas applicant who is travelling around Australia and looking to commit to full time work in Sydney for a month.
Please check us out at www.foxvalleyanimalhospital.com.au or visit our Facebook page:

To apply, please send your cover letter and resume to Jessica Gombi: fvahpracticemanager@gmail.com
Fox Valley Animal Hospital
107 Fox Valley Road
Wahroonga, New South Wales, 2076
---
Dongara Veterinary Hospital, Mouth of the Irwin River, WA (posted 15th October) Two Locum Vet Nurses ASAP For Up To 2 Months
Two Locum vet nurses required
We are currently looking for two experienced nurses to join our friendly team at Dongara Veterinary Hospital from now for up to 2 months. DVH is a mixed practice.
Accommodation supplied in Dongara. Dongara is a coastal town 351km's north-northwest of Perth, Western Australia and is 45mins from Geraldton city WA.
We offer a very high standard of patient care with a focus on offering our clients professional customer service.
This role is primarily general nursing and would only involve a small amount of reception.
Your skills and experience:

Certificate IV in Veterinary Nursing

Available to work hours 8am-5pm Mon- Fri

Roster in place - rotation of VN's on a Saturday 8am-12pm

Excellent customer service, telephone and written communication.

Ability to remain calm and work efficiently during busy and stressful periods.

Ability to work independently or as part of a team.

Working with friendly and professional colleagues

Knowledge in Cornerstone would be an advantage
We look forward to hearing from you and I am available for any further questions regarding these locum positions.
Please contact Amber at DVH- HR Manager
0417 337 385
aads@dvhhrmanager.page
For more information, see www.dongaravet.com.au and
---
Vet HQ, Double Bay NSW (posted 25th September) Experienced Locum Vet Nurse for 3 months

Locum vet nurse required
We are currently looking for an experienced nurse to join our friendly team at Vet HQ from now for up to 3 months.
Vet HQ is one of the most respected Veterinary clinics in the Eastern suburbs.
We offer the highest standard of patient care with a focus on offering our clients gold standard customer service.
This role is primarily general nursing and would only involve a small amount of reception.
We are in a great location only 10 minutes away from Bondi Beach and the city.
Your skills and experience:
Certificate IV in Veterinary Nursing or equivalent.
At least 2 years' experience as a vet nurse with knowledge in all vet
nursing tasks.
Competent in blood taking and catheter placement.
Running in house bloods
Excellent customer service, telephone and written communication.
Ability to remain calm and work efficiently during busy and stressful
periods.
Ability to work independently or as part of a team.
Must be able to multitask
Knowledge in RX Works would be an advantage.
A positive "can do "attitude
Salary negotiable depending on experience Please apply by emailing your details to Kate at Kate@vethq.com.au
See our website http://vethq.com.au/
---
Doubleview Veterinary Clinic, Scarborough, WA (posted 4th September) Locum Vet Nurse- Various Periods, See Below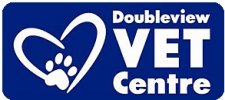 LOCUM VETERINARY NURSE WANTED
FULL TIME
POTENTIAL FOR ONGOING WORK FOR SUITABLE APPLICANT
SMALL ANIMAL
SCARBOROUGH, PERTH, WA
LOCUM POSITION FOR;
8th NOVEMBER 2019 to 6th JANUARY 2020
29th JANUARY to 23rd FEBRUARY 2020
19th MARCH to 2nd APRIL 2020
15th JUNE to 19th JULY 2020
With ongoing leave cover for the right person.
We are seeking the assistance of a fantastic locum nurse. Can you help us?
About Us:
The Doubleview Vet Centre is a well located (central Scarborough), well equipped small animal private practice in the northern coastal suburbs of Perth. We pride ourselves on providing a gold standard of care for our patients and enjoy building relationships with our clients. We currently have a fantastic team of passionate, experienced and dedicated vets and nurses and always enjoy getting to know new veterinary professionals, welcoming them into our supportive working environment. The clinic features dedicated cat and dog consult rooms/wards and we are cat friendly accredited. We have a dedicated sterile surgical theatre as well as treatment room, Surgivet anaesthetic monitoring equipment, digital x-ray, IM3 dental equipment, dental x-ray, Vet-Tome and an Idexx in-house lab.
About You:
We are looking for an enthusiastic, friendly vet nurse who has a strong work ethic and loves what they do. Our ideal candidate would have a minimum of 2 years' experience and must have certificate 4 in veterinary nursing. Our nurses are very hands on and involved heavily in patient and client care. We are looking for someone who is confident monitoring anaesthesia, administering medications, placing catheters, drawing bloods and communicating with clients. Other duties include animal handling, reception, performing nurse consultations, general cleaning and maintenance. It would also be very beneficial if you are familiar with Ezyvet.
Suitable applicants should send their CV through to
Dr Karen Bomford at kbomford@hotmail.com
---
---
Kookaburra Veterinary Employment reserves the right to edit or omit any advertisement at our discretion. We take no responsibility for the accuracy of any advertisement shown and will not be liable for any damages of any kind arising under any circumstances.