Vet Nurses and other support staff
Locum Vet Nursing Positions
---
Village Vet Toorak & South Yarra, Melbourne (posted 2nd December) Maternity leave VN
Casual part time Veterinary Nurse required
Small Animal
Toorak, VIC
Village Vet is looking for an experienced veterinary nurse to cover maternity leave from mid January through to October 2020, with the possibility of extension.
The role is 1.5 days a week (Monday and Tuesday), with extra hours available covering sick and annual leave.
Our nurses are expected to do a mix of surgical and reception duties;
Providing a high level of customer service.
Taking blood samples and placing IV lines.
Administering medications (PO, SC, IM, IV).
Monitoring anaesthetics and managing hospital cases.
To apply please email your CV to Carina - info@villagevet.com.au
Village Vet : Toorak & South Yarra
T: 03 9827 7500
---
Oakleigh Central Veterinary Clinic, South-East Melbourne, VIC (posted 25th November) Maternity Leave Cover
Experienced Veterinary nurse required for a full time Maternity Leave position at the Oakleigh Central Vet.
Position available now.
We are a successful small animal practice with a wonderful, close knit team. We work out of a fully renovated, purpose built clinic five and a half days a week.
Our staff, clients and their pets are our number one priority, after all, without them we would not have a business!
To be successful in this position you will need the following:
Experience

A strong customer service background

A focus on customer relations

A minimum of three to four years previous nursing experience

An eye for details

Great communication skills

Self motivated

Great team player

Must have experience collecting blood

Must have experience runny cytology

Running in house labs

Must be able to place catheters
Our clients and their pets are our priority and we pride ourselves on going the extra mile for them.
We are a reasonably small, busy practice and work closely together, the applicant will need to be both self motivated and able to work in a team environment.
Ideally the applicant will have experience using RX works, grooming and be comfortable with all aspects of general nursing.
Salary + super based on experience.
If you think this role is a good fit for you, please contact Julie or David.
info@oakleighcentralvet.com.au
03 9568 2211
Check us out at www.oakleighcentralvet.com.au
---
RSPCA Epping, North Melbourne, VIC (posted 21st November) Full or Part Time Team Leader, 6 Month Parental Leave Cover

Work for Victoria's leading animal welfare charity and help us end cruelty to all animals
Exciting leadership opportunity in RSPCA Victoria's animal health and behaviour team!
Fixed-term full-time or part role, Epping
About the RSPCA

We are a leading animal welfare charity that works to end cruelty to all animals. Our purpose is to work with the community to achieve outstanding animal welfare through education, advocacy, animal care and protection. We achieve this by actively promoting their care and protection through awareness campaigns and education programs. Across Victoria we offer community services including the work undertaken by our Inspectorate, veterinary clinics and animal care teams.
We are an equal opportunity employer committed to fostering an environment that is underpinned by our values: respect, consideration, clarity, accountability, expertise and collaboration.

About the role
RSPCA Victoria have an opportunity for a Vet Nurse Team Leader to join the team! The Vet Nurse Team Leader provides operational and team leadership for employees and volunteers in the day to day care of animals in our veterinary clinic.
Reporting to the Senior Veterinarian, this opportunity will be covering maternity leave for 6 months with the possibility of an extension and will be a full-time or part-time position located in Epping.
This is an incredible opportunity to join a dedicated and passionate team making a difference to animals in need, and in this role, you will:
Manage, lead, train and develop a team of nurses and volunteers;
Oversee and contribute to the daily management of animals within the Epping clinic in a professional and caring manner, including the effective management and resolution of escalated issues;
Contribute to the leadership of the Epping shelter by attending the Seniors meetings at Epping with Client Services and Animal Care colleagues to ensure the effective resolutions of any issues
Completing Surgery, High-volume, Wards and Foster nurse shifts 3 days per week, with 2 days per week focused on admin related tasks
Contribute to the daily operation of the clinic by completing the Nurse rosters, coordinating all clinic orders for consumables and drugs, coordinating the maintenance of clinic equipment, receipting orders in CLV, completing end of month processes such as stock control and wastage.
Contribute to the development and implementation of standard operating procedures and work instructions, and provide education, support and guidance to team members
Ensure a safe working environment whereby employees and volunteers perform their duties safely and adhere all WH&S policies and procedures, including responsibility for undertaking investigations and corrective actions to reduce the risk and likelihood of incidents occurring.
Skills and Experience
The successful candidate will have the following skills and experience:
Previous experience in a leadership role;
Previous experience in a Certified Vet Nurse role, including extensive knowledge of animal anatomy, behaviour, disease recognition and safe handling;
Ability to work in a fast paced and challenging work environment, whilst showing great care and compassion to the animals in our shelter;
Demonstrated experience working collaboratively in a team environment;
A Certificate IV in Vet Nursing (or equivalent);
A current tetanus vaccination;
How to Apply
If you believe you can make a difference to the protection and welfare of all animals then please visit the advertisement for this position on our website at http://www.rspcavic.org to download the position description (top right-hand corner) and to apply online with your CV and supporting cover letter as soon as possible. If you have any queries regarding this role, please contact Dr. Ida Liu, Senior Veterinarian on iliu@rspcavic.org.au or Mary Holly, Nurse team leader on mholly@rspcavic.org.au.

Click Apply Online to submit your application. Applications close Midnight on 23rd December 2019.
---
Kilmore and Wallan Veterinary Practices, North of Melbourne (posted 20th November) Locum Vet Nurse December to March
Locum Veterinary Nurse – Wallan Vet Hospital & Kilmore Vet
Our aim at Wallan Vet Hospital and Kilmore Vet is to provide caring, friendly and professional vet service and the highest possible standard of animal care for our clients and their pets. We have modern facilities and equipment which is well maintained and regularly serviced to ensure safe and effective treatment of all pets.

We are currently looking for a Locum Veterinary Nurse to join our teams.
The right candidate will have a commitment and passion for high level patient and client care and the desire to provide exemplary customer service. The perfect candidates will be able to work independently and as part of a team whilst demonstrating strong communication skills, along with having a collaborative team approach.
The perfect candidate will be available to work a range of hours throughout December through until March 2020.
What we are looking for:

A minimum of 2 years' experience in Veterinary Nursing with relevant Certificate 4 qualifications

An ability to work efficiently, both independently and as part of the team

Exceptional customer service skills

Excellent written and verbal communication skills

Demonstrated client relationship building skills

Flexibility to work across two clinics

A hard working and hands-on approach to your work

A willingness to roll up your sleeves and get involved at all levels, with energy and drive

Effective time management and organisation skills.
Our clinic is part National Veterinary Care (NVC), a group of over 100 clinics located across Australia and New Zealand. What makes us different?
National Veterinary Care believes that if we put our people first, the results will follow. We achieve this through having a highly qualified Veterinary Surgeon as our General Manager – Veterinary Services, who keeps our clinical standards at the forefront of business decisions. We achieve it through our Veterinary Training Centre – industry firsts where we offer practical CPD in everything from behaviour through to orthopaedic surgery – so that you have the skills and confidence to care for every pet who comes through your clinic doors. Click here to see more!
We empower our Lead Vets and Practice Managers to run their clinics the way they see fit, providing admin support where needed. We don't re-brand our clinics. We empower our Graduates to achieve their goals through mentoring, internships and hands on workshops. We empower our Nurses to support their teams through upskilling and team consulting. Our scale allows us to ensure our clinics are well equipped and maintained, but we still want each individual clinic to have their own personality in their communities. Our Wellness Program allows you to teach your clients about preventative healthcare and build lasting relationships.
For more information about our clinic, please see our website: http://northernvets.com.au/
If you are interested in working with a great team with plenty of support and rewarding cases, please Apply Now by following the link: https://applynow.net.au/jobs/NVC835-casual-veterinary-nurse
---
Whitehorse Veterinary Hospital, Blackburn, Melbourne, VIC (posted 7th November) 12 Months Maternity Cover

PART TIME VETERINARY NURSE (MATERNITY LEAVE)
The Whitehorse Veterinary Hospital is a busy, growing ASAVA Accredited Hospital with 5 Vets and 10 Veterinary Nurses. We genuinely enjoy coming to work together as a team each day and we love what we do! We strive to provide gold standard Veterinary Medicine and personalised Customer Service for all of our valued clients and patients alike.
We are looking for a Maternity Leave - Part Time Veterinary Nurse (15-20 hours on average per week) to help play an integral role within our Veterinary Nursing team. We are looking for someone with a can-do, willing attitude and someone who is a team player. The position will require some weekend work/cover, some evening work (7pm and 8pm finishes) and the ability to be flexible when needed for shift coverage. The maternity leave cover position is expected to be for a 12-month period, with the possibility of ongoing employment after this period (January 2021).
Customer Service experience and paid Veterinary Industry experience is essential for this role. Above award pay applies to this role (remuneration dependent upon experience) with overall respectable, lifestyle friendly working hours.
If you are interested in joining our wonderful team, please forward your Resume' and Cover letter addressed to;  Practice Manager -  Abbey Sweetman at clinic@whitehorsevet.com.au or phone the clinic on: (03) 9878 3033 and speak to either Abbey (our Practice Manager) or Courtney (our HR/Nursing Manager) to find out more about us!
---
Keysborough Veterinary Practice, South-East Melbourne, VIC (posted 28th October) Part Time Locum Nurse 20th January to 16th February
Keysborough Veterinary Practice is offering an opportunity for a veterinary nurse to join our team. We are a well equipped, purpose built practice with a special interest in canine sports medicine and orthopaedics, servicing 25% greyhounds and 75% small animals.
We are looking for an experienced nurse for cover whilst one of our nurses is away for 4 weeks over Jan-Feb with the opportunity for future employment. Hours are a 32hr week Mon, Wed, Thurs, Fri with the option for some weekend work.
Our veterinary nurses play an integral role in the care and treatment of our patients and provide a high level of care to hospital and surgical patients, anaesthetic monitoring, surgical nursing, assistance with imaging and pathology, blood collection and iv catheter placement, reception duties and cleaning.
The successful applicant will be trustworthy, efficient, have excellent communication and time management skills and be able to work comfortably in a team environment.
Commencement mid January 2020.
If this position sounds right for you please email your application to keysivet@bigpond.net.au
Lucy Chick
Nursing Manager.
For more information, see keysivet.com.au and
---
Korumburra Koo Wee Rup Veterinary Clinics, South Gippsland (posted 24th October) Maternity leave part time VN
KORUMBURRA-KOO WEE RUP VETERINARY CLINICS IS LOOKING FOR AN EXPERIENCED VETERINARY NURSE for a part time maternity leave position starting in mid November
We are a 7 vet, 5 nurse mixed practice located is beautiful South Gippsland. The hours are approximately 15 hours per week plus Saturday mornings. We will also consider a casual nurse who is available over December and January as well as Saturday mornings. If you are flexible, we are too.
Who we are looking for:
A caring and compassionate nurse who has reception, clinical, hospital/kennel and some surgical nursing experience
Certificate IV in veterinary nursing is preferred, but not essential
Excellent communication skills both oral and written with attention to detail
You will possess a high standard of patient and client care with the ability to follow clinic protocols and work well in a team
You will have your own transport and have a can-do attitude
We offer:
A caring and supportive work environment to help you perform at your best
All the usual offerings eg. Leave
Continuing education and in-house workshops and training
Up to date monitoring equipment, digital radiology and in house pathology
Friendly professional team of vets and nurses with a large variety of cases to get involved with
If you would like to meet us please send your CV with a cover letter addressing the key criteria via email to Michelle George mgeorge@kvets.com.au
---
Southpaws Specialty Surgery for Animals, Moorabbin VIC (posted 18th October) Locum Vet Nurse October to January 2020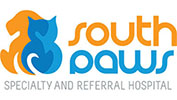 LOCUM Veterinary Nurse for Rotating Night Shifts - Specialist Referral Practice
Casual work of approximately 1 to 4 nights work per week on 12 hour shifts is available for October, November, December 2019 and January 2020 for coverage for Annual Leave. We are open 7 days per week and so days of the week may vary according to a roster but will be open to discussion.
We offer generous remuneration.
Our hospital is well equipped and purpose built as a referral hospital in Moorabbin. We pride ourselves on providing the highest level of patient care. We are a premier specialty veterinary referral hospital for dogs and cats. We are not a primary access emergency centre.
Responsibilities of the position:
Handover of medical and surgical cases for overnight stays
Monitoring patient comfort and vital signs and maintaining patient charts with our software
Administering medications and maintenance of IV and urinary catheters
Patient handling, toileting and exercise – with compassion and expertise
Updating patient records and communicating with clients as required
Maintaining a high standard of ward organisation and cleanliness while working over night
Instrument and room cleaning
Assisting veterinarians with surgical, critical care, oncological and internal medicine
Procedures
Your skills and attributes required:
Minimum of 4 years nursing experience
Legal right to work in Australia
Exceptional time management and organisational skills
Minimum Certificate IV or equivalent
Exceptional customer service and strong communication skills
Highly motivated with a strong work ethic
Compatible with our Core Values including being a team player
Mature and responsible and compassion for animals
Southpaws Offers:
Work with a team of dedicated and hard working professionals
Leading edge technology and patient cases will expand and grow your nursing experience
Attractive remuneration and benefits
A secure, supportive and flexible environment
Further Information:

If you would like further information about our company, please visit our website www.southpaws.com.au
If this position is right for you and you would like to join our committed team, please address your application to camille@southpaws.com.au (and copy to katesav@me.com ). Applications should include a cover letter and CV. Candidates will only be replied to if selected for interview. Referees should be available on request.
---
Fox Valley Animal Hospital, Sydney's North Shore, NSW (posted 17th October) Locum December 2019
Full Time Qualified Locum Vet Nurse Position Available
Fox Valley Animal Hospital is looking for an experienced, friendly and motivated Vet Nurse to join our hospital in the North Shore suburb of Wahroonga during December 2019 with possible extension into January 2020.
We are a boutique animal practice which is fully equipped with IDEXX blood machines, digital X-ray and all the other mod cons.
Our team is friendly, hard working and enjoy a good cup of coffee!
Applicants will require the following:
Hold Certificate IV in Veterinary Nursing or overseas equivalent.
Minimum 3 years of qualified nursing experience.
Reliable and punctual.
Exceptional time management skills.
Have excellent written and verbal communication skills.
Able to work in both a team environment and autonomously.
Must be available to work Monday to Friday.
To be proficient in all aspects of nursing – blood collection, in-house pathology, placing IV catheters, monitoring anaesthetics, assisting with x-rays and general reception and cleaning duties also.
The position would suit an overseas applicant who is travelling around Australia and looking to commit to full time work in Sydney for a month.
Please check us out at www.foxvalleyanimalhospital.com.au or visit our Facebook page:

To apply, please send your cover letter and resume to Jessica Gombi: fvahpracticemanager@gmail.com
Fox Valley Animal Hospital
107 Fox Valley Road
Wahroonga, New South Wales, 2076
---
---
Kookaburra Veterinary Employment reserves the right to edit or omit any advertisement at our discretion. We take no responsibility for the accuracy of any advertisement shown and will not be liable for any damages of any kind arising under any circumstances.