Vet Nurses and other support staff
Nursing Positions Available in Veterinary Clinics - WA and NT
---
Railway Avenue Veterinary Hospital, Armadale WA (posted 14th June) Full Time Qualified and Experienced Vet Nurse
FULL TIME QUALIFIED VETERINARY NURSE POSITION
Job Title - Veterinary Nurse
Location – Perth, Western Australia
Type of work - 100% Small Animal
Hours - Permanent Full Time
After Hours – None, the hospital is closed Sundays and Public holidays with no after hours.
Salary - Commensurate with experience
A passionate, dedicated and hard working qualified veterinary nurse with a minimum 2 years of experience is required to work at our well-equipped, modern vet hospital, where we pride ourselves on our high level of veterinary care and customer service. The role will involve rotating through surgery, reception/customer service and general medical.
Railway Avenue Veterinary Hospital is a large, purpose built, modern hospital with three consulting rooms, separate operating theatre, a spacious treatment room, in-house IDEXX lab, IM3 dental machine and RX Works practice management software. There is separate dog and cat wards, with large indoor runs for dogs, as well as an isolation ward and digital x-ray.
You will be working in a supportive and enjoyable team environment, alongside our 5 vets, 5 existing vet nurses and 2 management staff. You will build long lasting relationships with our valued and loyal clientele by providing compassionate care and constantly exceeding their expectations.
Necessary qualities our successful vet nurse will possess:
Certificate IV in Veterinary Nursing.
At least 2 years experience in small animal practice covering all  facets of vet nursing.
Excellent communication skills and presentation.
Friendly, professional and positive attitude.
Organised, motivated and efficient with an attention to detail.
The ability to work well and contribute within a team.
Reliable with a good work ethic.
To apply for this position please send through your CV and covering letter to Keenan Edinger at keenan@railwayavevet.com.au  or on 08 9497 1547 for any further discussions.

See our website www.railwayavevet.com.au
---
Palmyra Vet Hospital, Fremantle WA (posted 11th June)
Palmyra Vet Hospital is an independent, family owned, small animal practice ten minutes from Fremantle.  We are looking for a bright, motivated Cert IV qualified nurse to work alongside our four experienced veterinarians. We are well known for our exceptional patient care and warm, engaging and personal customer service.  This position can be full time, part time or casual.  Rostered hours are flexible with no Saturday afternoons or Sundays.  Experience with VetLink SQL software would be a definite advantage.  
This position is due to commence mid July 2019 
Key skills :
Passionate about providing outstanding patient care
Exceptional written and verbal communication skills
Problem solving and decision making skills
Have a flexible approach to issues
Self-motivated
Effective time management and organisational skills
Ability to change between roles easily
Key requirements:
Certificate IV in Veterinary Nursing
Proven experience in a similar role for more than 2 years
Excellent phone manner, communication and customer service skills
An extensive knowledge and understanding of veterinary nursing procedures
A calm and friendly person with a sense of humour
Be professional, mature and well groomed
Excellent literacy and computer skills
Please email your CV, photo and letter of application to helen@palmyravet.com.au by 24 June 2019. 
Helen Healy
Practice Manager
Palmyra Veterinary Hospital
---
Comet Bay Vet Hospital, Rockingham, WA (posted 11th June) Casual Experienced Receptionist

About the role
We are a state of the art vet hospital in Golden Bay, dedicated to providing excellent client service.
We are looking for an exceptional receptionist to join our young and energetic team. You will be the first point of contact for our busy reception desk and will provide the highest level of professional service to our pet parents, suppliers and staff. If you have exceptional people skills and love animals, then this is the role for you. There is room for growth for the successful candidate. The successful applicant will work with a busy nursing and vet team and will need to be able to:
Excel in a busy environment
Manage a busy phone line and make appointments
Liaise and greet owners as they arrive
Collect payments & handling cash
Assist with animal handling
Create and receive orders as well as stock control
Update social media accounts
Provide assistance to other nursing/support staff as required and maintain a friendly, helpful manner at all times.
Keeping the public areas, reception and consulting rooms neat and tidy
This role is casual at this point in time, during school hours
About You
Minimum 2 years' experience preferably in a Veterinary practice
Driver's License
Able to use initiative
Dedicated to providing exceptional client service and approachable
Attention to detail
Highly organised
Effective listening skills
Practice high levels of cleanliness
Ability to work in a team and remain calm under pressure
Positive disposition
Certificate 4, Qualified, Veterinary Nurse an added advantage
What you will get
Supportive and positive team environment to learn new skills and build your career
Competitive salary commensurate with experience
Plenty of growth opportunities
To apply for this position, please email your CV along with a covering letter to: admin@cometbayvet.com.au
---
Perth Animal Eye Hospital, Manning, WA (posted 7th June) Part Time Vet Nurse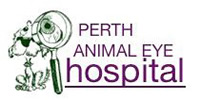 Part Time Veterinary Nurse Position
Perth Animal Eye Hospital is seeking a fully qualified part time veterinary nurse to join our team.
We are a busy ophthalmology referral hospital in the Southern Suburbs consisting of three specialist vets and five nurses. The hospital is fully refurbished with state of the art diagnostic and anaesthesia equipment.
The part time position will be between 15-20 hours per week worked Monday – Friday between 7:30am and 6:30pm with an on-call roster of one weekend every 6 weeks. The on-call roster is for emergencies only as we are not open for routine appointments over the weekend. Additional hours will regularly come up to cover annual leave. It is anticipated that the successful applicant will be available to cover these shifts with appropriate notice.
The position will cover all aspects of surgical nursing, anaesthesia, customer service and patient care. We are a dedicated team with a great work ethic and aim to provide an excellent work/life balance while providing exceptional veterinary care. Our nurses routinely place IV catheters, take blood samples, monitor anaesthesia from induction to recovery (including ET placement) and offer a high level of customer service. The ideal candidate must be fully qualified (certificate IV or equivalent), have at least two years' experience and be confident in all areas of surgical nursing and patient care. Continuing professional development is supported and encouraged.
A generous salary package (commensurate with experience) is available to the right candidate.
If you are looking for the opportunity to practice high level nursing care and extend your nursing knowledge whilst working in a great atmosphere, please send your CV and covering letter (with the contact details of two referees) to:
nurses@pertheyevet.com.au
Attention: Kathryn Lamb Head RVN
Our website can be found at: www.pertheyevet.com.au
For any additional information on the position call (08) 6110 1616
---
Vetwest Animal Hospital Whitfords, Hillarys, WA (posted 5th June) Full Time Head Vet Nurse
The Opportunity
Vetwest Whitfords is seeking an experienced nurse to join their team as Head Nurse. Whitfords is a very busy hospital with a large surgical and medical caseload so the successful applicant would be one who thrives working in a fast-paced environment.
About the Role
The Head Nurse is responsible for overseeing the efficient daily operation of patient care and surgical case workloads within the practice and ensuring that high levels of patient care standards and client communication are maintained. The Head Nurse works closely with, and reports to, the Practice Manager in relation to setting and maintaining a high quality of patient care and veterinary nursing standards within the practice. They take an active role in the hands-on and theoretical training of nursing skills to nursing and trainee staff in practice.
About us
Vetwest Animal Hospitals is a leading and highly regarded multi-vet company. Across our 16 locations, Vetwest Animal Hospitals are committed to providing excellence in veterinary care. Our aim is to provide a friendly work environment with an emphasis on high standards of care and continuing education.
Our Whitfords hospital is a purpose built, fully-equipped hospital and provides a great working environment which is busy, stimulating and well managed. The hospital offers

5 consulting rooms, an isolation ward and separate dog and cat wards.

Well-planned treatment room, wettable and two surgical theatres

Digital Radiology, Ultrasonography, IDEXX in house Pathology, IM3 Dental machine.

Surgivet patient monitoring machine.

A team of 12 Veterinary nurses.

6 experienced Veterinarians.

Our veterinarian team offers strong surgical and medical caseload.
About you
Essential

Certificate IV in Veterinary Nursing or the equivalent

A minimum of 5 years of experience in a senior veterinary nursing role
Desirable

Have recent experience in a similar role
The successful applicant will possess the ability to:

Work in a fast-paced environment and multi-task whilst overseeing the nursing team.

Remain calm and react quickly in stressful and emergency situations.

Work closely with the practice manager and veterinarians to enable the efficient coordination of medical and surgical caseloads and consultation schedules throughout each day.

Provide a strong central point of contact in the practice for all surgical and medical related workflows and issues.

Apply logical and critical thinking across a broad range of areas involving operational and medical issues.

Display a high degree of empathy and understanding towards the needs of the patients, the clients and the veterinary health care team.

Have a passion for teaching junior nurses.
The Benefits

Salary is above award and will be dependent on the experience you bring to the role.

4 weeks of annual leave

Full-time (38 hours)

Continued training and education to assist you in the role

Generous staff discount policy
To register interest, please submit apply online with your CV or via email to ramtin.safrang@vetpartners.com.au
---
Challenger Vet Hospital, Kwinana, WA (posted 31st May) Full Time, Part Time & Weekend Vet Nurses

FULL TIME, PART TIME AND WEEKEND VET NURSE POSITIONS SOUTHERN SUBURBS PERTH WESTERN AUSTRALIA
Are you looking to work at a clinic that is a high quality practice with modern facilities?

Where you will be appreciated and work as a valued team member?
Well Challenger Vet Hospital is expanding and looking for qualified veterinary nurses to join our team.
Challenger Vet Hospital is a purpose built veterinary hospital based in Kwinana Town Centre. We have digital x-ray, a dedicated theatre, isolation ward, separate cat and dog wards and a fully operational laboratory.
Challenger Vet Hospital prides itself on exceptional customer service and patient care. We are a small animal and exotics hospital performing a wide range of surgery 7 days a week. We also have an eye specialist, orthopaedic surgeon and ultrasonographer that perform procedures on a regular basis. We work with various charities and rescue groups. All this ensures a varied and interesting case load.
We are offering $24-34/hour, depending on experience, plus penalty rates for weekend work. Saturday is time and a half all day and Sunday double time. Your nursing registration fee will be paid for and CPD is encouraged and subsidised.
The successful candidate will have:
A Certificate IV in Veterinary Nursing and have current registration with the Vet Surgeon's Board of WA

Have a minimum of 2 years working experience in clinic as a registered vet nurse

Outstanding customer service skills and enjoy interacting with clients

High standard of nursing care and attention to detail

Be flexible with regard to working hours

Be a team player.
If you feel you are the right candidate for this job and are keen to join our team, please forward your resume to tiffany@challengervet.com.au
For more information, see www.challengervet.com.au and
---
University Avenue Veterinary Hospital & Darwin My Vet Service, Durack, NT (posted 24th May) Full Time
Veterinary Nurse University Avenue Veterinary Hospital, Palmerston and Darwin My Vet Services, Wulagi are seeking a Qualified / Experienced Vet Nurse to join their team.
Both clinics are 100% small animal practices, spiced up with a few members of the local wildlife to keep you on your toes! Each clinic runs 2 full time vets and a team of nurses supported by one practice manager.
University Avenue Vet Hospital is a purpose built practice, fully airconditioned with a dedicated operating theatre, large prep area, intensive care area and external access isolation room.  Both clinics are fully computerised with Customer Logic software, and well equipped with extensive in-house IDEXX laboratory, coagulation analyser, digital x-ray, ultrasonic dental machine, microscope with digital imaging, Surgivet monitor including BP, capnography and ECG, pulse oximetry and fluid pumps. 
University Avenue Veterinary Hospital also has Mylab5 ultrasound, video endoscope and we transfer clients needing this equipment between clinics.
We are privileged to host 3 visiting specialists on a regular basis throughout the year.  Dr Anu is our visiting eye specialist, Dr Kim Smith local orthopaedic and soft tissue (Northern Australia Veterinary Specialist Services) and Dr John Hutt Veterinary Dermatologist.
Our philosophy is to provide best practice medicine and excellent patient care, and we are looking for an experienced, motivated and enthusiastic nurse to join our friendly team. 
This is a full time position and includes shifts from Mondays to Saturdays. Shifts may be rostered at either clinic.
Darwin is a vibrant, growing capital city with a tropical climate that allows a relaxed lifestyle and outdoor activity all year round. Visit www.tourismtopend.com.au for further information. 
You can also find our practices at www.univets.com.au and www.facebook.com/univets or www.darwinmyvetservice.com.au
If you are interested in joining our team, please forward your details to manager@univets.com.au
University Avenue Veterinary Hospital & Darwin My Vet Service
66 University Avenue
Durack, NT, 0830
---
Success Veterinary Hospital, Perth, WA (posted 22nd May) Experienced Cert IV
Success Veterinary Hospital in Perth's southern suburbs are looking for an experienced and qualified (Certificate IV) Vet Nurse to fill a part time/full time position in our small animal hospital.
We have a very well equipped, modern, purpose built vet hospital that is a pleasure to work in.
Our goal is to provide the best possible service to our valuable clients. We are looking for an enthusiastic, motivated nurse to join our team.
The position is roughly 30 - 37 hours/week, with minimal weekend work.
If you are interested, please email the hospital with your CV! successvetnurse@westnet.com.au
Success Veterinary Hospital 
93 Hammond Rd
Cockburn Central, WA, 6164
---
Vet24, Balcatta, WA (posted 22nd May) Casual Overnight Vet Nurse
Casual Overnight Veterinary Nurse Shifts Available!!
Are you dynamic, adaptable and enthusiastic? Would you like to supplement your current income whilst gaining experience in a modern, professional emergency and GP clinic?
Vet24 are excited to offer you an opportunity to join our team in a very special, casual position. We are looking for a casual to work 2 – 4 overnight shifts per week (flexibility for additional shifts for the right candidate) including weekends. At Vet24 you will receive the perfect balance between challenge and support, furthering your skills and experience in the veterinary industry.
Who are we?
Vet24 is a state-of-the-art 24-hour veterinary hospital. From its early beginnings as a small three-vet practice, Vet24 has grown to one of the largest and best equipped veterinary hospitals in WA. Our growth is testament to our high standards of care, stunning modern facilities and commitment to continued professional development within our very special team.
Feedback from a previous employee: I really enjoyed my time at this practice. This position would be ideal for someone who would like exposure to gold-standard care and see excellent GP and referral services.
The ideal applicant will:
Certificate IV Veterinary Nursing & be registered with the VSBWA

Minimum 12 months experience in clinic, preferably emergency

Previous experience monitoring general anaesthetics for a variety of cases

Previous experience supervising staff

Previous experience in client service

Be adaptable, energetic and friendly

Have excellent verbal and written communication skills

Uphold the values and contribute positively to the workplace culture of Vet24

Enjoy a diverse and busy schedule
Why Vet24?
Organized and supportive hospital environment

Full equipped modern facility

Highly experienced and specialist vet nurses

Supportive and positive team environment to learn new skills and build your career (blood sampling, IV catheter placement, urinary and nasogastric tube placements, ventilators, oxygen cages etc).

Plenty of growth opportunities
To apply:
Please send your cover letter and CV to – sam@vet24.com.au
To learn more about Vet24 please visit vet24.com.au or find us on Facebook
---
Greencross O'Connor, Fremantle WA (posted 14th May)

Casual Veterinary Nurse
O'Connor WA

Over 1900 veterinarians and vet nurses across Australia have chosen a career with Greencross Vets. Our vets and vet nurses benefit from the resources that the largest veterinary group in Australia provides including an industry leading education program, business support for better work/life balance and career opportunities throughout the 140 plus veterinary related businesses in the Greencross Vets family.  At Greencross Vets your passion for pets is exemplified by practicing the highest standards of care.  We invite you to join Greencross Vets for a rewarding and fulfilling career. 
Greencross Vets, a pioneer in the Veterinary landscape for over 10 years, are committed to raising the industry bar and we want you to be a part of our journey! An exciting Casual opportunity exists for a Veterinary Nurse to join our passionate team at our O'Connor clinic.
The primary responsibilities of this position include:
Caring, handling and cleaning all animals;
Maintaining the overall hygiene of the practice, including surgical areas and equipment;
Undertaking general nursing tasks, including pre and post-operative care, animal pathology and emergency and critical care;
Performing minor procedures when required;
Delivering outstanding client care to all patients and owners;
Participating as an enthusiastic team member with a positive 'go-getter' attitude;
Handling client enquiries professionally in person, by email and over the phone;
Administration duties and associated tasks.
The ideal candidate will have the following qualities and expertise:
Certificate IV in Veterinary Nursing or equivalent (preferred);
2+ years of experience working as a Veterinary Nurse;
Excellent phone manner, communication skills & customer service skills;
An extensive knowledge and understanding of veterinary nursing procedures;
A calm & friendly professional with a sense of humour;
An amazing 'can do', team player attitude.
What we can offer you:
An interesting and varied role as well as a dynamic and supportive team environment;
Commitment to your career development through access to continued education, ongoing mentorship and regular performance reviews;
Access to a support network of like-minded professionals.
Pay is commensurate with experience and qualifications. If this role is the right one for you, and you would like to become part of the dynamic Greencross team, please email your application, including a cover letter and resume, outlining your suitability against the above mentioned criteria to:
Samantha Stirling
Practice Manager
samantha.stirling@greencrossvet.com.au
---
Sanford Veterinary Clinic, Geraldton, WA (posted 14th May) Full Time Experienced
Sanford Veterinary Clinic in Geraldton Western Australia is looking for a FULL TIME qualified and experienced nurse to join our team. 
We are looking for someone with at least 2 years of experience who is motivated, well organised and able to prioritise tasks. Also desirable is a positive attitude, excellent communication and technical skills and someone who is a good team player.
Please visit our website to find out more about us! www.sanfordvet.com.au
For more information or to apply, please contact Samantha Brumpton on (08) 9921 1797 or email reception@sanfordvet.com.au
Sanford Veterinary Clinic
163 North West Coastal Highway
Wonthella, WA, 6530
---
Caryn Veterinary Hospital, Edgewater, WA (posted 6th May)
If you are bubbly, positive and love building client relationships, we have the job for you!
You will be motivated and committed to join our team as we grow our Vet Clinic from the ground up – you will love a challenge (we like hearing the words 'Bring it on'), thrive on creating new and wonderful ways to establish and grow relationships with clients and patients (because you understand that to treat the patient, you have to build the client relationship first) and get excited not just about the big things (hello complicated ex-lap/snake bite) but also about the small (this little puppy is so excited to come to the clinic today!).
Busy waiting room? No problem.
Back to back appointments? That's how we like it.
Wonderful reviews and testimonials from clients? We ADORE these.
ABOUT US

We are a recently purchased, independent family vet clinic with big dreams and goals

We provide extensive services to our clients including mobile home visits, puppy pre-school, grooming, orthopaedics, stem cell therapy, simple and complex surgeries, and much more.

A track record of building a fun, motivated and friendly team with a loyal client base who excel at doing things well the first time.

We always strive to improve and educate, professionally and personally, in everything we do.
ROLES AND RESPONSIBILITIES
Your role encompasses all areas of Veterinary Nursing including surgery, administration, reception, administering medication, assisting with surgeries/treatment/pathology. Joining a growing 1-2 Vet, 2 - 2.5 Nurse team, you will have the creative opportunity to build a vet clinic that thrives with loyal clients and patients, working with a well-liked Vet, and learning new skills supported by a Business/Admin Manager. Your responsibilities will include all aspects of positively dealing with clients on Reception (essential), all aspects of Surgery and Patient Recovery, and assisting in all daily aspects of the hospital, Marketing/Client creation opportunities, and any other skills you would like to sink your teeth into. Being proactive, team focused and having strong attention to detail is a must. Your position will be a full time 38hr week, with alternate Saturday Reception duties. The position will start ASAP.
REQUIREMENTS

Registered and Qualified Vet Nurses only

Demonstrate experience in providing amazing customer service

Minimum 1 year in small animal practice

Ability to work quickly and efficiently in a close working relationship with your boss and fellow team mates

Business acumen, or desire to learn

Team spirit (and able to have a laugh!)
REWARDS
The successful candidate will be rewarded with an attractive base salary above award (negotiable based on experience) + Superannuation + Commissions and Incentives. You will have the opportunity to develop in every aspect of nursing, clinical administration, community outreach and a little management with appropriate support and training! You will also have the opportunity to facilitate Puppy School, attracting additional pay.
Incentives include financial rewards, paid days off, vouchers, team building days and working with a great team, for those who apply themselves and demonstrate a desire to improve themselves, their team, their patients and their clients.
Please email your resume, along with a 1-page cover letter outlining why you would be a great fit for our team, to thevet@carynvet.com.au
Only successful candidates will be contacted.
For more information, see www.carynvet.com.au and
---
Marmion Vet Centre, Northern Perth, WA (posted 6th May) Head Vet Nurse, Permanent & Locum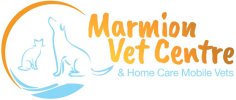 SENIOR VET NURSE: Locum and Permanent job opportunity - Perth Northern Coastal Suburbs.
Marmion Vet Centre is a friendly, small animal clinic located in the Northern coastal suburbs of Perth, 500m from the beach.
We offer consultation and surgery 5 days/week as well as consultations on Saturday mornings.

We offer home visits and veterinary acupuncture.

We pride ourselves on our close-knit team and close relationships with our clients.

Being a small business we prioritise exceptional quality of care and customer service over quantity of appointments.

We are a vegan friendly working environment
We are seeking an experienced vet nurse with at least 5 years of fully qualified nursing experience.
We are currently looking for a nurse to begin locum work starting from the end of May, with the potential to join the team permanently.
KEY SKILLS:

5 years of nursing experience post qualification

Have excellent customer service skills

Have a positive, can do attitude

Exceptional telephone manner

Good organisation skills

Have a current driver's license with own transport
If you think you have what we are looking for, and are excited by the opportunity to work in an easy-going beach side clinic, please email a copy of your cover letter and resume to:
Dr Fiona
Head Vet and Clinic Owner
marmionvetcentre@bigpond.com

For more information, see www.marmionvetcentre.com.au. Also check out

---
---
Kookaburra Veterinary Employment reserves the right to edit or omit any advertisement at our discretion. We take no responsibility for the accuracy of any advertisement shown and will not be liable for any damages of any kind arising under any circumstances.