Vet Nurses and other support staff
Nursing Positions Available in Veterinary Clinics - WA and NT
---
GeoVet Veterinary Hospital, Busselton, WA (posted 16th August) Full or Part Time Vet Nurse
Experienced Veterinary Nurse - Full Time/Part Time
Busselton is located on Geographe Bay, 2.5 hrs south of Perth. The town boasts excellent schools and easy access to great recreational facilities and outdoor activities. It is the gateway to the Margaret River Wine Region with outstanding surfing beaches, a wide variety of shops, restaurants and sporting facilities.
We are a well-established, busy mixed practice with approx. 70% small animal, 30% seasonal large animal mix, with a caring and responsive client base.
The super friendly team take great pride in taking care of our clients and their pets to a very high standard. It's a fun, easy-going and close knit team who all support each other to provide the highest standards of care to their patients.
The primary responsibilities of this position include:

Surgical and hospital nursing including monitoring anaesthetics

Pre and post operative patient care

Pathology and emergency and critical care;, IV catheter placement

Admission and discharge of patients

Reception and client liaison

Assist with x-rays and ultrasounds

Caring, handling and cleaning all animals

Maintaining the overall hygiene of the practice, including surgical areas and equipment

Delivering outstanding client care to all patients and their owners
The ideal candidate will have the following:

Be certificate IV qualified

A passion for nursing

Work well independently and within a team

Ability to prioritise workload

Maintain a high level of patient care

Excellent communication and customer service skills

A calm, friendly and professional nature with a sense of humour
Please send your CV with a covering letter (including contact details of 2 referees) to: helen@geovet.com.au
See our website www.geovet.com.au or Visit us on
---
Mt Helena Veterinary Clinic, Perth Hills, WA (posted 2nd August) Part Time Vet Nurse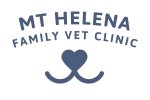 Part-time Veterinary Nurse
We have an exciting opportunity for a permanent part time qualified veterinary nurse with a friendly and customer focused personality to join our fantastic team at our small animal practice in the Perth hills.
Our clinic currently employees 3 Vets, 4 Nurses and a Practice Manager. It is entirely a small-animal practice with a varied range of cases including some rabbit, avian and wildlife work. We are a customer focused and 'bonded client practice' and consider communication and interpersonal skills with the ability to build trusting client relationships essential.
We have a loyal and lovely client base who are willing to offer the best care for their pets and appreciate the very high level of veterinary service we provide.
Our team is highly motivated and enthusiastic providing an elevated level of compassionate and quality veterinary care. We are a pro-active team who work extremely well together, show initiative and help one another to ensure the practice daily duties are completed effectively and efficiently. We are looking for another team member that encompasses these values to add to our already positive and enjoyable work environment.
To fulfil the duties of this position we look for the applicant to be competent at anaesthetic monitoring, placement of IV catheters, blood collection, dental prophys and other practical nursing and customer focused reception skills. All the tools and equipment to do a fantastic job are here including digital x-ray, ultrasound, Vetscan VS2 REM blood system, a completely equipped surgery with Surgivet anaesthetic monitoring and top of the range dental equipment.
We strive to continually improve the clinic and welcome all team members to be involved in the practice development. We encourage continuing education and will support in-house and external professional development. We offer a very competitive salary package and we aim to provide a great work- life balance.
We are a busy clinic which requires you to effectively work under pressure using your exceptional multi-tasking skills and forethought.
If you are looking for the opportunity to practice high level veterinary care, extend your nursing responsibilities and increase your nursing knowledge working in a great atmosphere, please send your CV with a covering letter (including contact details of 2 referees) to reception@mthelenavet.com.au
For more information please call 08 9572 1777.
See www.mthelenavet.com.au and
---
All Pets Veterinary Hospital, Rapid Creek, NT (posted 23rd July)
Experienced Veterinary Nurse Position Available.

All Pets Veterinary Hospital in Darwin, NT is looking for an experienced vet nurse to join our team.

With our fully-digital xray system, ECG, ultrasonography, sophisticated orthopaedic surgery, exceptional in-house pathology system, and wildlife workups, this is an exciting and highly sought-after opportunity.

The position will suit a motivated, efficient nurse who enjoys working in a fast paced environment. The position includes all facets of small animal hospitals including front of house, great customer service over the phone and email, as well as surgical and medical nursing.

Wages well-above award, excellent working conditions, and career development with a great team of outstanding vets and nurses!

Email resume and covering letter to manager@allpetsvet.com.au
For more information, see allpetsvet.com.au and
---
Alice Springs Veterinary Hospital, The Red Centre, NT (posted 8th July)
Experienced Veterinary Nurse Wanted
The Alice Springs Veterinary Hospital is looking for a full-time experienced veterinary nurse for our ASAV Accredited Veterinary Hospital of Excellence.
Please click here to see photos!

Essential attributes:

Certificate II in Animal Studies or higher qualification

Minimum two years' full-time equivalent experience in small animal veterinary practice

Ability to provide a high level of care to not only our patients, but also our clients

Keenness to obtain Certificate IV in Veterinary Nursing, if not already qualified

Ability to work weekends, early starts and late finishes

Intention to make a career of veterinary nursing – this position is NOT suitable for an overseas qualified veterinarian wanting a veterinary nursing position while preparing for the NVE
Desirable attributes:

Certificate IV in Veterinary Nursing

Unrestricted driver's licence

Permanent resident
What we are offering:

An ASAV accredited hospital and everything that goes with that

An average of 38 hours per week with overtime paid or TOIL if you prefer

For a qualified (Certificate IV) Veterinary Nurse with more than three years' experience in small animal practice: $30.05 per hour plus the Award entitlements

For a qualified (Certificate IV) Veterinary Nurse with 2-3 years' experience in small animal practice: $26.44 per hour plus the Award entitlements

For a not-yet-qualified veterinary nurse: the Award rate (level 2/3 depending on experience) plus the Award entitlements AND we will pay for you to get your Certificate IV in Veterinary Nursing (conditions apply)
Interested? Check us out at www.alicevet.com and
Still interested but wondering if you could live in Alice Springs? Have a look here.
Still interested? Please email the boss, Debbie Osborne, telling her why you are the right person for this position. d.osborne@alicevet.com Don't forget to attach your CV.
---
Midwest Veterinary Centre, Geraldton, WA (posted 2nd July) Experienced Cert IV
Are you the newest Vet Nurse to join the Midwest Vets family?
This is a place for people who love their animals like family.
This is a place for people to feel valued, cared for, and protected.
This is a place for you.
CALLING ALL VET NURSES!

We are very particular about who we're looking for as team dynamics is a high priority to us, and we want to make sure you will enjoy coming to work every day as much as we do! You might just be a perfect fit if you're known for having exceptional and compassionate customer service, sensational attention to detail and communication, great problem solving skills and an enthusiastic high energy can-do attitude. Can you think on your feet, handle stressful situations with professionalism and calm in a fast-paced environment? If so, we'd love to hear from you

Our clinic is open 7 days a week, but we only work 4 as we value a healthy work/life balance. We are a Fear Free clinic, and we also hold Gold Standard ISFM Feline Friendly practice accreditation.

We strongly believe in our clinic core values and the right candidate will too!

This role may be full time or part time dependent on the candidate's suitability and circumstances. Some weekend work and on call shifts would also be expected.

Our newest team member will:
Have a Veterinary Nursing Cert 4 or above, suitable work visas, and registration to work in W.A
Have at least 2 years in-clinic experience vet nursing
Love both people and animals of all kinds, and be a great advocate for all animals great and small
Have exceptional communication skills
Be a team player (We are a close knit team that thoroughly enjoy working together and socializing out of work)
We'd love to chat with you about the role available and your experience. Why don't you drop us a line at careers@midwestvet.com.au to tell us why you'd be a valuable addition to our team? Please include both your cover letter and resume. Feel free to check us out on Facebook (Midwest Veterinary Centre) to get a feel for the clinic and team culture.


Applications close: 2nd September 2019
---
Port Hedland Vet Hospital, Port Hedland, WA (posted 24th June) Full Time Experienced Vet Nurse
The Opportunity
Port Hedland Vet Hospital is seeking an experienced nurse to join their team as sole charge nurse. We are a small family owned vet hospital with a varied surgical and medical caseload so the successful applicant would be one who thrives working in a busy environment with interesting cases.
About the Role
As sole charge nurse you will be responsible for overseeing the efficient daily operation of patient care and surgical case workloads within the practice and ensuring that high levels of patient care standards and client communication are maintained. You will work closely with, and report to, the Practice Manager in relation to setting and maintaining a high quality of patient care and veterinary nursing standards within the practice.
About us
Port Hedland Vet Hospital opened its doors almost 4 years ago and has built a steady loyal client base. Our clients trust our knowledge and advice to give them and their pets excellent veterinary care. We are the only residing orthopaedic surgeon in the Pilbara so you will be involved in this side of the business. Our aim is to provide a friendly work environment with an emphasis on high standards of care and continuing education.
Port Hedland is a lovely community based mining town on the coast of WA. It is a super friendly town where you will easily make friends and have lots of exciting adventures outside of work. With Broome and the Karijini National park within driving distance you will be spoilt for weekend road trips.
Our hospital is a fully-equipped hospital and provides a great working environment which is busy, stimulating and well managed. The hospital offers
2 consulting rooms, a prep room, x-ray room, surgery and separate dog and cat wards.
Digital Radiology, Ultrasonography, Dental machine, endoscope and microscope
ECG and patient monitoring machine.
A wealth of knowledge and experience with over 20 years veterinary experience for you to learn from.
About you
You will need to have a Certificate IV in Veterinary Nursing with a minimum of 1 year of experience in a veterinary nursing role. We are happy to give you support and further education should you require it especially if you have not had any experience with orthopaedic surgeries.
The successful applicant will possess the ability to:
Work in a fast-paced environment and multi-task whilst overseeing the day to day patients.
Remain calm and react quickly in stressful and emergency situations.
Work closely with the practice manager and veterinarian to enable the efficient coordination of medical and surgical caseloads and consultation schedules throughout each day.
Display a high degree of empathy and understanding towards the needs of the patients, the clients and the veterinary health care team.
The Benefits
Salary is well above award depending on the experience you bring to the role.
Accommodation allowance for applicants not currently residing in Port Hedland
Flights home once a year after one years service
4 weeks of annual leave
Full-time hours plus overtime rates where required
Continued training and education to assist you in the role
Generous staff discount policy
Ability to put your stamp on the job with opportunities such as puppy school and community projects.
To register interest, please send your CV and covering letter to porthedlandvet@gmail.com
---
---
Kookaburra Veterinary Employment reserves the right to edit or omit any advertisement at our discretion. We take no responsibility for the accuracy of any advertisement shown and will not be liable for any damages of any kind arising under any circumstances.