Vet Nurses and other support staff
Nursing Positions Available in Veterinary Clinics - WA and NT
---
PETstock VET Cannington, Southern Perth, WA (posted 12th February) Full Time Practice Manager, New Hospital
We are opening a BRAND NEW vet hospital in Cannington, Western Australia & we are looking for a Practice Manager to drive the success of this new practice.
This opportunity is for a Full Time Practice Manager with a minimum of 2 years quality nursing experience, and leadership or manager experience. We require a qualified Cert IV vet nurse with the passion to deliver excellent customer service and provide exceptional patient care.
The position will involve managing the day to day operations of our new clinic. This will also include rostering, team management and stock management. You will have great support from your direct managers and our wonderful PETstock Vet Support team based in Melbourne.
Up for a challenge?

Are you at the point in your vet nursing career where you are ready for a new challenge and are keen to be involved in the growth of a new vet clinic?

Do you have a happy and friendly disposition with the ability to be flexible and adaptable?

Do you enjoy looking after clients (and obviously their pets)?

Do you work well under pressure, and are able to keep smiling when things might become a bit hectic?

Do you manage a team well, ensuring they are productive and have direction?

Do you continually want to improve your skills as a nurse and manager?

Do you want to develop systems within the hospital to ensure it runs most efficiently?

Do you believe in the importance of the human animal bond and so promote the benefits of preventative health programs for pets to owners?
Our new Cannington hospital will have state of the art facilities, including a brand-new reception area & consult rooms, digital x-ray facilities, a dental suite, a full surgical theatre, anaesthetic monitoring equipment, oxygen generators and much more!
At Petstock VET, not only do we provide the highest quality animal care, but our services are also accompanied by the highest quality pet food, accessories and pet services in our adjoining Petstock stores. Our Vet hospitals partner with our charity foundation – Petstock Assist & charity partner - Pet Rescue to support local animal care community groups & national pet adoption days.
100% Australian & family owned & operated, Petstock offers the feel of a local run practice with the benefits of a National brand.
To apply to join our new Cannington team please visit the PETstock VET Careers homepage - https://www.petstock.com.au/careers/careers
---
Western Australian Veterinary Emergency & Speciality Services, Success, WA (posted 11th February) Full Time Surgery Nurse

A rare opportunity awaits.
Western Australian Veterinary Emergency and Specialty (WAVES) are an emergency, critical care and specialty veterinary hospital that opened in Success, WA in May 2013. The hospital has recently undergone major expansions so we currently need a Full Time Surgical Veterinary Nurse to join our Surgery Department team!
Every day here is challenging, you never know what you are going to see next.
At WAVES you'll get more responsibility and be able to influence what happens with the patients. You'll learn so much and there is always more to learn. You get to do fun stuff like scrubbing into major surgical procedures, anaesthesia monitoring for surgery, x-rays and CT imaging, placing catheters and get to know all sorts of instrumentation.
You'll be providing patients with the highest standards of care and feel confident that you are doing the best for people's pets.
WAVES is committed to finding the right team to staff our hospital over the long term. We are looking for energetic, enthusiastic and dedicated nurses who understand that veterinary nursing isn't a 9-5 job, are genuinely interested in surgical veterinary procedures and are willing to consistently provide quality patient care in a sometimes hectic environment. You need to have a Certificate IV in veterinary nursing or equivalent and must have at least 2 years of experience in general practice. Previous experience in a referral hospital would be a big advantage however your approach is the most important thing to us. You will get training, continuing education and workplace support if you have the right attitude, but only lack the experience.
Please only apply if you are flexible within your working hours and you have a real passion for surgery.  
Your work will include preparing patients for surgery including blood-taking, catheter placement, clip and prep of surgical site, anaesthetic monitoring or scrubbing in, care of patients whist in hospital and liaising with their owners, instrument cleaning and sterilization.
You must be able to work efficiently within our team environment supporting our surgeons and all our team members.
You'll be working with surgeons as a team to help the patients through their procedures and facilitate the highest standard of patient care until they are discharged home.
You will need to encourage and support all staff in the team, especially junior or less experienced members whether they are nurses or vets. You will need to spot things that require doing and get on with them without being asked. To make sure the hospital keeps running smoothly, you will need to keep the hospital clean, walk dogs to let them stretch their legs and have a sniff, stock shelves, keep the laundry moving and cuddle patients as required. If you have time, you can have a coffee too.
In return for your hard work and dedication, WAVES will:
Give you the training you need
Encourage and support your further education over the years
Provide a healthy and happy workplace for you and everyone else
Deal with any negative workplace behaviour in any form to make sure you enjoy working here with us
Provide you with a challenging and satisfying career
Provide all the equipment you require to optimally care for your patients
Genuinely care about you as a member of the WAVES family and respect your opinion on how WAVES can be improved
Surgical veterinary nursing isn't for everyone. To take on this job you need emotional resilience, staying power, a belief that miracles are possible (they are), and a healthy dose of pragmatism. But, the rewards can be amazing! You will love the team and get a real buzz from working with us.
We take recruitment very seriously because we know it is important to get the right people and it's also important that you are going to like working with us. We want to build up a team of people who will stay for years, be part of the WAVES family, and grow with us.
So if you think that you may be the person we are looking for please email a cover letter and your CV attention to Cathy at wavets@bigpond.com. We are looking forward to hearing from you.
---
Vet 24, Balcatta, WA (posted 8th February) Casual Vet Nurses
Casual Veterinary Nurse Shifts Available!!
Are you dynamic, adaptable and enthusiastic? Would you like to supplement your current income whilst gaining experience in a modern, specialist, emergency and GP hospital?
Vet24 are excited to offer you an opportunity to join our team in a very special, casual position. We are looking for a casual to work two weekend afternoon/evening shifts a fortnight (flexibility for additional shifts for the right candidate). At Vet24 you will receive the perfect balance between challenge and support, furthering your skills and experience in the veterinary industry.
Who are we?
Vet24 is a state-of-the-art 24-hour veterinary hospital. From its early beginnings as a small three-vet practice, Vet24 has grown to one of the largest and best equipped veterinary hospitals in WA. Our growth is testament to our high standards of care, stunning modern facilities and commitment to continued professional development within our very special team.
Feedback from a previous employee: I really enjoyed my time at this practice. This position would be ideal for someone who would like exposure to gold-standard care and see excellent GP and referral services.
The ideal applicant will:
Certificate IV Veterinary Nursing & be registered with the VSBWA

Minimum 12 months experience in clinic

Experience monitoring general anaesthetics

Be adaptable, energetic and friendly

Have excellent verbal and written communication skills

Uphold the values and contribute positively to the workplace culture of Vet24

Enjoy a diverse and busy schedule
Why Vet24?
Organized and supportive hospital environment

Fully equipped modern facility

Highly experienced and specialist vet nurses

Supportive and positive team environment to learn new skills and build your career (blood sampling, IV catheter placement, urinary and nasogastric tube placements, ventilators, oxygen cages etc).

Plenty of growth opportunities
To apply:
Please send your cover letter and CV to – sam@vet24.com.au
To learn more about Vet24 please visit vet24.com.au or find us on Facebook
---
Foothills Animal Hospital, Armadale, WA (posted 7th February) Part Time Vet Nurse
ASAV accredited small animal hospital seeks experienced part-time veterinary nurse
Are you looking for better job satisfaction? Are you a veterinary nurse with at least two years' experience and a passion for high quality small animal care? Would you like to work in a hospital where the team is more like a family, and patient well-being is at the centre of all that you do? And possibly most importantly - would you like to spend your days giggling at our ridiculous clinic chickens, and probably eating too many snacks?
Then read on! We may have the right role for you.
Foothills Animal Hospital started six years ago and since then, we have grown and grown. We inspire our staff to be the best they can be, and two of our amazing nurses took this literally and are starting university this year. We are so very proud (…and mildly devastated). However, we are so excited that this means we now have a position available for a new member of the Foothills family.
The role: The position would allow you to rotate through different roles in the hospital, including general medical and surgical nursing, plus some administrative work and reception duties.
You will need to have excellent customer service skills with a kind, friendly personality to welcome clients to our hospital. Cert IV in Veterinary Nursing plus minimum two years in the vet industry is required. Excellent written and verbal communication skills are a must.
Our Hospital: The hospital is ASAV Hospital of Excellence and ISFM Cat Friendly accredited. We have an eco-friendly, purpose-built hospital with all the latest equipment. We have lots of natural light and care for our patients in a low stress way. We practice veterinary medicine at the highest standard and have vet specialists who see patients at our hospital rather than them being referred. We are innovative and are continually looking at better ways to provide service to our patients and the people that love them. We have a policy for everything and great systems that ensure that everyone knows what their job is and how to do it. Some favourite parts of our hospital include our outdoor dog consulting garden, overnight monitoring cameras, "chillout room" for our staff to relax in, classical music we play to our cats, and Roomba (who does lots of our vacuuming for us).
Our Culture: Our vets know that happy nurses are the backbone of any clinic (lets face it – without you we'd never be able to find anything!). We also believe that growth and success in veterinary medicine comes from showing clients that we care. You will work alongside experienced vets and nurses who are passionate about their jobs. Each person in our team has an area of special interest, and duties and tasks are tailored to our strengths. We are kind and respectful. We have a family culture and we are all accountable to each other for the work that we do. You will be expected to work hard, have good time management and show initiative on quieter days. Our patients are our focus, but we also look after each other. You will be given responsibility and expected to contribute with new ideas. You will need to be able to embrace change and we never continue to do something the same because "that is the way it has always been done". We know that you can only pour from a full cup, so mental health is often talked about. We genuinely check in on how people are coping especially when we have had a stressful, busy day or some personal issues at home. We will not tolerate staff being unkind or disrespectful in our work environment regardless of their title. Issues are addressed immediately and will be worked through. While this does all sound quite serious, we would like to assure you that we are a hilarious bunch – and we can't wait to include the right person in our silly jokes, out of work activities, and pranks on one of our vets (who is totally asking for it).
We have minimum CPD requirements and will support you in whatever area of special interest you have.
Start date, pay and conditions:
The ideal applicant will start in March.
The position would start at approximately 25 hours per week with the potential for further hours. There would be no after hours, but the position would require the applicant to be available one Saturday per month.
There would likely be two 6.30pm finishes per week (usually this requires snacks – and the occasional "Wines-day").
Pay rate is above the award and commensurate with experience (but just quietly – we're all very happy with our wages. Thanks Dr Nicole).
Applications:
Please send your CV with a cover letter attention to Jessie Eldridge admin@foothillsanimalhospital.com.au by the 20th of February 2018. No decisions will be made until all applications have been received.
We prefer hand delivered (Monday to Thursday – if we have time we might even show you around!) or posted to Foothills Animal Hospital, 23 Thomas Street, Armadale. If needed, email admin@foothillsanimalhospital.com.au
In your cover letter please include the following:

Your hours and availability. Are there any other factors which might prevent you from doing the position required?

Your areas of special interest.

Your goals, where do you see yourself in two years and then five years?

One inspiring quote that might sum up what you believe or value.

An example of one thing you would like to change about your current workplace.
Please ensure your application is complete before submission. As we are seeking an applicant with excellent written and verbal communication skills, applications with spelling/grammatical errors, or unanswered questions may be disregarded.
Unfortunately, nurses without two years experiences will not be considered for this role.
---
Greyhound WA, Cannington, WA (posted 5th February) Casual On Track Veterinary Assistant
VETERINARY ASSISTANT *** ON-TRACK CASUAL POSITION
Greyhounds WA conducts greyhound racing from venues (tracks) at Cannington, Mandurah and Northam on six days per week.  Race meetings are generally conducted during the evening and night period at Cannington and Mandurah but during the afternoon in Northam.
A qualified veterinarian is in attendance at each race meeting and we now seek to appoint casual veterinary assistants to provide support to the qualified veterinarian.  The assistant will also be responsible for transporting injured greyhounds at the track and to external veterinary facilities as required.
Specifically, the veterinary assistant will:
Assist the on-track veterinarian (OTV) with examination of greyhounds
Confidently handle and restrain greyhounds for a range of purposes such as examinations and treatments
Prepare and administer medications to greyhounds under supervision of the OTV
Apply pre-race limb bandaging
Ensure a hygienic environment at all times
Transport greyhounds at the track and to external veterinary facilities
Assist with recordkeeping of examinations and other related information in a database system and undertake incidental administrative duties
The successful applicant will have experience, knowledge, skills and ability, as follows:
At least a Certificate III or IV in Animal Studies/Companion Animal Services, or equivalent experience.  Applicants studying towards a Certificate IV in Veterinary Nursing will also be well received
Excellent dog handling skills
Experience within the animal care industry, specifically with a focus on dog care.
Veterinary industry experience will be an advantage
Ability to work autonomously and as part of a team
Ability to use initiative
Friendly and confident communication skills with a wide range of people
Ability to work under pressure and exercise a high level of emotional maturity
Current 'C' class motor driver's licence
Veterinary assistants will be rostered to work on one or more race meetings per week at either Cannington, Mandurah or Northam.  Greyhounds WA is an Equal Opportunity Employer.   Remuneration will be as a casual employee under the provisions of the Racing Clubs Events Award 2010, Grade 3 racecourse attendant, currently at a rate of $28.75 per hour.
If you are interested, please submit your application and resume to Greyhounds WA, info@greyhoundswa.com.au, by close of business on Tuesday 19 February 2019.
Telephone inquiries may be directed to Debbie King, (08) 9445 5318.
---
Hamilton Hill Veterinary Hospital, South-West Perth, WA (posted 5th February) Full or Part Time Vet Nurse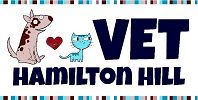 Hamilton Hill Veterinary Hospital is a family run and oriented practice located near Fremantle. One of our nursing team is leaving due to illness, and we are looking for an experienced, motivated & enthusiastic veterinary nurse to join our hard-working team in a part or full-time position.
We are a team of highly motivated individuals who put 100% into everything we do. We value the continuing education of all our staff- including attending conferences and lectures to develop our skills. We also enjoy a laugh- with our clients and each other.
To apply for the position, you must be:

either an Australian citizen or permanent resident,

hold a certificate IV in Veterinary Nursing and current Veterinary Surgeons Board registration,
Ideally we are looking for an experienced nurse, however, we are more interested in your enthusiasm and will provide training where needed. The successful applicant will be supported be three experienced full time nurses, two experienced vets and our recent-graduate vet.
Applicants must be able to;

Be friendly and professional to clients under all circumstances,

Enthusiastically nurse animals to a very high standard, including taking them for walks and providing TLC, medicating them, taking vitals and recognizing deviations from normal, supporting nutrition, facilitating owner visits and cleaning, monitor & troubleshoot anaesthesia and anaesthesia related tasks,

Prioritise tasks based on urgency and importance,

Adapt a nursing style which will compliment and assist the attending veterinarian,

Communicate effectively with colleagues and clients,

Demonstrate a keen interest in learning,

Perform reception duties including answering phones, booking appointments and taking payments, and

Be punctual, accountable and honest
Please only apply if you are happy and able to work varying shifts (mornings or afternoons) Monday to Friday, plus alternating Saturdays (one in 3 or 4). Highly skilled and/or experienced nurses are paid above-award wages.
Our hospital is compact but well equipped, with an in-house laboratory, capnography, anaesthetic ventilator, 30 kW x-ray machine, dental radiography, infusion and syringe pumps, oxygen cage, plenty of patient comforts (fluffy bedding, mattresses, toys, jumpers), bair huggers, staff room with recliner chairs and big screen TV, ECG, pulse oximetry, blood pressure monitoring, etc.
For all enquiries please email Jessica Smit at hamiltonhillvet@outlook.com
Successful applicants will be contacted for an interview.
---
Duncraig Veterinary Hospital, Northern Perth, WA (posted 4th February) Two Part Time Vet Nurses
100% Small Animal, North of the River, WA
Duncraig Veterinary Hospital has been established for over 30 years within the community and are a small, close knit, professional small animal clinic located North of the River, Perth. 
Due to some exciting changes, we are seeking TWO dedicated, friendly and professional Veterinary Nurses  to join our team in a part time capacity.
Our Hospital:

Large reception with waiting area for feline patients

Well appointed consultation room

A dedicated Euthanasia room complete with lounge and private  area for clients to grieve

Sterile theatre with hydraulic  scissor table, surgi-vet multi-parameter monitoring and oxygen generator

Purpose built X-ray room with lead lining

Dental X-Ray unit

Well stocked Treatment room and pharmacy with hydraulic treatment table

RX Works PMS with AMM
What We Offer:
Our nurses are required to undertake all of the nursing requirements expected of a Level 4 Veterinary Nurse. 
The roles will involve occasional Saturdays and hours of contact are 15 and 29 hours per week not inclusive of Saturday shifts.
In return for your hard work and dedication you will be provided opportunity to advance your skill set. We support continuing professional development and encourage you to further your skills in a clinical and in an academic capacity.
You Must Have:
Certificate IV Veterinary Nursing & be registered with the VSBWA

A Professional and positive attitude

Have excellent customer service skills

Good organisational skills

Have flexibility to cover other nurses shifts and undertake annual leave cover & availability to work Saturdays as required

Be able to show initiative & work as a sole charge nurse in a supportive environment

Have reliable transport
Wages are above award and commensurate with experience.
Please send your resume with a cover letter to with DUNCRAIG VET NURSE APPLICATION in the description to kristen@wartonroadvet.com.au
For more information, see http://www.duncraigvet.com.au/ and
---
Comet Bay Vet Hospital, Golden Bay WA (posted 25th January) Experienced Full Time Veterinary Nurse


About the role

We are a new state of the art vet hospital in Golden Bay, dedicated to providing excellent client service.

We are looking for an exceptional vet nurse to join our young and energetic team. If you have exceptional people skills and love animals, then this is the role for you. There is room for growth for the successful candidate.

The successful applicant will work with a busy nursing and reception team and will need to be able to:
Work flexible hours including late nights and weekends
Excel in a busy environment
Manage a busy phone line and make appointments
Liaise and greet owners as they arrive
Collecting payments & handling cash
Assist and support our team of veterinarians and nurses i.e., preparation of animals for surgery, anaesthetic monitoring, co-ordination of clinic admissions, 
Create and receive orders as well as stock control
Update social media accounts
Provide assistance to other nursing/support staff as required and maintain a friendly, helpful manner at all times.
Keeping the public areas, reception and consulting rooms neat and tidy
Provide general animal care, including feeding, cleaning, exercising of animals in care, without requiring any veterinary supervision or requiring additional assistance
Only applications for full time positions will be considered at this time.

About You
Minimum 2 years' experience
Certificate 4, Qualified, Veterinary Nurse
Driver's License
Experience in working alongside a surgical vet will be an added advantage
Able to use initiative
Dedicated to providing exceptional client service
Attention to detail
Highly organised
Effective listening skills
Practice high levels of cleanliness
Ability to work in a team and remain calm under pressure
Positive disposition
What you will get
Supportive and positive team environment to learn new skills and build your career
You will get the opportunity to work alongside an advanced vet surgeon
Competitive salary commensurate with experience
Plenty of growth opportunities.
For more information or to apply, please email admin@cometbayvet.com.au
See our website https://cometbayvet.com.au/

---
City Beach, Perth WA (posted 25th January) Vet Nurse Parental Leave Cover
Veterinary Nurse Position - Maternity Cover

We have an exciting new position available for a newly qualified nurse. Consideration will also be given to nurses in training and experienced nurses as we are looking for the right person to fit into our team.

The position starts shortly and will cover one of our full time nurses when she goes on maternity leave in May. The position will be for a year with the possibility of continuation.

You will be working with 3 experienced qualified nurses along with 3 vets. The position is full time, Monday to Friday with very occasional weekend work.

Please send resumes and references to office@citybeachvet.com.au.

More information about our practice can be found at www.citybeachvet.com.au or call 08 9245 1977.

Nev Robertson BVSc MVS
Alan Wade BSc BVMS
---
Bedford Dianella Veterinary Centre, Bedford, Perth (posted 15th January)
Full Time Qualified Nurse
The team at Bedford-Dianella Vet Centre need an experienced Qualified Veterinary Nurse to replace one of our fabulous nurses who will be leaving us to have her first child.
Bedford-Dianella Vet Centre is privately owned with staff who genuinely enjoy their work. We pride ourselves on the relationships we have built with our clients over the years and intend to continue to build these relationships for years to come. We are a cheerful group who are approachable and helpful with any questions you may have. We are Gold Level Cat Friendly Clinic accredited with ASFM/ISFM. Using minimal restraint techniques, we aim to complete tasks and procedures so that patients, owners and staff remain stress free and safe. We have highly experienced vets and nurses with very well equipped and maintained facilities which enable us to provide outstanding patient care.
We need you to start in April 2019. We like everyone to be fresh and focused when at work and have excellent rosters to support this. You would work a variety of reception, surgical and hospital shifts.
The following skills and attributes are required:
Certificate IV or higher qualification and registration with VSB of WA

At least 2 years of qualified full-time experience in a veterinary clinic

Organisation skills including prioritising tasks, flexibility and initiative

Genuinely enjoy interacting with clients and providing high levels of customer service

Computer Literate (confident working with Cornerstone and IDEXX would be an advantage but not essential)

Great at working in a team or on your own

Clinical Skills (taking blood, placing catheters etc)

Excellent interpersonal skills

Sense of Humour

Confident in anaesthetic monitoring and equipment

Practice effective but gentle animal restraint procedures

Have a calm and rational approach to stressful and unexpected situations.

Open to new ideas
If you possess these qualities and would be interested in working with us, please email your cover letter, resume, VSB registration certificate and any other relevant documentation to admin@bedfordvet.com.au
We look forward to hearing from you!
Kelsey Bovell
Registered Veterinary Nurse
Practice Manager
---
Northern Territory Veterinary Services, Alice Springs, NT (posted 17th December) Full Time Experienced Vet Nurse

Veterinary Nurse - FULL TIME – NORTHERN TERRITORY VETERINARY SERVICES – ALICE SPRINGS (2017 NT Small Business of the Year – Telstra Business Awards)

Northern Territory Veterinary Services (Alice Vet Centre) is looking for someone to fill a position amongst our dedicated team of vets and nurses. Experience and/or qualifications in Vet Nursing is essential.

This is a busy companion animal practice based in the NT, currently staffed by a team of 4 vets, 4 nurses and one kennel hand. The practice is extremely well equipped and handles a large and varied caseload of dogs, cats, horses, native animals and exotic pets.

Equipment includes digital x-ray (table based, portable and dental), ultrasounds, endoscopes, in house Idexx lab machines, iM3 dental machine, fluid pumps, pulse ox, ECG and BP monitors, advanced orthopaedic equipment, fully computerized with Rx works.

We also operate Aboriginal Community Veterinary Services, providing services to remote indigenous communities throughout the whole NT. Visits last for 1 to 14 days, averaging 5 days duration and are often to spectacular and otherwise inaccessible areas.

The position involves all aspects of animal care and vet nursing including feeding, grooming, medical care of patients, cleaning, surgical nursing, inventory management, reception duties and visits accompanying vets to remote towns, stations and communities.

The practice is modern, computerised, air-conditioned, surrounded by some of the most spectacular country in Australia. Staff are supported to pursue continuing education and ongoing training.

The position is full time (38 hour week) with salary ranging from $45000 - $60000 depending on qualifications and experience. Assistance with accommodation may also be possible. Sponsorship is available for suitable overseas applicants.

Selection Criteria- Essential
Driver licence
Qualifications in vet nursing or 2 years full time experience in vet nursing
Good written and verbal communications skills
Proven ability to work in a team and independently
Basic ability with common and vet specific software
Selection Criteria- Highly Desirable
Unrestricted (manual) driver licence and experience with 4WD
5 years + experience in small animal/mixed practice
Experience with Rx Works
Proven ability to teach and supervise less experienced staff
Proven experience as a team leader
Alice Springs is a vibrant town of 28 000 with all major facilities including a hospital, schools, sporting clubs, restaurants, cinemas, ten pin bowling and loads of outdoor activities. It has a major airport with flights to most capitals daily. Camping, cycling, hiking, motor sports and all popular sports and games are some of the recreation activities.

Check out our website, www.ntvet.com.au

Sam McMahon and Alex Burleigh
08 8972 3599
info@ntvet.com.au
Northern Territory Veterinary Services
PO Box 1610
Katherine, NT 0851
---
---
Kookaburra Veterinary Employment reserves the right to edit or omit any advertisement at our discretion. We take no responsibility for the accuracy of any advertisement shown and will not be liable for any damages of any kind arising under any circumstances.