Emergency & Critical Care Vacancies
Summary: (please scroll down to see details of all jobs)
QLD - Townsville - multi-vet, small animal, Emergency Clinician
QLD - Gold Coast - multivet, small animal emergency practice
NSW - Sydney, North Shore - Casual after hours vets.
NSW - Sydney NW - North Ryde - SASH multivet, small animal practice, full time or casual ECC
NSW - Sydney E - Rose Bay - 5 vet, small animal emergency
NSW - Sydney W - Homebush West - Animal Referral Hospital - multivet, small animal, overnight ECC
NSW - Sydney W - Regentville - Emergency and Intensive Care - 2 vacancies
VIC - Melbourne NE - Collingwood - Centre for Animal Referral & Emergency
VIC - Melbourne NW - Kensington - Advanced Vetcare - 15 vet, small animal internship
SA - Adelaide - Kurralta Park - multivet, small animal emergency
WA - Osborne Park - Perth Veterinary Specialists Emergency Care - multivet, SA, ECC, full time & casual
WA - Perth - Murdoch University - 12 month Specialty training in Emergency and Critical Care - Veterinary education emphasis
---
COLLINGWOOD - JUNIOR EMERGENCY AND CRITICAL CARE
Are you Ready for a new challenge?
Junior Emergency and Critical Care Veterinarian required at CARE, Melbourne
Centre for Animal Referral and Emergency (CARE) is a brand-new, purpose-built emergency and specialist centre opening in the heart of Melbourne in May 2013. We are looking for a highly motivated individual with 2-4 years of veterinary experience, who has the desire to learn more about emergency and critical care medicine. We are able to provide excellent mentoring, guidance and a structured learning program. You will work closely with specialists in emergency and critical care, surgery and internal medicine on a daily basis. We also have a great team of experienced emergency vets and dedicated ICU nurses who will provide support and mentoring as well.
Our hospital facility includes a 24-hour emergency department, dedicated intensive care unit, a seminar room, physiotherapy, and good staff amenities. We have sourced high quality monitoring and diagnostic equipment (including Surgivet monitoring, Radiometer blood gases and Idexx laboratory equipment). We have digital (cassette-free) radiology, ultrasound, flexible and rigid endoscopy, ventilators, and CT. Our focus is to provide the best customer experience possible, combined with the best science and medicine available, centered around the "CARE" of the patient.
Availability for nights, weekends and public holidays is required. Benefits include an above-award salary package, 5 weeks annual leave, paid study leave, a staff wellness program, and vibrant and dynamic working environment.  For enquiries and applications please contact Dr. Merrin Hicks mhicks@carevetspecialists.com.au. Applications should include a letter of interest, a current resume and the names of 3 recent referees.

Back to top
---
GOLD COAST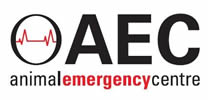 FULL TIME EMERGENCY VETERINARIAN
GOLD COAST, QLD
Are you becoming bored with vaccinations, skin conditions and anal gland expression?
OR are you looking for an exciting new career direction?
AEC Gold Coast is a purpose built, first class facility with up to date equipment and an exceptional team of vets and nurses who practice an exceptionally high standard of care for all their patients and are knowledgeable, approachable and highly supportive. 
An exciting opportunity exists for a Full time Veterinarian to join our dynamic and motivated team, with an immediate commencement date. Ideally this position would suit a Vet with two years' experience, who has a genuine interest in emergency medicine and who thrives in a fast paced, exciting environment.
The successful applicant would be required to work various rotational shifts on the AEC roster including evenings, overnights, weekends and public holidays.
The ideal candidate will have the following skills and expertise:
Qualifications: A minimum of 2 years' experience as a Veterinarian with a keen interest and or background in emergency medicine.
Ability to work efficiently and independently, and be committed to providing optimal patient care and timely reporting on treatment progress to our referring clinicians.
Exceptional organisation and communication skills
Flexible, adaptable and a positive 'can do' attitude!
Our successful candidate will have access to:
Endless opportunity for career advancement – we want you to grow with us
Access to our outstanding internal education program
Support for your professional progression through memberships
Ongoing career support – regular performance reviews and mentorship
Support both professionally and personally with proactive interaction with colleagues and the support team.
An attractive salary (commensurate with experience) will apply to the position.
If this role is the right one for you and you would like to become part of the dynamic AEC Gold Coast team, please send your application, including a cover letter and resume, outlining your suitability against the above mentioned criteria to:
Jessica Martin
Assistant HR Manager - AEC
jmartin@gxltd.com.au

Back to top
---
NORTH RYDE FULL TIME OR CASUAL
Emergency and Critical Care Veterinarian
The Small Animal Specialist Hospital (SASH), in North Ryde, is one of Sydney's most respected referral hospitals. It offers specialist referral in Ophthalmology, Oncology, Small Animal Surgery, Feline Medicine, Canine Medicine, Cardiology, Neurology, Dentistry and Anaesthesia.
Veterinary Emergency, Trauma and Intensive Care Unit (VetICU) operates within SASH and provides 24 hour emergency and critical care services for referring general practices as well as critical and afterhours care of SASH's in-hospital patients. It is staffed 24 hours by experienced emergency & critical care veterinarians and nurses, with the support of the specialists. It provides veterinary care and services according to our core values of Communication, Respect, Responsibility, Integrity, Compassion and Excellence
SASH VetICU is seeking highly motivated veterinarians with a keen interest in emergency and critical care. There are a number of positions available, full time and casual. The full time is a maternity relief position in the first instance with the opportunity for on going employment for the right applicant. The majority of shifts are after hours, with equal share of weekends and public holidays on a rotating basis.
The successful applicant will have at least three years general clinical experience and preference will be given to those with experience in emergency and critical care. A Membership of the Australian College of Veterinary Scientists in Emergency Medicine & Critical Care or equivalent qualification, or enrolment to sit the Membership exam, would be viewed favourably, but is not essential. A commitment to providing the best standard of care to our patients, clients, and referring veterinarians, is essential.
Remuneration and rewards to all our staff are above industry standards. Our VETicu vets work as a team, with a minimum of two on shift at any one time. SASH specialists and residents in each service are available after hours if required to discuss cases or perform surgery and procedures.
If you are interested in the prospect of working with a great team with plenty of support at all times from other vets and nurses in a hospital with excellent facilities and challenging and rewarding cases, please send a cover letter with your curriculum vitae to;
Human Resource Coordinator,
employment@sashvets.com
You can look at our fantastic facility, staff and services at www.sashvets.com.

Back to top
---
ROSE BAY
Do you look forward to the next vaccination? Scared of a GDV? Freak out when you get a blocked cat with K+>10? Enjoy being another cog in the machine? If so, this is possibly not the job for you!! On the other hand if you get a little thrill when thinking about the next interesting tough case you will see. If you like handing your cases over to the specialist who will manage them during the day and having a chat. You want to enjoy coming to work. If you understand that pets come with owners AND regular vets and on occasion we need to talk to them!. Well then, we might have something that will interest you!
The growing team at Eastside Veterinary Emergency & Specialists are looking for some more friends! We started out as an Emergency and Critical Care after hours centre and have recently expanded into offering internal medicine and surgical specialist referral services to the local area. The hospital has the usually toys such as digital radiology, ultrasound, endoscopy, ECG, ventilators, in house laboratory and more multi-parameter monitors than you can shake a critical case at.
The area is lovely with clients that are motivated and able to allow us to provide a high level of care to their pets. The feedback with get from our clients is outstanding and we would like to keep it that way! We care about our patients, we care about our clients, we care about our staff and we think this is what makes us a bit different. We don't feel we need to be the biggest place in town; we just want to provide top quality after hours and referral services to the Eastside of Sydney.
Our ideal is a clinician with emergency experience or a strong interest in medicine, though we are able to provide back-up for a smart and motivated vet with a solid clinical background and a winning smile. We are looking for someone to take some pressure off the practice manager so he can have time to write more ads like these and the odd protocol instead of typing them between a consult and an ultrasound. Hours wise you would be able to do an evening a week and at least 1 weekend a month.
Please email Adrian at adrian.simon@eastsidevets.com.au for more information on how to apply.
Eastside Veterinary Emergency & Specialists
10 Newcastle Street, Rose Bay, NSW, 2029 www.eastsidevets.com.au

Back to top
---
KENSINGTON New Position
Small Animal Emergency Internship - Starting June 2013
Applications are invited for a small animal emergency internship at Advanced Vetcare in Melbourne Australia.
One position is available for 12 months supporting the Emergency service with daily interactions with our specialist Small Animal Medicine and Surgery Service
Advanced Vetcare is a Specialist Veterinary Hospital with 24hr Emergency and Critical Care. Our staff include Specialists and Residents in Medicine and Surgery. Our centre is a well-equipped modern hospital with 16-slice CT, clinical pathology, arthroscopy, endoscopy, fluoroscopy and digital radiography permitting a high volume of interesting and challenging cases. We have excellent nursing support and aim to operate at the highest standard. If you would like a great start in Small Animal Practice and have a desire to gain further qualifications in Emergency, Surgery or Medicine and have the work ethic and motivation to be part of our team we welcome your application. This position is ideally suited to a motivated veterinarian with 1-2yrs clinical experience. The role does NOT include routine night shifts however weekend shifts are shared on a rotating basis.
Please click here to see photos
Conditions: Remuneration will be according to the Veterinary Surgeons Interim Award (2001) with 4 weeks annual leave and 1 week conference/study/residency application leave.
Please submit your resume with the contact details of three referees.
Contact:
Majella Snelling
Advanced Vetcare
26 Robertson Street Kensington 3031
t:03 9092 0400 f:03 9376 8567
www.advancedvetcare.com.au
majella.snelling@advancedvetcare.com.au

Back to top
---
KURRALTA PARK
New Position
The Adelaide Animal Emergency Centre needs a small animal veterinary surgeon to enjoy the amalgam of challenging and interesting cases that is emergency veterinary medicine. Offering a tantalizing escape from the routine of daily general practice, this job, with the support of our medical and surgical referral Veterinarians, will allow you to experience a high standard of emergency medicine.
You will have access to computed radiography with images produced by a state of the art Innovet specialist HF X-ray machine and all the other diagnostic tools to help you in your job. A modern up to date library will complement your learning within the clinic, at seminars and at conferences.
With a minimum of 2 years small animal experience, your desire to pursue membership of the ANZCVS will be actively supported. Our veterinary nurses are all certificate IV nurses and can handle just about anything you ask of them. They are all great people.
And the best bit about this job is that it is in Adelaide – one of the world's most livable cities. You will be working days and nights, weekends and public holidays. Naturally we want you to be well paid. For a 38 hour a week job you will be paid between $80K and $110K per year (pro rata if a part time position interests you) plus 9% superannuation depending on experience and qualifications. We know you will love this job and we know you will love Adelaide.
So become part of the new front of Veterinary Science – emergency veterinary medicine. To apply for this job please contact Ron Baker by phoning him on landline - 08 83710333 or on his mobile – 0409 812151. You can also Email your application to ron@bakerbusiness.com.au or post it to 119 Anzac Highway, Kurralta Park, South Australia, 5037.

Back to top
---
EMERGENCY & INTENSIVE CARE - WESTERN SYDNEY
Two veterinarians required for an overnight emergency and intensive care service in Western Sydney.
Full-time or Part-time positions available.
Are you a veterinarian who has a passion or talent for emergency and critical care?
Do you have at least 12 months experience working in a busy small animal practice?
International applicants with excellent spoken English are welcome to apply.
Our emergency and intensive care service caters for the Blue Mountains and Greater Penrith Valley.
Travel times from the Eastern end of the M4 to the hospital are less than 30 minutes.
Many of our vets live in inner Sydney or the Hills district.
We have our own Hospital group, employing 10 full-time veterinarians. The Hospitals are Mountains Animal Hospital, Nepean Animal Hospital, and St Clair Animal Hospital. We also service neighbouring practices.
The service is based at Nepean Animal Hospital, a purpose built Veterinary Hospital. Nepean Animal Hospital has all the facilities of a modern high-end general practice hospital, we have functioned as a 24 hour emergency service since 2005.
You will be very well supported and encouraged to pursue your academic as well as professional goals. All vets and nurses at our hospitals are engaged in continuing education.
Remuneration will be in line with similar facilities in NSW; in addition you will have your continuing education expenses, gym membership, and meals covered.
If you are interested in this opportunity to make a genuine difference to the wellbeing of a huge part of Australia's pet population, as well as work in a supportive environment committed to professional excellence please contact us with your CV, or LinkedIn profile ready. All enquiries should be directed to Tony Karolis:
E: tony@nepeananimalhospital.com.au
M: 0404 473947
W: www.nepeananimalhospital.com.au
A: 50 Mulgoa Road, Regentville, NSW, 2745.

Back to top
---
MURDOCH UNIVERSITY - PERTH
New Position
Murdoch University
School of Veterinary and Life Sciences
12 month Specialty Training - Veterinary Education Emphasis
(Graduate Diploma in Education - Tertiary and Adult G1025)
12 month Specialty training in Emergency and Critical Care - Veterinary education emphasis.
We are inviting applications for a training program in the above discipline. The Specialty Training Program with a Veterinary Education Emphasis is a year-­long training program in the College of Veterinary Medicine at Murdoch University in Western Australia. The training program offers experience in a specialty discipline with an emphasis on veterinary education with concurrent enrollment in a Graduate Diploma in Tertiary and Adult Education (G1025).
This position would suit a veterinary graduate with some experience in emergency practice interested in training in a university setting or pursuing a residency. The trainee will have close supervision and will be encouraged to pursue scholarly endeavors that compliment the program, such as public speaking and publication. Candidates should have a strong commitment to veterinary education and specialty training at the clinical and postgraduate level. Excellent written and verbal communication skills are required.
A tax - free stipend of $25,000 is offered to the student enrolled full-­time in the Graduate Diploma. Tuition fees for the graduate program will be paid. Application is restricted to candidates with Australian and New Zealand citizenship or permanent residency status unless the candidate can pay International Student Fees that would apply. Applicants must have a veterinary degree that can be registered in Western Australia.
The program begins in July 2013 with a Semester 2 start. Enquiries and applications can be forwarded to Dr Melissa Claus by email m.claus@murdoch.edu.au. Applications close May 24th, 2013 or until the position is filled. A letter of intent, current CV, copy of academic transcripts and names of three referees should be included. Candidates are chosen after a competitive selection process.

Back to top
---
SYDNEY, NORTH SHORE - CASUAL AFTER HOURS POSITION
CASUAL AFTER HOURS VET - NORTH SHORE VETERINARY SPECIALIST CENTRE
We are looking for some veterinarians interested in casual after hours shifts on weekends etc.  The shifts are some Friday overnight (9 pm to 8 am) ,  and Saturday overnights (10 pm to 8 am).  If you would interested in doing some of these shifts occasionally – ie 1 weekend in 4 etc then we'd like to hear from you.
Please click here to see photos
We will pay for 1-2 shifts of training prior to commencement, depending on your previous experience.
2 experienced nurses provide support at all times and there are specialist medicine and surgery clinicians available for backup if needed.  The facility is very well equipped and we support a high quality of work.

Queries to : John Culvenor 02 9436 1213   Email : jculvenor@northshorevet.com.au

Back to top
---
SYDNEY - HOMEBUSH

SYDNEY - EMERGENCY
The Animal Referral Hospital is looking for people interested in casual or part time shift work on nights and weekends with our emergency veterinary team.
Our specialist referral hospital, located at Homebush, provides 24-hour emergency and critical care, while our Baulkham Hills facility is open for emergency care after hours overnight and all through weekends and public holidays. Both hospitals are modern and extremely well equipped. There is 24/7 support both from our excellent nurses and ancilliary staff, and our large team of specialists are available on call. The caseload is interesting and stimulating.
Please click here to see photos
Applicants should be enthusiastic, experienced veterinarians with excellent clinical skills and a real interest in emergency medicine. A minimum of 3 years experience in general practice, or completion of an internship in Small Animal Medicine and/or Surgery is preferred. We offer excellent above award conditions and remuneration.
If you are interested, please email your CV and a covering letter to: Shayne Thomas BVSc, Manager, Accident Emergency and Critical Care Service, ARH.
Contact details: Email: s.thomas@arhvets.com
Animal Referral Hospital, 250 Parramatta Rd, Homebush West NSW 2140
Ph: (02) 9758 8666 Fax: (02) 9758 8880

Back to top
---
OSBORNE PARK - FULL TIME & CASUAL
Perth Veterinary Specialists (www.perthvetspecialists.com.au) is a leading, multidisciplinary private referral practice located in Osborne Park, in the inner Northern suburbs. On site are specialists in surgery, medicine, oncology, imaging and dermatology.
PVS Emergency Care is our recently launched emergency facility operating from the same location, caring for our diverse range of hospitalised patients, as well as seeing cases requiring after-hours veterinary treatment from local practitioners and the general public. Our aim is to provide competent, compassionate and affordable veterinary emergency care.
We are looking to expand our team of veterinarians, with both casual and full time senior roles available. Individuals will be required to care for hospitalised patients (including those under the care of specialist departments) in addition to seeing emergency cases as they present to the clinic. You will need to have excellent clinical, communication and teamwork skills, but also show initiative and ability to work under pressure. Senior vets will be expected to lead and direct junior vets and nurses on shift.

In working at PVS Emergency Care, you will have the opportunity to work in a large, cohesive team in a practice that treats some of Perth's most interesting and challenging cases.
Previous emergency experience is not a prerequisite. A mix of night and weekend shift work will be required.
Salary will be commensurate with experience. Flexible work packages will be considered.
For further information, please contact Dr Neal O'Connor via email (ecadmin@perthvetspecialists.com.au). All applications will be treated as confidential.
Applications should include a cover letter (outlining your experience), current CV and contact details for three referees.

Back to top
---
TOWNSVILLE
Work, Live & Play… in Paradise!
Work…
In a purpose-built, state of the art Emergency and Critical Care Hospital, supported by a team of expert, supportive and approachable Referral Clinicians, Emergency Clinicians and Nursing staff, providing the highest possible standards of emergency medicine to our clients and patients.
Supporting the surrounding Townsville Veterinary and Pet Owner populations, James Cook University Veterinary Emergency Clinic and Hospital is looking for a dedicated, passionate Emergency Clinician to join our well respected team.
The successful candidate would ideally possess the following skills and expertise:
Have at least 3-5 years of experience and a passion for Emergency Medicine.
Possess Membership of the Australian and New Zealand College of Veterinary Scientists or the desire to pursue this qualification in the area of emergency and critical care would be ideal and highly regarded.
Be accomplished and skilled in the areas of Small Animal Medicine & Surgery.
Have the ability to work independently and efficiently and be committed to providing the highest possible standards of patient care.
Strong leadership skills and ability to support and liaise with team members.
A genuine desire to supervise, tutor and mentor veterinary students during their clinical experience. 
Excellent communication and customer service skills.
A friendly, flexible and positive attitude.
The position(s) are full time position(s), although applicants looking for part time work are also encouraged to apply. The average weekly working roster is 3 x 12 hour shifts and salary is commensurate with experience.
We offer:
5 weeks Annual Leave
1 week annual Study Leave
In-house training, including MANZCVSc study-list tutorials every fortnight, weekly journal club, weekly case rounds
Opportunity to participate in research and community education programs is also encouraged and is central to JCU's position as a respected and integral member of the North Queensland veterinary and wider community.
Live… Play…
Picturesque Townsville is located on the doorstep to the natural wonders of Tropical North Queensland and whether you are a naturalist or prefer your sports to be as fast paced as your emergency medicine, from the depths of the Great Barrier Reef to the heights of Paluma National Park, Townsville has something to please everyone. Well supported by large University, Defence, Healthcare and Mining populations, Townsville's population of 180 000 is growing up quickly. With an impressive café & restaurant culture, a sporting, entertainment and cultural calendar to cater to all tastes, all located in a safe, secure, ideal environment to raise your family, Townsville is the first choice for lifestyle, family and fun!
Come… work… live… play… & love Townsville!
For more information, please contact or submit your application, including your current CV, and a statement of what you can bring to the position, to Mrs Olwen Hughes. Email: olwen.hughes@jcu.edu.au Ph: 07 4781 3449

Back to top
---
Kookaburra Veterinary Employment reserves the right to edit or omit any advertisement at our discretion. We take no responsibility for the accuracy of any advertisement shown and will not be liable for any damages of any kind arising under any circumstances.