Vet Nurses and other support staff
Positions Available in Industry & Non-Clinical Jobs
including Kennel/Cattery Attendants & other Animal Care
---
Australian College of Applied Animal Studies, Narre Warren North, VIC (posted 8th January) February Vet Nurse Course
10th February 2020 Intake
Applications are now open for students to enrol in the February 2020 intake for ACM40418 Certificate IV in Veterinary Nursing qualification at Australian College of Applied Animal Studies (ACAAS). Prospective students for February 2020 intake need to be available for Tour and Interviews on either Monday 13th January or Thursday 16th January. If accepted, students need to attend an Induction/Enrolment day on Thursday 6th February, ready to commence on Monday 10th February.
Students DO NOT need to be working in a veterinary practice to apply for this course, however ACM40418 requires a pre-requisite for all applicants to have a minimum of Certificate II in Animal Studies. If the student has industry experience but no qualification, then a Pre-Requisite Assessment process can be completed through ACAAS.
Training takes place in a purpose built facility at Narre Warren North. Experience in nursing small animals is delivered at WoofPurNay Narre Warren North and for those wishing to do the Equine speciality, at South Eastern Equine Hospital. For those that want to enrol in the Equine Elective they will need to complete a pre-requisite process called  Recognition of  Prior Learning (RPL) in Horse Safety & Behaviour. Further information can be provided by email us at info@acaas.vic.edu.au
The Certificate IV in Veterinary Nursing is completed over a two year period with students attending the College one day a week for the theory component and two mentoring sessions per fortnight, allowing students to be employed in casual /part-time positions. Some sessions are on weekends and in the evening to accommodate student requirements.
ACAAS will provide practical placements in a variety of animal industry placements e.g. Veterinary Practice, retail, dog behaviour school.
Due to the large number of applicants we receive, we select students through an Interview process. Interviews take place arrangement. For further information, to make an appointment for a tour of the facilities and subsequent interview please email info@acaas.vic.edu.au
357-359 Belgrave Hallam Road, Narre Warren North - Vic 3804, Tel: 03) 9796 9583
ACAAS is closed from 20th December 2019 and reopening on Monday 13th January 2020. During this period, applicants can email to info@acaas.vic.edu.au and a staff member will respond
---
DLC Australia Pty Limited, Vic, SA, TAS (posted 1st January) Business Develpment Manager
BUSINESS DEVELOPMENT MANAGER (VIC, SA, TAS)
DLC Vet Pty Ltd is a well-established, highly successful and growing Veterinary and Medical Equipment business established in 1976.
You will have experience in business development and a successful track record in obtaining and maintaining that business once it has been won. You will have excellent communication skills, be self-motivated and have the ability to take this business to the next level.
On a daily basis you will be prospecting and winning new business opportunities, promoting new product lines and building solid relationships with our customers.
Responsibilities:
Search for new business by cold calling and visiting new prospective customer

Maintaining existing client base

Develop new supplier & customer relationships – Local & Interstate

New product development

Generating new business
To be successful, you will need to possess the following qualities or experience:
A proven successful track record of sales performance of 3 + years

A proven ability to negotiate with all levels of management

Demonstrate high competency with MS Office suite packages

The ability to work autonomously

Have excellent written and oral communication

Present professionally

Be a self-starter and a highly motivated individual

Industry knowledge is highly desirable.
Benefits and Rewards:
Excellent base salary package/commission + Car Allowance + Extras + Bonus.
Please send your application to: employment@dlc.com.au
Tel: 03 9360 9700
---
Veterinary Referral Hospital, Dandenong (posted 23rd December) Medical Imaging Technologist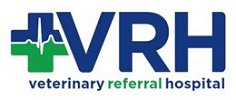 MRI / CT Radiographer - Medical Imaging Technologist
Salary $75,000 - $90,000 – Full and Part Time availability
Veterinary Referral Hospital is Melbourne's newest specialist level facility for pets. The hospital has been designed and built specifically to provide the highest standards of patient care, optimised workflow and integrated specialist disciplines for optimal outcomes.
The role – A rare opportunity!
VRH offers the opportunity for experienced radiographers to enter the amazing and compassionate world of the veterinary profession. Our senior radiographer requires additional support to optimise the imaging team and service provision for all departments; Emergency, Critical Care, Internal Medicine and Surgery. Flexible, full and part-time hours are available within the imaging department's hours of operation;
Monday to Friday 8:45am-5pm, no weekends or on-call.
This role will be focused on MRI, CT and X-ray with a varied case mix. Remuneration commensurate with experience and skills and in line with advanced radiographer positions.
The hospital is a convenient drive from most locations in Melbourne approximately 30 mins via highways from the City, Bayside and Peninsula with on-site secure parking. We are also conveniently located with public transport.
The imaging department is complete with;
1.5T GE Creator MRI
GE Optima 16-slice CT
Ultrasound, Digital Radiography and Fluoroscopy/Image Intensifier
Both the CT and the MRI were custom-built acquisitions for VRH and are industry-leading in their capabilities. The units are linked by a central control room that enables convenience of operation and patient transition as required. The advanced imaging suite also includes an adjacent image viewing station for Radiologists all via fob-key restricted-access system.
Please click here to see photos!

Experience;
Expertise in operating GE Creator 1.5T MRI
Expertise in operating GE Optima 16-Slice CT
Veterinary experience highly desirable
Current licensing/professional memberships
Applications;
If you would like to be a part of this exciting and friendly referral hospital please submit CV and Cover letter to Michael.wilhelm@vrh247.com.au
---
Sydney Veterinary Emergency & Specialists, Rosebery, NSW (posted 6th December) Full Time Billing Administrator
Billing Administrator
Overview:

Sydney Veterinary Emergency and Specialists is seeking a permanent full time billing compliance administrator, preferably with a veterinary nurse background but not a must.
We are:

A state of the art, purpose built, 1000 square meter emergency and referral veterinary hospital located in Rosebery.
You are:

A veterinary nurse who is looking to decrease the physical side of the job while using their experience to keep track of account and billing.
Roster:

40 hours per week over 4 days, currently Monday, Tuesday, Thursday and Friday with the ability to provide cover on some public holidays, annual leave, sick leave etc.
Responsibilities and daily task:

Charging:

Ensure that the services that are requested by the veterinarian are consistent with what is charged by reviewing the tax invoice, estimate and medical history
Charging up any missed charges to patient tax invoice
Monitor and report on all discounts applied

Medical record keeping

Ensure that the services that are requested by the veterinarian are consistent with what is documented in the medical record by reviewing the tax invoice, estimate and medical history
Send a copy of the estimate/consent form to all clients via email

Accounts:

Prepare weekly and monthly summary accounts reports
Chase clients who lapse on their payment plans
Keep record of payment plans and their agreed upon terms
Organise VetPay, ZipMoney, Ezidebit etc for clients
Send accounts to debt collections as required

Reporting

Perform audits to ensure billing procedures follow the Organization's and regulatory guidelines. Report results back to department managers and work with department to correct the process and implement solutions.
Provide reports to Operations Manager on outstanding accounts, lapses in payments, required refunds, suggestions of debt collection

Protocols:

Ensure that the services requested by the veterinarian are consistent hospital policies/protocol
Participate and develop internal controls to target revenue recovery throughout the organization

Communications

Financial update to clients
Answer client billing questions
Obtain further deposits from clients as required
Daily client call backs
Liaise with other staff members to obtain information pertaining to accounts and the maintenance of accounts
Alerting operations manager to any discrepancies, unauthorised discounts, required refunds or anomalies found
Skills:

Excellent communication skills that utilise empathy with clients while remaining true to our protocols

Fastidious with a keen eye for detail
Preferred qualifications:

Veterinary Nurse experience

Minimum of 2 years clinical experience

Auditing experience preferably with a veterinary, healthcare or insurance company is a plus

Working knowledge of medical terminology, patient care services and medical record chart documentation

Experience with Smartflow, OPENVPMS, and XERO desirable but not a must
To apply please follow this link: https://eastsidevets.wufoo.com/forms/suhsngy13o79jc/
---
---
Kookaburra Veterinary Employment reserves the right to edit or omit any advertisement at our discretion. We take no responsibility for the accuracy of any advertisement shown and will not be liable for any damages of any kind arising under any circumstances.