Vet Nurses and other support staff
Positions Available in Industry & Non-Clinical Jobs
including Kennel/Cattery Attendants & other Animal Care
---
Knose Pet Care, Work From Home, WA (posted 22nd February) Full or Part Time Claims Advocate

Full or part-time, work from home, Pet Claims Experience Advocate
Full- time, part-time, during your kid's school hours or late at night.
We're looking for an empathetic, animal-loving individual to join our team of Claims Experience Advocates. If you have veterinary clinic expertise and a passion for helping others read on! Oh, and work from home and flexibly is our preferred working style.
The Role
In this role you'll work closely with our Head Vet, Claims Manager and other advocates to settle pet claims while defying customer expectation along the way. With a customer first mind set you will be responsible for handling claims for veterinary costs while showing your empathy and kindness to our furry friends and their parents.
You

Vet Nurse training and experience

A passion for support customers and their pets

Excellent verbal and written communication

Organised and able to meet deadlines

Passion for change and innovation

Ability to make decisions

Ability to learn new systems quickly with knowledge of Microsoft office or equivalent software.
The Company
Pet Insurance can feel complicated but it doesn't have to be. Knose is taking a different approach to Pet Insurance - We want pet owners to understand their Pet Insurance so our design principle is 'simple'. This principle drives how we constantly improve, whether it's the product, our processes or how we communicate.
Location
Work from home.
How to Apply
Email your resume to info@knose.com.au
Visit www.knose.com.au to find out more about how we're different.
---
Boorowa Vet Clinic, Boorowa, South West Slopes NSW (posted 18th February) Veterinary Technician
Veterinary Technician - Full Time
We have an exciting and rare opportunity for a veterinary technician who has a passion for sheep reproduction! This position will enable you to build your knowledge and experience in a wide variety of sheep technical skills and give you the chance to work both in clinic and on farm with producers.
We are seeking a technician who will assist the veterinarian with;
Artificial insemination (AI) in sheep

Cattle pregnancy testing

Sheep pregnancy scanning

Preparing paperwork for Brucellosis and Johnes Accreditations

Write up programs and prepare drugs for AI programs

Prepare equipment for farm visits

Semen collection including –

Keeping records of semen stored

Taking semen orders

Preparing orders for dispatch

Cleaning glassware after collection

Managing the schedule for all large animal work

Receptionist and vet nursing duties as necessary (when quiet/off season)
Our ideal employee will have experience in some of these areas. They will also be able to demonstrate a great attention to detail, be accurate in all record keeping, have skills to be able to think and plan ahead, enjoy client interaction and be a positive team member.
Boorowa is located 1.5 hours from Canberra and 3.5 hours from Sydney. It is small but boasts some great coffee shops, a vibrant community with lots of sporting clubs and a gym. Both Young, Yass and Cowra are an easy drive.
The role is a full-time position and the salary will be based on the level of skills and experience of the applicant.
Please contact Taryn Buhagiar 02 6385 3877 for more information or email your application (covering letter and resume) to: ron@boorowavetclinic.com.au
Applications will be closing on Friday 12th March.
---
University of Queensland, Gatton SE QLD (posted 15th February) Education and Training Coordinator - Veterinary Nursing
UQ SKILLS, FACULTY OF SCIENCE, THE UNIVERSITY OF QUEENSLAND, GATTON, AUSTRALIA
Education and Training Coordinator - Veterinary Nursing
The Faculty of Science is an internationally recognised provider of education and research, home to some of the world's most innovative scientists, teachers, science programs and commercial ventures and is one of the largest science groupings in Australia.
Through its schools and centres, the Faculty unites the disciplines of agriculture and animals, biomedical and biological sciences, chemistry, earth sciences, food sciences, geography, marine science, mathematics and physics, the environment and veterinary science.
With strong links between the enabling and applied sciences, UQ researchers and graduates are working on a wide range of ground-breaking projects, from supercharging vaccine production to fighting the world's next epidemic to digitally mapping the Great Barrier Reef.
About This Opportunity
The Education and Training Coordinator – Veterinary Nursing is a key position in the delivery of vocational training and education for UQ Skills. This position provides vocational teaching in Veterinary Nursing.
The Education and Training Coordinator – Veterinary Nursing is also responsible for the facilitation and coordination of teaching, assessment and effective delivery of programs. The Education and Training Coordinator will also support the Training Manager in the adherence to and implementation of regulatory compliance obligations in Vocational Education within their discipline area.
This position is located at The University of Queensland's picturesque Gatton Campus. Gatton Campus, UQ combines its Queensland Agricultural College heritage with modern research and teaching facilities in agriculture, agribusiness and veterinary science. Just over an hour's drive west of Brisbane and five kilometres from the local township, the 1068-hectare Gatton campus offers a relaxed, friendly atmosphere and world-class facilities including the Queensland Animal Science Precinct, the UQ Veterinary Medical Centre, Gatton Research Dairy, nursery and glasshouse facilities, the southern hemisphere's largest PV solar array research facility, and a pesticide wind tunnel facility. The campus also operates several commercial plant and animal production units in rural technologies to support teaching, research and hands-on training.
Our Ideal Candidate
To be competitive for this role you will have a diploma qualification or higher in Veterinary Nursing along with at least two years relevant work experience in a Registered Training Organisation (RTO) as a trainer and assessor. You will also have completed a Certificate IV in Training and Assessment (TAE40116) or equivalent.
To be successful in the role you will also need experience and proficiency in teaching and assessment practices within your discipline area, with an ability to problem solve and adapt where required to meet set objectives around teaching and assessment. You will also have experience in exercising in judgement, coordination and mentoring within a teaching team to produce high quality, teaching focused outcomes
You must have ongoing unrestricted work rights in Australia to apply for this opportunity.
We value diversity and inclusion, and actively encourage applications from those who bring diversity to the University. Our Diversity and Inclusion webpage contains further information if you require additional support. Accessibility requirements and/or adjustments can be directed to recruitment@uq.edu.au.
What We Can Offer
This is a full-time, fixed term position for up to 1 year at HEW level 5.
The full-time equivalent base salary will be in the range $70,796 - $78,852, plus super of up to 17%.
You will be able to take advantage of UQ Sport Facilities, recreation leave loading (of 17.5%), salary sacrificing options, on-campus childcare, discounted private health insurance, free parking, discounted veterinary access, development programs and many other benefits.
For further information, please review The University of Queensland's Enterprise Bargaining Agreement 2018-2021.
Questions?
To discuss this role please contact Mr Dane Ivicevic, email; d.ivicevic@uq.edu.au
Want to Apply?
To submit an application for this role, go to https://search.careers.uq.edu.au/caw/en/job/511377/education-and-training-coordinator-veterinary-nursing and use the Apply button. All applicants must supply the following documents:
Cover letter addressing key selection criteria
Resume
Applications will be reviewed as received. Candidates may be interviewed prior to the job closing date. We encourage candidates to apply as soon as possible. The University of Queensland reserves the right to close this application process early.
Applications close: 12 March 2021
Job No: 511377
---
Cat Haven Veterinary Hospital, Shenton Park, WA (posted 15th February) Full Time Foster Manager - 12 Months
Cat Haven is WA's premier cat welfare Organisation. We are an open admission shelter that has been in operation since 1961, taking in over 8000 cats and kittens each year. Operating under the Getting to Zero model, our aim is to rescue and rehome as many cats as possible.
Cat Haven's foster program is directly responsible for saving the lives of thousands of cats and kittens. Foster carers voluntarily look after cats in their own homes until they are adopted, often taking on cats that needs special care, for medical or behavioural reasons. Our foster carers are literally life savers!
Cat Haven is currently searching for a Foster Manager to join our team! Reporting to the CEO, your main responsibilities will include:
Managing a small team of staff and volunteers including day to day support, recruitment of foster carers, rostering, training and performance management
Working with other departments within Cat Haven to ensure that cats and kittens are sent to foster and returned for adoption (if required) in a timely manner
Management of foster cats within their foster homes, including dealing with escalated complaints and requests
Assisting with the creation of, and managing budgets for the foster department
Assisting with the overall improvement of processes and efficiencies of both the foster team, and Cat Haven as a whole
To be successful in this role, you will possess the following:
Proven experience managing a team, working to KPI's and budgets
Previous experience working with animals, ideally within a shelter environment
The ability to problem solve in a busy, fast-paced environment
Excellent written and verbal communication skills
Computer literacy, including the use of MS Office and previous database experience
Physically fit with the ability to lift up to 10kg on a regular basis
Being a part of the foster team is a truly rewarding experience – be directly responsible for the amazing transformations these cats undergo when they settle into their foster homes! Cat Haven also offers bespoke training in regards to cat handling, and of course kitten cuddles are included!
Cat Haven is a seven day trading operation. This role is offered on a twelve month contract for 38 hours per week.
Cat Haven is an open admission shelter. To find out more about Cat Haven and what we do, please visit www.cathaven.com.au.
To apply, please email your cover letter and CV to samantha.holliday@cathaven.com.au
---
IDEXX Laboratories, Rydalmere NSW (posted 11th February) Account Manager Southern NSW
The Opportunity
As we continue to invest in innovative and market leading diagnostics and technology that increases the standard of care to the veterinary market, we have a new opportunity for an experienced and dynamic Account Manager with a strong knowledge of the animal health, diagnostic or veterinary industries to join our growing team.   The new addition to the team and will be looking after areas with a large potential to grow & develop, covering Southern NSW, Southern Highlands, ACT and a regional territory of Wagga Wagga. The Account Manager will manage relationships with existing Veterinary clinics, while identifying potential areas for new customers, new business development & growth.
You will have
A proven sales track record
A demonstrated record of providing exceptional customer service and responsiveness
Outstanding organisation and territory management skills
Exceptional communication skills and ability to understand and share technical information
Superior relationship building skills to create long term business opportunities and customer loyalty
Experience selling diagnostic equipment and/or laboratory products and services is highly regarded
A desire to make a difference to animal health.
Why IDEXX?
We're proud of the work we do, because our work matters. An innovation leader in every industry we serve, we follow our Purpose and Guiding Principles to help pet owners worldwide keep their companion animals healthy and happy, to ensure safe drinking water for billions, and to help farmers protect livestock and poultry from disease. We have customers in over 175 countries and a global workforce of over 9,000 talented people.
So, what does that mean for you?
We enrich the livelihoods of our employees with a positive and respectful work culture that embraces challenges and encourages learning and discovery.   At IDEXX, you will be supported by:
An opportunity to join a global market leader that continues to reinvest $100M per annum into research and development devoted to diagnostics.  This means a continuous healthy pipeline
Opportunity to build relationships with veterinarians that value and respect our offering
Flexibility to manage your schedule
Work within a collaborative and growing team environment
Competitive compensation including uncapped commission, incentives & benefits, while enjoying purposeful work that drives improvement. 
Ongoing health and wellness activities, platforms and programs, as well as voluntary community leave entitlements.
Free onsite parking and flexibility to work from home at times
Yes, we have 'bring your pet to work' days!!
Most importantly, this role offers you an opportunity to make a difference and positively impact the community alongside a fantastic local team who pursue our purpose with passion
Let's pursue what matters together!
To learn more about what we do at IDEXX or to see what it's like to work at IDEXX in Australia & New Zealand, please visit www.idexx.com.au/en-au
Click APPLY or contact Kat at Kathryn-Kelly@idexx.com
---
Fuzzy, The Pet Parent Company, California, USA (posted 5th February) Remote Telehealth, Flexible Hours
Fuzzy, The Pet Parent Company is a digital pet health company, providing industry leading products and professional services with the mission of extending pet lives through greater access to veterinary care and education.
In this increasingly digital economy, we believe that there is an enormous opportunity to use technology to bring veterinary expertise to the living rooms and back yards of the 85 million American households that own a pet. Our valued customers subscribe to our digital health experience platform to get professional, point-of-need advice about all manner of at any time, day or night.
Who you are:

CVT, RVT, or LVT, currently working on accreditation, or a current DVM student

You love pets and are passionate about helping owners be awesome pet parents

Excited about the potential for digital transformation in veterinary medicine and you want to make a BIG impact on pet health

Enthusiasm, collegiality, and integrity are at the core of who you are and how you work

Reliable, accountable, and find joy in your chosen profession
What you'll do:

Provide Fuzzy's Pet Parents with a compassionate, thorough, and a medically excellent telehealth experience

Use your expertise and training to triage inbound emails and chats to mitigate a variety of situations

Provide counsel to customers experiencing urgent, emergency issues and needing to stabilize their pet in order to get them to a proper care facility

Talk owners through minor issues and provide general advice on matters related to mild food allergies, nutrition, dermatology, and parasites
Fuzzy - The Pet Parent Company, is headquartered in San Francisco, CA. We are an Equal Opportunity Employer dedicated to building diversity as a core principle of our identity.
This a remote-eligible, contract position. We are open to flexible scheduling, in order best serve customers throughout the United States.
To apply, please click here.
---
Divine Creatures, Willoughby, NSW (posted 2nd February)
DEDICATED CAT LOVING VETERINARY NURSE REQUIRED!
Do you remember why you first became a Veterinary Nurse? To 'care' for animals and often these fundamental skills and practices are lost in a busy veterinary practice!
We have an exciting opportunity for a qualified Veterinary Nurse to use her expert knowledge in a rapidly growing luxury cat resort.
A position is available for the right person who must be committed to the care and well-being of all cats, have a strong work ethic, take pride in themselves, and the work that they are required to do. The position holds significant responsibility requiring you to showcase your Veterinary Nursing detective work and triage skills for each and every one of the 70+ cats we often have in our care. Triaging is a key skill required for the position and detecting any cats who require intervention. In addition, we require a competent Veterinary nurse who has the confidence to medicate orally and subcutaneously, administer sub cut fluids, enema's and other basic Veterinary Nursing skills.
This is primarily a cat caring position although retail and administration work such as taking bookings and answering phone calls which will bring diversity and fun to your working week. Great interpersonal skills and an excellent phone manner are a must.
The position is an 8 days per fortnight which would include every second Saturday and Sunday. The applicant must be flexible, able to work public holidays and extra shifts on school holidays. Paying well above award wages come and be a part of our fun team where we literally get paid to cuddle cats!!
Applicants must have reliable transport and live within reasonable travelling distance to the business. Please note some work can be strenuous. Applicants must be able to climb stairs easily and use a small ladder (for cage cleaning).
The Successful Applicant Will:
Have a passion for cats and preferable own cats yourself
Be a qualified Veterinary Nurse although Veterinary Nursing students will be considered
Have several years industry experience
Work confidently unsupervised and independently
Have sound knowledge of all aspects in cat care
Go above and beyond in all aspects of their work
Have pride in their work & maintain a 'spotless' look of the cattery
Be polite and courteous
Will not be afraid to ask questions
Have a can-do attitude and willingness to learn quickly
Have owner ship in their position & seek extra responsibility.
Suitable applicants will be interviewed and short listed. A second round 2 hour on the job assessment will then be offered to successful applicants before a final decision is made. Although we require experience in the industry, we will offer full training and above award wages.
Being a busy fast growing facility we urge applicant to email only.
Please send a cover letter and resume to: Jules jules@divinecreatures.com.au
Please go to our website before applying to be sure that this is the right position for you - www.divinecreatures.com.au
---
Pups4Fun, Fisher, ACT (posted 29th January)
POSITIONS VACANT
FULL TIME
DOG DAYCARE ATTENDANT
ABOUT THE ROLE
Pups4Fun have opportunities for new team members to begin training for a career in the pet industry.
Pups4Fun cater to over 570 dogs per week throughout three streams of daycare from young puppies to adult dogs, and our busy grooming salon and group dog walking program.
We have a team of over 40 staff including dog groomers, animal attendants and administrative staff.
We are looking for team members to train across all business areas including dog daycare and grooming. The role will require applicants to train and work in:

Out n' About Daycare.


Driving dogs to and from our private dog park, managing large group play, basic training and behaviour modification, taking dogs on outings in public and customer service.


Specialised Daycare.


Building and training young puppies to be well mannered confident dogs. Observing body language and temperament and providing advice to owners. Behaviour modification and customer service.


Dog grooming.


Perform bathing and drying of dogs with differing coat types and preparing them for grooming.
BENEFITS
You'll be working alongside an experienced team who place a large emphasis on education and learning.
We have monthly staff training sessions and a comprehensive online learning program and induction.
WHO WE ARE LOOKING FOR
We are looking for dynamic motivated people who are looking for a career in the dog industry.

Working with dogs is hard physical work.
You must be physically fit and able to work long shifts in a physically and mentally demanding role.
You must be motivated to learn, and be keen to undertake your own personal development.
Applicants must hold a manual drivers licence and be willing and able to confidently drive large vehicle live loads.

You should have great communication skills, and be honest and reliable.

Creativity and vision would be a huge bonus.
We love people who bring new ideas to the team and love to embrace change.
Our team bring previous life and job experiences and we welcome team members from other areas of the work force.

We work and hire by our Pups4Fun values which you can read below.
If you don't feel that you can live these values while at work, then this role is not for you.
Pups4Fun Values
HOW TO APPLY

If you have any questions please email Dallas at info@pups4fun.com.au
---
Animal Aid Veterinary Clinic, Coldstream, Vic (posted 28th January) Cat Shelter Manager
Shelter Cattery Manager
Full Time
Location – Coldstream (50 mins from CBD)
Salary Range – Animal Care and Veterinary Services award level 5 or above depending on experience.
Looking for an opportunity with a difference; a role with strong emotional reward and a sense of purpose?
Located in Coldstream, only 50 minutes from the city, we are at the gateway of the picturesque Yarra Valley. The Victorian Animal Aid Trust (Animal Aid) has been serving the local community since 1935, caring for and re-homing countless lost, abused and unwanted companion animals.
Click here to see photos!
We are seeking someone with proven experience in a shelter or veterinary environment to manage our Shelter Cattery. You will have validated knowledge of feline animal management practices, feline behaviour assessment skills, and the ability to lead with intelligence and enthusiasm. Prior experience in a shelter or veterinary environment is essential.  
As the Shelter Cattery Manager, you will be leading a team of dedicated staff and volunteers to deliver excellence in animal welfare and customer service. We are looking for someone who is highly motivated, has a drive to succeed and the energy to make a difference in animal welfare.
Our Shelter Cattery is brand new, with a modern, pleasant, and functional environment for cats and people. We are well supported with experienced staff and a large volunteer workforce. As the Shelter Cattery Manager, you will be a fundamental part of our animal welfare mission and be working with a great team.
More broadly, this role is an integral part of our greater animal welfare mission; delivered by a team of dedicated staff and volunteers across Animal Aid businesses including Shelters, Boarding Facilities, Grooming Services, Animal Training, Retail, Fundraising and Community Engagement.
SELECTION CRITERIA
Essential Criteria
Proven experience in a shelter or veterinary environment.
Demonstrated experience in animal management practices.
Experience with animal behavior assessments and knowledge of feline behavior.
Significant emotional intelligence and a proven track record in leading people.
Desirable Criteria
Formal qualifications in animal management or veterinary nursing highly regarded.
Experience in local government animal management.
To apply please submit your letter of application addressing the selection criteria and resume to Ariel Jennings, Human Resources Manager via email ajennings@animalaid.org.au
---
Racing Queensland Limited, Northside Brisbane (posted 25th January) Qld Off-The-Track Program Manager
Qld Off-The-Track Program Manager
Maximise post-racing opportunities for retired racehorses in Qld
Develop, lead, implement and report on the QOTT Program strategies, plans and initiatives
Tri-code Principal Racing Authority in Brisbane Northside location
Role Summary
Direct management the Qld Off-The-Track Program to ensure racing aftercare objectives for Thoroughbreds and Standardbreds are achieved.
The Opportunity
Racing Queensland (RQ) is committed to strengthening the importance of animal care and are pleased to be recruiting for the newly created position of Qld Off-The Track (QOTT) Program Manager.
Reporting to the Animal Care Manager, and accountable to the QOTT Board on QOTT program deliverables, the QOTT Program Manager will develop, lead, implement and report on the QOTT Program strategies, plans and initiatives.
This is a full time, 12-month fixed term position (initially) with the primary purpose of the role to maximise the post-racing opportunities for Queensland's retired racehorses and to establish and govern a retraining/rehoming program for Thoroughbred and Standardbred horses, bred for racing. This will include developing a risk-based framework and forming partnerships with stakeholders to support the transition of Thoroughbreds and Standardbreds from racing or breeding activities to retirement.
The QOTT Program Manager will work collaboratively with a range of industry stakeholders, engage with Racing Queensland's executive leadership team and the Queensland Racing Integrity Commission (QRIC) to ensure racing aftercare initiatives are developed, delivered and optimised.
The Success Profile
This is an exceptional opportunity for a candidate with strong fiscal, governance, project management, risk mitigation and continuous improvement skills, along with the ability to communicate, influence and engage with industry stakeholders at every level. 
As a trusted and credible advisor you will think strategically and translate this into recommendations and practical operational outcomes for the QOTT Program.   It is essential that you have a genuine commitment, care and desire to maximise opportunities for Thorougbreds and Standardbreds exiting the industry, balanced with an understanding of the commercial realities of the racing industry.  
You will also have:
Demonstrated working knowledge of the Thoroughbred, Standardbred and/or equestrian industry
A tertiary qualification in Commerce, Business, Project Management, Equine Studies, Equine Science, Equine Business Management or related field with commensurate demonstrated experience in a similar role is highly desirable
Proven ability to develop and execute on strategy and provide technical advice, coaching, guidance and mentoring employees
Demonstrated ability to form and govern strategic partnerships
Proven monitoring and evaluation skills along with the ability to maintain, interpret and analyse data
Strong ability to develop and drive governance processes including audits and continuous process improvement
Ability to influence internal and external stakeholders and drive an industry-centric service culture.
Ability to consult, negotiate, communicate and influence outcomes when there are conflicting interests or differences of opinion.
Exceptional interpersonal agility to manage competing needs of stakeholders.
Demonstrated ability to use tact and diplomacy when managing conflict.
Superior ability to deal with complexity and ambiguity, work under pressure, demonstrate resilience and make effective decisions and recommendations.
Racing industry experience and/or knowledge is highly desirable
RQ is a fast-paced, dynamic environment where your resilience and ability to think on your feet will be key factors to your success. With your results-driven attitude and forward-thinking style, you will build trust and credibility with all stakeholder groups through superior interpersonal skills.
This role affords the scope to realise the significant professional uplift of working for a tri-code Principal Racing Authority. We recruit values-aligned people into Racing Queensland who lead by example and thrive on delivering results in a high performance culture.
The Organisation: Racing Queensland
Racing Queensland is a statutory body whose primary purpose is to promote, enhance and provide a platform to service the industry across three codes of racing: Thoroughbred, Greyhound and Harness.
RQ's vision is to connect people through the thrill of racing, and its mission is to be Queensland's number #1 sport.
Benefits and Perks
We have generous employee benefits such as EAP, an innovative reward and recognition program offering perks and discounts and best practice HR policies offering flexible working arrangements, paid parental and volunteering leave, talent management and performance development. We also provide annual flu vaccinations, weekly fruit deliveries, corporate massages, mental health first aid officers and access to an on-site gym as we value your health and well-being.
To be considered for this exciting opportunity click 'APPLY" now to submit your:
Covering letter outlining your experience and suitability
Current resume
To request a position description for the role, email People and Performance: hr@racingqueensland.com.au
Please note the following special requirements and working conditions that apply:
Availability to work on weekends/public holidays when required
Availability to travel intrastate and interstate when required
Must hold a current drivers licence
May be required to undergo a criminal history check
Must have the right to work in Australia
Understanding/passion/willingness to learn about the sport of racing and nuances associated with the industry
---
Provet Pty Ltd, Malaga, WA (posted 22nd January) Client Service Officer
Client Service Officer – Veterinary & Animal Health
Do you have Animal Health experience and a passion for customers? Then we want to hear from you!
The Provet team is part of Covetrus as the premier leading veterinary distributor in Australasia and has a long history of innovation, continuous improvement, and excellence in customer service to our vet and veterinary practice clients.
As the Customer Service Officer to our Veterinary Practice Clients, you will be part of a collaborative team committed to excellent customer service delivery in support of our highly valued Veterinary customers. You will be a team player as part of a small team with a strong work ethic with experience delivering high levels of customer service managing a wide variety of client queries, advice and troubleshooting, call handling, order processing and administration skills.
Your main responsibilities will be;

Answer customer calls to handle general product and order queries.

Manage and resolve customer complaints to resolution or re-direct appropriately.

Accurately manage and maintain client records within systems aligned to company procedures.

Ensures all client requests and orders are completed in line with company procedure.

Demonstrate sound knowledge to support clients with correct information on the range of services and products.

Administration, order processing, email relevant correspondence, data base entry
To be successful you will have;

Veterinary Nurse qualifications or background

Excellent customer service skills and experience to deliver in a high service delivery model.

Solid administration, data entry, order processing and problem-solving skills and abilities

Excellent communication skills, phone manner and written emails to customers

Ability to prioritise, coordinate and follow up on customer resolutions.

Strong team player with a high work ethic and collaboration with the broader teams

High level of attention to detail and committed to doing things correctly.

Flexible and adaptable to change and working with new processes.
Why Covetrus?
Covetrus is a global animal health products, services, and technology and services company dedicated to advancing the world of veterinary medicine. With over 5,500 employees across 19 countries, we are committed to supporting passions, fostering opportunities, and establishing progressive practises.
https://covetrus.com/
http://www.provet.com.au/
To apply:
Please click here to submit your application for this position.
---
University of Adelaide, Roseworthy, SA (posted 22nd January) Casual Academic Opportunities March to July

Casual Academic opportunities within the School of Animal and Veterinary Sciences
The Faculty of Sciences is a multidisciplinary hub of cutting-edge teaching and research. It develops future science leaders, and actively partners with innovative industries to solve scientific problems of global significance.
The School of Animal and Veterinary Sciences provides world-class, hands-on education and training to future animal and veterinary scientists. We're home to South Australia's only veterinary school and veterinary teaching hospital.
The School is seeking expressions of interest from Veterinary Technologists and Veterinary Nurses to be employed as casual demonstrators assisting with the educational delivery across the Doctor of Veterinary Medicine, Veterinary Technology and Animal Science programs for 2021.
Individuals highly skilled in all disciplines of Animal and Veterinary Science/Technology fields are encouraged to apply, these will include but not be limited to animal handling and welfare, surgical, medical, and diagnostic disciplines. Applicants will be required to provide evidence of their suitable qualification and/or industry experience.
Classes will be held at the Roseworthy Campus and applicants will be required to travel to campus.
Application process:
View the current casual employment opportunities and courses (though the online link) available to determine what work offerings are being made available for individual courses (i.e. other academic activity, marking etc.)
 Ensure you meet the essential criteria:

Are an Australian citizen or possess an eligible Australian work visa*

*Please note: Prospective employees are required to provide evidence of their Australian citizenship or working rights.

Conferral of an undergraduate degree in a relevant field (or equivalent relevant experience)
Good technical knowledge of the key teaching components of the courses you are applying for
Excellent communication skills including the ability to clearly explain technical information to students
Available and flexible to meet the minimum hourly/sessional requirements for the course
Able to work collegially to support excellent teaching in the School

Consider the desired criteria:

Conferral of an Australian Qualifications Framework + 1 (AQF+1) qualification in a relevant field

To apply for the above opportunities, please click on the 'Apply' button below and provide the required information and documents.
Term of position: 1 March to 23 July 2021
If you require assistance or further information please email our HR team at scienceshr@adelaide.edu.au.
To apply:
Click on the link below for further information and to apply:
https://careers.adelaide.edu.au/cw/en/job/504990/casual-academic-opportunities-within-the-school-of-animal-and-veterinary-sciences
The University of Adelaide is an Equal Employment Opportunity employer. Women, Aboriginal and Torres Strait Islander people who meet the requirements of this position are strongly encouraged to apply
---
Animal Emergency Centre, Brisbane-Based, QLD (posted 18th January) Business Relationship Manager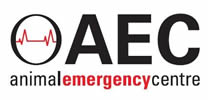 Client Relationship Manager
(6 month parental leave contract)
Brisbane QLD
We have a long-established and leading group of emergency veterinary hospitals located in Brisbane, Noosa, Gold Coast, Adelaide, Melbourne and Perth. We strive to provide the highest quality emergency and critical care to our patients, clients and referring Veterinarians. Our hospitals contain state-of-the-art facilities and are equipped with the latest technology to provide timely and expert diagnosis and treatment for emergencies. We take pride in our dynamic environment and no day or night is ever the same.
An exciting opportunity exists for someone to join our team in mid-February 2021. The Client Relationship Manager is the principle contact for all Queensland B2B clients (referring vets), which includes ensuring they have the most up to date and relevant information regarding services offered by our hospital. In addition, the role will also assist and support the Queensland Business Managers with local marketing and relationship building.
This role will see you carry out the following duties:

Development of referring veterinary relationships

Monitoring and managing referral targets

Brand development and involvement in strategic planning to ensure strong B2B and B2C relationships.

Coordination of marketing including events, website, social media and printed material.
What we offer you:

A varied and interesting role

A strong support network of very knowledgeable and experienced staff with the ability to work alongside similar roles across Australia, supported by a national marketing team

Training & professional development opportunities

Regular travel within the state is an expectation of the role. Occasional interstate travel may be required

$70,000 annualised salary plus $15,000 travel allowance (pro-rata).
Our ideal candidate will have the following skills and expertise:

Strong people skills and proven ability to build relationships

Industry knowledge or experience in a similar role. Nursing or veterinary qualifications are highly regarded.

Experience in marketing and social media

Event planning and proven task-based approach to projects

Flexibility, enthusiasm and a positive attitude

Exceptional customer service & communication skills

Exceptional organisation and time management skills

The ability to multitask and to demonstrate initiative

Be flexible, adaptable and have a positive attitude

Be self-motivated and have ability work autonomously

Travelling to clinics is a critical part of this role, as such you will need a reliable and well maintained car.
If you are looking for a new & exciting challenge, and you believe that this is your opportunity to shine please send your application, including a cover letter and resume, outlining your suitability against the above-mentioned criteria to:
Michelle Hall
National Operations Manager
Emergency & Specialty Hospitals
Michelle.hall@aecvet.com.au
---
Sydney Veterinary Emergency & Specialists, Rosebery, Sydney NSW (posted 5th January) Billing Administrator
Billing Administrator permanent part time

Overview:

Sydney Veterinary Emergency and Specialists is seeking a permanent part time billing compliance administrator, preferably with a veterinary nurse background.
We are:

A state of the art, purpose built, 1000 square meter emergency and referral veterinary hospital located in Rosebery.
You are:

A veterinary nurse who is looking to decrease the physical side of the job while using their experience to keep track of account and billing.
Roster:

Currently the roster requires you to work one week day and every Saturday and Sunday (with penalty rates on weekends) and with the ability to provide cover on some public holidays, annual leave, sick leave etc. Hours are approximately 5-7 hours per day
Responsibilities and daily task:

Charging:


Ensure that the services that are requested by the veterinarian are consistent with what is charged by reviewing the tax invoice, estimate and medical history

Charging up any missed charges to patient tax invoice

Monitor and report on all discounts applied


Medical record keeping


Ensure that the services that are requested by the veterinarian are consistent with what is documented in the medical record by reviewing the tax invoice, estimate and medical history

Send a copy of the estimate/consent form to all clients via email


Accounts:


Prepare weekly and monthly summary accounts reports

Chase clients who lapse on their payment plans

Keep record of payment plans and their agreed upon terms

Organise VetPay, ZipMoney, Ezidebit etc for clients

Send accounts to debt collections as required


Reporting


Perform audits to ensure billing procedures follow the Organization's and regulatory guidelines. Report results back to department managers and work with department to correct the process and implement solutions.

Provide reports to Operations Manager on outstanding accounts, lapses in payments, required refunds, suggestions of debt collection


Protocols:


Ensure that the services requested by the veterinarian are consistent hospital policies/protocol

Participate and develop internal controls to target revenue recovery throughout the organization


Communications


Financial update to clients

Answer client billing questions

Obtain further deposits from clients as required

Daily client call backs

Liaise with other staff members to obtain information pertaining to accounts and the maintenance of accounts

Alerting operations manager to any discrepancies, unauthorised discounts, required refunds or anomalies found
Skills:

Excellent communication skills that utilise empathy with clients while remaining true to our protocols

Fastidious with a keen eye for detail
Preferred qualifications:

Veterinary Nurse experience

Minimum of 2 years clinical experience

Auditing experience preferably with a veterinary, healthcare or insurance company is a plus

Working knowledge of medical terminology, patient care services and medical record chart documentation

Experience with Smartflow, OPENVPMS, and XERO desirable but not a must
To apply please follow this link: https://eastsidevets.wufoo.com/forms/suhsngy13o79jc/
---
AAMBR - Australian Animal Medical & Behavioural Rehabilitation, Melbourne VIC (posted 5th January) Animal Carer/Trainers
Casual Animal Carer & Animal Trainer Positions- MELBOURNE
Who are we?
AAMBR is a small Melbourne based Pet Care and Training business .We are on the hunt for another superstar to join our growing team. We offer a range of in home care services for clients, as well as training services. We mainly deal with the more complex cases which include a variety of Medical needs and Behavioural needs, but we still have many cute puppies and kittens that need cuddling!
We are looking for reliable Animal Carers to work us with at Australian Animal Medical & Behavioural Rehabilitation - AAMBR
As an Animal Carer tasks include, but are not limited to:
Providing clients (human and animal) with an exceptional experience
Providing care to client pets in their home, which may include administering oral, or topical medications. In some cases, medications via subcutaneous injection (on job training will be provided).
Providing accurate feedback to clients and managers about pet services.
Providing 30min and 60min check in service in the client home in a safe and efficient manner
Providing basic animal care education to clients and where needed, giving advice on where the client is to find further information (e.g. directing them to talk with their veterinarian)
Conduct themselves safely and appropriately around animals and instruct clients under their supervision to do the same
Conducting group classes (e.g. Puppy Pre-School, Kitten Kindergarten)
Providing private training and coaching lessons 
Other duties as required:
Have open availability and be available to work early morning & late afternoon shifts
Be open to overnight care shifts
Be available to work on weekends and public holidays
Be able to work independently
Be able to demonstrate commitment and interest in the wellbeing of animals and their owners
Have a great knowledge base around animal welfare and animal affinity
Experience working with animals in previous roles
Requirements:
Degree and/or Qualification in Animal Studies, Animal Behaviour/training or a related course
Open availability to work shifts (AM/PM) on weekdays and weekends
Full, current driver's license and own transport
Prior experience working in a dynamic, fast paced role with animals
Must be an Australian Citizen
Must have access to a smartphone for daily use
What We Offer:
A supportive, caring & flexible work environment
Further learning and up skill opportunities
Mobile/Work from home opportunities
An interesting role where no two days are the same!
Access to a wide support network with like-minded professionals
Opportunity for a long-term career, potential for Part time or Full time positions
Please email applications or inquiries to Nicole & Natalya at info@aambr.com
---
Kookaburra Veterinary Employment reserves the right to edit or omit any advertisement at our discretion. We take no responsibility for the accuracy of any advertisement shown and will not be liable for any damages of any kind arising under any circumstances.