Vet Nurses and other support staff
Positions Available in Industry & Non-Clinical Jobs
including Kennel/Cattery Attendants & other Animal Care
---
Elanco Australasia Pty Ltd, Kemps Creek, Western Sydney (posted 24th May)
Veterinary Nurse - Casual Vet Nurse
Interested in joining a cause-driven, customer focused company dedicated to positively impacting the health of animals? Elanco Animal Health is a global leader in animal health, dedicated to innovating and delivering products and services which prevent and treat disease and enhance overall health and well-being of farm animals and companion animals.
An exciting opportunity is available to leave the stress and exhaustion of private clinical practice behind, and a be part of our friendly, high performing team of researchers and veterinarians. We are actively seeking a passionate and capable veterinary nurse to provide hands on nursing expertise and technical skill within our team.
The position has responsibility for ensuring the health and well-being of animals on-site, including providing nursing support for veterinary and health care programs, assisting with anaesthetic and surgical nursing, collecting samples for diagnostic and research purposes, providing training of technical skills, ensuring inventory and stock control, assisting with data management, and supporting our animal welfare program.
We are looking for a qualified veterinary nurse with clinical experience to fill a permanent on-going casual position of a minimum 2 days per week.
Days and start/finish times can be flexible, and additional days will be offered at various times depending on workload.
About you:
Certificate IV in Veterinary Nursing or equivalent

Minimum of 3 years full-time veterinary nursing experience in companion or mixed animal practice

Competent in anaesthetic monitoring, surgical nursing, and clinical skills

Competent in animal handling and animal husbandry skills

Applied experience in clinical or practice management including inventory, budget control and data management

Flexibility to work additional days on occasion

Current driver's licence
What you'll bring:
A strong interest in animal health and animal welfare

A passion for passing on your animal handling knowledge and clinical skills

A team player attitude with an ability to work cohesively across a multi-team environment

Excellent organisational and time management skills

An ability to maintain accurate records.

Honesty, integrity and a strong work ethic
Benefits for you:
Choose your work roster – your choice of days and times

Opportunity for additional days and hours

An ability to utilise your nursing skill and knowledge without the pressures of the clinic environment

Being part of an innovative and dynamic multi-national company with international opportunities and exposure
Elanco is an EEO/Affirmative Action Employer
If you think this is the position for you, please email your cover letter and resume to: becc.obereigner@elancoah.com
---
PetSure (Australia), Sydney North Shore NSW (posted 24th May) Claims Advisor
Sydney Based, Chatswood Location with hybrid working arrangement from the office and home.
Claims Advisor – 12 month fixed term
About PetSure
Just as many of us now put pets at the centre of our lives, PetSure positions the welfare of pets at the heart of our business. As a pet insurance underwriter, administrator and fintech company through GapOnlyTM, we help provide a sense of security to almost half a million Australians and their pets.
Why you'll love working at PetSure
With a career at PetSure you'll experience:

Choose your balance – work from a combo of the home and office

When onsite, our award-winning, purpose-built pet friendly office

An inclusive and supportive culture that supports career development and flexibility, including our fully paid 18-week genderless parental leave policy

Access to our wellbeing program which includes webinars, health checks, on site lunches and the occasional voucher if working from home

Personal and professional development through our customised learning platform

Paid leave for your birthday and an enrichment day (a day out of the office to support a cause or passion close to your heart)

The assistance of our onsite Chief Dog Wrangler to help entertain your pooch with free parking on that day

And because pets are at the heart of everything we do, your pet insurance is on us too
What you'll do
Are you a qualified veterinary nurse? Want to spread your corporate wings and make an impact on Pet Insurance? We're looking for passionate people to support our Pet Parents when they need it most.
Specifically, as the Claims Advisor you will:

Utilise your passion for animals to ensure a smooth process and positive claims experience for our customers, their pets and vets;

Manage complex claims until completion

Support and communicate with our customers via all mediums

Collaborate with other areas of the business to ensure all claim decisions are made in a correct and timely manner;

Use your veterinary nursing skills to make informed claims decisions

Ensure the correct decision is made and communicated clearly on all claims

Assist with delivery of our optimum GapOnly service through assessing these claims in real time, along with liaising with clinic staff and other GapOnly colleagues

Take our customer experience to the next level in claims assessment and processing times

Utilise your technical knowledge to provide advice to other areas of the business
What you'll bring

Pet parent or pet advocate

Passionate about PetSure's purpose

Formal qualifications in vet nursing

Clinical experience

Demonstrated history of meeting performance baselines;

Proven experience at developing and maintaining relationships with colleagues and customers

Intermediate Microsoft office skills
Ready to chase your dream?
We'd love to hear from you! Send a copy of your cover letter and CV to careers@petsure.com.au

Apply Now.
PetSure is an equal opportunity employer and encourages anyone who meets the role requirements to apply.
PetSure is a pet friendly environment and welcomes dogs and cats in the workplace. It is the policy of PetSure that all new employees consent to a background check.
---
Endeavour Veterinary Ecology, Moreton Bay (posted 20th May) Wildlife Veterinary Nurse
Full-time Wildlife Veterinary Nurse position available (Toorbul in Moreton Bay region)
Endeavour Veterinary Ecology is offering a unique opportunity for a passionate and capable veterinary nurse to join our team and work with us to recover, manage and monitor wild koala populations in Queensland. The position has responsibility for ensuring the health and wellbeing of program koalas, including assisting the veterinarians with comprehensive veterinary examinations of koalas under anaesthesia, collecting samples for diagnostic  and research purposes, and treating sick or injured animals.
Endeavour Veterinary Ecology is a wildlife consultancy that provides specialised veterinary ecology and population management services. We pride ourselves on innovative and collaborative wildlife solutions, optimal ecological outcomes, and high standards of animal welfare.
We are looking for a qualified veterinary nurse with wildlife experience to fill a full-time position in our team. Weekend work and occasional blocks of travel of up to 12 days in the field will be required. To be successful with your application, you will have a demonstrated interest in wildlife conservation and fastidious attention to detail. We work in a dynamic, fast-paced environment, so an easy-going  nature, flexibility and excellent time management skills are also required. 
Applicants must have the following:
Certificate IV in Veterinary Nursing or equivalent
a minimum of 2 years full-time veterinary nursing experience with native wildlife (koala-specific experience highly regarded)
anaesthetic monitoring, surgical nursing and animal husbandry skills
a high standard of care to hospitalised animals
an ability to keep high quality, detailed and accurate records
excellent time management skills
ability to work flexible hours (weekends, public holidays and some after-hours)
a strong interest and passion for wildlife conservation and animal welfare
honesty, integrity and a strong work ethic
experience working in a small team and good communication skills
current driver's licence
good knowledge of computer programs (e.g. spreadsheet and word processing programs).
Desirable:
10 years animal industry experience
wildlife capture and handling skills (particularly koalas)
Eucalypt identification skills
fieldwork experience
Construction White Card
current First Aid Certificate
experience with Apple computer programs
If you are interested in applying for this position, please email your cover letter and resume to deidre@endeavourvet.com.au
---
Jumbo Pets Australia, Campbelltown NSW (posted 9th May) Customer Service Officer - Order Administration
Customer Service Officer – Order Administration

About us:

Jumbo Pets Australia is a growing online business selling pet products Australia wide. We are looking for a capable individual to join our small, dedicated team. You will need to be able to multi-task, work effectively in a team environment and be able to maintain our existing reputation of offering outstanding customer service. This role will suit an individual with an interest and knowledge of pets, and outstanding people skills.

This role is responsible for:
Coordination and daily dispatch of customer orders
liaising with the warehouse team
daily ordering of stock and supplies
liaising with suppliers
updating product content on our website
Customer service is also a key part of this role. Dealing with customers by email, phone and social media is a daily part of the job.
Essential Criteria
Organisation and time management skills
Proficiency in Microsoft Office – Excel, Word and Outlook
Experience working unsupervised and also as part of a team
Excellent communication skills both written and verbal
Exceptional attention to detail
Customer service experience
Experience in accurate data entry.
Desirable criteria
Previous experience working within a Veterinary practice
Previous experience processing orders
Previous experience working in a retail or online environment.
Our office and warehouse is located in Campbelltown NSW.

If you love pets and this sounds like the perfect role for you, please send your resume and cover letter to michellesheridan@jumbopets.com

Only successful applicants will be contacted.
---
SASH Sydney, North Ryde, NSW (posted 6th May) Relationship Manager
Relationship Manager
At SASH, we believe the highest standards in veterinary care are achieved when clinical expertise is delivered by compassionate, motivated people in a caring and supportive environment. Inspired by the special bond between pets and their families, we constantly strive to help pets and their families live their best life.
SASH HQ is located in North Ryde, Sydney and is the largest veterinary referral hospital in the southern hemisphere. SASH has an excellent reputation for providing the highest level of quality health care in the industry, with pets traveling from all over Australia to be treated by our team. Our team provides wide a range of clinical services including a 24-hour emergency and critical care service, internal medicine, neurology, surgery, oncology, cardiology, ophthalmology, dermatology, radiology, exotics, rehabilitation and anaesthesia. SASH is committed to providing the best service in the industry through our team of more than 400 industry professionals across Sydney, the Central Coast and now Adelaide.
Please click here to see photos!

The position:
The referring vet community are a big part of our success, having fostered strong relationships through trust and excellent service over the past 14 years. SASH is looking for a passionate veterinarian with the commercial acumen to continue maintaining these vital relationships with SASH's referring veterinarian partners. Responsibilities will include:
Vet outreach – contacting referring veterinary clinics regarding SASH's new and unique offerings (email, telephone, e-meetings, and face to face)

Vet education – planning, facilitating and moderating educational events

Vet support – provide advice and information to deliver additional value to referring veterinarians

Complaints and objection handling

Provide technical and operational support to the SASH marketing team

About You:
We are looking for someone who can be an advocate for SASH and bring a strong commercial understanding to the management of relationships and external stakeholders. You will have a keen understanding of how and where to add value to our partners with a flexible and dynamic approach to each individual partner.
Current or previous veterinary practice experience is essential

Excellent interpersonal skills and high emotional intelligence

Experience working in an emergency and/or referral veterinary clinic, or willingness to practice in this space is highly regarded

Ability to comprehend and draw insight from relevant financial data

Strong computer literacy skills and demonstrated competency with the Microsoft Office suite

Valid Australian driver's licence and willing to travel locally

Ability to work autonomously while also being a team player
Desirable
Sales or commercial experience
What's in it for You?
You will be joining SASH at a very exciting time with the complete refurbishment of the North Ryde hospital and the launch of a brand new hospital in western Sydney. This is a chance for you to be extremely hands on with your approach and push yourself outside your comfort zone, while building on your project skills. The animal health care industry is extremely rewarding, with this role being central in supporting SASH to enrich the lives of pets and their families.
Competitive remuneration package

In-house Leadership Development program

Gender-inclusive SASH paid parental leave for all new parents

A committed and supportive team

An annual allowance towards continuing education

Team member discounts and social events
If you are interested in joining the SASH team, then don't miss this exciting opportunity and apply today! Please forward your CV along with a cover letter, addressing your reasoning for applying for the role at SASH to vetcareers@sashvets.com
---
Pet Medical Muswellbrook, Upper Hunter NSW (posted 26th April) Boarding Coordinator
Boarding Coordinator – Full time
Permanent full time position in a busy and vibrant environment

Work with an experienced and dedicated boarding team

Opportunity to grow with an expanding area of a well-established business
Pet Medical boarding is your pet's home away from home. Our boarding facility, located at pet Medical Muswellbrook, strives to provide plenty of love, care and enrichment from an experienced Pet Medical boarding team.
Pet Medical actively promotes organisations and activities that improve the wellbeing and lifestyle of both pets and their owners.
The Role
We currently have an exciting position available in our boarding team. The role will be in our boarding and doggy day care facility. There will also be a focus on customer service where you will play an important part of liaising with our clients. This role is supported by others in the team This position is a permanent full-time position with rostered shifts within business hours.
The Culture
The people at Pet Medical are empathic, caring, kind and thoughtful. We embrace change with a positive "can do "attitude. We want our people to be the best they can be and maximize their potential. Our vision is to be the best place to work.
Skills and experience
Customer Focus with excellent communication skills

A genuine love of cats and dogs and the knowledge to confidentially work around them

Ability to prioritise and plan your day and a team
Benefits
Full training for the role is provided

Flexible working roster options

Varied and interesting role with support
Please apply by sending your CV and cover letter to: bec.kiem@petmedical.com.au
---
Southpaws Specialty Surgery for Animals, Moorabbin, Melbourne VIC (posted 14th April) Rostering Manager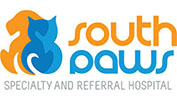 Rostering Manager - Full Time Fixed Term
Southpaws - One of Australia's best-known referral hospitals.
Our mission is to be the first choice for expert veterinary care.
As an employer
Southpaws is committed to leading the way in creating a workplace that operates the way we believe they should, rather than the way they always have. To help deliver on our goal of becoming an industry employer of choice, we have created career pathways that support year on year progression both for your capabilities as a professional, as well as your remuneration.
Southpaws is the only hospital in Melbourne to have full time Training & Development Manager and Human Resources Manager. These permanent on-site roles ensure the structure necessary to support people on their personal and professional journeys to fulfilling their potential.
Southpaws are proud of our values and look for these positive characteristics in all applicants:
Professionalism

Integrity

Trust

Compassion

Humour

Innovation

Teamwork
The role:
Southpaws is looking for an experienced Rostering Manager to join our team on a fixed 12-month contract. As part of the management team you will design, implement, and manage schedules and rostering across all teams for a dual site 24-hour referral veterinary hospital. Develop contingency for all scheduling, rostering, and payroll processes.
Key Responsibilities:
Hospital Schedules

Team Rostering

Payroll Processes

Rostering/Schedule Development

Rostering/Schedule Management

Rostering/Schedule Reporting against KPI's
About you:
Previous experience in HR workforce planning and rostering and scheduling

Experience with roster, practice management and payroll software

Previous experience with 24-hour, healthcare sectors are preferable

Demonstrated ability to understand and apply industry award and NES legislation

Experience successfully leading a employee-focused, dynamic environment

Solution-focused, detail-oriented

Analytical skills and ability to produce concise reports

Excellent written, verbal, interpersonal and change management skills and the ability to communicate with – and engage – a wide range of people to establish successful working relationships

Partnership mentality to deliver collaborative outcomes

The ability to self-motivate, organise and prioritise tasks, work effectively under pressure, meet deadlines, demonstrate initiative for priority setting, goal achievement and time management

Excellent computer and system management skills with sound knowledge of Microsoft applications (i.e. Word, Excel, Outlook, PowerPoint, Power BI) and previous experience using workforce management systems and tools
We are a collaborative team who thrive working in fast-paced environment supporting a variety of stakeholders.
Join the Southpaws family and enjoy the benefits:
Generous pay and working conditions

Industry leading employee discount scheme for family pets

Dedicated HR and Training functions to help you fulfill your career goals and achieve your potential

Monthly check-ins and dedicated platform for feedback and accountability at all levels in the hospital

Monthly company-wide social initiatives to support deep, genuine relationships with colleagues

The leading environment for veterinary professionals who wish to challenge the status quo and set new benchmarks for performance and capability
To apply to be a part of this exceptional team send a CV and Cover Letter to: HR@southpaws.com.au


---
North Shore Veterinary Hospital, Artarmon, Sydney NSW (posted 7th April) General Practice Support Manager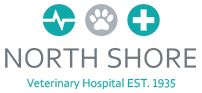 North Shore Veterinary Hospital are looking for a General Practice Support Manager to join their team!
This is a Maternity Leave position, our ideal candidate will be available to start in July, if not earlier.
Duties for the position will include but not limited to:
Rostering for our team of vets, nurses, animal attendants and other support staff
Handling and working with complaints resolution

Being the primary point of contact in relation to clients' queries and complaints

Co-ordination of day to day operations for the GP team

Recruitment duties

Inventory, ordering and stock control

Marketing - Liaising with VPA on marketing planning and implementation for the general practice team
What we can offer you:
A competitive salary

Continuing education/training can be developed around the successful individual

Career progression and development within a world-class, reputable facility with support from the CEO

Access to a broader veterinary community, resources, and the development within VetPartners
The successful candidate will ideally have:
A Diploma or Certificate in Practice Management

Certificate IV in Veterinary Nursing

Excellent time management and communication skills

Previous experience working in a large veterinary hospital (3 years of experience)
Apply Online with your CV and cover letter
https://jobs.jobvite.com/vetpartners/job/oIXJhfwp
---
Kookaburra Veterinary Employment reserves the right to edit or omit any advertisement at our discretion. We take no responsibility for the accuracy of any advertisement shown and will not be liable for any damages of any kind arising under any circumstances.