Vet Nurses and other support staff
Nursing Positions Available in Veterinary Clinics - SA and Tasmania
---
Port Road Veterinary Clinic, West Croydon, SA (posted 24th September)
Love being a Vet nurse..?

Want more than the usual daily grind..?
What if this was the opportunity for you to thrive not just survive..?
Being a great Vet nurse provides a super fulfilling career.
The challenge…
Finding a clinic that truly values you, your contribution and skills…
And that can support you so that it can truly be 'a career'
Port Road Vet Clinic is such a clinic.
At Port Road we strive to provide a place where every team member is valued and can grow to be their very best.
How are we different?
At Port Road our Nurses do just that…
They aren't Receptionists and they are not glorified cleaners! So you get to focus on what you are best at and use all of your skills (and some more we will teach you!).
At Port Road your voice is heard…
Feedback is an important part of our culture. We value everyone's feedback, ideas and contributions. Everyone has a voice and a chance to help direct and shape how we run as a clinic.
At Port Road we Invest In You…
Having a 'growth mindset' is super important. We want everyone to be better by virtue of working with us. We encourage all our senior nurses to become registered. The clinic happily invests in it's team and their professional development. Together we become better.
At Port Road quality time away from work makes you better…
A Vet clinic is a pretty fast paced environment. That's why taking a break away to enjoy the people and things you love is important. Our roster process easily allows you to plan your quality time away from work for the important stuff! 
(Oh… and NO AFTERHOURS).
So, if you are ready to thrive in your Vet Nursing career and this sounds like the opportunity for you…
Then I would love to chat.
Leave us a message or shoot us a text at 0410 103 983 and we can make a time.
Look forward to hearing from you…
Dr Kev!
More information? See www.portroadvet.com.au and

---
Pets Health - O'Halloran Hill Veterinary Centre, Adelaide South, SA (posted 22nd September)

Part-Time Vet Nurse (minimum 12 months experience) – O'Halloran Hill Veterinary Centre
Make a genuine difference as you join a team committed to delivering compassionate, reassuring veterinary care.
Offering roster and role flexibility, we work around what hours & days suit you to give you professional satisfaction balanced with family/life commitments and the ability to stay flexible with rosters as your needs change.
We are currently looking for a part-time experienced veterinary nurse with proven skills in client relations and an interest in developing consult and surgical nursing skills.
As an inclusive, collaborative work team, we only want you to be authentically you. Our team is built on a culture of learning, trust, openness, and fun. For over 20 years, we have supported the growing needs of our team, ensuring a flexible, changing workplace to meet individual needs and the changing needs of our clients.
100% family-owned and operated. We have two standalone practices located in the South and West of Adelaide. No after-hours, Sundays, or on-call. If you are concerned about returning to the industry after an extended leave of absence, talk to us about what you need. Find out more about us https://petshealth.com.au.
To apply, please email your PDF cover letter and resume to alisonwyld@petshealth.com.au, or if you have further questions or would like to discuss further, call Alison on 8381 2300
---
Adelaide Veterinary Specialist & Referral Centre, Norwood East Adelaide, SA (posted 20th September)
Veterinary Surgical Nurse
Norwood SA
The Adelaide Veterinary Specialist and Referral Centre (AVSARC) is a purpose-built multidisciplinary hospital. We provide referral services in Surgery, Internal Medicine, Oncology, Dermatology, Diagnostic Imaging along with 24/7 emergency and critical care. Our collaborative approach allows for the highest quality of patient care as well as continuous learning.
An exciting opportunity exists for an experienced Surgical Nurse to join our dynamic and motivated team at AVSARC on a 12-month parental leave contract, on a part-time or full-time basis. We are ideally looking for someone who can commence immediately, however the start date is negotiable. This position is a fantastic opportunity for someone looking to further their career in Surgical Nursing.
The role includes all aspects of surgical nursing from admission, anaesthesia, scrubbing-in to assist with procedures and then through to recovery and discharge.  Alongside of this you'll be involved in CTs, MRIs, Fluroscopy studies and critical care patient management.
About Your Skills & Experience
Cert IV in Veterinary Nursing (or equivalent)
3-5 years of experience working as a Veterinary Nurse, experience in Emergency preferred but not essential
A strong work ethic and ability to work in a team, as well as the confidence to work autonomously
Flexibility, enthusiasm, and a positive attitude
The ability to remain calm under pressure
Exceptional customer service and communication skills
Confidence in dealing with people, given the nature of our business, it is crucial our nurses are able to effectively deal with clients who may be highly stressed or emotional
Exceptional organisation and time management skills
The ability to multitask and to demonstrate initiative
Be flexible, adaptable and have a positive attitude
We Offer
A part-time or full-time fixed term role for 12 months
A varied and interesting role
A strong support network of very knowledgeable and experienced staff
Training and professional development opportunities
A supportive and dynamic team environment
If you are looking for a new & exciting challenge, and you believe that this is your opportunity to shine please send your application, including a cover letter and resume, outlining your suitability against the criteria above to Emma Cox, Surgical Nursing Team Leader on recruitment.eands@gxltd.com.au
---
University of Adelaide, Roseworthy, SA (posted 17th September)

Casual Opportunities – Veterinary Nurse (Small Animal)
(HEO3) $37.16 to $42.14 per hour plus an employer contribution of 10% superannuation applies. Additional loadings from 15% to 40% apply for hours worked outside Monday to Friday 7am-7pm in accordance with the University of Adelaide Enterprise Agreement.
Work with a team of talented and dedicated veterinary nurses providing high quality support to the clinical teaching veterinarians and practice clinicians across a range of animal care related teaching and commercial veterinary services.
We are seeking suitably qualified veterinary nursing staff to join our pool of casual nurses. Various shifts are available on an ad-hoc basis, including weekdays, overnights, and weekends, to supplement our busy team of full-time rostered nurses.
The veterinary nurse works as a member of the Veterinary Health Centre's (VHC) professional staff services team of nurses, client services and technical staff members. The Veterinary Health Centre is situated on the University's picturesque Roseworthy Campus, approximately 9km from the township of Gawler and on the doorstep of the world-renowned Barossa Valley wine region.
This role provides support to the clinical teaching veterinarians and practice clinicians across a range of services, including general practice, emergency & critical care, ICU, surgery and medicine. This role also provides an opportunity to advance your skill levels in areas of surgery, anaesthesia, internal medicine, and patient care. You will work alongside specialists and experts in their field from around the world giving you the ability to be involved in advanced treatment plans, surgery and procedures. The clinic has advanced imaging equipment including a CT & diagnostics.
If you are an enthusiastic, team-oriented vet nurse with a passion for delivering the highest standards of service and care, and proven experience as a veterinary nurse in a clinical setting, we would love to hear from you.
To be successful you will need:
Demonstrated Veterinary nursing experience.
Completion of a relevant certificate or combination of relevant experience and/or education/training.
Demonstrated capacity to work independently but participate cooperatively in team activities.
Attention to detail in record keeping and documentation.
Demonstrated experience and /or knowledge of Occupational Health and Safety.
Enjoy an outstanding career environment
The University of Adelaide is a uniquely rewarding workplace. The size, breadth and quality of our education and research programs - including significant industry, government and community collaborations - offers you vast scope and opportunity for a long, fulfilling career.
It also enables us to attract high-calibre people in all facets of our operations, ensuring you will be surrounded by talented colleagues, many world-leading. Our work's cutting-edge nature - not just in your own area, but across virtually the full spectrum of human endeavour - provides a constant source of inspiration.
Our culture is one that welcomes all and embraces diversity consistent with our Staff Values and Behaviour Framework and our Values of integrity, respect, collegiality, excellence and discovery. We firmly believe that our people are our most valuable asset, so we work to grow and diversify the skills, knowledge and capability of all our staff.
We embrace flexibility as a key principle to allow our people to manage the changing demands of work, personal and family life. Flexible working arrangements are on offer for all roles at the University.
In addition, we offer a wide range of attractive staff benefits. These include: salary packaging; flexible work arrangements; high-quality professional development programs and activities; and an on-campus health clinic, gym and other fitness facilities.
Learn more at: adelaide.edu.au/jobs
Your faculty's broader role
The Faculty of Sciences is a multidisciplinary hub of cutting-edge teaching and research in: agriculture; food and wine; animal and veterinary sciences; biological sciences; and physical sciences. It develops future science leaders, and actively partners with innovative industries to solve scientific problems of global significance.
Learn more at: sciences.adelaide.edu.au
If you have the talent, we'll give you the opportunity. Together, let's make history.
Click on the link below to apply for this opportunity:
https://careers.adelaide.edu.au/cw/en/job/506198/casual-opportunities-veterinary-nurse-small-animal
Please ensure you submit a cover letter, resume, and upload a document that includes your responses to all of the selection criteria (above dot points) for this opportunity.
For further information
For a confidential discussion regarding this opportunity, contact:
Suzanne Baum
Practice Manager
P: (08) 8313 1923
E: suzanne.baum@adelaide.edu.au
The University of Adelaide is an Equal Employment Opportunity employer. Women and Aboriginal and Torres Strait Islander people who meet the requirements of this position are strongly encouraged to apply.
---
Semaphore Veterinary Surgery, North-western Adelaide, SA (posted 17th September)
VETERINARY NURSE POSITION AVAILABLE

We are looking for a veterinary nurse to join our dynamic and cohesive team. Come and join us in the sunny seaside suburb of Semaphore!
Initially casual hours that may progress into a full-time position. We are a privately owned, modern, small animal practice with 8 vets and 13 veterinary nurses.
Above award pay rates.
Applications to info@semaphorevet.com.au
Please see our website: https://www.semaphorevet.com.au/
---
Rose Park Veterinary Surgery, Adelaide, SA (posted 16th September)
Full Time Veterinary Nurse Required (part-time will also be considered)

Due to our continued growth and expanding client base, we are on the search for a new nurse to join our team.

We are an enthusiastic and caring team that thrives on working in a friendly, supportive, and relaxed environment. We pride ourselves on delivery high quality veterinary care, whilst also providing a personalised and tailored service.

If you to believe in our core values of Consistency, Compassion, Integrity, Open and honest communication, and Listening to our clients, then this may be the job for you!

As a valued team member you will enjoy:
Great working conditions within a positive and encouraging team environment
Regular social gatherings and events with all members of the team
Multiple opportunities for professional growth and development
Guaranteed flexible working arrangements, with an emphasis on work/life balance
Working for a trusted and respected employer brand
Being part of a diverse workforce with equal opportunities
Above award wages
The Role
We are seeking a veterinary nurse that has exceptional communication and customer service skills, and who demonstrates a caring and empathetic attitude. You will be involved in reception duties, customer service, assisting with consultation and surgery, and participation in Puppy Preschool classes, whilst maintaining a high level of professionalism and clinic cleanliness, in a well-equipped surgery.

Selection Criteria:
A minimum Certificate III in Veterinary Nursing or equivalent
Demonstrated experience in small animal nursing and care
The ability to work independently and as part of a team
Can be flexible and exhibits attention to detail
Possesses interpersonal and communication skills
Has the ability to problem solve and multi-task
Has a strong work ethic with a professional and positive attitude
Able to work a mix of surgical and reception shifts
The ability to work mornings and evenings on weekdays and rotating Saturday mornings
If you believe in our vision of providing personalised, tailored, and high-quality veterinary care in a professional, comfortable, and caring environment, apply now online or send your resume and cover letter to Leah Hooper, Practice Manager at leah@roseparkvet.com.au.
Please visit our website: https://www.roseparkvet.com.au/
---
Willunga & Aldinga Veterinary Services, Fleurieu Peninsula, SA (posted 14th September)
Due to our continued growth, we are currently looking for a casual or part time experienced Veterinary Nurse to join our team. (Nurses studying Certificate IV will also be considered.) 
Here at Willunga & Aldinga Veterinary Services, we are a team of over 30 staff who pride ourselves on providing excellent standards of care and going above and beyond for owners.
Our two purpose-built practices are located approximately an hour away from Adelaide along the beautiful Fleurieu peninsula. We offer a range of services to small and large animal clients that include in-house pathology, digital x-rays and ultrasound, emergency treatment, surgery, and internal medicine. We also perform a range of soft tissue and orthopaedic surgeries.
The primary responsibilities of these positions include:
Delivering excellent client and patient care
Client relations, phone service and reception duties
General nursing care including pre- and post-operative care, anaesthetic monitoring, and surgical preparation
Dental checks, scale and polishes and nurse consultations
In-house pathology
Administering medications, collecting blood samples, placing and maintenance of IV catheters
Updating patient records and communicating with clients
Assisting in the running of the puppy pre-school program
The ideal candidate will possess the following skills and attributes:
Certificate IV in Veterinary Nursing (preferred but not essential)  
Commitment to providing gold standards of care
An understanding of veterinary nursing procedures
Excellent client service skills with the ability to ensure they feel welcome the moment they walk in the door
Excellent organisational skills, attention to detail and willingness to get involved
Demonstrated client relationship building skills
Ability to fit in and work well within a team environment
What we can offer you:
A great place to work! - We are Lincoln Institute Employer of Choice
A supportive environment that promotes personal well-being, the sharing of knowledge and a focus on staff development
Commitment to your personal and professional development through access to continued education, regular performance reviews and opportunity to complete your qualifications
If you are interested in this position, we would love to hear from you. Please send a cover letter and resume to Kim Bear at: Kim@willungavets.com.au
Please visit our website: https://willungavets.com.au/
---
Gambier Vets, Mount Gambier, SA (posted 13th September)
Are you looking for a fun and supportive workplace?

Gambier Vets could have the position for you!

We are seeking a Veterinary technician or Veterinary nurse (qualified or enrolled in Certificate IV).

The Clinic:

We are a 7-vet accredited hospital, based in the regional city of Mt Gambier. We provide high levels of service for companion and farm animals, and enjoy having fun together while we work. Our kitchen is well stocked with treats and the boss shouts regular coffee runs!  Applicants who can bake will be viewed favourably! Our hospital is well equipped and we have an excellent team of vets, nurses and support staff. We are also in the exciting process of building a brand-new hospital in the next 12 months.
The Position:

The position can be either part or full time depending on the applicant.  We are flexible with hours and understanding of family requirements.  Plenty of support is provided by vets, nurses and administration staff.
Remuneration:

Salary is above award and will depend on experience.  Uniform is provided and we offer 4 weeks annual leave.
The Region:

Mount Gambier is a large regional city and is well equipped with social, recreational, medical and educational facilities.  It is also only 20 minutes to the beach and 40 minutes to the Coonawarra wine region.  Rex and QANTAS airlines fly regularly to Melbourne and Adelaide.
If you are an enthusiastic person with a desire to provide high quality veterinary medicine in a great rural city then email stuart@gambiervets.com.au .
Please visit our website: http://www.gambiervets.com.au/
---
AdelaideVet & Emergency Trinity Gardens, Adelaide, SA (posted 10th September)
AdelaideVet Trinity Gardens is an ASAVA accredited Hospital. We are a professional service focused company with an industry leader reputation for providing exceptional patient and customer care. Our hospital provides Veterinary services seven days per week from 7am until midnight, including public holidays.
We are currently seeking a Casual experienced Veterinary Nurse to join our team!
What we are looking for:
A minimum of 2 years' experience in Veterinary Nursing with appropriate qualifications
Exceptional customer service skills
Demonstrated ability to build positive client relationships
A willingness to roll up your sleeves and get involved at all levels, with energy and drive
Effective time management and organisation skills
Role description:
Roster will comprise of a mixture of evenings, mornings and Saturdays on a shared basis
Provide effective support to veterinarians in all aspects of veterinary nursing, including anaesthetic monitoring, animal handling, IV catheter placement, blood collection and consult nursing
Maintain an excellent level of patient care and customer service at all times, treating every patient as if they were your own
Maintain a consistently high level of organisation and cleanliness in the hospital and patient wards at all times
Apply now!

Please apply online with your CV and cover letter or by emailing chantelle.fernandes@vet.partners
Please visit our website: https://adelaidevet.com.au/
---
Colonel Light Veterinary Clinic, Inner SE Adelaide, SA (posted 9th September)
Veterinary Nurse Position Available
We are looking for a veterinary nurse to join our wonderful team of 7 Vets and 11 Nurses.
With the ability to include reception work, surgical nursing, hospital nursing and potentially puppy pre-school, the role is varied and allows for plenty of scope for personal development catering to the strengths, experiences, and interests of the individual.
Our clinic is busy with an interesting mix of medical and surgical cases where our Vets are supported by a group of amazing, dedicated nurses. We are independently owned and have the privilege of a long-standing relationship within our community, having provided our services for over 50 years.  We pride ourselves on building and maintaining strong relationships with our clients and are all dedicated to providing exceptional care to our patients.  There are no KPI's or sales targets, just amazing customer service and teamwork that sets us apart.
We are looking for someone who is flexible and able to work every second Saturday. The position involves up to 38 hours per week with remuneration commensurate with experience. The clinic is open weekdays from 7:30 am to 7:30 pm and 7:30am to 1:30pm on Saturdays.
The clinic is very well equipped with the latest digital radiography, endoscope, ultrasound, electrocautery, anaesthetic monitoring equipment, in house IDEXX Catalyst pathology and integrated Cornerstone software.  Our team of incredible Veterinarians range in experience from 2 years to 30+.
We are located in the inner south eastern suburbs of Adelaide, specifically the foothills, and as such we are able to refer to a number of afterhours and specialist centres when necessary.  Whilst most of our work is with dogs and cats there is occasional work with exotics and wildlife.
We would love to hear from a positive, motivated nurse with experience and /or a Certificate IV in Veterinary Nursing.
If our practice sounds like what you are looking for, please contact Dr Zoe Wearing at email: accounts@colonellightvet.com  

We look forward to meeting with you.
Visit: www.colonellightvet.com.au and

---
Pet Universe Veterinary Centre Northgate, Adelaide SA (posted 7th September) Vet Nurse CCRP Scholarship

Veterinary Nurse 4 Year Working CCRP Scholarship - Full Time
Pet Universe is a progressive, high quality, small animal veterinary practice located 10 minutes from Adelaide's CBD.
With many years of veterinary experience, we have become an employer and practice of choice. We are also the Small Animal Practice of Excellence Winners 2015 and Telstra Small Business Awards SA 2016 and 2015 Finalists.
Pet Universe Veterinary Centre has now expanded into the field of canine rehabilitation and regenerative medicine. Dr Chris Lee, Principal Veterinarian & Owner is now a qualified Certified Canine Rehabilitation Practitioner (studied at University of Tennessee, USA & internship at Veterinary Orthopaedic Sports Medicine in Maryland, USA).
Our new Adelaide Canine Rehabilitation Centre at Pet Universe Northgate uses:
Medivet's Adipose Stem Cell therapy
PRP (Protein-rich platelets)

New-Ex-Cell enriched growth factors

Bone marrow aspirate concentrate

Hyaluronic joint injections
Rehabilitation Modalities used are:
Cryotherapy

Therapeutic laser

Therapeutic ultrasound

Electrical stimulation & TENS

Myofascial massage

Canine under water treadmill

Canine land treadmill

Other physical techniques

Home care programmes
With an increasingly complex surgical & rehabilitation caseload in a field that is at the forefront of veterinary technology & medical advances, we now require a second veterinary nurse to work as both a general / surgical nurse as well as train to become a Certified Canine Rehabilitation Practitioner.

The scholarship is structured over four years and the course is run through University of Tennessee and the practical component is brought to Australia by Schloss-Seminar.

Full Course
Canine I: Introduction to Canine Rehabilitation (online)

Canine II: Physical Agent Modalities and Therapeutic Exercise (online)

Canine III: Physical Agent Modalities and Therapeutic Exercise (hands –on lab)

Canine IV: Putting it All Together: Designing and Implementing a Rehab Program (hands-on lab)

Canine V (Elective Course): Choose from our list of Online and Live elective courses

Canine VI: Clinical Practicum-Externship and Case Studies

Canine VII: Certificate Exam – in Australia; date and venue TBC
Please refer to the links below to see the time commitment required to successfully complete this course

https://www.u-tenn.org/ccrp/

https://www.utvetce.com/canine-rehab-ccrp

This is a fulltime position

Hold a Certificate 4 in Veterinary Nursing or equivalent vet nursing qualification

Proven, consistent track record in high level clinical nursing over several years
Main Responsibilities
Working as part of the rehab team to get patients back to best possible function

Administering rehabilitation modalities such as therapeutic laser & ultrasound, electrical stimulation & TENS, myofascial massage, under water treadmill & land treadmill as well as other physical therapy techniques

General nursing duties including surgical nursing & reception where necessary
What We Can Offer You
A personable & supportive environment working alongside the practice owners

Interesting & varied caseload

State of the art facilities

CPD opportunities available through Crampton Consulting

Several nurses attend VNCA Conference annually

Ability to carve out your own special interest niche & progress your career in your chosen direction

Access for you and your family to our Workplace Wellness Scheme

Free annual flu vaccination at our onsite clinic for those who want

Team social fund which supports activities such as our annual wine tour and more
To find out more about us have a more detailed look around our website: www.petuniverse.com.au
All applications will be handled in strictest confidence. Please email your C.V. and cover letter outlining your interest and suitability for this scholarship to Claire Lee, Managing Partner at: clairepentonlee@gmail.com
---
Tasmanian Veterinary Hospitals, Bellerive, TAS (posted 7th September)
Are you an experienced Veterinary Nurse with passion? Would you like to be supported in your career?  Look no further and contact us for a chat about opportunities.
The team at Tasmanian Veterinary Hospitals (TVH) need your help! We have an opening for an enthusiastic, positive, and friendly individual to join our busy team as a Veterinary Nurse. The position is based at Bellerive with the successful applicant likely to be required to work at our practices in Sorell and Kingston also.
If you would like to work with a passionate team of professionals who are driven by our core purpose to promote, support and enhance the relationship between people and their pets.  Join us at Tasmanian Veterinary Hospitals where you are given the chance for your skills to shine.  Nurses are granted the autonomy and trust to undertake a wide range of duties allowing you to play an active role in supporting the care of our patients and ensuring you receive great job satisfaction. 
We would love you to be self-motivating, have a great sense of humour and excellent communication skills. You understand the importance of animals in our lives and care for them deeply.
In return for your hard work, you will receive excellent work-life balance, a flexible roster, weekend work on rotation, support from amazing vets and qualified nurses, access to new equipment and progressive technology, above Award wages, $600 professional development allowance, access to an EAP and on-site parking.
We are flexible and can negotiate working hours with the successful candidate.  This role is ideally suited to someone with experience as a Cert IV veterinary nurse, however Cert II and Cert III applicants with workplace industry experience are welcomed.
Please send your CV and an email introducing yourself and your relevant experience to Hayley Mayne at hmayne@vetbiz.com.au
---
Limestone Coast Vet, Mount Gambier SA (posted 3rd September)
Full Time Head Nurse position.
Located in a South Australian regional city on the Limestone Coast, enjoy low stress country living close to beaches, wineries and hiking trails.
Negotiable hours, flexible rosters over 6 days. Family-friendly small animal clinic.
Salary from $59,000 - $69,000 based on experience.
Excellent working conditions with a great small team environment.
Interest in feline practice, dentistry and behaviour a bonus. Career progression available for suitable applicant.

Leadership skills highly desirable.
Looking forward to speaking with you about this exciting opportunity.
Please send any queries and resumes to: janelle.erin78@gmail.com
---
Eastside Veterinary Clinic, Glenside, SA (posted 2nd September)
Part-Time Veterinary Nurse

Discover (or rediscover!) your passion for veterinary nursing as you join a small team of devoted veterinary professionals committed to providing platinum service to the Eastern Suburbs of Adelaide in an empathetic and friendly environment…
Here at Eastside Veterinary Clinic, we are excited to be embarking on a new adventure of re-branding and establishing a clinic in the heart of the Eastern suburbs. During this phase of clinic growth, and to ensure we are able to provide a high level of service, we have the opportunity to welcome a new member to our nursing team.
About The Job:
We currently have a part-time position available with the potential to increase hours in the future for the right person. We are open to applications from those who have experience and for those who are yet to enter our exciting industry.
The work will be varied and interesting, including general animal care, reception duties, surgical nursing, and assisting in the hospital management of medical cases.
We also encourage and support special interests that align with the goals of our practice.
The position would require the applicant to work a rotating roster with a mixture of mornings and early evenings during weekdays and rotating weekend work, we are closed Sundays and Public Holidays.
We are very excited to be embarking on the next chapter for Eastside Veterinary Clinic, which will involve the development of a brand new, purpose-built Veterinary Hospital. This next stage for our close-knit team and family-owned business Is one of great excitement and something we are all very proud of.
We are thrilled to have the opportunity to welcome another like-minded and enthusiastic individual who thrives on challenges and embraces our team values.
About you:
The following are non-negotiable, the applicant must:
Be spectacular at communicating with clients
Be committed to providing exceptional service for animals and their owners
Enjoy and have a genuine passion for working with animals and people
Have an energetic and positive 'can-do' attitude
Be an active team player that understands their role in a small but dynamic team
Have a desire to constantly develop and advance their nursing skills (catheter placement, anaesthesia monitoring, surgical assistance, venipuncture, nurse consultations, performing diagnostics, Puppy Pre-School)
Have the drive to pursue and master special interests within the veterinary industry
Show initiative and the ability to work without constant supervision
Have an understanding that attention to detail and documentation is essential
To apply, please prepare a cover letter outlining your suitability against the above-mentioned criteria, with an up-to-date resume via email to:
Kate Winn
Practice Manager
kate@eastsidevet.com.au
All applications will be handled confidentially.
---
Adelaide Bird & Exotics Vet Centre, Richmond, SA (posted 2nd September)
Full time veterinary nurse

At the Adelaide Bird and Exotics Vet Centre we have a high caseload of first opinion, referral and emergency work and our vet nurses are integral in providing outstanding care to all patients. After recent renovations and an increase in vet numbers, we are now looking to add more nursing staff to the team to assist in providing excellent customer care and service.

Applicants should be able to work in a busy, fast-paced environment with excellent communication skills, and have a strong client focus. Think east coast busy clinic, rather than sleepy Adelaide! Attention to detail is a must as our nurses play a key role in the care of our unusual patients. Being able to multitask and work well under pressure is a must as no two days are ever the same.
Experience with exotics is preferred but a passion for their welfare is essential. We can teach the skills, but you need to bring the hype. Animals seen include birds (pet, aviculture, chickens, pigeons), reptiles and small mammals (rabbits, ferrets, rodents, and marsupials).
Your responsibilities will include:
Reception duties
Triaging emergencies, performing TPRs and taking histories for vets
Providing species specific advice to clients
Nurse consultations
Surgical and anaesthetic nursing
In-house pathology
Care of boarding patients
Care and treatment of hospitalised patients
Cleaning and maintenance of hospital equipment
Requirements:
Certificate IV in veterinary nursing. We find that without this qualification and experience, you do not have the required skills for this role.
High patient care standards with good attention to detail.
Experience with performing anaesthesia.
Ability to work in a small team.
Initiative and good time management skills.
Desire to improve your knowledge and skill level.
Remuneration is based on your level of experience and suitability to the role.
If you are interested in this position, please send both a cover letter describing why you are suited to the position and a resume to Anne Fowler by email at: anne@abevc.com.au
Please see our website: http://abevc.com.au/
---
Hawthorn Veterinary Hospital, Adelaide, SA (posted 2nd September)
Hawthorn Veterinary Hospital is looking for a Part-Time Veterinary Nurse to join our small, dynamic team!
We are a VSBSA Accredited Veterinary Hospital based in the strong social-economic suburb of Hawthorn in Adelaide. Since establishing over 35 years ago we have become integrated into the community and have built a strong reputation for a high level of advice and treatment for animals. Our loyal clients trust and respect our advice, which enables us to provide an extremely high level of care to their pets. This has also seen our team grow to a team of 4 veterinarians and 5 veterinary nurses.
We are passionate about being a leading provider of animal healthcare to the community we support, through the provision of a wide range of medical and surgical services. Our team has access to a range of equipment to allow them to undertake a complete and in-depth workup of cases, this includes Ultrasound, Radiology, anaesthetic monitoring, and in-house pathology machines, thus allowing us to provide a high level of care.

Please visit our website for more information about our clinic: https://www.hawthornvethospital.com.au/
Your key responsibilities will include, but are not limited to:
Provide effective support to veterinarians in all aspects of veterinary nursing, including anaesthetic monitoring, animal handling, IV catheter placement and blood collection
Maintain an excellent level of patient care and customer service at all times, treating every patient as if they were your own
Maintain a consistently high level of organisation and cleanliness in the hospital and kennel areas at all times
Assist with reception and administration tasks
The ideal candidate will possess the following attributes:
Certificate IV in Veterinary Nursing (preferred but not essential) and min 1-2 years' veterinary nursing experience
A keen desire to deliver excellent standards of patient care and customer service at all times
Excellent general computer literacy
Excellent communication and organisational skills
A genuine love for animals and their people
We are open Mon-Fri 8am-7pm and Saturdays 8am-1pm and would appreciate a staff member who can work a variety of shifts across these times, however we do offer flexibility.
We are looking for a nurse who can work a minimum of 2 days a week but are able to offer up to 4 days a week for the right person. We are happy to discuss your desired hours further prior to or during an interview, should you be a successful candidate,
Apply Now!

Please apply online with your cover letter and resume or by emailing: jacqui.johnson@hawthornvethospital.com.au
We can't wait to hear from you! https://vet.partners/careers/?p=job%2FocaHgfw3
---
Montrose Veterinary Centre, North West of Hobart, TAS (posted 31st August)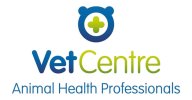 Permanent Full-time Senior Nurse

Are you a highly motivated, experienced Veterinary nurse looking to take your skillset to the next level? Are you feeling stuck with your current employer with no opportunity to grow? Do you like a challenge and enjoy change, seeing the extraordinary difference leadership can make?

Then consider joining our Business Manager to raise the bar on patient care and improve the efficiency and workflow in our hospitals.

Your key responsibilities will include, but are not limited to:
Provide effective support to veterinarians in all aspects of veterinary nursing, including animal handling, IV catheter placement and blood collection
Maintain an excellent level of patient care and customer service at all times, treating every patient as if they were your own
Maintain a consistently high level of organisation and cleanliness in the hospital and kennel areas at all times. All members of our team help with all tasks, including cleaning and including the vets! It is not unusual to see a vet clean a cage or mop the floor so if you don't like to clean, this is not the workplace for you. "Teamwork makes the dream work!"
Assist with reception and administration tasks as required
Do you possess the following attributes?
Certificate IV in Veterinary Nursing (or equivalent) with at least 2 years' clinical experience for our Part Time role
4 years' experience desirable for our Senior Nurse Full Time role.
Full-time vs Part-time is negotiable for the right candidate.
You must be easy going yet organised and self-driven. Team players only.
The ability to lead by example
A keen desire to deliver excellent standards of patient care and customer service at all times.
Excellent general computer literacy. Working knowledge of RX Works an advantage.
Excellent communication and organisational skills
A genuine love for animals and their people.
Apply Now!
Please apply online with your Resume & Cover Letter: https://vet.partners/careers/?p=job%2ForHCgfwK
---
Walkerville Vet, Inner Adelaide SA (posted 27th August)
Veterinary Nurse - Full Time (Part Time considered).
Walkerville Vet are looking for an experienced Vet nurse.
We have been established since 1999 and moved to purpose-built premises in 2019. We are an inner city veterinary practice with an educated and supportive client base and high standards of care.
You will be in a thoroughly supportive environment where solo shifts are not rostered.
Experience working as a veterinary nurse is essential. Opportunities for nurse consultations are encouraged.
Walkerville Vet is well equipped and you can expect to be able to work without compromises. Pay is above the award rate.
Feel free to come for a tour before you apply, do a trial shift and get to know us, or visit our website at: www.walkervillevet.com.au
Contact Amanda at the clinic for more details about the position.
Applications or enquiries can be sent Attention: Amanda (Nurse Vacancy) to: admin@walkervillevet.com.au
---
Millicent Veterinary Clinic, Millicent SA (posted 24th August)
Full-time Veterinary Nurse
Come join a young progressive team, where colleagues become friends!
We like to have some fun and laughter during our working day and often enjoy a drink together at the end or a casual dinner on the weekend.
The Millicent Veterinary Clinic is a family run, mixed animal clinic based in Millicent, South Australia. Millicent is a rural farming community with glorious beaches just around the corner. Our passion is to provide exceptional service to our clients, with a personalised professional approach to all needs and services required. We aim to work with our clients to make services affordable and to achieve the most positive outcomes. Within our staff we work as a close supportive team to maintain a healthy work life balance.

Our clinic has 6 dedicated, knowledgeable veterinarians and 7 support staff ready to help and support you. Our consulting times are scheduled to allow for lunch breaks and our tearoom is always well stocked with Nespresso pods, fruit, nibbles and more.
We are well equipped in a 2-year-old purpose built, state of the art, modern facility with separate cat and dog wards, orthopaedic instruments, 2 consult rooms, inhouse laboratory, ultrasound, x-ray machine, digital patient records and veterinarian office.

We are seeking a full-time qualified veterinary nurse to join our team.
The successful candidate should have:
Ability to work efficiently, independently, and as part of a team

Be committed to providing optimal patient care

Exceptional communication skills

Flexible, adaptable and a positive 'can do' attitude

Current drivers licence

The ability to share a laugh with colleagues

Enjoy working with people

Not be afraid to get hands dirty

Be confident and assertive
The role itself involves assisting veterinarians, preparing, and monitoring patients, cleaning, preparing consultation rooms, surgery and hospital areas and ensuring that all equipment is clean, sterile and ready for use, feeding and medicating animals, animal restraint and much more.
Pay will be commensurate with experience and qualifications
If you believe in our vision of providing personalised, tailored and high-quality veterinary care in a professional, comfortable and caring environment, please email your cv and cover letter to: michelle@millicentvet.com.au
---
Pets and Their People, Inner Adelaide, SA (posted 23rd August)
Veterinary Nurse/Receptionist Position
Part Time

Have you considered moving to Adelaide – the Festival State – where lockdowns are rare, where you can enjoy wineries in our lush Adelaide Hills, golden beaches 20 minutes from the CBD and socialize even with our current Covid restrictions?

Please read the entire advert prior to your application.

Are you fulfilled in your role and using your skills to their full potential?

Are you supported by regular ongoing training and professional development?

Pets and their people are a proudly privately owned company with 2 hospitals and 1 clinic across inner Adelaide. Due to our continued growth, we are looking for our next veterinary nurse superstar who is looking for a varied role – both in nursing and reception.
Our hospitals are board certified, and we are aiming for ASAV Hospital accreditation, so we continue to deliver the highest of standards – so what sets us apart?

We are the reigning winner of Australia's Best Led Practice and Best Team Leader awarded by the Lincoln Institute:

https://lincolninstitute.com.au/leadership-awards/

There are numerous reasons that we won this award, but our staff leadership was the key.
We want you to be the best version of yourself. We provide regular personal development coaching to help you achieve this along with regular staff meetings and professional development opportunities.

Our belief in this is so strong we always make time to close our clinics each week, so you have time to truly engulf yourself in the learnings.

We have a strong focus on supporting a healthy work life balance. We achieve this with rosters that are put out at least a month in advance, with an aim to have a regular rostered day off, always striving to have a great work culture along with access to a private Employee Assistance Program.
We are looking for a qualified and experienced veterinary nurse/customer care professional who will require the following skills and experience:
Qualified Certificate IV Veterinary Nurse
Extensive experience in a receptionist or customer service role particularly within the veterinary industry will be highly regarded
High attention to detail is a must
You must be flexible in your availability – our rosters include early morning starts, late shifts and weekends
Experience in a high-volume reception role will also be highly desired
The ability to be empathetic caring and professional at all times
The ability to maintain a calm composure and handle multiple tasks
The ability to follow direction, policies, and procedures
A high level of communication skills both face to face and via phone
The ability to liaise with our clients and their pets to optimise ongoing care
The ability to make our clients and their pets feel valued at every interaction
A desire to be part of an excellent team who live by their values
The ability to establish and maintain relationships with key influencers
If you are interested in learning more and having the opportunity to work for one of the most sought-after vet clinics, please send your resume to: practicemanager@petsandtheirpeople.com.au  or call Donna Morrison – HR and Business Manager on 0419 482 814.
Please visit our website: http://www.petsandtheirpeople.com.au/
---
Encounter Bay Veterinary Clinic, Encounter Bay, SA (posted 17th August)

Veterinary Nurse or Receptionist - Part or Full Time
Join our amazing team.
One of our wonderful nurses is having a baby and we are so excited but it has left us short handed! We are a busy, family owned, small animal clinic located in beautiful Encounter Bay.
The clinic has grown fast in recent years and we are excited to enter our next stage of development. Our focus is setting exemplary standards of patient and customer care whilst providing a fun and caring environment for our team. If you would like to grow and develop along with us, we would like to talk to you!
What you bring:
At least 1 year working in a small animal veterinary clinic
Enthusiasm and a sense of fun

Work with others in a positive and encouraging way

Excellent communication with a customer service orientated approach

Care and compassion for our four legged patients

A love of daschunds and chocolate is an advantage but not a must.
We offer you:
A highly supportive team of amazing nurses and vets
Well equipped clinic ( digital X-ray ,surgivet , IM3 dental radiography, in house idexx blood machine, electrosurgery unit, patient warmers, fluid pumps, mylab gamma ultrasound machine, full compliment of orthopaedic equipment )

Flexible hours and roster

A beautiful seaside location with good schools, cafes and nature reserves

WORK/ LIFE BALANCE

As working parents ourselves we understand the importance of family
Why work for us ?
We want to feed your passion ,whether that be professional development in surgery,
medicine, practice management or personal growth and development. Tell us what you want to achieve ! We are highly supportive of nurses who also just want to enjoy life. We want to help you arrive at work excited to start the day and leave happy and fulfilled.
How to apply:
Please send you resume and cover letter to:
Eleanor Gomersall
vetmanager76@gmail.com
---
Greencross Vets Para Vista, Holden Hill & Paradise, North-East Adelaide. SA (posted 4th August)

Vet Nurse
Para Vista, Holden Hill and Paradise SA
An opportunity for a Veterinary Nurse to join our teams at our Para Vista, Holden Hill and Paradise clinics on a part-time basis.
Over 1600 veterinarians and vet nurses across Australia have chosen a career with Greencross Vets. Our vets and vet nurses benefit from the resources that the largest veterinary group in Australia provides including an industry leading education program, business support for better work/life balance and career opportunities throughout the 170 plus veterinary related businesses in the Greencross Vets family.
We invite you to join Greencross Vets for a rewarding and fulfilling career.
Greencross Vets, a pioneer in the Veterinary landscape for over 10 years, are committed to raising the industry bar and we want you to be a part of our journey.
About Your New Role

Caring, handling and cleaning all animals
Maintaining the overall hygiene of the practices, including surgical areas and equipment
Undertaking general nursing tasks, including pre and post-operative care, animal pathology and emergency and critical care
Performing minor procedures when required
Delivering outstanding client care to all patients and owners
Participating as an enthusiastic team member with a positive 'go-getter' attitude
Handling client enquiries professionally in person, by email and over the phone
Administration duties and associated tasks
Collaborate across all three clinics and learn from different environments and teams
About Your Skills & Experience

Cert IV in Veterinary Nursing
2 or more years of experience
An extensive knowledge and understanding of veterinary nursing procedures
Good organisation, communication and customer service skills
Flexible and adaptable within a team environment
Confidence in monitoring anaesthesia
We Offer

An interesting and varied role as well as a dynamic and supportive team environment
Commitment to your career development through access to continued education, ongoing mentorship and regular performance reviews
Access to a support network of like-minded professionals
Pay rates are above award, and in line with your experience and qualifications.
If you would like to become part of the dynamic Greencross team, email your application, including a cover letter and resume, outlining your suitability against the criteria above to Dannielle McCabe, Practice Manager on dannielle.mccabe@greencrossvet.com.au
---
Adelaide Animal Emergency & Referral Centre, Adelaide, SA (posted 29th July)
Vet Nurse Surgery Team Leader
Adelaide SA
The Adelaide Animal Emergency & Referral Centre is a 24hr multi-disciplinary centre offering emergency, specialist and referral veterinary services. We have a strong ethic of providing the very best treatment and care for pets in the fields of emergency medicine, internal medicine, oncology, cardiology, dentistry, specialist surgery, critical care and diagnostic imaging.
Our specialist Surgical Department requires a Team Leader to co-ordinate daily operations, manage staffing resources, and help facilitate the cutting edge surgical and anaesthesia standards we are passionate about. We are looking to appoint a talented individual who values team cohesion, innovation, maximising nurse skillsets and the never-ending quest to improve!
This is a permanent part time position with a focus on managerial and administrative duties, though some clinical work will be required. Advanced nursing skills and experience within a specialist surgical environment may be an advantage but are not required.
What can you expect from our team?
You will be part of a specialist surgery team that offers a range of advanced surgical and diagnostic procedures, including orthopaedics, neurosurgery, minimally invasive surgery, soft tissue and reconstructive surgery.
You will join our highly skilled and dedicated nurses, surgeons and surgical residents to provide the highest quality surgical, anaesthesia and peri-operative care.
You will be working within our dedicated facilities with state-of-the-art diagnostic, anaesthesia and monitoring equipment as well as advanced surgical equipment
You will be responsible for creating rosters and organising schedules; co-ordinating workflow and maximising efficiency; resource management; interdepartmental communication; customer care and client outreach; staff management; co-ordinating staff inductions, training and goal setting; creating procedures and systems; providing nursing support for our theatre teams; and much more!
You will be supported by a network of departmental Team Leaders, local Management and a national framework of leadership, management and HR staff.
As a successful candidate, you will possess the following skills and attributes:
Certificate IV in Veterinary Nursing, with at least 5 years of experience
Diploma in Veterinary Nursing, previous management and/or surgical experience will be favourable
A strong work ethic and enjoy working as part of a team
Commitment to gold standard patient care and a "fear-free" approach to patient handling
The confidence and initiative to work autonomously yet lean on your team as needed
Ability to multi-task and navigate within a busy, multi-departmental workplace
A passion for excellent customer service and exceptional communication and interpersonal skills
Exemplary organisational skills and a high attention to detail.
Applications will be received via email only and should include a cover letter along with your resume.  Please include the contact details of two professional referees and one personal referee. All applications will be treated confidentially.
Applications to:
Elisha Barrow, Practice Manager
elishab@aaerc.com.au
Adelaide Animal Emergency and Referral Centre
119 Anzac Highway
Kurralta Park, SA, 5037

Tel: 08 8371 0333
---
Glen Osmond Veterinary Clinic, Fullarton, SA (posted 27th July)
Superstar Veterinary Nurse / Veterinary Technician Wanted
Searching for a career instead of a job? Do you love the WHY & the HOW of what you do?
GOVC is seeking expression of interests for a Cert IV permanent part time Veterinary Nurse or Technician to join our unique family; someone passionate & ambitious or simply put: a hot shot Super Nurse!
You will need to be as driven and (com)passionate about your work as we are; an A-grade go-getter team player who possesses outstanding communication skills and attention to details. We are searching for someone who not only loves/respects people & pets equally, but also someone who genuinely treasures 'that' special bond between them.
We are a dynamic, progressive, independent, and very family orientated practice with a busy (but not rushed) advanced surgical schedule and varied medical case load. Our invaluable Nurses are very much at the forefront of our Clinic therefore, we actively encourage continuing practical education to help you guys be the best you can be.
If you want to help us run a great show & have fun in the doing, please forward your resume & motivation letter to the attention of Kerin Aspinall at: kerin@glenosmondvet.com.au
Check us out at: www.glenosmondvet.com.au
---
Kookaburra Veterinary Employment reserves the right to edit or omit any advertisement at our discretion. We take no responsibility for the accuracy of any advertisement shown and will not be liable for any damages of any kind arising under any circumstances.