Vet Nurses and other support staff
Animal Attendant and Grooming Vacancies 
---
The House Call Vet, Kenmore Brisbane, QLD (posted 13th September) Chauffeur & Husbandry Nurse
FULL TIME PET CHAUFFEUR & HUSBANDRY NURSE
SMALL ANIMAL

About us:

We are a comprehensive, high quality small animal practice based in Brisbane. Our practice incorporates an innovative house call service with state-of-the-art clinics equipped with digital x-ray, dental x-ray, ultrasound, and in-house biochemistry and haematology. We have 2 clinics – a Kenmore Surgery and a Sunnybank Surgery.
What we're looking for:

Due to internal promotion we are currently seeking a motivated individual to run our Pet Transfer service & provide husbandry support to our nursing team. Our popular pet transfer service provides complimentary patient transfers from client's homes to our clinics for in clinic treatments and home again afterwards. Our custom designed patient transfer vehicle is made for safe and comfortable travel for our patients.
The primary role of the husbandry activity involves but is not limited to:
Performing charted treatments as directed by the clinical team, administering medications, and feeding, walking & toileting patients
Maintaining the cleanliness of the practice and the equipment used
This is an ideal role for someone wanting to start their career in veterinary practice. The ideal candidate has some experience as a nurse or kennel hand and should be confident with animal restraint and husbandry. It's important to us to find someone personable and fun who's going to fit into our team and help us continue to grow our practice. Key to your success in this role is your desire to provide a 'First Class' client experience every time. Your friendly and bubbly personality coupled with excellent communication skills enables you to quickly build rapport with clients. A valid open drivers' licence is required (automatic is fine)
What we're offering:

We're offering a generous remuneration package for the right person - commensurate with experience. We are strong supporters of your professional development and will work closely to support your studies, as well as developing your skills to support internal promotion as our practice develops. We have a comprehensive structured in-house continuing education program that incorporates internal and external speakers and provides access to online CPD modules.
Please email all applications to joel@thcv.com.au
Please visit our website: https://www.thcv.com.au/
---
Tallebudgera Veterinary Clinic, Gold Coast, QLD (posted 7th September) Groomer
Tallebudgera Veterinary Clinic is seeking an experienced groomer.
We have a beautiful purpose-built clinic, nestled in the stunning valley of Tallebudgera. You would enjoy our dedicated grooming room with facilities to pamper your furry clients, and be surrounded by a team that is supportive, compassionate and friendly.
The successful applicant will need to be.
Experienced in dog grooming.
Reliable and honest
Passionate about animal advocacy
Patient and caring
A bit about our clinic
We all love our job, and we are passionate about our patients and clients.
We practice to a Gold Standard of Care.
We are a team of experienced and forward moving staff who aspire to greater heights every day.
Our clients are wonderful and will expect nothing less than the best quality of work from you.
If you are the right person to join our wonderful team then please contact Debbie Grimley at debbie@tallevet.com

Check out our website at www.tallebudgeravet.com.au  Also look us up on

---
Casula Veterinary Hospital, South West Sydney, NSW (posted 2nd September) Groomer
Casula Veterinary Hospital and Elizabeth Drive Animal Hospitals are busy, well established small animal practices in South-western Sydney. We are located in the Liverpool area, just a few minutes from the Hume Hwy exit on M5.

We are looking for an experienced groomer for 15 hours per week, possibly more hours in summer.

We are looking for an enthusiastic team member who has great customer service skills, the ability to work as part of a team and independently.
Duties include:
Customer service and reception duties
Dog grooming
Cat grooming
Post op patient bathing
Essential Criteria:
Minimum of 2 years experience
Exceptional animal and client care standards
Excellent customer service and communication skills
Punctual and reliable
Approachable & friendly with a positive attitude
Own transport
Strong work ethics
Please visit our website to learn more about us. www.veterinaryhospital.com.au
To apply, please email your resume to Amy: amy.bright@veterinaryhospital.com.au or call on 02 9602 9863 .
---
Northside Emergency Veterinary Service, Terrey Hills Sydney, NSW (posted 16th August) Animal Attendants
Casual Animal Attendants

NEVS is a 24-hour Emergency and Specialist hospital, running alongside Northside Veterinary Specialists based on Sydney's Northern Beaches. We require enthusiastic and caring animal attendants to join our dynamic team on a casual basis. As an animal attendant, you will play a critical role in the wellbeing of our patients and the wildlife we care for.
 
We're looking for someone who:
Is passionate in providing exceptional patient care even at the busiest of times
Has a strong work ethic
Has a calm, friendly 'can do' attitude
Like minded person who fits in with our team, values and supports our culture
Has excellent communication skills
About the job:
You will be there to provide comfort and the basic necessities
Providing food and water, walks, and a clean bed
Keeping patients clean
Helping keep the hospital clean and well stocked
Supporting our hardworking nurses and vets by assisting with animal handling and restraint
If you would like further information, or wish to apply for this position, please email our Head Nurse Kasey Findlay at kasey@nevs.net.au
Please visit our website: https://nevs.net.au/

---
Southpaws Specialty Surgery for Animals, Moorabbin VIC (posted 3rd August) Kennel Hand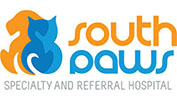 A custom built, state of the art hospital awaits you and your skills!
Kennel Hand - Full time positions available
Southpaws Specialty, Emergency & Referral Hospital - Moorabbin Victoria
Attractive remuneration & benefits
Southpaws - One of Australia's best-known referral hospitals.
We aim to be the first choice for expert veterinary care.
Our teams of industry experts ensure that the very best surgical, medical, cancer and critical care is delivered in a professional and comforting environment for pets their families.
As an employer
Southpaws is committed to leading the way in creating a workplace that operates the way we believe they should, rather than the way they always have. To help deliver on our goal of becoming an industry employer of choice, we have created career pathways that support year on year progression both for your capabilities as a professional, as well as your remuneration.
Southpaws is the only hospital in Melbourne to have full time Training & Development manager and Human Resources manager. These permanent on-site roles ensure the structure necessary to support people on their personal and professional journeys to fulfilling their potential.
Southpaws are proud of our values and look for these positive characteristics in all applicants:
Professionalism / Integrity / Trust / Compassion / Humour / Innovation / Teamwork
The role
As a Kennel Hand, you will be responsible for providing a clean, and safe environment for patients. You will be assigned patient treatments that will align with your current level of training and skill. You will be on a training pathway that will teach you to deliver specialised, high-quality care for all patients.
Responsibilities of the job include, but are not limited to:
TPR, walking & feeding of in-house patients

Administration of drugs (All medications are to be given under the direct supervision of a senior nurse or veterinarian)

Liaise with internal veterinarians re: patient status

Assist with bandage changes/wound care

Nurse patients recovering from anaesthesia

Ensure patients have clean bedding

All general ward restocking & cleaning duties

Ad hoc tasks given to you by the Team.
What is on offer?
Full time employment (Some weekend work required)

Industry leading employee discount scheme for pet healthcare

Defined nursing levels that facilitate annual progression

Work with a team of dedicated and hard-working professionals with superior expertise

Leading edge facilities

A secure, supportive, and flexible environment with additional employee benefits

Free continuing education programs

Team building events
Essential Attributes
Enrolled in or on a pathway to obtaining a Certificate IV in Veterinary Nursing

A professional and positive demeanour

Ability to work efficiently with initiative in a face-paced environment

Exceptional organisational skills
Employee Benefits
Generous pay and working conditions

Dedicated HR and Training functions to help you fulfill your career goals and achieve your potential

Monthly check-ins and dedicated platform for feedback and accountability at all levels in the hospital

Monthly company-wide social initiatives to support deep, genuine relationships with colleagues

The leading environment for veterinary professionals who wish to challenge the status quo and set new benchmarks for performance and capability
To apply to be a part of this exceptional team send a CV and Cover Letter to: HR@southpaws.com.au
For more information about Southpaws, please see the relevant links below:
Website: www.southpaws.com.au
Facebook: https://www.facebook.com/SouthpawsVeterinary/
Instagram: www.instagram.com/southpawsvet
---
Kookaburra Veterinary Employment reserves the right to edit or omit any advertisement at our discretion. We take no responsibility for the accuracy of any advertisement shown and will not be liable for any damages of any kind arising under any circumstances.