Veterinary Practices for Sale or Lease, and Partnerships
Summary: (please scroll down to see full details of all listings)
---
QUEENSLAND – SOUTH EAST COAST – PRACTICE FOR SALE
Small animal practice for sale – South East Coast of Queensland
Bribie Island Veterinary Clinic - Unit 2 45-53 Benabrow Ave, Bribie Island Qld 4507
Only a few hundred metres from the only traffic bridge onto Bribie Island, this clinic is ideally located on the main road, Benabrow Avenue, Bellara.
PRACTICE
The owner run clinic opened in 1980 in Bongaree and moved into a new purpose built building in 2000. The clinic has been put on the market due to the passing of the owner who was the senior veterinary surgeon.
Staffing capacity history – 2 veterinary surgeons, 4 vet nurses and 2 pet groomers.
Clinic hours history - from 8 am to 6 pm Monday to Friday, with Saturday from 8 am to 4 pm and Sunday 9 am to 12 pm.
The practice mainly offers routine pet servicing and consultation. There are also opportunities for large animal work as there are many small residential acreage and rural properties nearby on the mainland.
Excellent turnover every year providing excess cash flow.
Currently using Cornerstone software (integrated with IDEXX) for recording client services and billing. Capacity is 1-4 vets.
The clinic has offered years of professional service and consultation, building a friendly and caring relationship with all clients and their pets from Bribie Island and surrounding mainland areas.
BUILDING
Current purpose built building offered for lease.

Sufficient parking facilities (over 20)

Large waiting area and great size reception with fully stocked relaxing fish tanks

Two roomy consultation rooms

5 computer work stations, plus large office area.

Tearoom

Wet work station

Two large kennel rooms with a smaller isolation room.

Fully fenced outside dog run.

Two large operating tables

Hydrobathing room
EQUIPMENT

Digital x-ray

IDEXX lab station with sedivue

Near new im3 elite dental machine

Near new Ultrasound

3 anaesthetic machines

Radiocautery machine

Oxygen generator

2 hydrobaths/ blower
Please click here to see photos!

LOCATION

With a population of over 20,000, Bribie Island is located 69 km north of Brisbane via the Bruce Highway and Bribie Island Road. Classed as a residential suburb of Brisbane.
It is the only veterinary clinic on the island.
Bribie Island is a great place to live, holiday, invest or visit. Bribie has many recreational parks with walking and bike trails and entertainment for all age groups. Plenty of shops, places to eat out and endless beaches whether you prefer the surf side or calm and relaxed. It is located on Moreton Bay's Pumicestone Passage which offers great boating, fishing and water sport opportunities. Nearly one-third of Bribie Island is uninhabited National Park accessed by boat or 4-wheel drive.
Bribie Island is also located close to the Sunshine Coast.
Please contact:
Charmaine Kohler
Mobile: 0409 631 118
Email: kohlers@bribieislandvet.com.au
(ref 37796 - listed 23rd June)

Back to top
---
CENTRAL VICTORIA - VETERINARY PRACTICE FOR SALE
Kyneton Veterinary Hospital
Situated in central Victoria, approximately one hour from Melbourne, in a semi-rural area, in a friendly lifestyle township, with good school choices and medical facilities. There is also a range of sporting facilities and many surrounding wineries and excellent restaurants.
The practice is in purpose-built premises, which is equipped with all the necessary features and has been in operation for over forty years. It is situated in a prominent position in the main street of the town.
Two consultation rooms
Sterile operating theatre
Non-sterile preparation room
Large kennel room, locum room
Large waiting room
Anaesthetic machine
Dental equipment
Idexx lasercyte and Catalyst machines
Gribbles couriers available twice daily
The practice is a mixed practice and is 70% small animal and 30% large animal.
The premises are available to purchase or to lease
Contact Leigh Coghlan kynevet@vic.chariot.net.au
(ref 37800 - listed 23rd June)

Back to top
---
LINDFIELD, SYDNEY UPPER NORTH SHORE, SMALL ANIMAL PRACTICE PARTNERSHIP OPPORTUNITY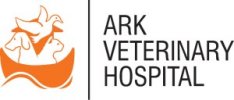 An opportunity of a lifetime awaits the right candidate.

Ark Vet Hospital is looking for an enthusiastic veterinarian who is ready to take his/her career to the next level.

We want a motivated individual to join our high performing team. What holds our team together is our shared values of cooperation, community and being dependable. As a result, we all strive to provide a fantastic boutique hospital experience for our clients and their pets.

In this role you get the best of both worlds:  supported by an owner that has the knowledge of over 25 years of experience as well as the wisdom to know there is a lot to be gained by listening and adopting the ideas from his team.
Ideally, we would like someone who is looking for a long-term career opportunity that thrives on being part of a growing practice.  Partnership opportunities are available for the right person.
As per most other clinics – our basics include:
The hospital is well equipped with everything you need to provide gold standard care.
No afterhours and or Public Holidays
An above award remuneration package
A comprehensive employee assistance program
Structured Welcome Program
Please click here to see photos!

What makes us different?
Our boutique hospital attracts clients that want the best for their animals, which allows you to practice the level of medicine that is best for the pet without needing to compromise
We understand that being supported by a knowledgeable team provides you with the peace of mind. While there is the potential for a couple hours of sole charge it is not the norm – as we all prefer to bounce questions and ideas off each other.
In a small team your contributions are recognised and rewarded.
Our size hospital is perfect for the vet that wants to see a wide variety of cases that allows you to continue to sharpen your skills (unlike the larger clinics that may give the "interesting cases" to the "more experienced" vets).
If you want to be part of our growth and development and are dedicated to improving the lives of pets in the Lindfield area, we would love to hear from you.
For more information and to apply, please contact Dr Joe Daley by email manager@arkvets.com.au or call 02 9416 1300.
See our website https://arkvets.com.au/


(ref 37733 - listed 16th June)

Back to top
---
PHILLIP ISLAND, GIPPSLAND, VIC - SMALL ANIMAL PRACTICE FOR SALE
VIC - Gippsland
COWES VETERINARY SURGERY
Our practice is in the main street of Cowes on Phillip Island, just on the edge of the shopping centre and next to a small supermarket with plenty of parking.

I started the practice from scratch in 1982 and we have been in the current site for about 30 years. About five years ago we did a major extension. We have two consulting rooms, a large area for dentals / lab work / X-rays and a surgical theatre. Equipment includes dental machine, digital xray, Idexx machine, monitoring equipment, oxygen generator, 5 computers connected to the CHS Vet program and a new autoclave.
Please click here to see photos!

It is 99.9% small animals - there may be scope to increase the large animal work and to expand the practice in other areas.
A valuation from ValuVet is available, which demonstrates a healthy financial background and profit margins and a strong forecast. The practice has been growing steadily but in the last two years its growth has been quite rapid.
Over the last few years I have cut back on my hours and for over a year have been mainly just doing Saturdays and helping out as needed, plus after hours but the practice has been growing and operating well without me being there much.

There are four vets in the practice apart from me. Since the start of 2020 we have gone from having one vet on at a time to two Monday - Friday and one on Saturday.

We have at least three nurses on each day, two on Saturday. There are three who do most of the hours and three others who do 1-2 days a week.
Our staff are a great crew, very competent and friendly.
I plan to sell just the practice and keep the land and building and rent it out but would consider selling that as well. The rental value was calculated at about $900 per week and I would be agreeable to a long lease. There may be parties interested in partnership.
Phillip Island is a beautiful place to live, with great community spirit, fine schools and good commercial and recreational facilities. The population of the area has been growing steadily as well and is predicted to continue to grow. The island is a popular tourist destination, with great swimming and surf beaches and its reknowned wildlife. It is busy over the summer school holidays but is otherwise a nice relaxed environment. While it is just ninety minutes from Melbourne, it is nicely removed from the hustle and bustle of the city.
Interested parties may contact me, David Cassells [practice owner] at sunnyhill@internode.on.net or 0407 328 639
(ref 37720 - listed 15th June)

Back to top
---
NORTH WEST MELBOURNE - SMALL ANIMAL PRACTICE FOR SALE
AVONDALE HEIGHTS VETERINARY HOSPITAL
A once in a lifetime opportunity exists to purchase a purpose-built small animal veterinary hospital located approximately 12 kilometres NW of Melbourne's GPO. The practice owner is retiring if, and only if, he can find the right person/s to take over this superb hospital grade facility along with a fair and reasonable price.
The practice comprises a large waiting room/reception/food display area, 2 consultation rooms, a staff-room, lab/pharmacy with binocular microscope, massive treatment room with 2 built in stainless steel peninsula work tables, a 3 phase high frequency CMP200 X-Ray unit with 50kW, 120kVp generator, floating top x-ray table and brand new Miatech DR imaging system, bronchoscope, gastroscope, a central sterile supply with a brand new Melag S23+ autoclave, separate imaging room with DR computer workstation, a separate sterile operating theatre with ceiling mounted Chromophare C-450 operating light and Valleylab SSE2L electrosurgical device, a separate kennel/cattery room with stainless steel cages and a storeroom/isolation room. The practice has extensive instrumentation in near new condition including recently purchase Keller operating loupes. The practice is fully computerised with newly purchased computers (x3) operating with VetWare software on Windows 10. We have 2 hospital grade anaesthetic machines in perfect condition that are regularly serviced each year. The practice is modern, well maintained and looks great!
The practice was established in 1986 and has been run by the same owner for the last 35 years, principally as a solo practice but sometimes as a 2-vet practice. The practice is modern, well equipped, and superbly located on a corner location on busy Milleara Road. Milleara Road carries over 20,000 vehicles per day (total in both directions). Along with its prominent signage it offers outstanding visibility. The building is of solid brick construction and has an adjoining car park with 10 visitor carpark spaces/1 private carpark space and landscaped gardens with an automatic sprinkler system. The practice site is a consolidation of 2 blocks giving 1,397m2 of land. We have superb nursing staff of 3 full time qualified veterinary nurses. The practice has 3 Nest IQ cameras throughout.
The practice offers a great opportunity for future growth as the area is having a significant population boom with new apartments being constructed on an ongoing basis. Also, the practice has been run in a relaxed manner over the last 20 years – no after hours, closed for 3 weeks annual leave every year, closed on Sundays/Public Holidays and early weekday closing times around 6:30pm. Thus, there is much opportunity for someone wanting to work this hospital to its full potential and reap the rewards of significant growth. The practice has grown over 60% over the last 3 years in gross takings!
Please view our website at www.avondaleheightsvet.com.au and view our photos inside and out to fully appreciate this facility. View our Google rating. We have a good reputation.
Click here to see photos.
The practice is being sold as an on-going concern and includes all the real-estate (land and building), equipment, office furniture, stock, and goodwill.
Genuinely interested parties should contact Phillip Hartney directly by email only at ahvhvet@gmail.com for more information. I have a professional equipment valuation, estimate of the value of the office equipment, estimate of real-estate value and an asking price for goodwill for negotiation purposes.
(ref 37696 - listed 10th June)

Back to top
---
CENTRAL & SOUTH WESTERN QLD - PRACTICE FOR SALE/PARTNERSHIP/PROFIT SHARE
Well Established Mixed Animal Practice - Profit Sharing Base Senior Vet/Partnership Opportunity/For Sale
A very well established and profitable mixed veterinary business servicing a large region of Central/South-Western Queensland is available for purchase. The business annual income has grown at a constant rate for the previous 4 financial years. The business is only for sale due to changes in owner's personal direction and required relocation.

This business is a 2.5-3 vet practice, but the scope for expansion is definitely possible. The clinic currently has a very solid and loyal client base across a 5-600km region, and the continued expansion of satellite clinics on a weekly basis to several surrounding towns is growing the caseload on a rapid path. The business has one 3 vet clinic established as the base and operates out of 3 leased satellite clinics and supplies station/property services around these outlying towns on a regular basis.

The caseload is of a true rural mixed practice; all small companion animal medical and surgical work, station and pleasure equine work, and production animal (extensive beef cattle and sheep) are in high demand. Two clinic vehicles would be available to service the out-of-town clients.

The clinic has been recently renovated to include two consultation rooms, a dedicated surgery, hospital ward, wet prep room, and staff office facilities along with a large storage space. There is a two-bedroom flat adjoining the clinic which is suitable for new staff or locum accommodation. There is digital X-ray, a new IDEXX diagnostic suite, BCF ultrasound (2 x Easi-scan machines), VBBSE equipment, 2 x equine/small animal ultrasounds, a portable horse crush on solid trailer for outside dental/repro work and a large amount of both small and large animal surgical equipment available.

The clinic also provides equine work out of a dedicated stable facility detached from the clinic building, with 8 undercover stables, 10 large day yards, room with power, water, air-conditioning and an undercover horse crush facility.

The clinic building/land/stable facilities would be available for separate purchase or lease arrangement if desired.

The current owner would be happy to discuss with interested parties to stay on in some employment capacity to allow a smooth transition if required.

The current owner is also happy to discuss the method of purchase, i.e., outright purchase of business +/- buildings and land, a partnership opportunity or a profit-share based senior vet position that can lead into handover. 

The business price is negotiable and will be very reasonably priced to allow a smoother transition and more inviting business prospect for a potential purchaser.  The owner is also willing to discuss some vendor finance, or vendor guarantor for purchase.
Please direct inquiries/further information requests through to wassvets@bigpond.com
(ref 37691 - listed 9th June)

Back to top
---
CHRISTCHURCH NEW ZEALAND - PRACTICE FOR SALE
Small Animal Practice For Sale - Christchurch, New Zealand
An opportunity has become available to purchase a strongly performing, well established veterinary practice due to transitioning to retirement.
Operating for 30 years the practice continues to grow and opportunity to increase that growth rate is easily identifiable.
The practice has an excellent profit margin on an approximately $1.35M plus gst turnover for 1.5 FTE vets over 5.5 days per week.

The clientele are loyal and have a high rate of pet ownership.

As shareholders in the Christchurch Afterhours Vet Centre, afterhours commitments are limited to the occasional back-up support on a roster system with the other shareholder clinics. This affords an excellent work life balance to enjoy all the wonderful opportunities this progressive city has to offer.
New Zealand's Garden City has been emerging as an exciting metropolitan area with many new facilities and modern, innovative developments following urban regeneration.
Christchurch is close to beaches, mountains (for skiing and tramping), Hanmer Springs, Tekapo and other attractions and there is a bustling hospitality scene.
The clinic has 2 consult rooms (with heat pumps in each), a cat ward, dog ward, treatment room and surgery, 2 bathrooms, large retail area and plenty of accessible parking. The premises readily lends itself to reconfiguration if so desired.

The building is 174.26 m2 with an outdoor yard of 64.45m2 giving a total lettable area of 238.71m2.

The building is available for lease or purchase.

The practice employs 2 full time and 2 parttime qualified vet nurses and has been run by a husband and wife team, well supported by regular locum vets.

Overheads are advantageously low.
Please click here to see photos!

We are willing to stay on for a period of time to ensure a smooth transition to the new owner.
If you wish to discuss this opportunity and the financial and other benefits of being self-employed please contact us. All enquiries treated in confidence.
chchvetclinicforsale@gmail.com
(ref 36892 - relisted 8th June)

Back to top
---
EASTERN VICTORIA - PRACTICE FOR SALE
Small, affordable mixed practice in brilliant lifestyle location.
Snowy River Vet Clinic is a 2 – 3 vet practice based in the small town of Orbost in eastern Victoria, just 15 km from the coast.
The practice has a very diverse caseload including pets, dairy, beef and a smattering of equine, wildlife and everything else on the Noah's Ark spectrum. A wide range of small animal surgeries are undertaken for clients who decline referral to a specialist, while bovine work includes outreach trips into the Victorian High Country.  If you want a chance to put into practice ALL your vet skills, and are always ready for something new, you will thrive in this practice.
This diversity has made for a financially resilient practice, which has weathered economic downturns, drought and changing farming practices to remain a thriving business. The gross income has grown over the past 12 years, reach $1 million over the past 12 month period.
https://www.snowyrivervetclinic.com.au/
Facilities
Snowy River Vet Clinic is extremely highly regarded in the local community, and in spite of being a small rural practice is equipped and operates to the highest level of care. Equipment includes....
In house digital xray
Large and small animal Ultrasound
Idexx Catalyst and Lasercyte
Oxygen generator
2 anaesthetic machines with anaesthetic monitors
Multiple fluid pumps
Equine dental equipment
Wide range of equipment including orthopaedic, tonometers, electronic stethoscopes etc
Lane Bull Testing kit
Premises
The practice operates from premises one block from the main street of town, with a large carpark. The premises are owned by the current practice owner  who can provide a long term lease, or alternatively premises can be sold with the practice. The building has undergone an extensive  upgrades and re-fitout in the past three years making it an efficient, streamlined workplace with:
10kW photovoltaic panels
Solar hot water
Two consulting rooms
Large central treatment room including intensive care cage area and central wet treatment table
Surgical prep area with pass through to surgery
Kennel room with new stainless steel caging
Outdoor kennel runs, storage and cleaning area
Large office separated from the public
Reverse cycle air conditioning throughout
CCTV camera's throughout
The Location
Orbost is on the National Highway 1, 4.5 hours east of Melbourne and 4 hours south of Canberra. It is on the Snowy River Floodplain, a virtual island of superfertile farming land, surrounded by forest to the west, north and east, and the ocean to the south. The small coastal town of Marlo is 10 minutes drive away. For anyone who loves an outdoor lifestyle, it is an incredible place to live with an extraordinary range of landscapes close by.
Orbost is a welcoming community with an increasingly diverse population as this largely unknown gem is gradually discovered by tree – and sea changers. The town has it's own hospital, high school and several primary schools; it is well connected to Melbourne by coach / train services and has many sporting clubs and associations. The current 'undiscovered' status of the area means house and land real estate is very competitively priced.
Please click here to see photos!

The owner
The current owner is looking to semi retire while staying in the area, after living here for the past 20 years and raising a family. He is open to negotiation to remaining as a part -time or casual employee if desired to enable the lifestyle enhancer of a 3rd vet available to the practice without needing to employ 3 vets full time.
The owner is prioritising a lifestyle transition, and has realistic expectations in relation to negotiating the sale price.
Contact:
Dr David Mitchell
Davemitchell15@gmail.com
0427 542387
(ref 35340 - re-listed 3rd June)

Back to top
---
FOR SALE - VET PRACTICE IN THE KOOTENAY ROCKIES
Is practicing veterinary medicine just a part of your life?
Tired of the urban rat-race?
Want an outdoor lifestyle?
Ever considered emigrating to Canada?
The location:
The practice is located on an acreage on the west shore of Kootenay Lake, nine km north of the village of Kaslo, nestled in the mountain ranges of southeastern British Columbia, Canada. The geography is dominated by the large, pristine lake and 2000-3000m heavily forested mountains. The area is relatively sparsely populated, and is becoming a haven for urban refugees.
The village of Kaslo has a health centre with 4 physicians, a K-12 school, an ice arena, tennis courts and baseball diamond. A vibrant arts community thrives, with a renowned summer jazz festival on a floating stage.
The real estate:
The practice is located in the bottom floor of a 3 storey, 4 bedroom, 3 bathroom 3600 sq ft home built in 1994. A covered breezeway containing a hot tub and storage adjoins the house to an 800 sq ft shop with a kennel building underneath. A 1000 sq ft barn with hayloft is situated in the adjacent fenced pasture land. The buildings are located on a 3-4 hectare parcel of land overlooking a secluded beach on Kootenay Lake.
Please click here to see photos!

The practice:
Established for 26 years, the practice serves the north end of Kootenay Lake, with the next closest practice 75 km to the south. The practice is 95% small animal with some potential for expanded equine work in the area. The clinic has separate bathroom, reception, exam, kennel, treatment, and surgery rooms. Gas anaesthesia, monitors, new CBC and chemistry analyzers,and an older X-ray unit are in use. Grooming and boarding facilities are present. The clientele is loyal and appreciative. Cases requiring referral can be sent to Washington State University vet teaching hospital across the border. Two part-time assistants and a family member are currently employed. Annual gross revenue is in the $600,000 range with a high net due to low overhead costs.
The opportunity:
The home-based practice provides flexibility in time management, allowing a great work/life balance. It would enable the prospective new owner to continue working while raising a family and allow the veterinary practice to be a family affair. The area offers unparalleled and unrestricted access to outdoor recreation, with hiking, mountain biking, ATV'ing, swimming and boating in the summer and skiing, skating and snowmobiling in the winter. The current owner is planning to retire in the area and is willing to assist in the transition. The priority is to ensure that the community has continued access to veterinary services, so sale of the practice with inventory and equipment without the real estate would also be considered.
Contact:
Dr Pat Haegedorn
North Kootenay Veterinary Services Ltd
+1-250-353-7125
nkvet@kaslo.org
(ref 31964 - relisted 27th May)

Back to top
---
BAIRNSDALE, GIPPSLAND - MIXED PRACTICE, MAINLY SMALL ANIMAL - PARTNERSHIP POTENTIAL

We are growing, and are looking for a full or part time, experienced or new graduate veterinarian to join our team. We are a busy well-established, privately owned 10 vet mixed animal practice in a purpose-built clinic. We are predominantly a small animal clinic with the full range of routine and emergency cases. We also service a large area for cattle, equine and other farm animals extending into the Victorian High Country. A mixed animal vet is preferred but small animal only vets are welcome to apply.
Why choose Main Street: https://youtu.be/aGpPLJK2ZYU
Our team. We have a great team of vets and nurses. Our 10 vets have varied special interests, and many have a vast clinical experience they are happy to share. We have 15 dedicated and professional nurses and 2 office managers to ensure smooth operation of the clinic. We have a diverse and fun team who support one another.
Work life balance. Our full-time vets are rostered for shifts between 9am-5pm or 10am-6pm with an hour lunch break. They enjoy a set half day off each week, are rostered on for 32 hours per week but paid 38. A monthly rostered day off, half days after being on call, and a long weekend following a weekend on call are provided.
The region. We live in a beautiful part of Victoria, and you need time to enjoy it. A well serviced town close to the mountains, lakes and ocean allows our team to enjoy the outdoors. We have team members participating in skiing, hiking, dragon boating, sailing, horse riding, camp drafting, netball, football, soccer, farming, kayaking, and the list goes on. Bairnsdale is located in East Gippsland, approximately 3 hours' drive from Melbourne on the picturesque Gippsland Lakes. It is the commercial capital of the region with a large and growing population. Bairnsdale is a friendly prosperous town, with a good community feel and has excellent services including hospitals, schools and shopping. Bairnsdale has a mild climate, and has rivers, lakes, and beaches nearby, as well as stunning national parks and snowfields.

See www.travelvictoria.com.au/bairnsdale


The clinic. We are a privately owned, purpose-built hospital with great equipment. These include;

4 consultation rooms, including a cat only waiting area and consultation room
Feline, canine, isolation, recovery and outdoor kennels
RXWorks on all computers integrated with IDEXX, Vetstoria and VetS8
IDEXX laboratory including: ProCyte, Catalyst Dx Chemistry Analyser, UA Analyser, Sedivue, Snapshot Dx, Faecal egg counting machine and coagulation analyser
Digital xray machine, IM3 dental xray, IM3 Elite dental machine with ultra LED scaler, endoscopes, a state-of-the-art ultrasound machine and a large animal pregnancy ultrasound

Remuneration. Negotiable based on experience, but well above award. We value the work our vets do and compensate the work they do very well. We have a very low staff turnover and we do what we can to retain our vets and show our appreciation for the sometimes demanding work they do. AVA, VSB, radiation licence, and CPD are covered (as is at least one coffee a week from the visiting barista!) Shared after hours are very well compensated and the support of a second vet and nurse is always available.
Please click here to see photos!

Our ideal candidate:
We are looking for someone who loves being a vet. Someone who is enthusiastic, fun and has great customer service and people skills. The potential for partnership is available to the right person. The key criteria for partnership include:
Great customer service and people skills
Orthopaedic surgery experience
Driven and motivated
Fun and a team player with a sense of humour
Willing to maintain and participate in continued learning events
Strong leadership skills
A positive can-do attitude
If you think this position is for you, then please get in touch!
Contact Jade Hammer on 03 5152 6666 or vet@mainsvc.com.au
Also see www.mainstvetclinic.com.au or
A virtual tour of the clinic is also available on Google.
(relisted 26th May - ref 29287)

Back to top
---
GRAFTON, NORTHERN RIVERS - MIXED PRACTICE PARTNERSHIP POTENTIAL
Full or Part Time
Preferably mixed animal vet but small animal vet considered
Clarence Valley Vet Clinic is looking for a 3rd vet to join our team. We will even consider taking on 2 new graduates if a suitable experienced vet can't be found, so you could potentially bring a friend from uni and start your careers together.

We are located in Grafton in the sunny Northern Rivers of NSW. Grafton is on the banks of the mighty Clarence River, which is ideal for kayaking, water-skiing, sailing etc (we can supply kayaks and a ski boat if you are keen to hit the water). There are numerous beaches from Yamba to Coffs Harbour within an hour's drive, and picturesque mountain National Parks and white-water rivers within an hour's drive to the west.

Our work is mainly small animals including routine consultations and desexings, but we also deal with more complex medical and surgical cases including some orthopaedics.

We also provide horse and cattle services. Elective horse work includes castrations, hendra vaccinations and basic dentistry, while elective cattle work includes pregnancy testing and bull breeding soundness exams (PREgCHECK and BULLCHECK accredited vet in clinic). Emergency equine and cattle services are also provided including horse wound management and bovine dystocias.

The clinic has been renovated and expanded in 2020 to provide a more comfortable and well equipped work environment. We have a great team of nurses to work with, and an appreciative clientele.
Please click here to see photos!

Ideally, we are seeking a vet who will be happy with a mainly small animal workload, but willing to undertake some large animal work when required. A small animal only vet would be considered. The practice has a well-equipped work vehicle for large animal work, or a mileage allowance would be paid for a private vehicle if preferred. After hours would be 1 weekend in 3 (Clinic open Saturday mornings only on weekends), and one weeknight per week. Rostered days off after a weekend worked will be possible, days worked per week can be flexible anywhere from 3 to 5 days per week.

Salary is negotiable, depending on experience. Partnership potential exists for a vet willing to commit to the district and take on
some of the challenges of business management for the corresponding financial reward.

If you are interested in our position, please contact Ray Barnett BVSc on 0427 057 329 or clarencevalleyvetclinic@hotmail.com
See our website https://www.localvet.com.au/ClarenceValley/
(relisted 26th May - ref 34913)

Back to top
---
PROSPECT IN LAUNCESTON, TASMANIA - SMALL ANIMAL PRACTICE FOR SALE
TASMANIA — LAUNCESTON — Small Animal Practice for Sale
Olde Tudor Veterinary Hospital is a small-animal practice in the northern Tasmanian city of Launceston with tremendous potential for growth.
PRACTICE

The clinic opened in 1993 in a nearby rented shop, before relocating to the current converted premises in 1996.

Always operated by a sole veterinary surgeon, a practice manager (vet's spouse) and a part-time nurse.

The practice is entirely routine pet servicing, but opportunities for large animal work exist as there are many small holdings and rural properties nearby.

Turnover has steadily increased year by year.

Minimal after-hours work. It's a very comfortable and relaxed practice to work in.

The practice has a new X-ray machine and the usual anaesthetic and surgical equipment. Digitalisation of records and diagnostics may be of benefit.

The work ethos has been based on creating friendly and caring relationships with clients and their pets.
LOCATION

With a population of 87,000 Launceston sits in central north Tasmania; the second largest city in the state. It has a lovely old centre and many rejuvenated industrial zones, the suburbs continue to expand, notably in our area.

The practice sits in the relatively modern suburb of Prospect that spreads across a hill immediately to the south-west of the city centre. It is the only vet practice in this area.

Launceston is beautifully positioned to enjoy most regions of the state: only 30 minutes to the north coast via the lovely vineyard-laced Tamar valley, 1 hour to the north-west coast, 1 1/2 hours to the scenic east coast, 1 hour to the central highlands and 2 hours south to Hobart. Stunning wilderness areas abound further west and south.

For those who appreciate the natural environment and outdoor activities, it is paradise. For those who love historical architecture and visiting small towns, it is fascinating. Less than 1 hour's flight to Melbourne.
REAL ESTATE (see photos)

The practice is located in a converted brick and timber house, adjacent to a residential area, on a busy road opposite a shopping complex.

Parking area at the rear of the property, it accommodates 6 cars (2 staff cars under a carport) and a lockable gate for after hours security.

With a rear public entrance, it houses a very comfortable waiting/reception area, a large consulting room with a functioning wood fire, operating room with a side storage area, kennel room, and a large office/rest room. Two heat pumps control the internal climate. A covered courtyard with brick sheds (one with overflow kennels) sit at the back of the house, serving as a very practical utility area.

The property is offered for sale with the practice. Short or long term lease options are a possibility.
Please click here to see photos!

Please contact for further info or interest:
Dr Mark Fowkes
fowkesintas@gmail.com
Phone 0418 575 258
(ref 36694 - re listed 22nd May)

Back to top
---
TASMANIA - NORTHWEST COAST - PRACTICE FOR SALE
Small animal practice for sale - Northwest Coast of Tasmania
The Barnyard Vet Practice has been located in Main Street Penguin for 9 years and has grown rapidly over this time . We have operated as a 1 vet , 3 nurse exclusively small animal practice  for the last 3 years opening Monday to Thursday with minimal A/ Hrs -the potential for growth of small animal and equine / bovine work is huge .
Please click here to see photos!

Penguin is a beautiful coastal hamlet located on the northwest coast of Tasmania . Schooling is available from kindy to high school with a recent multi million dollar expansion of the local school. The community won the recent tidy town competition and is the home to the Penguin surf club (voted this year the best lifesavers club in Australia ), an AFL quality footy field, mountain bike tracks designed by a world renowned designer etc . Located 1 hour to cradle mountain with the best wineries and food right on our doorstep - we are lucky to work in a country community people from all over Australia come to visit .
The practice is located in the primary shopping centre of Penguin a short stroll to swimming beaches. It is in a stand alone brick building which has been fitted out specifically for the needs of a modern veterinary surgery . We have a large reception area , consult room , ultrasound , DR x-ray system ,IDEXX catalyst - lasercyte , fully equipped dental - prep room , hospital area .Currently we have just under 8000 patients on our computerised system .
We own the property which we are happy to offer for lease or sell outright with the practice .
The principle is happy to stay on for a period of time to ensure a smooth change over
Interested ? Contact Roz on markroz@live.com.au or 0407 198 007.  We look forward to hearing from you.
(ref 36605 - re listed 15th May)

Back to top
---
TOWNSVILLE - QUEENSLAND - MOBILE SMALL ANIMAL PRACTICE FOR SALE
HIGHLY SUCCESSFUL INDEPENDENT MOBILE VET BUSINESS FOR SALE
Balance and flexibility

Cashflow

Established, large and loyal client book
Opportunities like this do not come along very often – NQ Vets Mobile is an established and highly successful one vet mobile vet business for sale in sunny Townsville. The business has over 800 active clients and a turnover around $300,000 a year with minimal overheads - the hard work to establish this business has been done over the past 7 years.
The business revolves around a single vet working Monday to Friday with mum friendly hours – create your own schedule and work around your life with no one to answer to but yourself. Work as much or as little as you wish. The owner currently uses an external receptionist service to manage calls during consults and on days off.
You will have complete autonomy with no rigid associations to any other organisations - all consults are generated by the business website, Facebook page, car signage, word of mouth and brick-and-mortar clinic referrals.
Excellent working relationships have been established with a number of clinics where referrals can be sent for work-ups, admissions and surgery. Scope exists to undertake this work yourself with the development of a day surgery and future opportunity to increase revenue even further.
Live in beautiful Tropical North Queensland in a growing regional city with access to beautiful beaches, the great barrier reef, restaurants, museums, cinemas, parks and shopping. This is a wonderful lifestyle for singles or families.
Please click here to see photos!

To discuss this amazing opportunity please email mobilevet@mail.com for further information.
(Ref 34115 - relisted 8th May)

Back to top
---
TAURANGA, NEW ZEALAND - VET PRACTICE FOR SALE OR LEASE
Veterinary Practice for Sale or Lease - in Tauranga, Bay of Plenty, New Zealand
Ever considered emigrating to New Zealand?

New Zealand has been ranked second safest Covid-19 country by Forbes


Want to be your own boss?
Tired of the urban rat-race?

Want an outdoor lifestyle?
Overview

Reputable veterinary practice in New Zealand's most popular beach towns,

Impressive purpose-built premise and location,

High potential for growth and good cash surplus,

The practice is located in Tauranga CBD. Tauranga is the largest city in the Bay of Plenty and one of the fastest growing population centres in the country. Central to Auckland, Rotorua and Hamilton, and just a 15 minute drive from one of New Zealand's most popular beach towns, Mount Maunganui.
Tauranga is an affluent fast-growing city with high pet ownership. One of the current owners who is also a senior veterinary doctor would be happy to stay in the business and work for the new owners.
Prime Features of the Business:
Loyal and motivated clientele,
Sales/turnover in excess of $600,000.00,
High chattels value,
State of the art equipment and plants,
Great reputation in the community,
Fully compliant, and secure lease,
Ideally suited for enterprising team of professionals,
Dedicated staff willing to stay in the business with the new owner (s),
Potential for extra income by expanding the business to Pet Grooming and Pet Shop,
Potential to increase sales with the right coverage of advertisement and incentives to customers.
Asking Price
Tangible Assets $169,472.00
Intangible Assets $225,528.00
Total Price $395,000 + stock (approximately $100,000)
The practice:
Established for 5 years, the practice serves the most affluent suburbs in Tauranga. The practice is 95% small animal with some potential for expanded lifestyle animal/hobby farm work in the area. The clinic has separate retail and reception, consult, treatment, surgery and dog and cat kennel area. Gas anaesthesia, monitors, CBC and chemistry analyzers, and a digital X-ray (generator with DR Scanner) unit are in use. Grooming facilities are present. The clientele is loyal and appreciative. Cases requiring referral can be sent to the nearby cities – Hamilton or Auckland. A full time fully qualified nurse and two part-time assistants are currently employed. Annual gross revenue is in the $600,000+ range with a high net due to low overhead costs.
The opportunity:
This practice provides flexibility in time management, allowing a great work/life balance. It would enable the prospective new owner to continue working while raising a family and allow the veterinary practice to be a family affair. The area offers unparalleled and unrestricted access to outdoor recreation, with hiking, mountain biking, ATV'ing, swimming and boating in the summer and skiing in the winter. One of the current owners and vet is willing to assist in the transition or continue to work full- or part-time for the practice. The sale of the practice with inventory and equipment without the lease would also be considered.
Please contact
The Practice Manager
smartvetsacc@gmail.com
(ref 34484 - relisted 7th May)

Back to top
---
Kookaburra Veterinary Employment reserves the right to edit or omit any advertisement at our discretion. We take no responsibility for the accuracy of any advertisement shown and will not be liable for any damages of any kind arising under any circumstances.