Equine Vacancies
Summary: (please scroll down to see details of all jobs)
QLD - Sunshine Coast - Little Mountain - 3 vet equine practice
QLD - Outer Brisbane - Anstead/Marburg - 10 vet equine/small animal practice, Internships
QLD - Scenic Rim - 3 vet 50% equine / 50% small animal practice
NSW - Tamworth - 3 vet equine practice - Equine vet with interest in Sports Medicine
NSW - Hunter Valley - 12 vet equine practice - Equine Surgeon
NSW - Hawkesbury Valley - 7 vet equine practice - experienced or new grad
NSW - Sydney NW - Agnes Banks - 13 vet equine practice, Internship
NSW - Sydney - Equine Racing - Racing NSW - Official Veterinarian
NSW - Sydney - Randwick - 3 vet equine practice, Racetrack Vet
NSW - Sydney SW - Camden - Uni of Sydney Camden Equine Centre - Equine Registrar
VIC/NSW Border - Mildura - 8-9 vet mixed practice, equine interest
VIC - Goulburn Valley - Equine Rotating Internships - Jan/Feb 2022 for up to 13 months, & 2021 asap start
VIC - Goulburn Valley - Kyabram - 3 vet large animal practice
VIC - Ballarat - 12 vet equine clinic - ambulatory & racetrack vet
VIC - Ballarat - 12 vet small animal / equine practice, Equine Surgery Internship
VIC - Melbourne - Flemington - 6 vet equine practice
VIC - Yarra Valley - Lilydale - 4 vet equine practice
VIC - Melbourne SE / Mornington Peninsula - 3 vet equine practice
VIC - Mornington Peninsula - Mount Martha - 3-4 vet equine practice
SA - Barossa Valley - 4 vet equine practice, equine vet
SA - Roseworthy - educational practice, clinical anaesthesiology, equine and small animal
TAS - Longford - 4 vet equine practice
WA - Baldivis - 14 vet mixed practice with 4 equine vets - vacancy for equine vet
WA - Peel Region - Coolup - 7 vet equine practice
NZ - Waikato Region - Taupo - 11 vet equine practice, new clinic
---
SCONE, UPPER HUNTER VALLEY - EQUINE SURGEON

Hunter Equine Centre have an exciting opportunity for an equine surgeon, keen to establish themselves at our rapidly expanding hospital in Scone, the horse capital of Australia.
Our practice has an excellent, new facility at Scone racetrack with council approved plans for a new surgery building in the new year. Surgeons from our partner practice, Randwick Equine Centre, and a seasonal surgeon currently operate from this facility and have established an excellent caseload. We also have an internal medicine specialist based in the hospital with a great nursing team and newly established internship program. The clinic is well equipped with multiple ultrasound, digital radiography, video endoscopy and gastroendoscopy units, new arthroscopy equipment and a comprehensive in-house laboratory.
Please click here to see photos!

We would like to fill this position with someone who is equally committed to providing the highest standard of care to both our stud and racetrack cliental. Experience in thoroughbred orthopaedics would be considered important, with additional interest in both lameness and soft-tissue surgery desirable to provide both studs and racetrack clients with a comprehensive service. The applicant should be boarded, or eligible to be boarded, in equine surgery.
Our clients include some excellent and well managed stud farms in the Hunter Valley, with over 1000 mares under our care, and an important yearling sale component. We also service many of the local trainers and pre-trainers in the area and consider ourselves very fortunate to have such friendly and successful clients.
We have a very friendly, young, and progressive team, dedicated to providing an excellent service with a strong continuing education, and fun-loving, culture. We also ensure that there is excellent work-life balance and opportunity to travel. We acknowledge the dedication and investment required to achieve these skills and will offer a particularly generous package according to experience, with early and attractive investment opportunities available to the right person.
Scone offers really good and affordable lifestyle opportunities with very good schools and local sports for young families, a very large lake nearby for water sports, and plenty of opportunities come summer to spend time at some of Australia's best beaches.
Please email, with a current C.V., enquiries, or applications to bridget@hunterequine.com.au

Back to top
---
RANDWICK, SYDNEY - EQUINE RACETRACK
Racetrack Equine Veterinarian
Use your racetrack skills to work with a number of excellent trainers in NSW at all of the major tracks around Sydney
Full time work available
Fully equipped work vehicle provided
Work phone provided
NSW veterinary licence required
Licensing with Racing NSW required
About Sydney Equine Practice
Established in 2015, Sydney Equine Practice (SEP) is a specialised boutique practice with a focus on high level performance horses and all aspects of Thoroughbred breeding, sales and racing.
Please click here to see photos!

The SEP team, including our support staff and veterinarians, is supportive, collaborative and fun to work with. SEP currently operates as two branches working closely together. Our Sydney branch, based in Randwick and servicing Randwick, Rosehill and Warwick Farm Racecourses and the Hawkesbury region in the north. Our Southern Highlands branch, based in Mittagong and servicing several thoroughbred studs and private horse owners across the Southern Highlands and Illawarra regions. Our vets in both branches work collaboratively and often help with servicing clients across multiple regions. We pride ourselves on providing excellent services and developing personal relationships with our clients to ensure their needs are known and met. SEP is fully equipped with digital radiography, video endoscopy and gastroscopy, and ultrasound systems. We utilise Vetnostics for all our laboratory testing needs.
Role
The racetrack veterinarian is responsible for working with the other vets in the practice to share the responsibility of daily routine track work with several trainers in the Sydney and Hawkesbury area. Every morning, Monday through Saturday is required for track work with the reminder of the time spent servicing other performance and pleasure horse clients in the regions. The vets will share weekend duties and any on-call as needed. Vets in the practice are expected to manage their own calendar and appointment bookings, the office will assist when needed.
All vets are provided with a fully equipped vehicle set up with an endoscope and ultrasound. There are 2 portable x-ray machines shared between the vets in the practice as needed. Generous renumeration and leave package available. Work-life balance is important for all employees.
Person
We are looking for a highly motivated self-starter who has experience with thoroughbred racetrack work as well as general practice ambulatory medicine. Organisation and punctuality are highly valued. Client service is very important to our practice so the ideal candidate will be able to establish relationships with clients to be able to meet their individual needs. Being able to work collaboratively with the other vets in the practice is important as we value having an encouraging and supportive team environment. We are open to new or recent graduates with some experience, and an interest in equine work, specifically racetrack and performance horse work.
Please submit a cover letter and Resume to office@sydneyequine.com.au


Back to top
---
ANSTEAD/MARBURG, OUTER BRISBANE, QLD - EQUINE/SMALL ANIMAL - INTERNSHIPS

EQUINE INTERNSHIP WITH MIXED ANIMAL (25%) COMPONENT: 1 Remaining Position!

WestVETS Animal Hospitals, Anstead and Marburg, Queensland
We are searching for one more intern to join our team of three. WestVETS Animal Hospitals is offering a rotating internship focusing on developing recent graduates into well-rounded equine clinicians with the ability to retain and build upon small animal skills. This is a unique internship that is hard to match, the intern will gain a broad range of clinical skills to prepare them for whichever road they choose to take as a veterinarian. Our practice emphasizes a team approach to cases and interns will have strong mentorship from all of the veterinarians in the practice.
WestVETS Animal Hospitals are ideally located in South East Queensland. This is the perfect place to enjoy the Australia lifestyle! We are 30 minutes to downtown Brisbane, 1 hour to the Gold Coast and 1.5 hours to the Sunshine Coast.
The Equine Hospital caseload has a really good variety of cases; colics (both surgical and medical), ophthalmology (ulcers, conjunctival grafts, stromal abscesses), neonates (septic and dummy foals), orthopaedic (arthroscopy, fracture repair, arthrodesis), soft tissue surgery (laparoscopy, sinus and upper airway) wounds and medical cases (liver disease, weight loss, diarrhea etc). The clinicians also see a high number of lameness cases (fully equipped with a lameness locator) and prepurchase exams. We also have a very high caseload of routine calls such as dentals (1000 per year) including dental extractions and run a very busy routine and emergency ambulatory service. The Equine Reproduction Centre is located at Marburg, interns are able to gain some exposure to the assisted reproduction such as artificial insemination, embryo transfer and stallion collection. The major advantage of the equine internship at WestVETS is that you will have exposure to a wide variety of patients from racehorses to companion ponies to Olympic calibre athletes. Graduate veterinarians will be confident to walk into any equine or mixed practice with a solid start to their careers.
Please click here to see photos!

The intern will have exposure to first opinion small animal consults such as vaccinations, snake bites/rat bait/tick cases, desexing, wounds and general medicine cases. Both the Equine Hospital and Reproduction Unit have a small animal clinic associated with it; the amount of small animal exposure can be tailored to each individual intern. There are also opportunities for exposure to small ruminants and cattle. The intern will always have ample back up on solo cases and is encouraged to ask questions to senior clinicians.
Please contact us if you would like more details regarding the internship. We strongly encourage to speak to our current and previous interns.
Renumeration and Work Conditions
Salary is in line with the Veterinary Services Award
Weekend duties include a 1 in 2 rotation which includes a long weekend (4 days off)
The internship includes 1 week of conference/study leave as well as 4 weeks of holiday leave
Subsidized rental accommodation is close to the clinic
Eligibility
Applicants must be eligible for registration with the Veterinary Surgeons Board of Queensland, Australia.
Start date is dependent on applicant availability, early 2022 is preferred. 
Applications

Applicants are requested to provide a current curriculum vitae including references and a cover letter addressed to Margaux Markwell. Applications should be emailed with the subject 'Internship Application' to the following admin@westvets.com.au and cc to nathan@westvets.com.au and Margaux@westvets.com.au
WestVETS Animal Hospitals
540 Mt. Crosby Rd
Anstead, QLD 4070
Australia
Ph 61 7 3202 7300

Back to top
---
KYABRAM, GOULBURN VALLEY - EQUINE / LARGE ANIMAL
New Position
Large Animal Vets Wanted
Northern Rivers Equine Veterinary Clinic is based in Kyabram, Northern Victoria. We are centrally located only 30 mins from the Murray river, Echuca and Shepparton, a short hour drive to Bendigo or two hours to Melbourne and the snow fields. Kyabram is a busy small town with a strong sporting community.
We are a first opinion equine and dairy clinic offering more advanced equine performance and reproductive procedures. The clinic began as primarily an equine clinic in 2009. Over time the facilities and clientele have grown substantially. We have also recently expanded our clientele to the dairy industry and service approximately 6000 head of cattle in the region (extending into NSW) with the opportunity to do more for the right candidate.
Currently 95% of our work is equine based, from high level performance and racehorses to pony club, pleasure horses and retirees.
As a result we have a broad and varied case load. The clinic is based on a 500 acre standardbred stud farm (owned by our own Dr Kath McIntosh), which is run as 'Llowalong Farms'. We have over 150 mares on farm and 6 standardbred stallions standing during 2021 season, including 3 shuttle stallions from North America. We also run a recipient mare herd to service the embryo transfer program for our own clients and those of other clinics.
Our facilities are purpose built and modern, they include an 18 horse stable, 8 horse monorail walker, 15 day yards, stallion quarantine facilities, collection area and lab as well as a clinic which houses an intensive hospital box, two padded knock down boxes and 8 horse crushes.
We have all the gear to match our varied caseload, including power float dental equipment, portable endoscope, three ultrasounds, DR radiography and a shockwave machine. We also have full in house pathology, including haematology, biochemistry and progesterone machines.
We have strong existing relationships with specialists throughout Victoria and the ability to refer where required for various orthopaedic procedures.
Currently our cattle work accounts for 5% of the caseload, however there is room to grow this if the successful candidate is interested. We perform routine ambulatory sick cow consultations, calvings, surgeries and lameness examinations.
We have been operating as a 3 veterinarian clinic for about 9 years now and are wanting to expand to four. One of our vets is moving on so we have two positions now available. Ability to do some equine work is desirable, however cattle only vets will also be considered.
We are looking for someone who is enthusiastic and wants to work with a progressive team of people and practise high quality veterinary work and grow the practice into the future.
Our on-call work is mainly based at the clinic during stud season and is minimal outside this time. We share the on-call commitments in a 1 in 3 roster, we anticipate to make this 1 in 4 with two RDOs following your weekend on call.
The salary package is commensurate with experience and includes a phone allowance, vehicle, 4 weeks annual leave, after hours remuneration, 1 week study leave, AVA, EVA and CVA registration.
Experienced as well as keen new and recent graduates are encouraged to apply.
Please contact Kath on 0427 497 429 or email kath@nrequine.com.au

Back to top
---
BALLARAT, CENTRAL HIGHLANDS, VIC - AMBULATORY & RACETRACK
Compassion   |   Respect   |  Professionalism  |  Teamwork
The Ballarat Veterinary Practice Equine clinic is a 12-vet practice based on the edge of the Ballarat Turf Club Racing & Training Centre, where 550 horses are trained and 25 race meetings are held each year. There is also a large standardbred population, with 40 meetings held per year at the local harness track. The clinic provides a hospital based surgical and imaging referral service, and is the base for the ambulatory services provided to the racetrack & general equine clients in the surrounding district.
The hospital also has an internship program with four interns currently employed. The practice conducts regular visits to neighbouring racing regions and has a satellite five-vet equine clinic based in Warrnambool.
The position available is for a member of the racetrack and ambulatory team, which provides service to all breeds of horses from thoroughbreds, standardbreds and sport horses, through to pleasure horses and ponies in the district.
As well as racing stable work, typical general practice equine work is also undertaken including lameness assessment, dentistry, lacerations, reproductive work including ultrasound scanning, field colic assessment and all general veterinary equine work. Due to the size of the practice and level of experience there is strong support for our ambulatory veterinarians at all times.
The practice has three surgeons (two specialist and one ACVS residency trained) available for consultation and assistance with referral of cases.  The clinic has full surgical facilities, ultrasound, digital radiography, endoscopy, scintigraphy and standing MRI facilities and the ability to house up to 28 horses.
Please click here to see photos!

Successful applicants should be graduates with at least two years' experience, preferably in a similar role.
Weekend after hours responsibility is shared equally between members of the ambulatory team with the normal rotation being one weekend every four weeks. Duties will involve all ambulatory services as outlined above and also attending both thoroughbred and harness race meetings as the official veterinarian.
Remuneration is dependent on experience; however the base salary range is $80,000 - $100,000. In addition, superannuation, after hours commissions, a car and phone for business and reasonable personal use are included. Also included is Australian Veterinary Association membership and an annual Continuing Education stipend of $2,000 per annum. We support and encourage applicants to pursue certificate and membership qualifications. We also assist with visa applications and relocation logistics.
Ballarat is a thriving regional city, rich in history and culture. It is the perfect place to settle with all of the convenience of city life, but with postcard-perfect scenic beauty, and less hustle and bustle than Melbourne - while still only being an hour and a half drive from all Melbourne has to offer. With highly sought after private schools, and excellent health care, Victoria's largest inland city has everything you need. For more insight about life in Ballarat, please click https://youtu.be/BP3ml8sEUBg
Interested applicants should forward a resume and covering letter which includes the names of three referees to the attention of Dr. Andrew Cust at careers@bvp.com.au
www.bvp.com.au/equine
and


Back to top
---
LITTLE MOUNTAIN, SUNSHINE COAST, QLD - EQUINE

North Coast Equine Veterinary Clinic is seeking a full time Equine Specialist Surgeon. The candidate should be ACVS OR ECVS Board certified or hold a Fellowship of the Australian and New Zealand College of Veterinary Scientists. This is a new position so there will be ample opportunity for the right candidate to expand the surgical caseload and the range of surgical procedures offered by the clinic.
Please click here to see photos!

North Coast Equine Veterinary Clinic is a 3 vet practice with a purpose built clinic including a full surgical suite located on Queensland's beautiful Sunshine Coast, approximately one hour north of Brisbane. We have all the usual toys digital radiography and ultrasound, video endoscopy, power float and full in house laboratory. The clinic is located adjacent to Corbould Park Racecourse which is one of Australians newest racetracks with a recently installed all weather Polytrack and lights for night racing. There are approximately 500 horses stabled on track and a further 250 floated there to train on a daily basis. Corbould Park hosts in excess of 80 race meetings per annum.
The practice offers both first and second opinion referrals with several visiting specialists consulting at the clinic. The caseload is varied with racetrack practice, performance horses, endurance and pleasure horse. Approximately 60% of the cases is Thoroughbred racehorses.
The current surgical caseload is predominantly elective surgery mainly orthopaedic, soft tissue and respiratory cases but we are keen to expand the caseload to take on more emergency and colic surgery.
The position would be mainly hospital based, however there would also be an ambulatory and routine component. In addition to managing the surgical caseload other duties would include clinical and diagnostic work ups, preoperative diagnostic procedures as necessary, and maintaining the standards expected of a referral centre. As such the applicant should be capable to perform a wide range of surgical procedures from castrations and laceration repairs through to complex colic, respiratory, arthroscopic and orthopaedic surgeries.
Queensland's Sunshine Coast offers a beautiful sub tropical climate with some of the world's best beaches and rainforest mountainous hinterland. There are also excellent schools, a university and recently opened Sunshine Coast University Hospital which is the largest hospital in the Southern Hemisphere.
Overseas applicants are welcome to apply, and assistance will be given with immigration and relocation. All applicants must hold a qualification which is eligible for registration with the Queensland Veterinary Surgeons Board.
Remuneration package will be based on experience and will include a vehicle and phone for business and reasonable personal use, and an annual CPD allowance. Future partnership prospects will also be available to the right candidate.
For further information please contact:
Dr Tony Doherty MVB. MANZCVS on 0410 414 593 or dohertytg@gmail.com

Back to top
---
TAMWORTH, NTH WEST NSW - EQUINE WITH INTEREST IN SPORTS MEDICINE

EQUINE VETERINARIAN – Sports Medicine – Tamworth Equine Veterinary Centre
Work in the heart of the NSW Pleasure and Performance Horse region
Experienced surgeons, nurses, and support people working with you
Located in the vibrant city of Tamworth, NSW.
Tamworth Equine Veterinary Centre
Tamworth Equine Veterinary Centre is a full-service equine hospital located in the beautiful Peel Valley in the heart of the New South Wales north west Pleasure and Performance Horse region. The practice offers a range of Assisted Reproduction services with Select Breeders Services affiliation; Surgery and Intensive Care for horses in our hospital as well as providing a comprehensive On-Farm service to our equine clients in the region.
Our team is dedicated to caring for all breeds and types of horses, from athletic performance to loved pleasure horse companions, and from new-born foals to retirees. Our involvement with Scone Equine Group gives us enormous support and allows our veterinarians to call on specialist expertise and utilise the resources from the Scone Equine Group network.
Please click here to see photos!

The Role
Tamworth Equine Veterinary Centre has an opportunity for a full time veterinarian interested in developing our Sports Medicine services to New South Wales north west Pleasure and Performance Horse region. This role would be suitable for someone with good general equine practice skills wanting to stretch themselves into a lameness and performance caseload with the opportunity to work with and be trained by specialists and experienced veterinarians as part of the Scone Equine Group. The role will involve ambulatory and on call work shared with a team of 3 fulltime veterinarians. There is a fulltime receptionist, two experienced qualified nurses and a team of additional support people.
The Culture
We have a small, friendly, and respectful team. Our vision is to be the best at patient care, the best at client relationships and the best place to work.
Skills and competencies
Applicants who are only eligible for limited registration will not be considered for the position.
An interest and passion in equine sports medicine, performance horse clinical work and relevant diagnostic and treatment modalities will be considered an advantage.
Bachelor of Veterinary Science or equivalent qualification that can be fully registered in New South Wales, Australia. For further information please contact the Veterinary Practitioners Board of New South Wales www.vpb.nsw.gov.au
Able to prioritise and work effectively within a team, and develop relationships with clients.
Benefits
Full time position in a growing and well supported practice
Varied and interesting role with support for development through ongoing CPD and paid study leave
4wd vehicle
Phone allowance
Tablet work computer
Accommodation and relocation assistance available
Health and wellbeing program
Scone Equine Group will assist the successful applicant with the VISA requirements for working in Australia if necessary.
To be part of a team in a practice dedicated to the highest level of patient care and with support for advancement, please contact david.omeara@sconeequine.com.au

Back to top
---
MOUNT PLEASANT, BAROSSA VALLEY, SA - EQUINE VET
EQUINE VETERINARIAN – SOUTH AUSTRALIA
Equus Veterinary Services is currently taking applications for another equine veterinarian to join our growing team based in the beautiful Barossa Valley, South Australia.
Equus Veterinary Services is a progressive equine practice with a focus on providing gold standard care. We service several large thoroughbred breeding and racing operations as well as a large sport and pleasure client base.
The practice is fully equipped with the latest digital technology including Xray, Ultrasound and endoscopy. Our vets also have access to Equinosis Lameness Locator, power dental equipment, PRP/IRAP facilities, shockwave, Porta-safe stocks and ECG.
We are currently developing a new facility at Mount Pleasant which will allow us to provide inpatient services and hospitalisation of patients.
Please click here to see photos!

The successful applicant will work closely with our current veterinarians to service our racing and breeding clientele while also having the freedom to pursue special interests and build their own client base. An interest in reproduction would be beneficial in this role.
An excellent salary package is available including 4 weeks holiday and 1 week supported continuing education. The successful applicant will also be provided with a fully equipped work vehicle, mobile phone and tablet. After hours is shared with added incentives paid.
Overseas applicants are encouraged to apply however must be eligible for registration with the Veterinary Surgeons Board of South Australia.
Please email your CV to office@equusvets.com.au or call Dr. Daniel Sims on 0436 363 155 to discuss.
For more information, visit www.equusvets.com.au or find us on


Back to top
---
BALLARAT, CENTRAL HIGHLANDS - EQUINE SURGERY INTERNSHIP
Equine Surgery Internship - Ballarat Veterinary Practice
The equine surgery internship at the Ballarat Veterinary Practice Equine clinic runs for a period of 18 months and we are currently seeking applications for our next cohort, with three places available commencing in October 2021, January 2022 and June 2022.
The Ballarat Veterinary Practice was established in 1945 and is one of the longest running and most experienced equine hospitals in the Southern Hemisphere.  Renowned for our expertise in equine medicine, surgery and diagnostic imaging, the clinic offers both primary and referral consultations and a full range of racetrack and on-farm services.
Please click here to see photos!

The aim of the program is to provide a high level of experience and advanced specialty training in equine surgery, anaesthesia, lameness diagnosis, ultrasound, endoscopy, clinical pathology, and emergency medicine, and will provide the intern with an excellent grounding in equine veterinary science.  Interns undergo training in equine handling and horsemanship with a professional equine trainer prior to starting the internship.  The intern has the option to undertake a project for publication or presentation and will attend a monthly journal club.
Our internship program focuses on the following areas of intensive learning:
Anaesthesia
Preoperative assessment of horses to ensure they are a safe individual to undergo general anaesthesia. Learning intravenous and gaseous anaesthesia techniques, direct arterial blood-pressure monitoring and the use of assisted ventilation whilst under general anaesthesia. Training in the use of IV standing sedation techniques to allow major surgical procedures to be undertaken while standing.
Lameness Assessments
Training in the correct collection of the history associated with the clinical case. Hands on training in clinical examination, and palpation in common lameness conditions. Training to perform diagnostic tests such as nerve and joint blocks.
Diagnostic Imaging
Training in the application and principles of diagnostic imaging modalities including magnetic resonance imaging (MRI), scintigraphy, x-ray and digital radiology, ultrasonography, gastroscope and video endoscopy.

Training in radiation safety, hygiene and biosecurity, interpretation and manipulation of images, operation of equipment and understanding of techniques including undertaking dynamic endoscopic procedures associated with treadmill exercise of horses.
Clinical pathology
Collection of blood, synovial fluid and abdominal fluid and processing through automated machinery housed at the clinic and collection of samples of various other bodily fluids that require external assessment. Correct submission pathways to ensure samples are handed appropriately and with biosecurity measures undertaken.
Surgical
Full preoperative assessment of the surgical patient including the ability to create a prognosis for outcome prior to the surgical procedure. Patient preparation before the beginning of surgery, assistance during surgery and teaching of basic surgical skills associated with all general equine surgery. Importantly postoperative management involving medications, bandaging, wound care and reporting, as well as communication with clients regarding surgical procedures.
For more information we encourage you to click on the following link to view a video about the program: https://youtu.be/v3ARMR_Mi1M
To apply, please send a cover letter and your CV to the attention of Dr Travis Smyth at careers@bvp.com.au

Back to top
---
MELBOURNE SOUTH EAST / MORNINGTON PENINSULA - 100% EQUINE
New Position
Are you looking for balance?
An exciting rewarding job but working and living in Victoria's playground – The Mornington Peninsula.
Nestled between two bays – The Mornington Peninsula offers a lifestyle rarely matched. Over 50 wineries, restaurants, golf courses and water sports.
We are an Equine Practice looking for a full-time veterinarian to join a developing practice.

The position requires a motivated enthusiastic veterinarian to join a 3 veterinarian equine practice, however there is plenty of work – life balance.
The practice is based at the Cranbourne Thoroughbred Training Complex and services clients throughout Melbourne's South East and Mornington Peninsula. The majority of the work is thoroughbred race horse work but other equine pursuits are well covered including Standardbreds, Dressage, Eventing and Pleasure Riding.
The practice is well equipped with Digital Radiology, Ultrasound, Video Endoscopy, Shockwave, IRAP etc. In addition, the practice has a spelling farm on the Mornington Peninsula for surgery and rehabilitation. A surgery suite has been established at the spelling farm.

The practice principal is a registered specialist in surgery and is interested in mentoring the successful applicant in achieving membership/Fellowship candidature in the Australian and New Zealand College of Veterinary Scientists.
The position would suit an experienced qualified veterinarian although new or recent graduates are encouraged to apply. This will be a well-supported position with on the job training provided as required.
A generous package commensurate with experience is offered including a motor vehicle and phone. Weekend and after hours' work is required – but based on a roster/rotational basis.
Please enclose a covering letter, curriculum vitae and references to Mary-Ann Hudson via email to accounts@robertsonsmithpartners.com.au



Back to top
---
GREATER SYDNEY - EQUINE RACING - OFFICIAL VETERINARIAN
New Position
Position Vacant - Official Veterinarian
Racing NSW is the peak body for thoroughbred horse racing throughout NSW. Its responsibilities include commercial, regulatory and integrity leadership of the industry.

Applications are invited for the position of Official Veterinarian based in Greater Sydney.
The position reports to the General Manager of Integrity (Chairman of Stewards) and have responsibility of assisting the General Manager – Veterinary Services (Chief Veterinary Officer) in providing high level scientific and clinical veterinary expertise to safeguard the welfare of thoroughbred horses and the integrity of the NSW racing industry.

Core responsibilities include:
officiating at race meetings by providing veterinary advice and the supervision and monitoring of the sample collection process.
conducting sampling process for Racing NSW testing drug testing programs.
the provision of industry advice in relation to veterinary, welfare and drug-related matters.
The successful applicant will have:
a degree in veterinary science registrable in NSW (essential)
experience working with thoroughbred horses and the racing industry
excellent communication and interpersonal skills
proven ability to manage and supervise staff
a strong sense of initiative and the ability to identify critical issues
the ability to work well independently and as part of a team
the capacity to work well under pressure to meet team objectives
a current NSW Driver's Licence or equivalent
a genuine interest in the welfare of racehorses
Due to the inherent nature of the position, the position will require work on a five out of seven-day roster basis, which includes weekend work in-line with the racing calendar. Short-listed applicants will undergo a probity check. The provision of disclosure statements and adherence to the Racing NSW Code of Conduct for its employees are necessary requirements.
An attractive and above award remuneration package commensurate with experience will be provided, including a fully maintained company vehicle. Sponsorship is available for international applicants.
Interested? Please outline details of your experience in a covering letter and provide your résumé by email to Chief Veterinary Officer Dr Toby Koenig tkoenig@racingnsw.com.au

Back to top
---
COOLUP, PEEL REGION, WA - EQUINE

Murray Veterinary Services, Peel Region WA
Full Time Equine Veterinarian Required
Murray Veterinary Services is one of WA's largest Equine Hospitals and as our caseload grows so must our team, so we are looking for an Equine Veterinarian to join us. The position is preferably full time but we are happy work with part time options or flexible work arrangements.
About us:
We are a 7 vet exclusively Equine Hospital in a beautiful rural setting, 55mins south of Perth, Western Australia. Being only 55 minutes from Perth and 20 minutes from Mandurah and its beautiful beaches, the Peel region provides everything you want from country life with all the conveniences of a major city within easy reach.
Our hospital is purpose built and has all the equipment and facilities we need to help us provide our patients with the very best of care. Being an exclusively equine practice in a rural setting our caseload encompasses the full spectrum of Equine veterinary care from reproduction to advanced lameness diagnosis, surgery, dentistry and everything in between. Our patient caseload is varied from beloved pet ponies to performance and racehorses, one horse owners to large stud farms.
About the Position:
The position is for a general Equine practitioner and will involve providing a broad spectrum of medical, surgical, dental and reproductive equine services both in the Hospital setting and in an ambulatory capacity. Although starting as a general position, this position has the potential to be tailored to suit each individual applicants' areas of special interest or skill set.
We pride ourselves on providing a very high level of patient care and client service and we support our vets and nurses with continuing education to achieve this. Our team of vets and nurses are highly experienced, super helpful and just great people to be around.
We have all the equipment you would expect for high end equine practice including a surgical theatre, digital xray, endoscopy, gastroscopy, arthroscopy, Equinosis lameness locator, HDE dental equipment, Mylab and Mturbo ultrasounds, REM blood machine and the list goes on.
Please click here to see photos!

To find out more about us visit www.murrayvets.com.au or visit our Facebook page www.facebook.com/Murrayvets/
The full-time roster is a 4-day week with on call duty being one night a week and one weekend each 6 weeks. A part time position or flexible work arrangements can be negotiated within this full-time structure.
Remuneration is above award and commensurate with experience. Continuing education will both be encouraged and financially supported. Fully equipped car and iPhone will also be provided. We cover your VSB, AVA and EVA registrations.
Who we are seeking:
This position is preferably suited to someone with at least two years equine or large animal veterinary experience. We are looking for someone who is a good communicator, compassionate and understands that practicing good veterinary medicine and surgery starts with building strong and trusting relationships with both your work colleges and clients.
If you are interested in the position or require more information in relation to the position please do not hesitate to contact us.
Contact:
Ross and Pip Wallace
Phone: 08 9530 3751
Email: pip@murrayvets.com.au
Web: www.murrayvets.com.au

Back to top
---
AGNES BANKS, NORTH WEST SYDNEY, NSW - EQUINE INTERNSHIP
New Position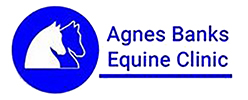 EQUINE INTERNSHIP 2022
Agnes Banks Equine Clinic is a well - established and progressive practice which offers a variety of diagnostic services including digital radiology and ultrasound, nuclear scintigraphy, video and exercising endoscopy, in-house laboratory facilities and operates as a full surgical facility. We are a diverse equine practice servicing a large clientele of racing, sport horse, pleasure, and breeding clients. The practice is located on the western fringe of Sydney at the foothills of the Blue Mountains, approximately a one-hour drive from the Sydney central business district.
We are offering one veterinary internship position of up to 12 months, for a new or recent graduate wishing to gain experience in an equine veterinary practice. Please note that to be eligible, applicants must have full rights to work in Australia and be registerable by the New South Wales Veterinary Practitioners Board. The position will commence in early February 2022 or when a suitable applicant is found.
Please click here to see photos!

The position involves assisting with hospital in-patient care, monitoring intensive care patients, assistance with medical and surgical case investigations, some exposure to ambulatory practice and after hours calls, as well as limited exposure to routine and advanced artificial breeding procedures. Remuneration includes an annual salary as per the ACVS Modern Award 2010 plus superannuation, 1 week of paid study leave (includes course fees for approved course) and 4 weeks annual leave per annum. NSW State registration and AVA Professional Association fees are also paid. There is the opportunity to rotate through hospital duties, anaesthesia and outpatient assessments, reproduction, and ambulatory.
To apply for the intern position, submit the following documentation:
Curriculum Vitae (CV)
Cover letter/letter of intent (no more than 2 pages)
Applications will be closed December 14th or when a suitable applicant is found.
Applications should be sent via email to: christine.smith@abec.net.au
Please visit our website: https://www.abec.net.au/

Back to top
---
FLEMINGTON, INNER MELBOURNE - EQUINE
Full Time Equine Veterinarian Position - Melbourne
Centennial Park Veterinary Practice (CPVP) is currently accepting applications for Equine Veterinarians for our Melbourne practice located at Flemington Racecourse to start immediately.
The position will involve primarily ambulatory racetrack work. The veterinarians will be supported and under supervision of senior equine practitioners, Dr Tim Roberts, Dr Ross Alexander, and Dr Derek Wong.
CPVP utilises state of the art diagnostics and treatments including four DR x-ray units, portable ultrasound units, and wireless video endoscopy, PRP and IRAP. Centennial Park Veterinary Practice has a clientele throughout Australia and New Zealand as well as internationally in Singapore, Hong Kong, Macau, Korea, UK, Ireland, throughout Europe, the Middle East, and South Africa.
This position is an opportunity to work with leading trainers in Australia and elite racehorses, as well as surrounding spelling and pre-training centres. For the not so experienced applicant this is an opening into the thoroughbred industry at the elite level.
Veterinarians will be provided with a fully equipped vehicle, laptop, and mobile phone. All are maintained by the practice and accompany a generous, above award salary commensurate on experience. Salary and benefits negotiable on application.
Less experienced applicants would work closely with our senior veterinarians who will help them develop the necessary skills. The practice also encourages and contributes generously towards continuing education programs. 
Requirements:
Relevant Bachelor of Veterinary Science (equivalent) or higher qualification
Veterinary Registration in Australia
5 years' experience ideal but not essential.
An interest in equine.
Experience in equine pursuits is an advantage. 
Competent with Word, Excel, and Dropbox; specific competence with software for vets (training provided).
For more information or to apply please contact Office Manager – Megan Roberts at cpvp.melb@equinevet.com.au

Back to top
---
BEAUDESERT, SCENIC RIM - SMALL ANIMAL / EQUINE
Hoof n Paws & Veresdale Equine Vets
Morningside Holdings P/L ATF The Bartholomeusz Family Trust
Veterinarian Required - Full Time, Part Time, Casual & New Graduates Considered.
We are currently looking for an enthusiastic Veterinarian to join our fun team. This family owned and operated business was established in 2002. The practice is run from a well-equipped clinic situated in the heart of Beaudesert. Beaudesert is a fast-growing region of Southern Brisbane, an easy hoursa drive to central Brisbane, Airports & the Gold Coast Beaches. The area is surrounded by a mixture of rural and residential properties with plenty of shops, fitness & recreational opportunities. Hoof n Paws and Veresdale Equine Vets is a mixed practice clinic providing care to many different species. The ideal candidate will have an interest in mixed practice however this is not essential and small animal vets are still strongly encouraged to apply.
The clinic has a spacious layout to provide excellent patient care with Digital and Mobile X-ray, Ultrasound, In House IDEXX Catalyst and CBC machine, Microscopy, IM3 Dental Unit, a separate Surgical Suite and Mobile Equine Crush with Advanced Equine Dentistry Equipment. We also add into the mix a Holistic approach with Acupuncture and Traditional Chinese Herbal Medicine alternatives.
Please click here to see photos!

Our current clientele and caseload provides plenty of medical and surgical variety. We pride ourselves on working together and sharing our knowledge and skills to provide the best care for patients, clients and our staff. We encourage continuing education for all staff members and regularly engage in product information lunch and learns and veterinary/nurse conferences to keep updated with latest veterinary advancements. You will be supported by a team of well trained, competent and capable nurses in a supportive and caring culture.
Remuneration is commensurate with experience and is above award. A salary range of $65,000 - $110,000 depending on experience. Annual allowance towards continuing education will also be provided.  For a full time position, rostered shifts are flexible and can be discussed at time of interview. You will need to have a degree of Veterinary Science Registerable in Queensland.
If we sound like the right fit for you, or if you'd like some more information, we would love to hear from you! Please email your resume and cover letter to our Administration Manager Kelly veresdale_equine_vets@hotmail.com  You can also find out more information via our website www.vevs.com.au  we also post regularly on our Facebook page where you can get a glimpse of the team and the day to day life at Hoof n Paws and Veresdale Equine Vets.
We look forwards to hearing from you!  

Back to top
---
NORTHERN TASMANIA - EQUINE PRACTICE
Longford Equine Clinic is located beside the Longford thoroughbred racing and training centre in northern Tasmania. We are an expanding equine only 4 vet practice, requiring an associate. We have a varied case load, servicing the local stud and racing industries, as well as general equestrian practice. We have the only equine surgical facility in the state and cater for specialist surgery referrals from around the state. We have the usual toys and the practice provides a supportive but relaxed working environment.
Sponshorship for eligible overseas vets can be offered depending on the applicant. Ideally applicants should have at least 2 years' experience in equine practice, but consideration will be given to new graduates. It is necessary for the applicant to meet the requirements to be fully registered as a veterinarian in Tasmania. Salary will be 80 – 120K, negotiable based on experience. A vehicle and phone are provided, with 4 weeks annual leave and one week's study leave.
Longford, population 4000, is a country town full of colonial charm, located in the northern midlands 21 km south of Launceston and only 15 minutes' drive from the airport. The town provides most services and with its proximity to mountains and coast, offers a wide range of leisure and sporting activities.
Please contact Chris by phone on 0408 139244 or chris@longfordequine.com.au  to express interest or discuss further.

Back to top
---
SOUTH WEST SYDNEY - EQUINE VETERINARY REGISTRAR - AMBULATORY
New Position
0086792 Equine Veterinary Registrar – Ambulatory
Full time HEO 6 fixed term contingent on the continuation of external funding
Opportunity of work life balance in a dynamic and growing equine ambulatory team
Base Salary HEO 6 (38 hours per week) $97K - $105K p.a., pro-rata + 17% superannuation
About the opportunity
Reporting directly to the Head Equine Unit, the Equine Veterinary Registrar – Ambulatory position will form part of the Camden Equine Centre (CEC) within the UVTHC in providing high quality equine services in an ambulatory setting supporting the hospital-based services as required. This role assists in growing the service through the provision of high-quality clinical care, customer service and teaching through mentoring and support of the Equine Unit Head and Senior Lecturer of Equine Practice.  
CEC is recognised as the pre-eminent centre of clinical excellence for equine sports medicine in Australasia and a world leader in the diagnosis, treatment, and rehabilitation of horses with sports related injuries and illnesses through innovative research in the field whilst training the veterinarians of the future.
The successful candidate is expected to be able to work on more complicated cases in hospital with support from specialists from a variety of disciplines. After hours work is shared amongst the entire equine team, enabling true work life balance.
Your key responsibilities will be to:
provide veterinary medicine service to primary accession cases in the field
participating in a weekly roster covering visits and call outs to clients within the local area for routine and emergency care in the field
actively participate in study groups, clinical rounds, and journal club
supervision and clinical instruction of students with guidance from the Senior Lecturer in Equine Practice
ensures compliance with relevant legislative and regulatory controls and ensures a safe working environment for all staff and students.
To learn more about the Sydney School of Veterinary Science click here
About you
The University values courage and creativity; openness and engagement; inclusion and diversity; and respect and integrity. As such, we see the importance of recruiting talent aligned to these values and are looking for an
Equine Veterinary Registrar – Ambulatory who has:
a Veterinary Degree registrable in NSW
ambulatory practice experience
willingness to be on call and participate in an after-hours roster (additional on call allowance and a generous overtime payment)
an ability to effectively instruct students.
Pre-employment checks
Your employment is conditional upon the completion of all role required pre-employment or background checks in terms satisfactory to the University. Similarly, your ongoing employment is conditional upon the satisfactory maintenance of all relevant clearances and background check requirements. If you do not meet these conditions, the University may take any necessary step, including the termination of your employment.
EEO statement
The University of Sydney is committed to diversity and social inclusion. Applications from people of culturally and linguistically diverse backgrounds; equity target groups including women, people with disabilities, people who identify as LGBTIQ; and people of Aboriginal and Torres Strait Islander descent, are encouraged.
Closing date for applications: 11.59pm, Sunday 12 December 2021
How to apply
Please click here to apply Veterinary Registrar in Equine - Ambulatory
© The University of Sydney

Back to top
---
LILYDALE, YARRA VALLEY, VICTORIA - EQUINE PRACTICE
New Position
EQUINE VETERINARIAN REQUIRED - FULL TIME OR PART TIME
We are seeking an enthusiastic Veterinarian to join our growing ambulatory Equine Practice in the heart of the beautiful Yarra Valley, 45 minutes from the Melbourne CBD. The Yarra Valley is a world-renowned wine region with pristine countryside, spectacular views, plenty of horses and is a great place to live!
Applicants seeking a permanent part -time or full-time position are welcome to apply. The full-time position involves a 4-day week and a 1 in 4 on call roster. Experience of at least 1-2 years is desired, however, new graduates are welcome to apply.
We are an ambulatory practice and have a facility with a crush and yards, as well as a close working relationship with numerous equine specialists. Our case load covers all aspects of equine veterinary practice including dressage, eventing, pony club, polo, racetrack, and breeding. Our practice has a wireless digital DR X-ray, endoscopy, ultrasound, dental instruments including power-floats and a shockwave machine.
Please click here to see photos!

Our practice boasts a happy, friendly work environment with 4 full time veterinarians and 3 supportive office staff. The successful applicant will be provided with a fully equipped car and a phone which can be used for private use. We are looking forward to finding the right person to join our close-knit team.
Applications to Dr Christian Borg and Dr Arnold Hennel via email: theequinepractice@gmail.com
Please see our website and socials:


Back to top
---
SHEPPARTON, GOULBURN VALLEY, VICTORIA - ROTATING INTERNSHIP 2022
Equine Rotating Internship- Goulburn Valley Equine Hospital
Goulburn Valley Equine Hospital located in Congupna, (Shepparton), Victoria, Australia has an opportunity for Intern Veterinarians to join our specialist equine practice:
commencing January/February 2022 for one year (13 months), finishing in February/March 2023. Shorter internships of 6 to 7 months will be considered.
In addition, there are places remaining for this year, commencing ASAP, finishing in August 2022.
The rotating internship programme at Goulburn Valley Equine Hospital has been running for many years and has provided graduates with significant exposure, training and experience in all areas of equine internal medicine, surgery and reproduction. 
Please click here to see photos!

The hospital caseload is busy and diverse, with an equal mix of referral and first opinion cases.  During the season, the hospital admits approximately 100 sick neonates for intensive care. Interns participate in a rotating roster through surgery, outpatients, reproduction, medicine, anaesthesia and night duty, working under specialists in equine surgery, equine reproduction and internal medicine, and their associated residents. 
The successful applicant must possess a veterinary degree registerable with the Veterinary Practitioners Board of Victoria, Australia. 
New graduates are encouraged to apply, as well as any recent graduate wanting to gain more equine experience.
For more information or to forward an application (Resume and Letter of Application) please email the practice manager, Robert Ralston on robert.ralston@gvequine.com.au or Dr Stacey Sullivan on stacey.sullivan@gvequine.com.au

Back to top
---
HAWKESBURY VALLEY, NSW - EQUINE - EXPERIENCED OR NEW GRAD
EQUINE VETERINARIAN required for 7 person Equine hospital and ambulatory clinic in the beautiful Hawkesbury Valley, NSW.
Located just over an hour from Sydney, the area provides access to many educational, sporting and recreational facilities.
The practice is well established with a purpose built equine hospital and surgery, with excellent up-to date facilities and equipment, and a fully automated in-house laboratory. The case load covers all aspects of equine work, including racing, breeding and the pleasure industry, as well as a small alpaca clientele. There is also access to several specialists through the practice.
A shared roster allows for excellent time off and the large experienced team provides for plenty of backup and assistance. A veterinarian with an interest and experience in breeding would be advantageous however a recent or new graduate would still be considered and very well supported.
Remuneration package includes a late model 4-wheel drive and is commensurate with experience.
Interested veterinarians should email their applications to hevc@bigpond.com or send to:
Hawkesbury Equine Veterinary Centre
226 Hawkesbury Valley Way
Clarendon, NSW, 2756.
For more information phone 02 4577 4611


Back to top
---
LAKE TAUPO, WAIKATO REGION, NZ - EQUINE
New Position

Waikato Equine Veterinary Centre - Taupo , New Zealand
Ever fancied a move to New Zealand? We have an excellent opportunity for a motivated equine veterinarian. The position will primarily be providing ambulatory care to sport and pleasure horses with support from a well-equipped and modern hospital. The job would suit an equine veterinarian with some experience or it could be tailored to suit a young vet with technical proficiency and confidence, that has completed an internship and is looking to expand their skills and career further. The successful applicant will be expected to service all aspects of equine veterinary care. An interest in lameness and musculoskeletal issues would be beneficial. Ongoing professional development will be encouraged both internally in the business, and with formal continuing education.
The opportunity is in a new branch of the practice. Located in Lake Taupo; it is a stunningly beautiful part of the North Island with access to all the outdoor pursuits and opportunities that you associate with New Zealand. You will have primary case responsibility and work in conjunction with an experienced colleague with access to good equipment and resources. There will be additional support from our primary referral centre. Waikato Equine Veterinary Centre is non-corporate, modern referral hospital offering full surgical, medical and reproductive services with a two surgical specialists and a team of 12 equine veterinarians.
This is a great chance to be part of something exciting at its inception. A chance to expand your knowledge and skills in a collegial environment. A chance to take responsibility of your patients care whilst receiving good support and to make the most of one of the most beautiful parts of the world in your free time.
The salary package will be commensurate on experience and include a car, mobile phone, 4 weeks annual leave, annual public holidays ( 10 days per year), annual continuing education and professional indemnity insurance and registration.
Enquires for further details and information are welcome - Keelin MacDonald (keelin@wevc.co.nz) - and to apply please send a covering letter and CV to the same contact address.
For more information, see www.wevc.co.nz and


Back to top
---
BALDIVIS - EQUINE VACANCY

Equine Veterinary Surgeon
Unique opportunity to enjoy a strong surgical caseload and a rural lifestyle that is close to the ocean and city. We are a large diversified and financially secure Veterinary business located south of Perth, Western Australia. All parts of our Veterinary business are experiencing strong growth including Equine.
We have a well located and excellent surgical facility and Veterinary Hospital that is staffed 24/7. We have a team of talented equine veterinarians who have either enrolled or completed post graduate qualifications. Our long established client base comprises of thoroughbred racing, breeding and pleasure horses. The case load would involve 20% surgery plus in hospital and ambulatory equine practice. A fully maintained vehicle, mobile phone and ipad will be provided.
Please click here to see photos!

We are an accredited VISA business sponsor with the Department of Home Affairs. Assistance with relocation fees will be offered and Salary commensurate with experience and qualifications.
Please email a copy of your CV and an application letter to Dr Danae Dunn
drdanaedunn@baldivisvet.com.au
Phone (08) 9524 1466 or Dr Rob Davies mobile is 0407 241 466
For more information, see www.baldivisvet.com.au and

Back to top
---
MILDURA, NORTH-WEST VIC/NSW BORDER - MIXED, EQUINE INTEREST

A full time position is available for a veterinary surgeon to join our eight to nine vet mixed practice in Mildura. Experienced colleagues and enthusiastic new graduates are encouraged to apply. An interest in equine work is a benefit. Our new and large purpose built hospital offers all the equipment and facilities to practice excellent quality veterinary medicine and surgery with friendly and supportive nursing staff. Digital x-ray, ultrasound with colour doppler, pulse oximetry, in-house laboratory and cytology, infusion pumps, oxygen generators and orthopaedic instrumentation are components of our practice. The practice has a busy medical and surgical caseload, mainly small animal (85%) and equine (10%), but does include avian and wildlife work in addition to the expected other species of cattle, sheep and pigs. The building now includes six consulting rooms and three operating theatres.
Please click here to see photos!

The equine facility consists of a large shed with undercover stabling, two horse crushes, equine scales, and a knock down and recovery room. Seven holding paddocks are available for equine work brought to the clinic. Equine specific x-ray, dental work with power float, artificial insemination during the stud season, and routine tendon ultrasounds are components of the practice. This is in addition to the expected colics, geldings, lameness work ups, stitch ups and laboratory blood work.
The clinic has nine full time and four part time nursing and support staff. The Practice is an Academic Associate Practice with the University of Melbourne, and in addition has veterinary students seeing practice from international veterinary schools as well as the other Universities in Australia.
So, if a rural mixed practice with a wonderfully varied caseload, and strong support staff appeals, then we would welcome your application. There is a strong emphasis on discussion of cases between colleagues at rounds each day, and we are a practice used to supporting new graduates as they embark on their careers. Bi-monthly webinars, practice membership of CVE, and each veterinarian provided with VIN membership gives all colleagues opportunities to continue to enhance their skills and knowledge. We expect veterinarians to embrace new challenges as experience dictates.
Plans of the building and discussion of our practice can be found at our website www.benetookvet.com.au.
Mildura, a vibrant inland city on the Murray River in north-west Victoria, is a terrific place to live, enjoying a pleasant climate, and with extensive sporting, recreational and educational facilities. It boasts a rich multicultural heritage, reflected in a large and diverse selection of restaurants, a strong arts community with writers and artists festivals, music festivals and both local and visiting live theatre. Mildura is the main city in a large irrigation district of the Murray-Darling Basin, with grapes and citrus as the main horticultural industries. Extensive dry land farming of wheat, sheep and cattle in outback NSW is on your doorstep. Mildura is well serviced by three airlines with a dozen flights each day to and from Melbourne. Flight time is just one hour.
Enthusiastic new graduates or experienced colleagues would be welcome to apply.
New graduate salary is $65,000 plus after hours and superannuation. The salary for experienced colleagues will be commensurate with experience. After hours duty is shared equally with all veterinary surgeons, with a 4 day rostered weekend off each duty cycle. Normal hours of work averages 38 hours per week.
Please feel welcome to contact me by email or phone at any time in regards the position we have available.
Contact: Dr Bill Sutherland
Benetook Veterinary Clinic
634 Benetook Avenue
Mildura VIC 3500
Phone: 03 5022 2455
Mobile: 0408 231 984
E-mail: w.j.sutherland@internode.on.net


Back to top
---
ROSEWORTHY - UNIVERSITY OF ADELAIDE - CLINICAL ANAESTHESIOLOGY -
New Position

Opportunity for a qualified veterinarian with experience in equine and small animal clinical anaesthesia to work with a supportive team of vets, nurses, and students in a leading veterinary facility.
Flexibility between two and five days per week, Monday to Friday, available immediately.
(HEO7) $58.48 to $65.40 per hour plus an employer contribution of 10% superannuation applies.
The Veterinary Health Centre (VHC) is located on the University of Adelaide's Roseworthy Campus surrounded by great lifestyle opportunities including the Barossa Valley, beaches, sporting activities, benchmark schools and shopping facilities.
We are seeking a qualified veterinarian with experience in anaesthesia to provide clinical anaesthesiology services for equine and small animal patients. Equine anaesthesia experience is essential for this role. We can offer considerable flexibility in this position to match prior experience. Out of hours work within this casual role is negotiable.
Providing anaesthesiology for large and small animal patients, both referral and first opinion, the position will suit someone with a strong interest and significant experience in clinical anaesthesia. Advanced training in anaesthesia is desirable but not essential.
You will enjoy access to modern, high-end equipment and facilities for both small animals and horses including fully equipped surgical theatres and sophisticated monitoring equipment, and support from a dedicated team of highly trained nurses.
The Veterinary Health Centre provides a clinical training environment for final year veterinary students working under the close supervision of experienced veterinary surgeons, nurses, and support staff. You will have the opportunity to involve highly motivated final year veterinary students in clinical case management and, by providing students with additional learning opportunities where appropriate and demonstrating the highest standard of clinical and professional behaviour, you will be making an important contribution to the clinical education of the next generation of veterinarians.
To be successful you will need:
Veterinary qualification with eligibility to be registered as a veterinarian in South Australia.
Demonstrated experience in equine and small animal clinical anaesthesiology.
Strong interpersonal skills and demonstrated ability to work collaboratively as a member of clinical teams.
Demonstrated high level written communication skills, including the ability to keep detailed, accurate medical records.
Your faculty's broader role

The Faculty of Sciences is a multidisciplinary hub of cutting-edge teaching and research in: agriculture; food and wine; animal and veterinary sciences; biological sciences; and physical sciences. It develops future science leaders, and actively partners with innovative industries to solve scientific problems of global significance.
Learn more at: sciences.adelaide.edu.au

To learn more about the Veterinary Health Centre, visit https://www.adelaide.edu.au/vet/

If you have the talent, we'll give you the opportunity. Together, let's make history.
Click on the 'Apply Now'  button to be taken through to the online application form. Please ensure you submit a cover letter, resume, and upload a document that includes your responses to all of the selection criteria (above dot points) for this opportunity.

Applications close 11:55pm, 6 December 2021.
For further information
For a confidential discussion regarding this locum position, contact:
Dr Olivier Simon
Equine Clinical Service Lead
P: +61 (0) 8313 1999
E: olivier.simon@adelaide.edu.au

The University of Adelaide is an Equal Employment Opportunity employer. Women and Aboriginal and Torres Strait Islander people who meet the requirements of this position are strongly encouraged to apply.

Back to top
---
MOUNT MARTHA, MORNINGTON PENINSULA - EQUINE
An exciting opportunity is available for a full time Equine Veterinarian in Melbourne and its immediate surrounds (mostly to the north and north-west). John Walker and Associates is a 3-4 vet equine ambulatory practice that was established in 2003. The practice cares for mostly thoroughbreds and services some of the best trainers and the best horses in the country. The practice also services a number of high-end performance horses and standardbred stables.
The practice also services approximately 90% of the equine export and import market via quarantine facilities at Romsey and Mickleham. This is a fascinating aspect of John Walker and Associates that involves testing and treating of a wide range of equine breeds and includes some of the best (e.g., Olympic level) and most valuable (e.g., thoroughbred shuttle stallions) horses on the planet. This role carries great responsibility because it involves liaison between the shipping company, the government, and the importers of the horses. The position will also be highly rewarding to the successful applicant.
The position brings with it the freedom to manage their own diary, within the constraints of the quarantine timetable, some of which occurs after hours. After hours for emergencies are rare. Four weeks annual leave and one week's study leave are on offer.
An excellent remuneration package is available, it starts at $110,000, and is commensurate on experience. The package includes base salary, a fully stocked vehicle (available for personal use), unlimited phone and data package, iPad or laptop and AVA membership. We also assist with relocation logistics and visa applications.
The supplied vehicle is fully stocked, all of the time, with state-of-the-art digital wireless radiography, portable videoendoscopy, late model ultrasound as well as access to 3m video gastroscope, shock wave, telemetry ECG etc
We also work very closely with the largest equine food company in the country, Hygain-Mitavite, and we consult constantly with them and their clients, any interest in this field would be strongly supported.
Performance horses play a smaller but important, high-end part of the practice and John Walker is a highly experienced FEI Veterinary Delegate. Encouragement, support, training, and advice for any applicant who wanted to achieve FEI accreditation is also available.
This position suits a highly motivated, well organised recent graduate, intern, or experienced Veterinarian. The position is available for an immediate start.
Applicants should forward their details, CV, and cover letter to johnnie@horsevet.com.au

Back to top
---
Kookaburra Veterinary Employment reserves the right to edit or omit any advertisement at our discretion. We take no responsibility for the accuracy of any advertisement shown and will not be liable for any damages of any kind arising under any circumstances.