Vet Nurses and other support staff
Animal Attendant and Grooming Vacancies 
---
Macquarie Vet Hospital, North Ryde NSW (posted 24th June) Animal Attendant

Full Time - Animal Attendant
Are you a studying veterinary nursing or looking to get your career started in a dynamic clinic aiming to practice the highest standards of care? Are you looking for a little inspiration in your career?
Perfect, then we can help! We are looking for an upbeat, friendly person to join our team as an animal attendant in an exciting stage on our clinic's journey. Come join us as we look towards offering first class, fear free care to our fur patients and parents.
The exciting part!
All of our team members are Fear Free certified and if you're not already, then we will get you there!

We will give you $300 each year towards further study of interest
Is this role right for you?
We are searching for somebody studying vet nursing or with a Cert II qualification in Animal Studies.

The role is FULL time and available immediately. We will offer the right candidate a competitive salary package in line with experience and promote ongoing education opportunities to help make you the best you can be! As part of the role you will be required to work your share of weekends.
Here to help
If you're ready to join a clinic striving for the best in pet and client care, then please send your application through to Jacqui at: manager@macquarievets.com.au
We look forward to you joining the team!
---
Australian Customs and Border Protection Service, NW Melbourne (posted 9th June) Animal Attendant
We are looking for reliable Animal Attendants to work at the Australian Border Force Canine Facility based in Bulla, Melbourne (North West). The ideal candidates will understand the importance of following routines, policies and procedures, have a good pace and great attention to detail. You will be providing ongoing care to dogs born and bred in our client's facility.
As an Animal Attendant tasks include, but not limited to:
Cleaning and disinfecting of kennelling areas, ensuring that a high level of hygiene is maintained at all times
Provision of food and water for the dogs, following each animal's individual requirements
Administering medication under veterinary supervision
General welfare checks of dogs
Washing dogs
Moving dogs between kennelling areas and yards
Other duties as required
Have open availability and be available to work morning shifts 7:00 AM- 3:30 PM and/or afternoon shifts 2:30 PM & 11:00 PM.
Be available to work on weekends and public holidays
Be able to start immediately
Be able to demonstrate commitment and interest in the well-being of animals
Have a great knowledge base around animal welfare and animal affinity
Experience working with animals in previous roles
Requirements
Degree and/or Qualification in Animal Studies or a related course
Open availability to work shifts (AM/PM) on weekdays and weekends
Full, current driver's license and own transport
A willingness to learn and upskill
Prior experience working in a dynamic, fast paced role with animals
If you are happy to work on a casual basis and you are ready to share some TLC with these beautiful pups please apply now by contacting Jason Molyneux on info@interchangebench.com.au or 0466 554 789.
---
Hamilton Hill Veterinary Hospital, Perth WA (posted 4th June) Kennel Hand / Vet Nursing Assistant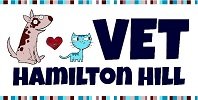 Would you love working in a 100% small animal boutique practice in metropolitan Perth 
that endeavours to adhere to the highest standards of veterinary care and the latest evidence-based medicine;
that strongly believes in ongoing continual professional development; 
that emphasizes building relationships and trust with valued clients; 
that invests in the latest diagnostic, surgical and critical care technology; 
(and is also close to beautiful beaches, dive site, schools, Fiona Stanley Hospital, Murdoch University, award-winning Port Coogee, shopping centres and yummy cafe strip at our doorstep?) 
HAMILTON HILL VET is rapidly expanding and have the following position available to join our professional team!
Vet Nursing Assistant / Kennel Hand, no experience needed, just a willingness to work hard and learn on-the-job. This position could suit already enrolled vet nurse trainees.

ABOUT US

We are a 100% companion animal practice and have a busy and varied, interesting caseload. You will work alongside with five experienced vets, and a great friendly team of experienced nursing staff. 

Our hospital is well-equipped with a full in-house laboratory and critical care equipment, anaesthetic ventilator, 30kW x-ray machine, dental radiography, endoscopy, infusion pumps, oxygen cage, plenty of patient comforts, Bair huggers, ECG, pulse oximetry, capnography, Doppler blood pressure machine etc…

ABOUT THE POSITION

We are offering a full-time position, although we would consider a part-time position (e.g., 30 hours per week) for the right candidate. You must be prepared to work on alternating Saturdays (currently 1 in 3 roster) and the very occasional Sunday 3-hour shift.

Salary is negotiable and will depend on your experience and skills you can bring to our team. We pay well above award for our experienced and skilled nurses.

We also love continuing professional development (CPD) and provide generous support for seminars and conferences for our nursing staff. 

Main duties would include:
Assisting the vets or nurses with patient restraint for examination, baths or procedures.
Ensuring there is fresh water to patient in-hospital and preparing their meals.
Maintaining a clean and hygienic environment for our patients.
Washing and drying equipment such as towels, blankets, feed bowls etc…
Walking hospital patients for toileting.
Assisting with patient preparation and presentation for hospital discharge.
Maintaining the overall cleanliness of the hospital.
Learning and implementing hospital disinfection protocols.
TESTIMONIAL

Here is something one of our nurses wrote: "We are a team of highly motivated individuals who put 100% into everything we do. I love how my employer values the continuing education of all our staff – including attending conferences and lectures to develop our skills. It's a great work environment and I love how we can also enjoy a good laugh with our clients and each other. We also often organise social events that we enjoy out-of-work."
HOW TO APPLY

If you can imagine yourself working happily at our practice, please send your cover letter and resume to hamiltonhillvet@outlook.com

You must be an Australian citizen or permanent resident to be a successful applicant.

Suitable candidates will be contacted for an interview. 

For more information about us and our location, please check out our website www.hamiltonhillvet.com.au

---
Puppies Australia, Gippsland, VIC (posted 3rd June)
Animal Attendant and Grooming Vacancies
Overview
We are a registered dog breeding facility in Gippsland (Wellington Shire) focusing on small companion dogs.
We have been around since 2015 and have a great group of team members and are looking to expand our team to continue the improvement of our facility and care of our dogs.
The Role:
General care of animals
General cleaning of housing
Exercise and Enrichment
Assist Vet when on site
Feeding and observation of animals
Grooming of animals if able
The successful candidate will have:
Vet Nurse Qualification
Strong interest in dog behaviour
Good work ethic who does not require micromanagement
Enthusiastic
We are looking for people who can live on site as well as live locally. Both casual and full time roles are available.
If this exciting opportunity is of interest to you, please forward your resume and cover letter to: management@puppies.com.au
---
Tallebudgera Veterinary Clinic, Gold Coast, QLD (posted 31st May) Experienced Groomer
Tallebudgera Veterinary Clinic is seeking an experienced groomer.
The successful applicant will need to be.
Experienced in dog grooming.
Reliable and honest
Passionate about animal advocacy
Patient and caring
A bit about our clinic
We all love our job, and we are passionate about our patients and clients.
We practice to a Gold Standard of Care.
 We are a team of experienced and forward moving staff who aspire to greater heights every day.
Our clients are wonderful and will expect nothing less than the best quality of work from you.
This is a subcontractor position
If you are the right person to join our wonderful team then please contact Debbie Grimley at debbie@tallevet.com
Check out our website at www.tallebudgeravet.com.au Also look us up on

---
Vet HQ Double Bay, Sydney's Eastern Suburbs NSW (posted 27th May) Animal Attendant
Part-time Animal Attendant
An exciting opportunity has come up for an animal attendant who is currently enrolled in their Certificate 2 in animal studies and would like to do their Cert 4 in Veterinary nursing down the track to join our team at Double Bay.
You will be working with a team of 7 nurses to ensure the smooth running of our hospital. This role will also include filling in at our dog day care centre from time to time.
We are a fast-paced practice with a great team culture and we are looking for the right person that will fit into our dynamic team.
Your skills and experience:
Intermediate computer skillsExceptional customer service skills

Some animal handling skills would be an advantage
Enrolled or planning to enrol in certificate 2 animal studies.

Strong communication skills

Possess excellent organisational and time management skills.

Be a motivated and friendly team player

Solutions focussed
Please contact Kate at Vet HQ via email at: kate@vethq.com.au if you are interested in this opportunity
---
Greencross Vets Sandringham East Melbourne VIC (posted 11th May) Part Time Pet Groomer

Pet Groomer
Sandringham VIC
An opportunity for an experienced Pet Groomer to join our team at Greencross Sandringham on a part-time basis.
We have an established grooming service, with a good client following. This is a great opportunity for an experienced Groomer, with excellent customer service, who is looking to step into a business that has great opportunity to grow.
This role offers the flexibility to work approximately 2-5 days per week depending on workload, with a view to grow the business.
About Your Skills & Experience
Capable and experienced in grooming and clipping a diverse range of dog breeds

1 or more years of grooming experience

Have a high level of bathing, clipping and scissor skills

Possess outstanding client care

Be willing to participate as an enthusiastic team member

Possess a positive 'go getter' attitude

Experience as a veterinary nurse and availability to work as a nurse is highly desired
Our successful applicant will be required to work unsupervised. The successful applicant will work on a part-time basis and hours are flexible.
If this role is the right one for you and you would like to take advantage of this fantastic opportunity, please send your application, including a cover letter and resume, outlining your suitability against the above-mentioned criteria to:
Felicity Sant, Practice Manager
felicity.sant@greencrossvet.com.au
---
Sydney Veterinary Emergency & Specialists, Rosebery, NSW (posted 11th May) Animal Attendant
Animal Attendant - SVES
Do you pride yourself on treating animals and people with care and respect?
Can you prioritise and multi-task? Take a set of instructions and run with them?
Feel the need to always ensure your surroundings are clean and orderly?
Sydney Veterinary Emergency & Specialists is a 1000m2 purpose-built facility that has state of the art equipment which will allow us to provide the absolute best care to patients in conjunction with our exceptional staff. The team has full-time surgical specialists, a full-time canine specialist and this is in addition to our current dermatology specialist and feline medicine specialist.
Please click here to see photos!

We are looking for an Animal Attendant with a dedication to providing exceptional care to animals and with an eye to detail and enthusiasm for cleaning to join our team.
About you:
Must be fluent in English and have excellent communication skills.
Conducts themselves in a manner that exhibits professionalism.
Loves animals and can manage yourself around sick and injured patients.
Conducts themselves autonomously with exceptional time management skills
An animal care background is desirable.
About the job:
Working with a team of veterinarians and nurses to ensure that patient care and cleanliness are maintained to an impeccable standard.
Ensuring patients are kept clean and comfortable. That they are fed and given water according to instructions. That adequate records are kept of all interactions.
Ensure the hospital is adequately stocked with bedding, towels and medical supplies.
General cleaning of the hospital including vacuuming and mopping of treatment and waiting room areas, cleaning and tidying of desks and benches and other cleaning duties as required.
Involves a variety of weekday day, evening and weekend shifts. Working some public holidays is a requirement of the position.
About Us:
Our people are important to us. We want our workplace to be a happy place where we share a goal of exceptional patient and client care.
We aim to be leaders in every aspect of what we do.
Respect for patients, clients, referring vets and each other is an important part of our values.
We are professional – we hold ourselves to high standards and you should too. Accountability is a part of our DNA.
We are a team of vets, nurses and support staff that are active in sharing knowledge and have a strong focus on continuous improvement in knowledge, skills and practices.
We strive to provide the best medical care for animals, professionally handle clients with care and compassion and provide an enjoyable and supportive atmosphere for our staff.
Please apply online with your CV.
---
Kookaburra Veterinary Employment reserves the right to edit or omit any advertisement at our discretion. We take no responsibility for the accuracy of any advertisement shown and will not be liable for any damages of any kind arising under any circumstances.