Vet Nurses and other support staff
Locum Vet Nursing Positions
---
Animal Emergency Centre Gold Coast, Varsity Lakes, QLD (posted 25th November) Fixed Term - Business Manager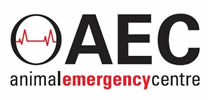 Veterinary Hospital Business Manager
Gold Coast QLD
An opportunity for a Veterinary Hospital Business Manager to join AEC Gold Coast on a full-time fixed-term 6-month contract basis.
Diverse and challenging opportunity
Supportive, inclusive, stimulating, and fun workplace
Be part of our collaborative Vet community
AEC Gold Coast is part of Australia's largest Specialist and Emergency Hospital network, with clinics all around Australia. Our close network of hospitals is well equipment to provide the Gold Standard of emergency, critical and specialist care for all pets. Our highly qualified and experienced veterinarians and nurses are dedicated to delivering professional and compassionate care.
About the Role
We are seeking a dynamic and passionate Hospital Business Manager for our AEC Gold Coast Hospital. As an integral member of the leadership team, you will be responsible for the business development, strategy, management, and accountability of our hospital. The Business Manager will work closely with the QLD Operations team, hospital Veterinarians, nurses, technical staff, and support teams. The hospital operates 24 hours 7 days a week and provides emergency care. Responsibilities include:
Provide support to our frontline teams, our people are our business
Promote high standards of patient care
Building relationships with our valued referring veterinarians
Financial leadership and reporting for the hospital
Project management within the hospital
Marketing and promotional coordination
Leadership in business strategic planning and execution along with the leadership team
Ensure adequate resources and support are available to teams to deliver the highest quality of care to patients
Liaise with other hospital managers to ensure alignment and promotion of the business group and to maximise efficiency, profitability, and productivity
About You
The ideal applicant will be motivated, committed to patient care, and share a vision for a collaborative working environment, where referring veterinarians and pet owners receive personal gold standard service. We are looking for great people to join the team who are interested in learning and growing in their roles and believe in providing pet parents with the best solutions, delivered with love and empathy.
The right candidate will be part of a high performing team and will be expected to have:
Post graduate qualifications in a related field, such as business, commerce, business management or similar
4 or more years of experience in a leadership or managerial role
Prior experience in a veterinary, medical, or allied health clinical environment will be highly regarded
Excellent problem solving, decision-making and organisational skills
Experience with the MS Office suite especially Excel
Knowledge of RX Works and SmartFlow is desirable
Project management experience is advantageous
Our Difference
In addition to joining Australia's largest network of specialists and emergency vets, a competitive salary, and a commitment to Gold Standard of Care, you are joining a company that cares about our pet community, our referring vets, and our own staff, which is evidenced by:
Sponsorship and support for relocation expenses is on offer
Strong internal Continuing Education program and exceptional continuing education allowance and support in ongoing professional development in your chosen area of speciality
Growth Scholarship to cover the costs, over and above your allowance, to support extra external continuing education courses
Stress Free employees and clinic accreditation (costs covered for new employees)
Yearly Symposium that brings together some of the best veterinary minds from around the country
Consultant Coaching and development
Exceptional continuing education allowance and support in ongoing professional development in your chosen area of speciality
Creation of a Foundation which over the past 10 years donated $14m to help people and pets in need
Generous Petbarn, General Practice, Emergency and Specialist discounts for your furry loved ones
Programs funding our vets to volunteer for charity programs here and overseas
We are also proud to lead the way in the veterinary industry by supporting our teams with Paid Parental Leave, flexible working arrangements and back-to-work programs
Join our passionate and highly skilled team to enjoy a collaborative, supportive workplace, genuine clinical freedom and access to the most up-to-date evidence-based research and treatments. To discuss this role or others call Matthew Lacey on 0402 715 462 or apply with your resume to matthew.lacey@gxltd.com.au
---
Leppington Veterinary Clinic, South West Sydney, NSW (posted 1st November) Locum Vet Nurse
Locum Senior Veterinary Nurse required
We require an experienced qualified Veterinary nurse with at least 2 years' experience to cover for the period ASAP start - 23 Dec 2021
Leppington Veterinary clinic is a friendly, well equipped small animal practice in South West Sydney.
The hours will be up to full time including every 2nd Saturday morning and there is no out of hours.
Generous pay will be offered.
Please apply with CV by email to info@leppingtonvet.com.au
---
PETstock VET Robina, Gold Coast (posted 1st November) Maternity Cover / Casual Experienced Nurse
We are looking for a Casual Experienced Veterinary Nurse for Maternity Cover – apply now!
Become part of our family
Sponsorship available – overseas applicants welcome
Please visit www.petstockvet.com.au for more information
Our Location – sun, sea & surf!
Robina situated in the beautiful and popular QLD destination of the Gold Coast and is one of the fastest growing suburbs of the Gold Coast. Visit the theme parks on the weekends, enjoy a beach walk after work and complete day trips to the Sunshine Coast or NSW Coast on the weekends! With a university and strong thriving economy, it's a fantastic place to live.
Our Team – more like a family
Join our team and become part of our vibrant family. Working for PETstock you will have more than just workmates, you will have colleagues and friends. The store team are always eager to help your customers with any retail purchases, allowing you to focus on providing excellent clinical medicine. We all love it when puppy preschool is about to begin and the puppies come rolling past the vet counter, as there's always time to stop for a cuddle with the vet team.
The Position – our ideal candidate
We are looking for a Casual Experienced Veterinary Nurse for maternity cover with the potential to stay long term. The position is predominantly working in the hospital/surgery with a few reception and occasional Saturday morning shifts. This role would suit a nurse who wants to work with a team that love their jobs and have a passion for delivering world class patient care. Our ideal candidate is fun, well organised, communicates well with the team and loves to build relationships with the clients. You will need relevant veterinary nursing qualifications and a minimum of 3 years' experience working in a Multi Vet Practice.
In return, we are offering:
Generous remuneration (commensurate with experience)
Access to a wide support network with like-minded professionals
Opportunity for a long-term career
An interesting role where no two days are the same!
A dynamic and supportive team environment
Ability to work with local rescue groups and make a real difference!
How to Apply
Please send your CV and cover letter to Mel & Rory at robinamgr@petstockvet.com.au
---
Success Veterinary Hospital, Cockburn Central, WA (posted 29th October) Locum Vet Nurse
LOCUM VET NURSE REQUIRED
Success Veterinary Hospital in Perth's southern suburbs are looking for an experienced (minimum 2 years experience) and qualified (Certificate IV) Vet Nurse to cover leave for the following dates:-
21/12/2021- 08/01/2022
10/01/2022-12/01/2022
We have a very well equipped, modern, purpose-built vet hospital that is a pleasure to work in. Our goal is to provide the best possible service to our valuable clients. We are looking for an enthusiastic, motivated nurse to join our team.
The position is roughly (27-28 hours) a week and no Saturday work.
If you are interested, please email the hospital with your CV! successvetnurse@westnet.com.au
Success Veterinary Hospital
93 Hammond Road
Cockburn Central, WA, 6164
www.successvet.com.au
---
4 Paws Neutral Bay Veterinary Clinic, Lower North Shore Sydney NSW (posted 13th October) Locum Vet Nurse
We are currently recruiting for a Locum Vet Nurse to work in our busy practice!
At 4 Paws Vet in Neutral Bay, we pride ourselves on a personal and caring service for clients and their pets. We are looking for a locum veterinary nurse with the same passion to join our dynamic small animal practice.
The primary responsibilities of this position include:
Undertaking nursing tasks including best standards of care in surgical & hospital nursing, pre/post-operative care, in-house pathology, dental procedures, and radiology

Client care including nurse consultations, admits and discharges

General husbandry duties for our boarding cats
To be considered for the position you must be able to demonstrate:
A minimum of 12 months as a Veterinary Nurse

Must hold a Cert IV in Veterinary Nursing
Apply Now
Apply Online here with your VC and Cover Letter or by emailing: chantelle.fernandes@vet.partners
---
Kookaburra Veterinary Employment reserves the right to edit or omit any advertisement at our discretion. We take no responsibility for the accuracy of any advertisement shown and will not be liable for any damages of any kind arising under any circumstances.