Vet Nurses and other support staff
Positions Available in Industry & Non-Clinical Jobs
including Kennel/Cattery Attendants & other Animal Care
---
Southpaws Moorabbin, South-East Melbourne, VIC (posted 25th January) Sterilisation Technician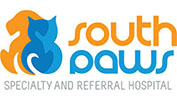 Full-Time Opportunities – Sterilisation Technician, Southpaws Specialty Surgery – Moorabbin
Southpaws - One of Australia's best-known referral hospitals.

We aim to be the first choice for expert veterinary care. Our teams of veterinary experts ensure that the very best surgical, medical, cancer and critical care is delivered in a professional and comforting environment for pets and their families.

As an Employer

Southpaws are committed to leading the way in creating a workplace that operates the way we believe it should, rather than the way they always have. To help deliver on our goal of becoming an industry employer of choice, we have created career pathways that support year-on-year progression both for your capabilities as a professional, as well as your remuneration.
Southpaws are the only veterinary hospital in Melbourne to have full-time Training & Development and Human Resources Departments on-site. These permanent teams ensure the structure necessary to support people on their personal and professional journeys to fulfilling their potential.

Southpaws are proud of our values and look for these positive characteristics in all applicants:
Professionalism
Integrity
Trust
Compassion
Humour
Innovation
Teamwork
The Role -

Southpaws are in the process of recruiting a Sterilisation Technician to join our growing team. We are open to applicants from any industry with experience in Sterilisation.

Core Duties –
Managing the cleaning of the operating theatre
Manually cleaning surgical instruments and equipment post-surgery
Carrying out routine maintenance of surgical instruments
Ability to process instruments through ultrasonic cleaner safely and correctly
Ability to process instruments using the steam autoclave safely and correctly
Ability to process instruments using the ethylene oxide steriliser safely and correctly
Assessing the efficacy of sterilisation processes
Ability to store sterilised equipment safely and correctly
Preparing complex surgical packs and equipment for surgery
Maintenance and cleaning of theatre equipment
Training and mentoring support staff in any aspect relating to Sterile Supply 
What's On Offer
Generous pay and working conditions
Industry-leading employee discount scheme for family pets
Dedicated HR and Training functions to help you fulfil your career goals and achieve your potential
Monthly check-ins and a dedicated platform for feedback and accountability at all levels in the hospital
Monthly company-wide social initiatives to support deep, genuine relationships with colleagues
Apply now to be a part of this exceptional team. Send your resume and cover letter to HR@southpaws.com.au
---
Walter and Eliza Hall Institute of Medical Research (WEHI), Parkville VIC (posted 16th January) AEC Category C Member
Employment Opportunity: AEC Category C Member
Governance Risk and Compliance Department
Job Description

An excellent opportunity is available for an AEC Category C Member to join the Governance, Risk and Compliance department at Australia's pre-eminent biomedical research institute.
About the position

The Walter and Eliza Hall Institute of Medical Research (Institute) is seeking expressions of interest for its Animal Ethics Committee (AEC) to fulfil the requirement of a Category C member under the Australian Code for the Care and Use of Animals for Scientific Purposes (8th Edition, 2013) (the Code).
As governed by legislation, the AEC is an authorise body formed to ensure that the use of live non-human vertebrates and higher-order invertebrates used for research and training purposes at the Walter and Eliza Hall Institute of Medical Research (the institute) is conducted at the highest standard of acceptability and that all such undertakings are reviewed and approved by the AEC.
As a member of the AEC you are responsible for deciding whether, according to your judgement, proposals meet the requirement of the Code and are ethically acceptable.
The role involves attendance at ten (10) AEC meetings each year, contribution to out of session executive reviews, participation in inspections of animal facilities and a willingness to participate in continuing education opportunities.
As stipulated under the Code the appointee must meet the requirement of a Category C member.
Category C - a person with demonstrable commitment to, and established experience in, furthering the welfare of animals, who is not employed by or otherwise associated with the institution, and who is not currently involved in the care and use of animals for scientific purposes. Veterinarians with specific animal welfare interest and experience may meet the requirements of this category. While not representing an animal welfare organisation, the person should, where possible, be selected on the basis of active membership of, and endorsement by, such an organisation.
Selection Criteria

For consideration for this position, the candidate must meet the requirements for a Category C member as stipulated in the Code. That is:
Category C - a person with demonstrable commitment to, and established experience in, furthering the welfare of animals, who is not employed by or otherwise associated with the institution, and who is not currently involved in the care and use of animals for scientific purposes. Veterinarians with specific animal welfare interest and experience may meet the requirements of this category. While not representing an animal welfare organisation, the person should, where possible, be selected on the basis of active membership of, and endorsement by, such an organisation.
Personal qualities

The successful candidate will be able to demonstrate:
An ability to listen to and appreciate the views of others, and to formulate and express a considered opinion
The capacity to understand important ethical issues and how these relate to the Code, and other relevant legislation or policies
Basic computer literacy and the capacity to work online and by email
Be an active and productive member of the Committee
Knowledge and skills
Animal welfare requirements for a range of laboratory species
An understanding of laboratory animal work and research involving animals would be an advantage but is not necessary
Active membership of, and/or endorsement by, an animal welfare organisation is strongly recommended
Each candidate interested in applying for this role must be willing and able to
Undertake pre-reading for meetings
Attend AEC meetings
Become familiar with the Code
Take responsibility for deciding whether, according to their judgement, a proposal submitted to the AEC meets the requirements of the Code and is ethically acceptable.
Terms of appointment

This is a volunteer position in which Committee members are paid an allowance to reimburse them for out-of-pocket expenses incurred as part of their role as a Committee member.
Expression of Interest or specific queries should be sent to Sam Kelly, Animal Ethics Officer and Committee Convenor via email aec@wehi.edu.au Enquiries can also be made by phoning the Animal Ethics Office on 03 9345 2683.
How to apply

Please apply by clicking on this link and uploading your CV, cover letter and a document addressing the key selection criteria in pdf format.
Application closing date:  1 February 2023
WEHI – Brighter together

WEHI is where the world's brightest minds collaborate and innovate to make discoveries that will help us to live healthier for longer. Our medical researchers have been serving the community for more than 100 years. We bring together people with different skills and experience who are committed to long-term discovery. Our teams of researchers are committed to solving the most complex health problems, making transformative discoveries for cancer, infectious and immune diseases, developmental disorders and healthy ageing.

WEHI is a place where people are able to shine. People who are inquisitive, who are committed, who are passionate. People who want to make a difference. And we are committed to ensuring they have the tools to flourish, personally and professionally.

We are a community of researchers, students and professional service staff who work towards achieving discoveries that improve human health. We are driven by collaboration, curiosity and creativity. We are committed to making a positive difference to the lives of people in Australia and around the world. We are WEHI. We are brighter together.
WEHI's commitment to diversity and inclusion

At WEHI we strive to foster a flexible working environment that encourages individual differences and promotes collaboration and creativity. We recognise that talent does not sit within a single identifiable group in our society and that WEHI's ability to shape contemporary scientific thinking and deliver leading professional services relies on a diversity of thought within our organisation. Our action to promote gender equality has been recognised with an Athena SWAN Bronze Award from Science in Australia Gender Equity (SAGE) and we offer a range of support for women researchers. Our commitment to celebrating diversity and addressing inequities is further demonstrated through our Diversity and Inclusion Strategy, Gender Action Plan, Reconciliation Action Plan and our WE-Pride network for LGBTQIA+ staff and students. We actively encourage applications from, people with a disability, culturally, religiously and linguistically diverse people and people with diverse genders and sexualities. Should you require support during the recruitment process due to special needs or consideration, please contact the People and Culture team.

WEHI's commitment to Indigenous employment

WEHI is working to create a future where Aboriginal and Torres Strait Islander peoples will be engaged at the scientific frontier, making exciting discoveries and decisions about the future of health in this country, and part of a leading professional services workforce supporting the realisation of these discoveries. We are committed to creating a culturally safe workplace and offering career development and leadership opportunities to First Nations staff and students. We strongly encourage any Aboriginal and Torres Strait Islander peoples to apply.
---
Greencross Vets, North Ryde, Sydney NSW (posted 12th January) National Clinical Education Manager

National Clinical Education Manager
About us:
Greencross Pet Wellness Company is a network of over 150 Greencross General Practice Veterinary Clinics, 20 Speciality and Emergency Veterinary Hospitals and 230 retail Petbarn stores. Knowledge and care are just two of our core values, as we know good patient and client outcomes are driven through the skills of our teams, and our investment into continuous improvement.
Each year we deliver a wide array of educational opportunities for our team members, from our 2022 Greencross Clinical Symposium, which had over 1000 veterinary professionals attending, and was followed by our Greencross Leadership Conference, to state based practical workshops, e-learning, webinars, online modular courses, the Greencross Veterinary Graduate Program, and access to internationally recognised veterinary resources.
We have an exciting opportunity for a full time National Clinical Education Manager to join our Learning and Development Team.
About the role:
The National Clinical Education Manager will be responsible for the design, development, delivery and coordination of clinical education strategy for the Vet Services GP network. This role will work in close coordination and partnership with key stakeholders within the business and the Veterinary Learning and Development Manager and National Training Manager for Speciality and Emergency.
As the Vet Services Learning and Development Manager your responsibilities will include:
Design, develop and implement a leading edge clinical continuing education strategy for veterinarians and nurses across the Greencross Vet Services General Practice and Specialty and Emergency network
Develop or source effective clinical education learning and development programs for Vet Services General Practice and Emergency and Speciality teams
Collaborate as part of a central team of learning and development professionals that will source, design, develop, facilitate and manage the Greencross Vets learning and development curriculums and annual clinical symposium (face-to-face and virtual)
Ensure the unique Vet Services culture is maintained by embedding its characteristics into all learning programs.
About you:
The successful applicant will have:
Veterinary Education qualification e.g., Degree in Veterinary Science, Diploma of Nursing, Master of Education, Certificate IV in Workplace Training and Assessment
5 years' experience in clinics and hospitals
Superior learning and development skills including: instructional design, group facilitation, assessment, recording and administration
Clinical Excellence Success
This role will suit a highly organised and driven veterinarian or Vet Nurse with an interest in learning and development. If you are interested in applying, please register your interest via this link. Confidential discussions can occur with Derek Del Simone 0417 202 998
---
Insight Mobile Veterinary Diagnostics, Melbourne & Surrounds (posted 11th January) Qualified Vet Nurse for Mobile Diagnostics
Looking for a fresh start in the new year?
Insight Mobile Veterinary Diagnostics is looking for an experienced casual small animal nurse with certificate IV qualifications for Mondays and Tuesdays. Pay is above award and negotiable.
We are a mobile medical specialist business with the bulk of work performed in Melbourne and some work performed in Geelong and Mornington Peninsula. We travel around to vet clinics performing specialist in-house diagnostics. The job is very low stress, relaxed and comes with reliable hours. The job does entail a lot of driving.
We are looking for an enthusiastic and vibrant nurse with good animal handling skills and interpersonal communication. Training will be provided. Ideally the start date will be in the next couple of weeks.
The role entails driving (licence required), setting up and packing down light equipment, restraining animals for ultrasounds and assisting with placement of catheters, monitoring and administering sedatives and anaesthetics, assisting with endoscopic procedures etc. Every day is different, learning new skills whilst working in a fun and low stress environment.
If you would like to become part of our team, please email your application including a cover letter and resume to clint@insightmvd.com.au or visit the website https://insightmvd.com.au if you would like to find out more about us.
---
Sydney Veterinary Emergency & Specialists, Rosebery, NSW (posted 11th January) Operations Manager
Title: Operations Manager – Sydney Veterinary Emergency and Specialists
Description:
Sydney Veterinary Emergency & Specialists are looking for a full-time Operations Manager
Sydney Veterinary Emergency & Specialists is a 1000m2 purpose-built veterinary hospital which in conjunction with our exceptional staff allows us to provide excellent care to patients. The emergency service is a 24 hour a day service with a team of experienced and supportive Vets. The referral team comprises of surgical, medicine, anaesthesia and imaging specialists, in addition to our dermatology specialist and dental service.
We are looking for a caring and professional operations manager to join the team on a full-time basis.
About you:
You love animals AND their owners.... we have amazing clients who value our high standards of care
You have leadership experience within the veterinary industry, ideally with formal leadership or management training
You have exceptional task management and can coordinate complex schedules
You have a solution-focused approach to work and a positive attitude
You value collegiality and a positive working relationship with all staff and demonstrate that in your interactions with your co-workers.
You are innovative in your approach, seeking opportunities to improve processes and further drive the growth of the business
About the job:
Supporting the general manager in the execution of business strategy and project implementation
Indicative duties include:

Procurement
Financial reporting
Coordination of equipment and facility maintenance
New employee onboarding and general inductions
Intranet and document management
IT systems maintenance

This role also carries leadership responsibilities, with a team of operational support staff
About SVES:
We love clients as much as we love their pets – you'll need a big heart to work here
We are professional – we hold ourselves to high standards and you should too.
We are a team of vets, nurses and support staff that are active in sharing knowledge and have a strong focus on continuous improvement in knowledge, skills, and practices.
We believe in promoting a workplace culture of positivity, growth and support. A happy workplace culture with likeminded individuals is important to us.
Please send your resume to Clare.Kolokossian@Vet.Partners
---
The Vet Practice, Whittlesea, Outer NE Melbourne VIC (posted 4th January) Business Manager
Business Manager – The Vet Practice Whittlesea
Apiam Animal Health is comprised of Australia's leading rural and regional veterinary practices.  Apiam incorporates over 200 highly experienced, industry leading veterinarians with expertise across the companion animal, equine, dairy, feedlot, and pig sectors.  Apiam Animal Health is a fully vertically integrated business, including having veterinary wholesale, warehousing, logistics, and other ancillary services.
Our vision is Healthy Animals and Happy People.
Due to our continued growth, we are seeking a Business Manager to work closely with the General Manager Southern Operations and the clinical leads to oversee and provide leadership to The Vet Practice Whittlesea.
While we are classified as a general practice clinic, The Vet Practice offer's much more than a standard general practice. Between our dedicated reception team, our hospital, and our rehabilitation team, we pride ourselves on educating clients about their options, while offering a variety of both holistic and medical, diagnostic and treatment options.
You will work to achieve day-to-day operational efficiency, strategic and financial objectives, to plan resources and to develop and mentor team members
Key Criteria:
Ideally, you have significant experience as a Veterinary Practice Manager or similar position.
You excel at building relationships with employees, clients, and your community.
Experience managing business operational performance including financial objectives.
Demonstrated skills in planning and organization including people resources.
Outstanding communication skills within and between clinics.
Sound people leadership experience.
A commitment to positive workplace culture.
Qualifications & Experience Required:
Minimum 5 years' experience in a Practice Management role preferably in a Veterinary, Health or Professional Services setting.
Medium – Advanced MS Office skills.
Further education or qualifications in Practice Management / Business will be highly regarded.
Veterinary Nurses, Veterinary Practice Managers and Veterinarians with the required experience are welcome to apply.
Remuneration:
A salary range commensurate with your experience and qualifications.
Mobile phone and laptop provided.
Apiam Animal Health provides benefits including paid parental leave, paid volunteer leave, support for continuing professional development.  Plus we offer many additional perks and discounts with various retailers and service providers.
If this position excites you and you would like to take the next step in your career then send your CV and cover letter to recruitment@apiam.com.au
---
Veterinary Specialists of Sydney, Miranda, Southern Sydney NSW (posted 23rd December) Billing Clerk

Billing clerk - Flexible Work Hours
We are excited to be looking for a superstar Billing Clerk to join our team. You will be a key player in contributing to the success of our business by ensuring that all charges are captured and align with the patient's treatment record. You will work with our wonderful clinical staff to coordinate and maintain accurate invoices and give our patients families billing updates while their fur-babies are in hospital care.
About Us
Here at VSOS, we are dedicated to ensuring each and every pet who comes into our hospital has the best possible outcomes. Our people are amazing. Passionate, brilliant, and deeply compassionate. We are a close-knit team, working together in an inclusive and supportive environment, where everyone is empowered to deliver gold standard standards.
What our customers are saying:
"Fantastic service. Available, friendly, and immediately responsive"
"The team at VSOS are second to none"
"Super caring and compassionate staff who genuinely care about pets"
About This Role
As a successful billing clerk, you already have a good idea as to the day-to-day requirements of being a billing and accounts legend. Knowledge of the veterinary industry or a nursing background are advantageous, however the focus will really be on your attention to detail. Here are some of the key skills that we are seeking that are particularly relevant to this opportunity:
Attention to Detail – Capturing and reviewing all patient charges from our systems EzyVet, Cubex and Smartflow.

Client Communication – the ability to provide our wonderful patient families with regular updates on their bill while their fur babies are in hospital, and following up outstanding payments when required.
Become one of the team members who are the "go to" experts for billing enquiries
About You
Your qualifications are certainly essential to your success in this role and it is expected that you will impress us with your skills in some of the following ways;
Getting things done, on time and with a minimum of fuss

Knowing that great results are only achieved and accomplished through teamwork and mutual respect

Maintaining a positive, supportive approach at all times

To never stop learning and to never stop sharing knowledge

The confidence to own tasks and responsibilities, and deliver positive outcomes

Ideally but not mandatory some veterinary or allied human medical experience
Our Location
We are located in Miranda in The Shire. Only 26kms south of the Sydney CBD and near some of Sydney's most beautiful beaches. We are surrounded by cafes, have a major supermarket across the road and lots of other amenities close-by.
Our Offer
In order to attract a legendary Billing Clerk like you, we have a flexible approach to remuneration based on your expertise and potential – typically this will include
A salary range in the order of $55k-$60k
A Supportive, inclusive, and dynamic team environment

Employee Pet Wellness discounts

High-end facilities

Highly experienced specialists who work beside you, every day

Training and career progression

Flexible work hours

Work in one of the premier multi-disciplinary Veterinary Specialist hospitals in Sydney

Close to public transport and all amenities
Please email your resume with a fun covering email as to why we should choose you: hr@vsos.com.au
---
Vetwest Osborne Park, North West Perth WA (posted 16th December) Administration & Warehouse Assistant
Have you ever wanted to work in the Veterinary Industry – but weren't sure what you could do?
The Administration and Warehouse Assistant plays a key role in the day to day running of the Vetwest / Vetpartners administration office in Osborne Park and provides administrative and warehouse support to both Support Office and Vetwest. You are able to take direction from the WA Support Office Manager and the Total Wellness Plan Administration Assistant and ensure that all documented administrative procedures and tasks are performed accurately and efficiently.
You must have sound organizational skills and perform your work with accuracy, attention to detail and efficiency. You can take guidance and instruction from management and use initiative to aid in the improvement of documented procedures. You cannot be afraid of hard (Sometimes quite manual) work, and be prepared that some days don't run to plan. Flexibility and reliability is a must.
This role may be available as an entry level role to the right candidate – We are always happy to train the right attitude.
Full Time - Monday – Friday – 0800-1700 will be required (Shift times will vary within this).
Key Tasks would include (However not limited to):
Daily processing of goods received
Adherence to stock-take procedures as published
Adherence to stock ordering as published
Daily processing of stock transfers as required
Daily restocking / shipment packing of TWP products
Assisting or Compiling Monthly Stock take
Weekly admin distribution run
Pallet Jack Usage, and Manual Handling required
Banking and Change reconciling for all clinics
General Admin, Office and Reception Duties / Including catering assistance
Ad Hoc Account work (Taking payments or receipting)
Required Skills:
Computer Literate
Good command of the English language
Police Clearance – No older than 3 months
Administration Background (Work experience would be regarded as well)
Manual Driving License
Organized and Well Time Managed
Desired:
Animal Care or Nursing background
We are offering:
A competitive pay rate under the administration award
Comprehensive training opportunities within the role, ongoing support and development
A small, fun and outgoing office team and so many snacks!
A gorgeous Osborne Park Office, with parking
Interviews to commence January 2023
Please send your resume to Clare.Kolokossian@Vet.Partners
---
Kookaburra Veterinary Employment reserves the right to edit or omit any advertisement at our discretion. We take no responsibility for the accuracy of any advertisement shown and will not be liable for any damages of any kind arising under any circumstances.