Vet Nurses and other support staff
Animal Attendant and Grooming Vacancies 
---
Sandown Veterinary Clinic, South-East Melbourne VIC (posted 27th January) Kennel Attendant
Part Time Kennel Attendant Springvale, VIC
Sandown Veterinary Clinic is a busy, family-owned small animal clinic based in Springvale. You will be joining our wonderful team of four Veterinarians, four Veterinary Nurses, three Receptionists and one other Kennel Hand in providing gold standard care to every animal that walks through our doors!
We are looking for an energetic, compassionate and hard- working person that is flexible to work:
Mondays and Tuesdays (9am-4pm)
Every second weekend (Saturday 8am-1pm and Sunday 9am-12pm)
Public Holidays (9am-12pm)
Responsibilities include:
Walking our beautiful boarding dogs and providing environmental enrichment
A high standard of cleanliness not only in our boarding kennels but amongst wards, patient cages, throughout the hospital, both inside and out
Food and water for boarding dogs and hospital patients - following each animal's individual requirements under direction
Keeping up with daily laundry
Administering medications under supervision
Re-stocking of consumables
Assisting the nurses as required
We are looking for that special someone who:
Has good time management and organisational skills
Has a high level of initiative and attention to detail
Must be willing to keep up with a high demand of cleaning tasks
Has an ability to work in a very fast-paced, busy environment
Has a soft spot for Greyhounds
An ability to work independently and in a team
Has excellent health for a physically demanding task list
Is friendly, flexible and has an approachable manner
If you think you are the one we are looking for, e-mail us your cover letter and resume to: info@sandownvet.com.au
---
Vet HQ Double Bay, Sydney's Eastern Suburbs, NSW (posted 25th January)

Vet HQ Double Bay, Sydney
Animal Attendant Required
An exciting opportunity exists for a full time animal attendant to join our busy practice.
We are looking for an enthusiastic and energetic person who will be able to keep up with our energetic team.
You must be able to work autonomously and as part of a team and have an outgoing personality.
This role involves assisting our hospital cleaning animal enclosures, maintaining the cleanliness of our hospital, walking dogs, cleaning cat boarding.
You must have or be studying Cert 2 in animal studies and have some animal handling skills.
Your skills and experience:

Intermediate computer skills

Exceptional customer service skills

Some animal handling skills would be an advantage

Enrolled or planning to enroll in certificate 2 animal studies.

Strong communication skills

Possess excellent organisational and time management skills.

Be a motivated and friendly team player

Solutions focused

Must be job fit
Key Responsibilities:

Walking dogs

Attending to our cattery

Answering phones

Maintaining cleanliness of the hospital.

Basic animal husbandry
Please contact Kate at Vet HQ via email at kate@vethq.com.au if you are interested in this opportunity.
---
The Austin Vet Specialists, Mile End, Inner Western Adelaide, SA (posted 23rd January) Animal Attendant
Animal attendant (Specialist Centre)
The Austin Vet Specialists is growing! Having opened in May 2022, we see an ever-growing and exciting caseload of mostly small animals with the occasional exotic and zoo animal (think lion, capybara, orangutan).
Therefore, we are looking for an Animal Attendant to join our team.
As an independent centre, we have the freedom and flexibility to do things our way (for example: we named our centre after our cat!). Full training and support of experienced staff will be provided so if you'd like to take the next step in your career within a caring and supportive team – get in touch!
How we work
You will rotate through the various departments (with full support), including wards, surgery, internal medicine and imaging, making sure we deliver exceptional patient care and outstanding client care to owners. Daily duties include caring and cleaning all animals, maintaining the overall hygiene of the practice, assisting nurses with tasks including pre and post-operative care, and delivering outstanding care to all patient and owners.

The ideal candidate will have the following skills and expertise:
Excellent interpersonal communication
Ability to work as part of a team
Outstanding personal presentation
Maintain a positive demeanour even under stress
Believe in growing professionally
Respect the value every person brings to the organisation, regardless of their role
Willingness to participate in rotating roster including night shifts
Possess initiative and a positive mindset
Being a nice person is more important to us than experience!
What's in it for you?
We will invest in your continuing education but need you to bring the motivation. In return, we will provide you with a challenging and satisfying career.
We will provide a happy workplace (including dealing with any negative workplace behaviour) to ensure you enjoy working with us. At The Austin, we take recruitment very seriously because we know it is important to get the right people.
Being a specialist centre, expect ambitious standards and awesomeness but also expect a lot of happiness and fulfillment from your job.
Oh...and bring your dog to work – we have a dedicated pooch lounge for our team!
The role is permanent and fulltime (38 hours over 4 days per week) with a rotating roster including night shifts. Financial loading and other incentives apply providing an attractive salary ($23-30/hr) which will grow with you as you develop your career. We believe in a work-life balance so there will be no weekends and no public holidays!
Please note that applications will close 19th February 2023 unless the position is filled prior to this date so submit your application promptly.
Application process
Please send your CV and cover letter to Xander Huizing at career@theaustin.vet. Please include a cover letter including your reason for applying for this position and what attracted you to The Austin. Please also include your future career goals and prior experience. All applications will be treated confidentially.
---
Animal Referral Hospital Essendon Fields, North-West Melbourne VIC (posted 13th January) Clinic Assistant

Clinic Assistant – Emergency & Critical Care
Animal Referral Hospital – Essendon, Victoria
Permanent Part-time Opportunities
Would you love working at a busy animal vet hospital?
Are you a superstar Clinic Assistant or Junior Vet Nurse looking for your next challenge in an Emergency & Specialist environment?
Do you have great animal handling skills and great people skills?
Can you think outside the box with problem solving, and enjoy a fast-paced challenging role?
If you have answered YES to the above then we would love to hear from you!
About Us
The Animal Referral Hospital (ARH) Essendon has a 24 hour per day, 7 days a week, dedicated emergency and critical care (ECC) service. The hospital is staffed with an outstanding team of emergency veterinarians and nurses. We aim to provide a responsive, comprehensive emergency and referral service to Victorian veterinarians, their clients and their pets. We provide high professional and clinical standards, which are tempered with genuine care and compassion.
About this Role
As a Clinic Assistant (CA), you will play a critical role in the wellbeing of hospitalised patients we care for. You will be there to provide comfort and the basic necessities, food and water, walks, a clean bed, etc. as well as to support our incredibly hardworking nurses and vets by assisting with running in-house blood work, setting up fluids and keeping the hospital sparkling clean and well stocked. Our CA's are also responsible for ensuring all Hospitalised patients are attended to and up-to-date with all scheduled Smart Flow procedures, patient walks and assisting nurses with animal restraint/procedures if required.
About You
Essential Selection Criteria
The successful applicant will need to be available for day and evening work, including some weekends, across our 24/7 operation. We strive for a work/life balance and work with all of our staff to build the best roster for them and the hospital.
Certificate II (or equivalent) in Animal Studies; or above
Experience in a veterinary clinic setting is highly desirable
Passion to deliver a high-level standard of animal and patient care
Thorough knowledge and experience of basic animal handling and behaviour (in particular dogs and cats)
Effective time management and organisational skills
Self-motivated and the ability to work well on your own or with a team
Thorough understanding of WHS as it relates to the role of clinic assistant working in a boarding facility or clinic environment
Committed and positive work ethic that aligns with the core values of ARH
Own transport
Ability to provide high quality patient care even in busy conditions
Strong attention to detail with ability to multi-task
Completed or willing to obtain Fear Free Pets certification
Positive attitude with a great sense of humour!
Any vet nursing students or junior vet nurses with clinical experience with a Clinic assistant background are encouraged to apply!
Our Offer
Job security and work life balance - permanent part-time position for those willing and able to work across a 24/7 roster
Above award wage
The opportunity to take on additional duties and assist the Clinic Assistant Team Manager in their absence
Career progression for the passionate and dedicated staff member
Opportunity for continued learning and access to courses within the hospital
An employer who focuses on the well-being of all staff, access to EAP program, team-building events
Discounts services
How to Contact Us
Send your updated resume and cover letter to: Aimee Elliott aimee.elliott@gxltd.com.au
We look forward to hearing from you!
---
Veterinary Referral Hospital, Dandenong, South-East Melbourne, VIC (posted 22nd December) Animal Attendant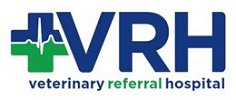 Animal Attendant – Full / Part Time Position
Dandenong, Victoria
Full / Part Time

Weekend and Shift Work penalties apply

Exciting opportunity to join a leading Veterinary Specialist and Emergency Hospital

Solid on-boarding training provided

Advancement opportunities

Free on-site parking available
About us:
The Veterinary Referral Hospital is Melbourne's largest multidisciplinary veterinary referral service. We provide comprehensive patient care across a range of specialty disciplines including Internal Medicine, Neurology, Oncology, Surgery, Diagnostic Imaging, Anaesthesia, Emergency and Critical Care. We practice the highest standards of care whilst remaining a friendly and relaxed clinic.
Our animal attendants are an essential part of the team and are critical to the wellbeing of the animals in our care. They work alongside our veterinarians and nurses to ensure animal and hospital hygiene standards are maintained and that the supplies required for patient care are on-hand. The animal attendant role is task-driven and requires diligent attention to detail to maintain the standards expected at a referral hospital.
Duties and responsibilities include but are not limited to:

Animal husbandry including walking of patients, providing environmental enrichment and nutritional support

Assisting veterinarians and nurses with treatment of patients

Maintaining a high standard of hospital hygiene

Restocking veterinary consumables

Some equipment maintenance
About You:
To be considered for this role you must have:

Cert II in Animal Studies or equivalent (further animal industry qualifications highly regarded)

At least one year in the companion animal industry (vet clinic and/or boarding facility)

An understanding of how the Animal Attendant role fits into the broader hospital environment

Ability to prioritise tasks without direction

Willingness to follow hospital policies and procedures

A high level of attention to detail

Own reliable transport
The Veterinary Referral Hospital is open 24 hours a day and 7 days per week, including public holidays – we never close! As such, there are a range of shifts available across the week.
To apply, please send your cover letter and current resume to: Aimee Elliott aimee.elliott@gxltd.com.au. Please include in your cover letter your availability to work (days of the week and hours).
---
Kookaburra Veterinary Employment reserves the right to edit or omit any advertisement at our discretion. We take no responsibility for the accuracy of any advertisement shown and will not be liable for any damages of any kind arising under any circumstances.