Tasmania, ACT and Northern Territory
Far NW Tasmania - Smithton - 9 vet mixed practice, two positions
N Tasmania- Burnie - 3 vet small animal practice
N Tasmania - Devonport - 7 vet small animal practice
N Tasmania - Devonport/Spreyton - 2 vet small animal practice
North-East Coast - St Helens - 2 vet mixed practice, predominantly small animal
Launceston - Mowbray - 3-4 vet small animal practice, full or part time
Launceston - 11 vet small animal practice, full or part time
Launceston - 11 vet small animal practice, full time with surgical bias
Hobart/Kingston - 5 vet small animal practice, full or part time
Hobart N - Montrose - 7.5 vet mixed vet practice, full or part time
Hobart NW - West Moonah - 2 vet small animal practice, full or part time
Hobart NW - Lenah Valley - 8 vet small animal/welfare practice, full or part time
South Hobart - Huonville - 2 vet mixed practice, full time


ACT
Northern Canberra - Gungahlin - 3 vet, small animal/emergency practice, casual or part time
Northern Canberra - Lyneham - 10 vet small animal practice
Northern Canberra - Lyneham - 2 vet equine hospital
Canberra NW - Holt - 10 vet small animal practice, full or part time
Canberra - Animal Referral Hospital - ECC
Canberra - 7 vet small animal practice, full or part time
Canberra - Weston Creek - 4 FTE vet small animal/welfare practice, full or part time, casual
Canberra - Fadden - 11 vet small animal practice, full time
Canberra - Tuggeranong - multivet small animal group
Canberra - Calwell - 3 vet small animal group practice


---
NORTHERN TERRITORY
HUMPTY DOO, SE OF DARWIN - FULL OR PART TIME SMALL ANIMAL, EXPERIENCED OR NEW GRAD
Humpty Doo Veterinary Hospital is looking for a veterinarian to join our team. Would prefer an experienced vet, would consider part time, overseas graduate or new grad, (support provided).
Humpty Doo Vets is a 2 vet companion animal clinic in the rural area 15 minutes south of the Darwin suburbs in the Northern Territory. Humpty doo is a relatively new clinic, recently renovated - providing a spacious and pleasant working environment. We focus quality care for pets, building excellent ongoing relationships with our clients and a good team working environment.
You will have the opportunity to work up and treat an interesting range of cases both medical and surgical. Our facilities include a separate surgery, isolation, cat and dog wards, in clinic pathology, IM3 dental equipment, customer logic software, DR x ray system plus ultrasound. Darwin has access to a specialist surgeon and visiting Dermatologist and Ophthalmologist if needed.
Please click here to see photos!

Salary is above award, negotiable based on experience. After hours is negotiable. Assistance with relocation and temporary accommodation available.
Humpty Doo is 38km south east of Darwin. See these links for more information on Darwin and surrounds.
http://www.litchfield.nt.gov.au/
https://nt.gov.au/leisure/parks-reserves/find-a-park-to-visit/litchfield-national-park#.Vsb5FPl96Uk
For more information or to apply, please contact Marie Montgomery-Quin on 08 8988 3340 or email humptydoovet@hotmail.com
Visit: humptydoovet.com.au and

Back to top
---
YARRAWONGA, DARWIN - FULL OR PART TIME SMALL ANIMAL/EXOTICS/WILDLIFE, SPONSORSHIP OFFERED

Are you passionate about being a vet, do you want to see more than just cats and dogs?
The Ark Animal Hospital is an established and expanding six vet practice in Darwin, Northern Territory, the fasted expanding region in Australia.

We are a Small Animal Clinic, but also main provider of veterinary care for exotics and birds.

We treat over 2000 native animals each year, we run a charity called Wildlife Rescue Darwin / Ark Aid Inc

We are the main provider of Dog Health Programs in aboriginal communities and works with AMRRIC (Animal Management in Rural and Remote Communities).

We work with several charities, and have government contracts for the Territory Wildlife Park and Animal Welfare.
Why join The Ark?

Purpose built well equipped hospital with Customer Logic software, In-clinic laboratory including Idexx Vet test, Lasercyte and Vetlyte equipment, Surgivet, Pulse oximeter, ultrasound and a digital
developer with xray machine.

Opportunity to treat wildlife. The Ark is the only vet clinic in the NT with a special wildlife treatment facilities and main provider for all wildlife emergencies and intensive care patients in and a
round Darwin this includes all wildlife from doves, eagles, possums, wallabies, bats, snakes to sea turtles.

NT's leading vet hospital for exotic and unusual pets. We also have very knowledgeable vets and vet nurses and some are even trained and certified snake handlers.

Make a difference in indigenous communities. The Ark offers you the opportunity to go on bush trips and work with AMRRIC with their remote animal health programs.
Our clinic is not the average veterinary clinic, we do care for our community, offer free wildlife service, free cat desexing and more, so if you are a vet by passion, you will find your "family" here.
Please click here to see photos!

Our ideal candidate will possess the following:

Minimum 2 years' practicing experience

Knowledge and understanding of veterinary practice operations

Enthusiasm for ongoing learning and excellent communication skills

Enjoy the varied work and wants to make a difference in the lives of our patients

Knowledge in working with exotics and/or wildlife

Interest in community work is optional but we are happy to provide training and support to the successful candidate.
We offer

To be part of a "Big Family" – great vets, nurses and support staff

Salary is above award
We offer relocation allowance, paid study leave and other inhouse incentives.

After hours is shared roster and separately rewarded - up to 50% of professional fee

Further education, particular interest and professional development is supported (financially) and encouraged.

Our vets work four days a week Monday-Saturday

We are flexible if you prefer part time work.

The Ark Animal Hospital is an approved sponsor for oversea vets and we are happy to sponsor you on a 457/482 employer sponsored longer term visa. Overseas vets who are registerable in Australia are welcome to apply.
If this role is the right one for you please send your application, including a cover letter and resume, outlining your suitability to:
manager@thearkvet.com
Visit: www.thearkvet.com or

Back to top
---
ALICE SPRINGS, THE RED CENTRE - FULL TIME MIXED

Experienced or New Graduate Mixed Practice Veterinarian required for a young, energetic and rapidly growing practice in one of the most vibrant townships in Australia – Alice Springs.
Are you "worth" well over $100k/annum but currently settling for less?

Are you having to sacrifice work-life balance to pay the bills?

Would 15 weeks per year leave on top of a real salary make life more fun?

Do you want to practice in a new, purpose built, well equipped practice?

Do you want to be proud of working in a well run business, we are the Telstra Business Awards Small Business winner 2017?

Do you also want to do the fun stuff- camping out bush, routine visits to places like Kings Canyon and Ayres Rock, kangaroos (we provide services to the Kangaroo Sanctuary of Kangaroo Dundee fame), wombats, reptiles, birds, emus and camels can be your patients.
Northern Territory Veterinary Services' Alice Veterinary Centre is rapidly growing and we are seeking a fourth veterinarian to join our friendly team. Ideally you will have mixed practice experience or at least be competent with small animals and basic ambulatory pleasure horse practice and we'll show you the rest.
The Practice: The practice is brand new and purpose built, fully air conditioned and includes a dedicated surgical theatre, large prep/treatment room and separate dog and cat wards. Equipment includes digital x-ray, 2 ultrasounds, endoscopes, in house Idexx lab machines, fluid pumps, pulse ox, ECG and BP monitors, digital dental xray, iM3 dental machine, orthopaedic equipment, fully computerized with Rx works and 3 vehicles equipped for large animal ambulatory practice and remote community work. The clinic is rapidly expanding with the majority of the work being small animal and equine. We work also with the local wildlife centres and parks, treating a variety of native wildlife. We do a small amount of cattle station work, and this area can be focused on and grown if desired.
Please click here to see photos!

Remote Indigenous Community Practice: In Alice Springs, we also operate Aboriginal Community Veterinary Services, providing services to remote indigenous communities throughout the whole NT. Community trips will be fully mentored and then accompanied with a nurse. Visits last for 1 to 14 days, averaging 5 days in duration and often travelling to spectacular and otherwise inaccessible areas including Uluru and the MacDonnell Ranges. Our remote work offers unique veterinary experiences in remote areas not normally seen by the general public. It is a great way to enhance animal welfare in remote communities.
The Position: We are seeking an experienced small animal or mixed animal veterinarian to help expand the practice which has grown rapidly, however, new graduates are also welcome to apply. Applicants can be predominantly small animal or equine focused, but an interest and/or willingness to participate in mixed animal practice will be considered highly. Small animal work which is a large percentage of the practice includes routine small animal medicine and surgery with advanced surgical options if desired, and a small component of birds, natives and exotics. Equine work is routine ambulatory practice for pleasure and station horses and local racetrack attendance. Willingness to travel to remote Aboriginal Communities and overseas to take part in dog and cat health and control programs is also encouraged.
Continuing Education: At NTVS, we encourage further education and offer at least 1 week of continuing education per year to our veterinary staff. We will send staff to courses and conferences to help further their skills and knowledge in a variety of different areas. Special interests are encouraged and we strongly follow best practice and evidence based medicine.
The Town: Alice Springs is a bustling town and far from being in the middle of nowhere. It has an extremely well serviced airport to all major capital cities, loads of shops, café's, restaurants, schools, sports and cultural activities. Just a 2 hour flight to Darwin and most places. It is surrounded by many national parks some of them internationally renown including Uluru (Ayers Rock), Kata Tjuta (The Olgas), Kings Canyon, Palm Valley and the Larrapinta Trail. Its magnificent landscapes lend themselves to an active outdoors lifestyle. Major festivals and events include the Finke Desert Race, Masters Games, Henley-on-Todd Regatta, Camel Cup, and Alice Desert Festival to name a few.
Salary: We are offering a generous salary package of up to $150k (commensurate with experience) + profit sharing and partnership prospects if desired. Total annual leave and days off of up to 15 weeks per year (4 weeks annual leave, 1+ week study leave and accumulated RDO's) leaves plenty of time for exploring the area, visits interstate or overseas holidays. Salary sacrifice options are also available for rent and other items which can help maximise your after tax income.
Contact Sam McMahon or Alex Burleigh at info@ntvet.com.au or 08 8972 3599 for more information.
Check out our website www.ntvet.com.au or facebook

Back to top
---
HOWARD SPRINGS, SOUTH-EAST DARWIN - FULL TIME SMALL ANIMAL

WANTED: A SENSATIONAL SMALLIE VET WHO IS LOOKING FOR ADVENTURE!
We are looking for a sensational small animal Vet to join our team…
It's a unique opportunity because you will get to enjoy working with a well established and equipped Vet clinic in the tropical Northern Territory…!
Please click here to see photos!

Darwin has is all, great fishing, amazing markets, fantastic hiking trails, excellent bicycle tracks and just about every outdoor sport you can think of. Granted our reptiles are big and you probably wouldn't want to swim with them, but there are some great falls and water ways that they just can't climb to.
The sensational smallie Vet we select will:

Be well rewarded for the hours they put in (we appreciate our team and know that being a Vet can sometimes be a pressure cooker!);

Never be bothered in the middle of the night for after hours calls or emergencies (work life balance is very important to us!);

Be encouraged to learn and grow themselves in the areas they love (we invest heavily in ourselves so we be and do better for our clients and their pets).
You will be a perfect fit for us if you are…

Someone who is self-motivated, confident and who can work both independently and as part of a small team;

Someone who can communicate well and is dedicated to delivering excellence in service;

Someone who likes to continually improve themselves;

Someone who doesn't take life too serious and can have fun!
If you are that 'sensational smallie Vet' we are looking for then please send your resume and cover letter to: Attention Dr laurelle; vetbates@girraweenvet.com.au
Be sure to let us know why you are the person we NEED in our team…!
For more information, see girraweenvet.com.au and

Back to top
---
TASMANIA
MONTROSE, NORTH OF HOBART - FULL OR PART TIME MIXED PRACTISE MAJORITY SMALL ANIMAL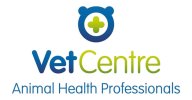 Full-time OR Part-time Veterinarian,
Hobart, Tasmania
Tasmania has widely been considered a remote island, it's huge cliffs mark the last frontier before Antarctica, and ancient forests wriggle with mysterious creatures, not seen on the mainland. But Tasmania is much more than just an island with rugged mountains with world heritage listed wilderness and shimmering water. From wine, beer and food festivals to hot-ticket arts and music events, Tasmania packs can pack a lot of things into your social calendar.

Hobart as its capital is a beautiful city combining distinguished old buildings with a vibrant culture, offering the convenience of city living without the traffic and noise hassles of other capital cities.

About Hobart:

Hobart is Australia's second-oldest city, Hobart sits at the foothills of Mt Wellington and on the Derwent River.
The town's rich cache of colonial architecture and natural charms are complemented by innovative festivals, eclectic markets and world-class food and drink experiences.
Hobart has a stress-free way of life, cool climate and close access to world heritage wilderness parks and reserves.
Not far past the outskirts of town are some great beaches, alpine areas and historic villages.
MONA, Hobart's dizzyingly good Museum of Old and New Art, which has vehemently stamped Tasmania onto the global cultural map.
With a mild climate, you will experience 4 distinct seasons. Enjoy mild summers with max temperatures in the mid-30s.
Hobart has some of the best schools in Australia. The University of Tasmania is the fourth oldest University in Australia and is ranked in the top 2% of universities worldwide.
Our Veterinary Clinic:
Our 7.5 vet practice is situated in Greater Hobart.
Our caseload of 90-95% small animal, with the large animal component being a true mix of species - all types of ruminants and a growing equine component (with the odd pig thrown in), as well as native wildlife.
We have a proud history of supporting our clients and their pets in the Hobart region since 1978, during that time we have grown, remodelled our Montrose Animal hospital and rebuilt our New Norfolk Veterinary clinic.
Our purpose-built centres ensure we can provide quality care to our patients, we offer well equipped consulting rooms, surgical suites and rehabilitation facilities.
We have invested heavily to ensure our vets have the best equipment to run diagnostic work ups for our patients. Our equipment includes in house blood analysers and microscopy and a range of imaging technology - radiography, ultrasound and endoscopy.
Plenty of parking for clients.
Across we 2 centres we have 25 staff, including veterinarians, veterinary nurses and receptionists.
The two clinics are open 7 days and 5 days a week respectively.
Your new role:
You will be a 1+ year PQE veterinarian who is looking for the opportunity to develop your GP skills and enjoy doing thorough diagnostic work ups and surgical cases. Confident recent graduates welcome to apply!
Work with a team of Vets who bring strong skills in medicine and soft tissue surgery.
Work in a family/lifestyle friendly work environment.
A clinic where your drive and hard work ethic is appreciated.
An above award salary that is reflective of your skills and willingness to learn.
Attractive benefits and salary packaging, including CPD allowance, in house mental health and general well-being workshops (to name a few) and an Employee Assistance Program
VISA, relocation support and allowances provided to successful non-local and Overseas Veterinarians.
What are you waiting for?

If we have ticked off your checklist for a new position then we would love to share our great clinic, and the great amenities and services, not to mention some of the most beautiful beaches our region has to offer.

For further information, apply online or contact Elizabeth on 0434 117 689 or elizabeth.moss@vetpartners.com.au

Back to top
---
HOBART/KINGSTON - FULL OR PART TIME SMALL ANIMAL
New Position

Experienced Vet – Hobart

Hobart Animal Hospital and Channel Highway Animal Hospital are dedicated to the prevention and treatment of disease using the mot up to date veterinary medical knowledge. We are locally owned, professional, dedicated, close-knit and a co-operative team of twenty, caring for our patients and their families with empathy, compassion and respect.

We love what we do and how have the opportunity to welcome an additional experienced vet to the current team of five.

Some benefits include:
Modern equipment, continual improvement and forward looking veterinary practices

Continuing education opportunities

No after hours, on call or Sunday rosters; Saturdays 9-2

Discounted animal care for your own pets

Onsite parking

Salary negotiable and depending on experience

Hours negotiable, and ideally 4 days with rostered Saturdays

Short term accommodation available for relocation
Expressions of interest in part-time hours are also welcome.

You will already know that Hobart is a fabulous place to live. If you are ready for change, a healthy work life mix and positive workplace culture, we welcome you to get in touch.
Please click here to see photos!

Hobart Animal Hospital Channel Highway Animal Hospital
198 Murray Street 170 Channel Highway
HOBART TAS 7000 KINGSTON TAS 7050
03 62369787 03 62297939

Back to top
---
LAUNCESTON, NORTHERN TASMANIA - FULL OR PART TIME SMALL ANIMAL

The Animal Medical Centre is looking for a veterinarian to join our team of 11 full and part time vets in our very busy practice. We are probably the largest companion animal practice in Tasmania, and are proud of the reputation we have throughout the state.
We have great clients who love their animals and in many cases are prepared to do whatever it takes to get their pets back to health.
Our reputation and care for our patients has resulted in our practice growing at a steady rate each year, and we are constantly on the lookout for great people to join our practice. PLEASE READ OUR OTHER ADVERTISEMENT IN KOOKABURRA WHICH LISTS OUR FACILITIES, EQUIPMENT AND THE WONDERFUL TOWN OF LAUNCESTON.
Although our other advertisement is for an experienced surgeon, we are also looking for a general practitioner who has great people skills and is keen to improve their medical and surgical skills. As you will be working with a team of very experienced vets you will have a lot of support and encouragement for you to try new things. This position would be ideal for a vet who has been in practice for 2 to 3 years. We are looking for a full time vet but are happy to consider part time vets as well. A full time vet will work around 32-38 hours a week and have a salary based on experience, but very likely to be higher than what you are earning now.
Find out more about us on animalmedicaltas.com.au and Facebook
If you are looking for an exciting new stage in your career, please send a cover letter and CV to admin@animalmedicaltas.com.au

Back to top
---
DEVONPORT & SPREYTON, NORTHERN TASMANIA - FULL TIME SMALL ANIMAL

National Veterinary Care (NVC) a group of 95 clinics located across Australia and New Zealand. What makes us different?
National Veterinary Care believes that if we put our people first, the results will follow. We achieve this through having a highly qualified Veterinary Surgeon as our General Manager – Vet Services, who keeps our clinical standards at the forefront of business decisions. We achieve it through our Veterinary Training Centres – industry firsts where we offer practical CPD in everything from behaviour through to orthopaedic surgery – so that you have the skills and confidence to care for every pet who comes through your clinic doors. Click here to see more! https://nvcltd.com.au/Veterinary-Training-Centre/
An exciting opportunity has arisen for a full- time Graduate Veterinarian to join our busy teams in Tasmania, working across two clinics located in Quoiba and Devonport.
Spreyton Veterinary Services is a small mixed veterinary practice, located only 7km south of beautiful Devonport. This clinic provides on-the-spot assistance for nearly all pet health and medical needs, with fully equipped examination rooms, diagnostic machines and pharmaceutical stores.
North West Animal Hospital aims to provide a comprehensive, professional and compassionate veterinary service. Their animal health team offers education, advice and care to all pet parents to ensure their pets have the longest, happiest and healthiest lives possible.
In this dynamic role, you will be provided with an opportunity to advance your skills and knowledge in busy and energetic environments. We treat cats, dogs, rabbits, guinea pigs, rats, mice, birds and more. We offer assorted services, such as dentals, dental x-rays, x-rays, in house bloods (BioChem & Haematology), general surgery, ultrasound, endoscope, trans cervical insemination, grooming, DIY coin dog wash and cat boarding.
Our clinics are general practices with no permanent nearby specialists or emergency clinics, so we cover a bit of everything! From routine vaccinations, desexings, unwell seniors and lumps and bumps to emergencies from HBC, snake bite, GDV & caesareans.

What we can offer you:
Access to practical training programs through our purpose-built Veterinary Training Centres
Support of a Graduate Program and access to Senior Veterinarians to learn from
Continuing education allowance and study leave for annum
Access to one of the strongest networks of veterinary professionals
Endless opportunities with the possibility of working across any one of our NVC clinics in Australia and New Zealand.
The successful candidate will have a commitment and passion for quality practice, client care, and preventative care, and will demonstrate effective communication skills in a collaborative team. With a desire to provide exemplary customer service and exceptional client relationship building skills, you will have a willingness to roll up your sleeves and get involved, with both energy and drive.
Eligibility for veterinary registration in Tasmania and unrestricted working rights are essential.
To learn more about our clinic please visit www.spreytonvetservices.com.au and http://northwestanimalhospital.com.au/
What is it like to work for NVC?
Let our staff tell you themselves!
'Since coming to work for NVC, my whole outlook on my job, career and ultimately my life has substantially improved. I love that the ethos at NVC is to invest in people, treat them well and show them that they are valued. I have certainly felt that.' – Louise Parry, Lead Veterinarian, Everton Park Veterinary Surgery
'Yesterday afternoon we did a stitch up or a dog's ear. The case was referred to us by another vet group who had vets available but refused to see the case. I believe this would never happen at NVC because of the great culture that our CEO has worked hard to infuse through NVC and which I hope we never lose'. – Peter Elliott, Lead Veterinarian, Vetcall Ashmore

Watch our video to find out more https://nvcltd.com.au/careers/
Sounds great! How do I apply?
If you are a new Graduate seeking a supportive environment to grow your skills, do not delay – contact us today via Shanda Woods, Recruitment Coordinator, on 0407 300 263 or Apply Now.
This position offers a base salary of $52,000 (pro rata for part-time), dependant on the suitable applicant's skills and experience. Whilst NVC seeks to source applicants who meet the above criteria and skill set, alternative applicant's may still be considered. In these cases, the base salary is subject to change to suit.

Back to top
---
WEST MOONAH, HOBART - FULL OR PART TIME SMALL ANIMAL
Are you looking to work for a small animal veterinary clinic that places a high importance on having fun at work and ensuring you have a healthy work/life balance?
Looking for a clinic that has no after hours?
The team at Springfield Veterinary Clinic, located under 10km from the heart of Hobart is looking to welcome a new member to the team – full time or part time we have the flexibility to make this opportunity work for you.
Springfield Veterinary Clinic is a small animal clinic, that has operated in the area for more than 40 years and has a large client base, a mixed and varied case load and clients that appreciate what we do.
Since changing ownership in 2012 the clinic has been updated with all the tools you would expect for a small animal clinic.
Please click here to see photos!

We are set up to support new/recent graduates to gain confidence and experience through to experienced veterinarians by encouraging them to follow their passions.  We achieve this through regular visiting specialist surgeons and ultra-sonographers.
We are the kind of place where you are important, and your career can become fulfilling as it will be tailored to you and not a generic approach.
We are looking for a friendly person that has passion, wants to provide the patient and client with the best care and wants to be part of a progressive team. We offer above award remuneration and flexible working hours and did we mention no after hours at all!
Hobart offers a great lifestyle and with its captivating history, beautiful waterways, national parks and gourmet food experiences, the city has something for everyone.
Please contact Springfield Veterinary Centre on 03 6272 9090 and ask for Jason to enquire or apply for this exciting opportunity. Or you can send us an email on s.vet.c@bigpond.net.au.
See our website https://www.springfieldvet.com.au/

Back to top
---
BURNIE - SMALL ANIMAL PRACTICE - GRADUATE VACANCY
An exciting opportunity exists for a Graduate Veterinarian to join the team at a busy and energetic small animal practice, Burnie Veterinary Centre, in Northern Tasmania.
At Burnie Veterinary Centre, we aim to provide a comprehensive, professional and compassionate veterinary service. We recognise the significance of pets and the place they hold in our families. Our Veterinarians are highly skilled and we treat all types of pets and supply appropriate medicines to help sick pets get back to full health sooner.
As part of a committed team of 3 vets, 5 nurses and the support of our 3 other Northern Tasmanian clinics, you will have access to our custom-built facility, including well-equipped Digital Xray, Diagnostic Ultrasound, separate sterile surgery, including a full orthopaedic kit, full dental suite, IV pumps, pulse oximetry and ECG. The clinic is also fully computerized and runs Ezivet software.
With support and mentorship from experienced Vets available, we can offer the following benefits:
a generous remuneration package commensurate with experience and skill-set
relocation assistance if required
annual study allowance and study leave,
access to a network of experienced vets as well regular development opportunities for you and your team through our Training Centres of Excellence.
opportunity to tap into our Australian and New Zealand network of clinics.
What we are looking for:
BVSc or equivalent, and eligibility to gain registration to practice in Tasmania.
a proactive and accountable attitude, with team spirit
a commitment to provide exceptional patient care
exceptional communication and client relationship building skills
For further information about our clinic, please visit burnievetcentre.com.au
Our clinic is part National Veterinary Care (NVC), a group of 65 clinics located across Australia and New Zealand. What makes us different?
National Veterinary Care believes that if we put our people first, the results will follow. We achieve this through having a highly qualified Veterinary Surgeon as our General Manager, who keeps our clinical standards at the forefront of business decisions. We achieve it through our Veterinary Training Centre – industry firsts where we offer practical CPD in everything from behaviour through to orthopaedic surgery – so that you have the skills and confidence to care for every pet who comes through your clinic doors. Click here to see more!
We empower our Lead Vets to run their clinics the way they see fit, providing admin support where needed. We don't re-brand our clinics. We empower our Graduates to achieve their goals through mentoring, internships and hands on workshops. We empower our Nurses to support their teams through upskilling and team consulting. Our scale allows us to ensure our clinics are well equipped and maintained, but we still want each individual clinic to have their own personality in their communities. Our Wellness Program allows you to teach your clients about preventative healthcare and build lasting relationships.
This is a fantastic opportunity to join a warm and welcoming practice with a committed team and a dedicated community of clients. To register your interest, please contact Shanda Woods, Recruitment Consultant, via swoods@nvcltd.com.au  or 0407 300 263.
This position offers a negotiable base salary range of $50,000 - $90,000 (pro rata for part-time), dependant on the suitable applicant's skills and experience. Whilst NVC seeks to source applicants who meet the above criteria and skill set, alternative applicant's may still be considered. In these cases, the base salary is subject to change to suit.

Back to top
---
LENAH VALLEY, NORTH-WEST HOBART - FULL OR PART TIME SMALL ANIMAL/WELFARE New Position

FULL-TIME or PART-TIME
The Hobart Community Veterinary Hospital is a not-for-profit facility / organisation seeking a small animal veterinarian to join our fun team. We provide the usual array of veterinary services to the general public with the particular aims of eliminating unwarranted euthanasia and encouraging desexing and responsible ownership of all pets. We provide payment plans and charitable discounts to those in need which helps animals and reduces the stress of those financial conversations with owners.
You will work with an experienced, supportive and good-humoured group of other vets and support staff. Our skilled nurses will always be one step ahead of you in providing excellent care to all of your patients! Our receptionists are well-trained in having financial discussions with owners and working out a plan that achieves the best outcome for their pet. Our team are highly dedicated to our great customer service, our service to the community and we all contribute to having a happy work environment. We have a large daily surgery workload and having 2-4 surgeons rostered on per day reduces the stress and increases the fun we have in surgery. We're busy and efficient but we enjoy ourselves as we go.
Please click here to see photos!

Our hospital is situated in the quiet, affluent suburb of Lenah Valley, just 10 minutes' drive from the city centre. We are surrounded by tree-covered hills with views of Mt Wellington. We are open Monday to Saturday. We are not open to the public on Sundays or public holidays and we refer all our after-hours work to a nearby emergency clinic which affords us an excellent work-life balance.
If you're hard-working, have excellent communication skills and a good sense of humour you're encouraged to apply for this opportunity. Full or part time candidates will be considered.
If this sounds like the role for you, we would love to hear from you.
Please send Resumes and cover letter to hr@awlqld.com.au
For more information, see www.hobartcommunityvetclinic.com.au and

Back to top
---
ST HELENS, NORTH-EAST COAST - FULL TIME MIXED, PREDOMINANTLY SMALL ANIMAL

NORTH EAST COAST - 95% SMALL ANIMALS

Mixed practice opportunity - St Helens, Tasmania.
A well set-up, two vet practice, services the rural and coastal community of St Helens and is now seeking to replace a departing full-time veterinarian.

The practice provides a high standard of veterinary care and service to our clients. Over 95% of our workload is small animals with a number of dairy farms, beef farms and horses as an opportunity to escape the office and smell the roses. Wildlife is frequently treated by this practice and opportunities exist to acquire skills here.
Please click here to see photos!

Salary and conditions is above the award and hours can be arranged to suit. After-hours to be shared. In the past the principal has worked the bulk of the after hours but this is negotiable. The position would suit anyone who desires to live and work in a small community without the pressures of being too busy to offer quality service. Tremendous opportunities exist for growth and expansion of the Clinic, as well as the region.

St Helens is a thriving town on the northern end of Tasmania's East Coast. This region is renowned in Tasmania as the Suncoast being consistently warmer than other regions of the state, but it still gets cold. Sun and surf are on the doorstep with ample water sports available including scuba, sailing and game fishing. Bushwalking and Mountain Bike riding are well served in this area.
Contact: Jeff Parsons,

East Coast Veterinary Clinic
67 Quail Street
St Helens, Tasmania. 7216
Ph: (03) 6376 1577
E-mail: dparsons@intas.net.au

Back to top
---
DEVONPORT, NORTH COAST - FULL TIME SMALL ANIMAL
We are currently looking for a full time small animal veterinarian to join our fantastic team of 2 full time vets, 5 part time vets and 10 experienced and very supportive vet nurses and reception staff. Most of our nurses have been with us in excess of 5 years.
Since moving to our purpose built facility in Jan 2012 the practice has grown busier and more diverse.
The practice offers in-house pathology, digital radiography, ultrasonography, behavioural, chiropractic, acupuncture consults, soft tissue and orthopaedic surgery.
Please click here to see photos!

We have limited access to specialists/referral centres in Tasmania, this means it's a fantastic opportunity for a new or recent graduate to develop their skills in both surgery and medicine, with the support of an experienced team of vets.
The practice is located in Devonport on the Northwest Coast of Tasmania. Devonport has its own airport and the ferry from Melbourne docks here, so access to mainland Australia is easy. We are surrounded by the sea to the north and beautiful mountains and scenery to the south. If you are into outdoor activities such as bushwalking, diving or golfing this is the place to be.
The position involves an average 38hrs per week which includes a Wednesday off a fortnight, one night on call per week and 1 weekend in 4 on call. It also includes 4 weeks annual leave and 1 week study leave. This should leave plenty of time to enjoy these activities. We encourage a good work/life balance.
The ideal candidate will:
Follow our core values of respect, integrity, empathy, commitment and progression
Enjoy ongoing education
Have good interpersonal skills
Have a good sense of humour
Work as part of a team
Submit your CV and list 3 referees by email to
Lorraine@forbesstvet.net.au

Back to top
---
MOWBRAY, LAUNCESTON - FULL OR PART TIME SMALL ANIMAL

Full Time or Part Time
Mowbray Veterinary Clinic is a 100% small animal practice where we aim to help animals, educate and meet our client's expectations, develop our staff in veterinary knowledge, leadership opportunities and team work skills. We want to encourage our new team member within the clinic and help them grow in confidence and skills. We are supportive in Continuing Education. If you have a special interest in a particular area - let us know! Growth is continuous and life-long and we want to be part of your journey.
Tasmania is a beautiful state which offers affordable living and housing, short travel times to and from work (everything is 10minutes away), amazing hiking opportunities, mountain biking, fishing and surfing, delicious food, wineries and whisky distilleries, music and sporting events. NBN fibre to the home is everywhere and Launceston is one of Australia's very few Gigabit cities! Launceston is a 50minute direct flight from Melbourne, 2hours from Sydney and 3hours from Brisbane.
In house we have a VetScan machine, centrifuge, dental equipment, ultrasound, digital x-ray, basic orthopaedic surgery (including cruciate and patella), extensive soft tissue surgery equipment, chemotherapy, and also have access to external MRI and CT. We have a 5 year plan of increasing our clinic diagnostic equipment in line with our skills. In Tasmania there are few veterinary specialists, thus we get the opportunity to work up and treat most cases ourselves. Most general practice vets in Tasmania develop far more skills than many vets working in capital city general practices.
Please click here to see photos!

Pay is well above award and based on experience:-
New Graduate Salary $60-70K (pro rata) + super + After Hours Earnings (100% of call out fee and any surgery fees)

Experienced Vet $80-120K (pro rata) + super + After Hours Earnings (100% of call out fee and any surgery fees)
Opt for better a better lifestyle, an engaging and rewarding workplace and the opportunity to live in the most beautiful state in Australia!
Contact us now - srichter@mowbrayvet.com.au or 9 Pleasant Street, Mowbray, TAS, 7248!
For more information, visit mowbrayvet.com.au or

Back to top
---
HUONVILLE, SOUTH HOBART - FULL TIME MIXED

Southern Tasmanian Veterinary Hospital
Fantastic Opportunity in the Valley of Love
Full Time Veterinary Position

Are you a qualified veterinarian looking to work in a friendly clinic where you can develop your skills on a varied case load?

Do you have the desire to deliver high quality veterinary care and the ability to work with a degree of autonomy while still being supported by a team?

Our growing company is seeking to hire a vet who will be responsible for heading up our fantastic Huonville practice.  If you are passionate about developing a wonderful connection between owners and their pets and dedicated to providing great customer service, you are the vet for us.

The Huon Valley is wrapped in scenery and close to some of Tasmania's most amazing natural experiences. The central town of Huonville is growing fast and quickly becoming a hub for life-style commuters, hobby farms, bespoke food producers and much more. If you want land, views, community spirit in just an easy 40 min drive from Hobart CBD then this is the change you have been looking for!

We will offer you:
a relaxed, but passionate work environment
exposure to a wide range of interesting & complex cases
a supportive environment for you to widen your knowledge and improve your skills
A base salary of $100k + Performance Bonus
4 weeks paid annual leave
1 week paid Continuing Education leave per annum
Annual education allowance
4 day week plus Saturday roster
Employee Assistance Program
Relocation contribution provided to successful non-local and Overseas Veterinarians.
We are mainly a small animal practice that is dedicated to looking after all kinds of pets from cats to pigs and lamas and everything in between. With the latest surgical equipment and a monitored recovery area; we have the qualifications, experience and compassion to handle a wide range of surgical treatments.
Please click here to see photos!

Southern Tasmanian Veterinary Hospital is a genuinely unique environment and one that encourages quality and excellence in all that we do. Harmony is equally important, as is ensuring a great working atmosphere. It is time for you to make the next step in your career and join us!

Please email in the first instance to: m.legro@vetbiz.com.au

Or call Mary-Anne on 0408 188 223 for a confidential chat.
See stvh.com.au and

Back to top
---
LAUNCESTON, NORTH TASMANIA - FULL TIME SMALL ANIMAL - SURGICAL INTEREST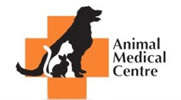 FULL TIME VET WITH SURGICAL BIAS, GREAT LOCATION, FANTASTIC PRACTICE AND A GREAT SALARY!
Do you:
Want to massively improve your quality of life?
Want to live in a town with great Victorian and Federation homes which you can actually afford to buy?  
Want to live in an area surrounded by vineyards producing quality wine?
Want to drive to gorgeous beaches less than an hour away or the snow in winter?
Like bushwalking or mountain biking?  You already know that our region of Tasmania is a spoilt with world class trails.
Like fine food and wine?  We can't wait to take you to our restaurants that showcase the superb local food and wine.
If you have said yes then you definitely need to keep reading.  We're talking about Launceston, the largest town in the north of Tasmania.  More and more people are coming from the "mainland" to live in Launceston because of its relaxed, family friendly lifestyle.  Launceston has a vibrant art and café scene and is base to many of the sights and activities of the north of the island.  And if you need your big city fix - Melbourne is only a 45 minute flight away.
What about where you will be working?
The Animal Medical Centre in Launceston is probably the largest companion animal practice in Tasmania.  We currently employ 12 vets and more than 20 support staff.
We pride ourselves in providing exceptional care to clients in Launceston, surrounding regions and we are the referral centre for the north of the state for complicated surgical or medical cases
Our purpose built hospital includes digital radiography, dental radiography, ultrasound, rigid and flexible endoscopy, digital tonometer, in house Idexx Procyte and Catalyst, Smartflow and access to off-site MRI and CT
Our practice has 2 separate buildings hosting a dog clinic and a cat clinic.
We have 3 sterile theatres
We are a very well run practice and have great clients and a great team of vets and nurses
Click here to see photos!

We are looking for an experienced veterinary surgeon who is competent in orthopaedic and soft tissue surgery.  Great communication skills and working in a team environment are essential.
Our vets are paid a very attractive salary:
We remunerate using a base salary and a performance based salary
An experienced full time vet competent in orthopaedic surgery should expect a salary around $120-160K, potentially more.
You will work a 32-38 hour week on average, one week day off per week, 20 days annual leave (equating to 5 weeks) and generous CPD allowance
Partnership opportunity for the right candidate
Check us out at animalmedicaltas.com.au and
If you think this may be your dream life send your cover letter and CV to admin@animalmedicaltas.com.au

Back to top
---
SMITHTON, FAR NORTH-WEST COAST - FULL TIME MIXED

Job Name:          Smithton vet Service
Position:             Mixed Practice Veterinarian
Company:           Smithton Veterinary Service
Brief Description: Experienced mixed/cattle veterinarian to join our long established and expanding dairy mixed practice in north-west Tasmania, Australia.
Whilst experienced vets are preferred, recent graduates with dairy cattle skills and exceptional new graduates with a dairy focus are welcome to apply.
Smithton Veterinary Service is a predominantly dairy cattle practice but with a good mix of beef and small animals, horses and a taste of wildlife, birds and exotics.
The dairy work includes normal farm visits and emergency work, herd health programs, bull fertility testing, consultancy work (mastitis, reproduction and nutrition), lameness as well as manual and ultrasound pregnancy testing.
We have some great toys to make our lives easier e.g. two mobile tipper crushes, five portable ultrasounds, bull fertility testing equipment and an in-house blood analyser for large and small animals. We have all the usual small animal equipment including bone plating gear and digital radiography as well as horse facilities and a powerfloat. We pride ourselves in being very active in the area of farmer education through the provision of seminars and courses, and at a higher industry level with Dairy Australia.
Please click here to see photos!

If you want to advance your dairy cattle skills, pursue your ANZCVS Membership or choose your own area of expertise, you will have the support of some great mentors in this practice.
We pride ourselves on the strong level of professional support and backup that we provide for our vets. Several of our vets are ACV approved pregnancy test examiners.  Smithton Veterinary Service is a recognised extramural teaching site for a number of universities and is one of five vet practices partnered with the University of Melbourne's Dairy Resident Training Program.
Our modern, well equipped clinic is centrally located in Smithton a very progressive and intensive farming district. Smithton is located in the Circular Head district on the North West coast of Tasmania in the heart of Tasmania's most intensive dairying and beef area - more than 60 000 milking cows with an average herd size of about 400 but many with 800 plus cows.  Along with Tasmania's relaxed lifestyle, Smithton and its surrounds offers a wide range of leisure and sporting activities.  Iconic Cradle Mountain, many other national parks and magnificent coastal scenery are all within close proximity.  Tasmania remains one of the best kept secrets in the world.
As part of Apiam Animal Health – Australia's largest rural and production animal veterinary group – we are able to offer considerable opportunities for training, personal development and career progression. Opportunities across the Apiam clinics are encouraged, and we offer industry-leading internal training.
Salary is paid at above the award rate and is commensurate with your experience and abilities.
If you are an experienced vet or an exceptional new graduate with an enthusiastic work ethic and a genuine interest in dairy cattle, we would love to hear from you.
Applications open now.
From more information on this role please contact Dr Craig Dwyer on 0429 696 667.
To apply for this role please email your resume and cover letter to recruitment@apiam.com.au  or apply via the Apiam website.

Back to top
---
ACT
NARRABUNDAH, SOUTHERN CANBERRA - FULL OR PART TIME SMALL ANIMAL
New Position

CANBERRA - INNER SOUTH VETERINARY CENTRE, NARRABUNDAH
FULL OR PART TIME SMALL ANIMAL
Canberra is a fantastic place to live for those interested in physical activity, eating out, the arts, culture and the outdoors! Canberra has the best mountain biking in Australia and is 2-3 hours from the snow, the beach and Sydney!
Would you like to work in a 7-vet clinic known for its exceptional delivery of service? We are looking for a veterinarian preferably with some experience, or a recently graduated veterinarian who is keen to work with dynamic team. Our senior vets have memberships in various disciplines, and we really encourage and support you to grow your own skills by developing your own areas of interests.
Please click here to see photos!

We have a varied case load and provide an excellent service to our clients with dogs and cats as well as birds, rabbits and guinea pigs, ferrets, rats and reptiles. Our nurses are well trained to assist a veterinarian interested in the more unusual species.
Do you want to be part of a progressive vet practice? A full time or part-time position is available with a real degree of flexibility. This position could suit a mum or dad going back to work after having kids.
Full timers work only 4 days a week, NO Sundays and NO after-hours! That leaves lots of time to explore! Work-life balance and time off is a priority for all staff members in this practice.
Part- timers could negotiate really flexible hours of work.
You will need a happy disposition with an ability to be flexible and adaptable

You enjoy dealing with people

You enjoy working in a team utilising the strengths of your colleagues and developing your own strengths

You have a growth mindset and are keen to pursue further education
We are looking for a vet who is keen to learn, to develop their future potential and grow.
Contact
DR Amanda Nott
amanda@innersouthvets.com.au
02 6295 0770
For more information, see www.innersouthvets.com.au and

Back to top
---
FADDEN, TUGGERANONG VALLEY - FULL TIME SMALL ANIMAL
New Position
Full Time Small Animal, Veterinarian
Fadden, Tuggeranong Valley, ACT
Tuggeranong Veterinary Hospital is a long established practice serving Canberra for over 30 years with an enviable staffing retention rate;
We have a dedicated team of 30 staff members that achieve a high standard of care for our patients;
We have a friendly workplace that provides effective management systems that support success and personal well being.
About Us
At Tuggeranong Veterinary Hospital, we promote the joy of pet ownership and cultivate long term client relationships that are based on a high standard of care. We achieve this by investing in the well being and development of our staff.
We are a progressive and busy hospital, growing by word of mouth with a large team of more than 30 members comprising of Veterinarians, Nurses, Animal Attendants and Administrative Staff.
We are open six days a week (Monday – Friday, 8am – 7pm and Saturday's 8am-3pm).
Lunch breaks are paid for on unbroken shifts.
The Role
The successful candidate will be supported in a culture of collaboration with our team of Veterinarians and support staff to provide a high standard of patient care.
We have a modern purpose built 100% small animal hospital including access to modern equipment including digital x-ray, flexible and rigid video endoscopes, dental machine, ECG, ultrasound, pulse oximetry, doppler and PetMap blood pressure monitors and in house blood testing.
We have an interesting surgical list with everyday including cruciates, fracture repair, desexing and dentals to name a few.
Who We Need
The position is open to both graduate and experienced Veterinarians who are qualified and are able to obtain Board registration in the ACT. The successful candidate would need to have the ability to:
Provide a high standard of patient care;
Cultivate long term client relationships;
Contribute positively to team culture;
Commit to continuing education;
Work within company policy and OH&S guidelines.
Management skills and continuing education/specialist qualifications will be highly regarded.
What We Offer
Salary is above award and commensurate with experience;
Package negotiable but includes a minimum of 4 weeks annual leave, study allowance and 1 weeks study leave;
A full time roster averages 38 hours per week with a weekly rostered day off and no afterhours;
Provide continuing education;
ACT Veterinarian surgeons board registration and ACT radiation licence paid for;
We provide an induction program to set you up for success in your role;
We have a team of dedicated vets who collaborate, share knowledge, support and respect each other;
Free parking.
How To Apply

An application including a cover letter and resume can be forwarded by email to:

Colleen Black
Business Manager
accounts@tuggeranongvet.com
PH: 02 6291 7711
Thank you for your interest in Tuggeranong Veterinary Hospital.

Back to top
---
CALWELL, SOUTHERN CANBERRA - FULL TIME SMALL ANIMAL
New Position

Tuggeranong, ACT – Full-Time Veterinarian
"Next step in your career!"
Position
An exciting opportunity has become available for an experienced and passionate vet looking to grow and develop personally and professionally. Our Tuggeranong clinic is seeking a Full Time Veterinarian to join our team of supportive, driven and enthusiastic vets.
Our Clinic and Team
Our clientele consists of well-loved pets with loyal and committed owners which is what drives our family focused practice. Our team pride themselves on providing premium and outstanding pet care services and building long term client relationships. You will be given many leadership opportunities with the support and guidance of the Greencross vets alongside the clinical freedom to develop in your expertise.

To assist us with ensuring a positive and memorable clinical experience our clinic is fully equipped with digital X-ray, IM3 dental machine, dental Xray, endoscope, ultrasound, radiology, pathology testing, 4 consult rooms, 1 kennel room, a lab and a surgery room.
About Greencross
Work life balance is extremely essential, and we support you with 4 weeks' pro-rata annual leave and 1-week pro-rata study leave as well as providing you with opportunities for Continuing Education both from a professional and personal perspective. We invite you to attend our exclusive annual Greencross Vets Symposium whilst providing you all your other required CE points free. We will also pay for your VIN and AVA memberships.
Location
Greencross Tuggeranong is a friendly community perfect for families, providing a range of cafes and restaurants, shopping outlets and affordable living areas. Tuggeranong is located only 20 minutes from Canberra, the proud capital city of Australia renowned for its number of galleries and museums and plenty of creative flair offering the best of both worlds.
We are looking for:

Experienced and Passionate Vet with at least 2 years' experience;

Client focussed and dedicated to providing positive outcomes;

Ability to foster and help build great relationships;

Demonstrated capacity to work independently at times and make confident decisions;

Proven ability to work within a team environment.
Please send your CV to
Cheryl Nichols
National Relationship & Recruitment Manager
cnichols@gxltd.com.au
0439 296 263

Back to top
---
CANBERRA - EMERGENCY & CRITICAL CARE
Emergency and Critical Care Veterinarian
Animal Referral Hospital - CANBERRA
Job Number: CB1904
Excellent and highly competitive salary package and employee benefits on offer
State of the art facilities
Experienced and supportive team
Career development and progression opportunities
About us
The Animal Referral Hospital Canberra, ARHC, is a first class facility with extensive up to date equipment including a full in-house Idexx lab, digital radiography, ultrasonography and CT. Our exceptional team of vets and nurses are friendly, supportive and knowledgeable. We operate using RxWorks and Smart Flow to provide exceptional round-the-clock care for our patients.
The position
An exciting opportunity exists for a Veterinarian to join our cohesive and dynamic team on a full-time basis. The position would be suitable for either a new or recent graduate or an experienced Vet. The candidate should have a genuine interest in emergency medicine and be someone who loves an exciting environment.
What we can offer
Apart from joining a leading Veterinary employer, ARH offers ongoing training and development such as regular tutorials, case discussions, in-house seminars and the opportunity to interact with hospital staff at all levels. We have a stable group of highly skilled veterinarians and nurses, many of whom have been with us long-term, and we are focused on providing career pathways and professional development for all our team members.

Starting salary is $90,000 commensurate with experience, plus 4 weeks annual leave, 1 weeks paid study leave and continuing education allowance. Support to relocate to Canberra will be offered to the successful applicant if required – to find out more about living and working in Canberra, please visit www.canberra.com.au
About you
This opportunity would suit an energetic individual who enjoys learning, the challenge of a busy hospital and who enjoys a multi-disciplinary specialist hospital environment. The successful applicant would be required to work various rotational shifts, including evenings, overnights, weekends and public holidays.
You have excellent communication, organisation and time management skills and have a passion for outcomes, patient care and excellent clinical service. You enjoy working as a team but also flourish individually. With a great sense of humour, flexible and positive attitude towards work, you'll fit in nicely with our culture.  As this is a high performing team, you will also have the following skills and experience:
A keen interest and/or background in emergency medicine
Ability to work efficiently both independently and within a team.
Emergency practice experience
Exceptional organisational and communication skills
Flexible, adaptable and a positive 'can do' attitude!
Enjoys coming to work in a fun environment and has a good sense of humour
To find out more about our facilities and hospital, please visit www.arhvets.com
If you are ready for your next career move with the ARHC team, please send your application, including a cover letter, resume and contact details for at least two referees, outlining your suitability against the above mentioned criteria to recruitment@arhvets.com. Please quote job number '1904' in the subject line of your email. Applications can be addressed to:
Darcie Nicol
Practice Manager
The Animal Referral Hospital Canberra
15/2 Yallourn St, Fyshwick ACT 2609

Back to top
---
GUNGAHLIN, NORTHERN CANBERRA - CASUAL OR PART TIME SMALL ANIMAL/EMERGENCY

Canberra Veterinary Emergency Service
Do you love the thrill of the crash? Do you love the chance to save lives each shift? Then it is time to cross over to the dark side!
Canberra Veterinary Emergency Service is looking for Casual or Part Time Experienced Veterinarians to join our team of experienced Emergency Veterinarians.
We have a fun, compassionate and motivated team who prioritises the best care for patients and their humans in what can be an emotionally charged atmosphere. We are looking for individuals who can remain calm under pressure and think fast when situations change, including both patients and their owners! The workload can be demanding and there are no set meal (or coffee!) breaks but the thrill of saving lives and truly making a difference is addictive and the rewards of seeing your patient go home make it all worth while.
So if you are the type of person who runs towards a crashing patient rather than away from them, Emergency and Critical Care may be your calling!
Previous experience in emergency and critical care is an advantage but your diagnostic approach, attitude and professionalism is of paramount importance to us. If you do not have experience in emergency and critical care, internal and external continuing education and training will be provided as well as emotional support from a compassionate and experienced team of emergency vets and nurses.
You must be able to multitask and prioritise workflow without becoming stressed. Any shift can contain a combination of consulting, surgery, monitoring and care of hospital and critical care cases.
The ideal candidate will have:
Ideally minimum of 3 years general practice experience
Previous experience or interest in Emergency Medicine
Commitment to the highest level of patient care
Exceptional communication skills
Ability to work as part of a team and maintain a positive attitude.
Please only apply if you are happy and able to work overnights, weekends and public holidays on a shared and rotating roster.

For more information or please forward resumes to: taleta@cves.com.au
Also see https://cves.com.au/ and

Back to top
---
TUGGERANONG - FULL OR PART TIME SMALL ANIMAL ASSOCIATE
Associate Veterinarian
Tuggeranong
Reference: 4598312
Where your career - defining opportunity meets lifestyle
Tailored development and mentoring with a highly successful vet and nurse team
Graduate Vets are welcome to apply
Over the last 10 years we have operated an extensive network of general small animal (and exotics) practices across the country with the total wellbeing of our community's pets firmly in mind. Our successful Complete Care™ and award - winning Health & Wellness range are a couple of our many initiatives demonstrating our passion for preventative medicine benefits and have pets live long, healthy lives with their families.
As we continue to embark on our journey of growth, we have an unwavering commitment to stay true to our values and ethos that have distinguished Our Vet over the years. We now also have an opportunity for a talented Associate Vet to join our warm and engaging team at Tuggeranong.
Each day will bring something new.
Whether a recent graduate or vet with some years' of experience this clinic will offer you invaluable insights and experience in the fundamentals of small animal GP practice, with additional opportunity to treat local exotics (including birds, aquatics, reptiles and "pocket pets"). With each day you will hone your skill in managing consultations, diagnosing conditions and formulating suitable treatment plans, conducting regular procedures and checks (from standard dentals to extractions, vaccinations and microchipping) through to diverse surgeries, all whilst providing suitable options in the interest of preventative medicine.
Across a diverse caseload, within this clinical setting, you will rely on your knowledge and resources to diagnose the condition and consider the best option available. You will consult pet parents, listening and empathising with their unique circumstances and collaboratively deciding on appropriate treatment plans. In a surgical capacity, you will begin with base surgeries and procedures as you skilfully evolve them to intricate cruciate and soft tissue surgeries. You will feel a sense of fulfillment as you witness the difference you are making in the welfare of these pets and the impact on their devoted families, the clinical challenges you resolve and seeing yourself progress to a vet who's repeatedly asked for by name.
Click here to see photos!

The benefits of being our new graduate Vet.
Our expanding clinical resources will enable you to familiarise yourself with the application of modern clinical equipment used in imaging, microscopy, full surgeries (including isoflurane gas/anaesthesia), and dentals. Recognised for our structured and comprehensive training programs you will benefit from an comprehensive induction program (teaching you all the essentials in clinic protocols and procedures), an extensive library of certified online training modules (with credits available to meet CE requirements) and personalised development, detailed clinical resources on any subject of interest, invitations to industry events and conferences, and national network of vets across our 27 clinics locations nationwide. Should you be interested, we will extend your accountability and provide specific training to assist your career progression into leadership.
Based in the Best Friends stores, outside your clinic doors is "one of the largest waiting rooms in Australia". You and your clients have immediate access to products, services and the knowledge of our retail and grooming teams ready to help you with information about nutrition, health & well - being range, the latest in pet care products, pre - puppy school and animal behaviour, grooming and skin/coat care. This allows you to focus on your role and rely on the Best Friends team to support you the rest of the way.
Committed to offering work - life balance, you will be rostered ordinary hours, with no on-call or extended hours required. Weekends are rotated across the veterinary team and sole charge days are rostered when you are ready.
The time is now to join a team with an impeccable reputation in veterinary care.

Back to top
---
LYNEHAM, NORTH CANBERRA - FULL TIME EQUINE
Equine Veterinarian

Canberra Equine Hospital is an "A" Class purpose-built Equine Hospital designed to provide the best possible care, through the provision of a comprehensive service, including after-hours, so our clients can expect gold-standard medical and surgical veterinary care and advice, 24/7.

We pride ourselves on going beyond the call of duty for our clients and their animals. Our equine veterinarians and nurses are highly skilled and dedicated, attending national and international conferences, and communication with experts from all over the world keeps us at the forefront of what veterinary medicine has to offer.

Our purpose-built facility offers:
A purpose-built surgery which is always ready for emergency or elective procedures, including colic, caesarean, joint arthroscopy and airway tieback.
Knockdown and Recovery room.
Well maintained and updated anaesthetic and monitoring equipment.
Full in-hospital services are available 24/7.
Fully enclosed equine facility including 7 stables & a brand new foaling box.
Laboratory, radiography, endoscopy and ultrasound, pulse oximetry, infusion pumps, oxygen generators and orthopaedic instrumentation are components
The clinic has 3 Veterinarians, a consulting surgeon and are supported by five highly technical nursing and support staff.  Spending generally 3 days in the field and 2 days in clinic, our Veterinary team manage a wide range of cases covering but not limited to. Emergency Care, Alternative Therapies, Dentistry, IRAP, PRP Stem Cell Therapies, Podiatry, Neonatal IC, Medical IC, Ophthalmology and Reproduction.
Please click here to see photos!

The ideal equine Veterinarian:
General practitioner with an appetite to grow
2 years' experience with horses
Comfortable working in the hospital & in the field
Excellent patient care
Fantastic communication skills
Love working in a team environment
If this sounds like you and you are after the opportunity of becoming part of a supportive team committed to excellence in veterinary care then please contact us.

To be considered for the role, apply via submitting your CV to Derek.delsimone@vetpartners.com.au  or call 0417 202 998

Back to top
---
WESTON CREEK, SOUTHERN CANBERRA - FULL OR PART TIME, OR CASUAL SMALL ANIMAL/WELFARE

RSPCA (ACT) Inc.
Veterinarians
Full-time, Part-time, Casual, New Grads
The Royal Society for the Prevention of Cruelty to Animals ACT is Australia's prominent animal welfare organisation. We provide a strong voice for animals experiencing cruelty and neglect. The RSPCA ACT is committed to the care and welfare of animals, providing extensive professional facilities, including a fully equipped veterinary clinic with dedicated staff to care for animals.
The RSPCA ACT is currently seeking highly motivated, experienced and skilled veterinarians with a passion for good people relationships and high-quality animal care and welfare to join our team in Weston Creek. You will be working with 2 experienced veterinarians and be supported by our team of trained nurses. The clinic is fully equipped with digital X-ray, ultrasound, Im3 dental equipment and in house Idexx diagnostics.
There is a large and varied workload which includes providing veterinary support to our RSPCA ACT inspector cruelty cases, looking after the health of our shelter animals and in the future, operating a small animal clinic that focuses on desexing and preventative health.
Reporting to the Vet Clinic manager, you will be responsible for ensuring that a high standard of animal care and customer service is provided in compliance with legal requirements.
There are opportunities to join us on either a full time, part time or casual basis that may require weekends, some public holiday and on-call work.  We also welcome New Grads to apply.
For further information and details on how to apply, please email employment@rspca-act.org.au

Back to top
---
LYNEHAM, NORTHERN CANBERRA - FULL TIME SMALL ANIMAL, SURGICAL INTEREST

Veterinarian - FTE
The Canberra Veterinary Hospital is one of only 32 Veterinary Hospitals in Australia to be recognised by the Australian Small Animal Veterinary Association (ASAVA) as an Accredited Veterinary Hospital of Excellence.
We have undertaken this process because we are serious about providing the highest standards of diagnostic, surgical, laboratory and nursing facilities achievable in our practice. We have terrific staff that are passionate about providing high standards of veterinary care. We come to work to do what we enjoy doing - helping improve the lives and well beings of animals and in turn doing the same for their owners. We are excited by all things new and doing a better job. Some of the key points about our hospital:
10 Veterinarians

A 20 strong support team made up by Administrators, Client Services and highly trained and technically strong Vet Nurses.

6 Consult rooms

Two state of the art operating theatre.

Large prep room

Digital rad, dental rad, endoscopy, Ultrasound, ortho kits

Good clients, who want the best treatment for their pets.

Strong demand for orthopaedic and advanced soft tissue surgery.

We also undertake chemotherapy & RAI treatment
Please click here to see photos!

We are looking for veterinarian who enjoys surgery. Our veterinarian team have a broad case load with about 40% ortho, 30% advanced soft tissue and 305 advanced diagnostics (endoscopy/complex biopsies/radiograph reviewal). Special interests are encouraged, and we would embrace a Veterinarian who can bring complementary expertise to our hospital.

We have a number of benefits on offer for the role.
A 6-figure salary that is reflective of your surgical skills.

A rotating roster that gives you an eight-day fortnight. Approx 1 full weekend (Sat & Sun) in 8, plus 1 Sat in 8.

Access to a VetEducation, internal and external training courses.

$1,500 CE allowance and 1-week study support.
To be considered for the role, apply via submitting your CV to Derek.delsimone@vetpartners.com.au or call 0417 202 998

Back to top
---
HOLT, NORTH-WEST CANBERRA - FULL OR PART TIME SMALL ANIMAL

We have an exciting opportunity to join an enthusiastic and supportive team and practise at a standard you will be proud of………
Due to one of our staff members leaving to undertake an internship, we are looking to welcome someone else to the team.
We aim to provide high quality patient and client care with enthusiasm, compassion and empathy. We have experienced vets with special interests in surgery, behaviour, dermatology, exotic animals (including birds, pocket pets and reptiles), internal medicine (including radioactive iodine therapy), ultrasonography and radiology. The practice is affiliated with 5 other small animal practices within Canberra, giving us access to many other vets with special interests. Our nurses and receptionists are highly trained and a great support to any new member of the team. Continuing education for all our team members is encouraged and facilitated.
Please click here to see photos!

This position could be part time or full time. Our full time vets have a regular weekday off. We do no after hours and are not open on Sundays. On Saturdays, we close at 3pm. An average week's work is made up of consultations, disease diagnosis (including in house laboratory analysis), case management and treatment, soft tissue and orthopaedic surgeries, dentistry (including digital dental radiography), radiology, ultrasonography, and behaviour consultations. We also have a strong focus on providing a fear free environment for the animals and are now a Gold ISFM Cat Friendly Clinic. We are also an ASAVA Practice of Excellence.
We are happy to welcome applications from experienced vets as well as recent and new graduates. We are very committed to supporting more recent graduates, to ensure their early years in practice are happy and successful. You will always have another vet on hand should you need some assistance or advice.
We have a lot of fun and always help each other to achieve the best result for all. Our practices strive to develop strong ties with our clients and patients, so a nurturing, but determined and ambitious personality will have you fitting right in.
Remuneration will be above award and commensurate with experience. There is also a continuing education allowance. We encourage and support people who are interested in doing distance education courses or studying for their membership exams. We recently had four members of our team pass their membership exams. We also have a robust internal environment for learning and continuing education. We get the vets from all the practices together once a month to discuss new information or to formulate and update our standards of practice.
Our practice is heavily involved in a charitable organisation that provides an animal management program in remote indigenous communities. This adds another interesting element to our work.
Please feel free to visit our website to learn more about our staff and our hospital. www.kippaxvet.com.au. Have a look at Capital Paws Crew on Facebook or Instagram
To apply for this role, please send your cover letter and resume to Dr Alison Taylor by email to alisont@kippaxvet.com.au. Any further queries can be directed to this same email.

Back to top
---
Kookaburra Veterinary Employment reserves the right to edit or omit any advertisement at our discretion. We take no responsibility for the accuracy of any advertisement shown and will not be liable for any damages of any kind arising under any circumstances.